Mushrooming private tutorials are now a multi-billion dollar industry.
According to ASSOCHAM's survey, a whopping 87% of primary school children and up to 95% of the higher secondary are attending private coaching classes. The proportion of kids relying on tuitions has increased by 100%.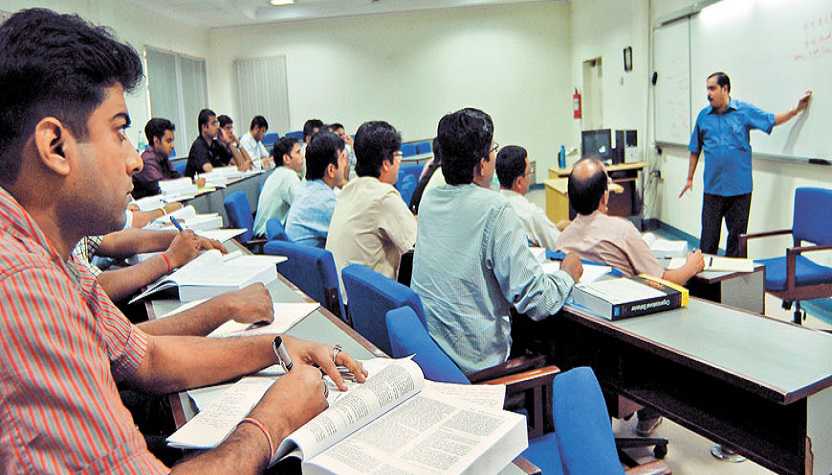 Due to the creaking educational infrastructure and the exponentially increasing competition, students wishing to produce high grades are invariably turning to private coaching centers. This phenomenon is not limited to any particular subject or stream, the high standards and ever-growing demand has led to some cities or towns becoming tuition- hubs of India.
In 2015, Global Industry Analysts conducting a study which showed that the global private tutoring market is projected to surpass $102.8 billion by 2018. GIA figures state that United States, Europe, and Asia-Pacific (notably Hong Kong, Japan, Singapore, South Korea, and China) are responsible for more than 90% of the global private tutoring market and most importantly South Korea alone is going to reach $19.5 billion – roughly 20% of the entire market. In addition, India is playing a pioneer role in the online tutoring market by offering professional linguistic and academic coaching at an affordable cost.
According to ASSOCHAM's survey, a whopping 87% of primary school children and up to 95% of the higher secondary are attending private coaching classes.
Most of these classes run in metros like New Delhi, Mumbai, Kolkata, Hyderabad, Bangalore, and Chennai for civil services, law, C.A. or medical coaching urban towns like Jaipur, Chandigarh and Kota for engineering, Pune for Designing or Management etc. You won't be surprised to know that the proportion of kids relying on tuitions has increased by 100%. And in between 2006 to 2013, secondary school enrollments have also gone up by 92%.
Peer pressure too necessitates parents to send their wards to private tuitions. Over 86% of parents believe that their knowledge and skill is inadequate or they don't have enough time to teach their children on their own and here's where the coaching classes step in. Statistics reveal that middle-class parents have been spending close to 33% of their monthly on their wards' private tuitions.
Students are seeking refuge in coaching classes not only for school education; they are also attending them for entrance examinations for professional courses or government exams. However, with such soaring popularity it does not mean that people's disposable incomes have risen or the coaching centers have become affordable. It is just the demand and supply forces that are at work.
The survey further reveals that there is a flight of some of the best teachers of reputed schools and colleges who have chosen private coaching as their careers, for the simple reason that their monthly income here is equal to the annual salaries they were receiving from school.
Private tutors charge anything between ₹1,000 and ₹4,000 per hour per student on one-to-one basis, while group tuition costs ₹1,000 to ₹6,000 per month. The survey revealed an estimate of 78% of parents spend ₹1,000 to ₹3,000/-per month on tuition for a primary ward and above ₹5000 for the tuition of a secondary-level child monthly.
Some of the factors behind the rise
– Exam Anxiety– Enrolling in coaching classes as it is seen as the simplest solution to fight exam anxiety amongst those who want to excel academically.
– Extra Push – There is always scope for improvement, even in bright students. Sometimes school teachers themselves recommend classes to compensate for the limited personal attention given in class.
– A sign of caliber– Signing up for tuition, today signals high -intellect, it's a matter of pride.
It is not an astonishing fact anymore that the private tutorials business is not only booming, it is picking up at a very high profitability. However, the flip side is that it heavily tilts the game in the favour of children from wealthy families who can afford exorbitant coaching fees, leaving children from lower family incomes to fend for themselves.
NIOS celebrates 33rd Foundation Day
Dr. Subhas Sarkar addresses the 33rd Foundation Day Celebrations of NIOS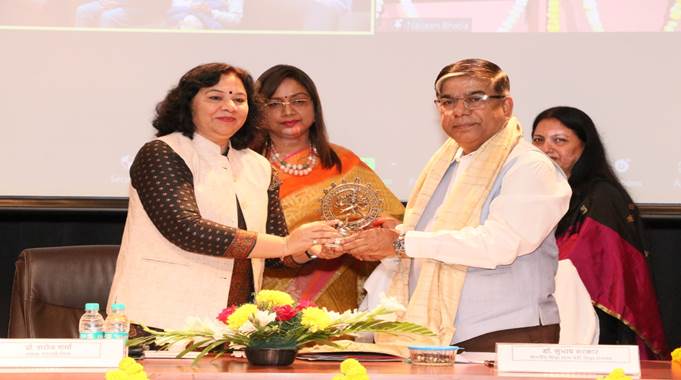 Union Minister of State for Education, Dr. Subhas Sarkar addressed the 33rd Foundation Day Celebrations of NIOS as the Chief Guest.
The function was attended by senior officials of the Ministry of Education, Chairpersons of educational institutions, Heads of Departments, officers, and staff of NIOS. Prof. Naval Kishore Ambasht, former Chairman, of NIOS and Pro-Vice Chancellor, of the Central University of Haryana, Prof. Sushma Yadav graced the occasion.
Dr. Subhas Sarkar in his address appreciated the various programmes and schemes of NIOS and said that NIOS is lighting the lamp of knowledge all over the world. Talking about the Azadi Ka Amrit Mahotsav, he mentioned that today's children will be young people in the age group of 30-40 years on the completion of 100 years of independence and will be responsible for building our nation.
He said that the Ministry of Education has entrusted NIOS with several responsibilities such as developing inclusive education resources, expanding the open and distance education system in states/UTs, translating all courses into more languages as required, creating Indian Knowledge Tradition based courses and propagating Indian culture by translating them into major foreign languages. He also praised the programmes of NIOS enrolling 10 crore adults under 'Basic Literacy Assessment', training of in-service teachers, Gender Green Project, and training in Yoga. He said that Indian Sign Language as a subject at the secondary level has been acknowledged on national and international platforms. He described the launch of an e-library called 'DEEP' by NIOS as a big step forward.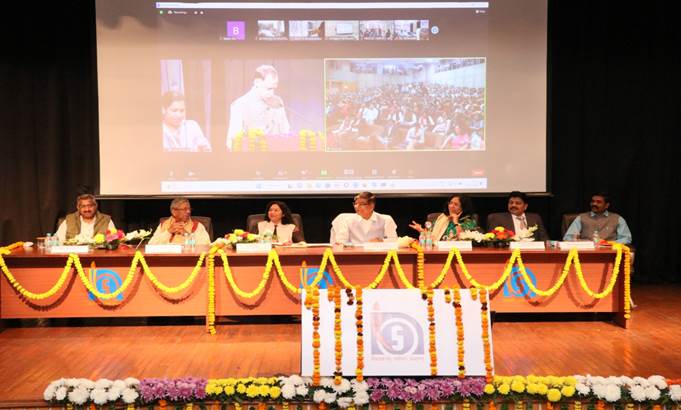 Prof. Saroj Sharma spoke about the journey of 33 years of NIOS and highlighted the special achievements. She said that NIOS is one of the two National Boards of Education under the Ministry of Education, which provides school education through Open and Distance Learning (ODL) for secondary, senior secondary, and vocational education. She elaborated on the role of NIOS in the field of education, efforts being made by NIOS for the successful implementation of the New Education Policy, Virtual Open School, Digital Library (DEEP), NEPIA Project, MoU with Ministry of Defence for Agniveer Project, setting up of Mukta Kaushal Kendras and subjects offered under Indian knowledge Tradition.
It was also conveyed by her that a curriculum called 'Aarambhika' is being developed by NIOS for catering to the Indian Diaspora.
A documentary based on the journey of 33 years of educational endeavours of NIOS was presented on the occasion. In this documentary, 'All England Badminton winner Pullela Gopichand said that most of the players in his badminton academy are getting an education from NIOS.
NIOS alumni, Ms. Niranjana and Vinod Kumar Chaudhary were also felicitated on the occasion. Shri Vinod Kumar said that only due to his education in NIOS, he was able to get the credit of making the Guinness Book of World Records 10 times (8 in Typing and 2 in sports). A proud learner of NIOS, Ms. Niranjana is a successful ventriloquist. Prof. N. K. Ambasht, former Chairman, NIOS said that in this age of technology, innovations must lead to developing 'standalone' courses for the Indian Diaspora, to achieve the goals of the National Education Policy- 2020. Pro-Vice Chancellor, Prof. Sushma Yadav said that the role of NIOS increases in the light of New Education Policy. NIOS has such potential that the institute will be able to achieve the ambitious goals of National Education Policy 2020 in the coming years.
The half-yearly magazine of NIOS 'Pragyan' was released by Dr. Subhas Sarkar on this occasion.