Atal Innovation Mission to Roll Out Artificial Intelligence Modules in Indian Schools
On 27th Feb 2020, Atal Innovation Mission along with NITI Aayog joined hands with NASSCOM in order to roll out Artificial Intelligence Modules in Indian schools.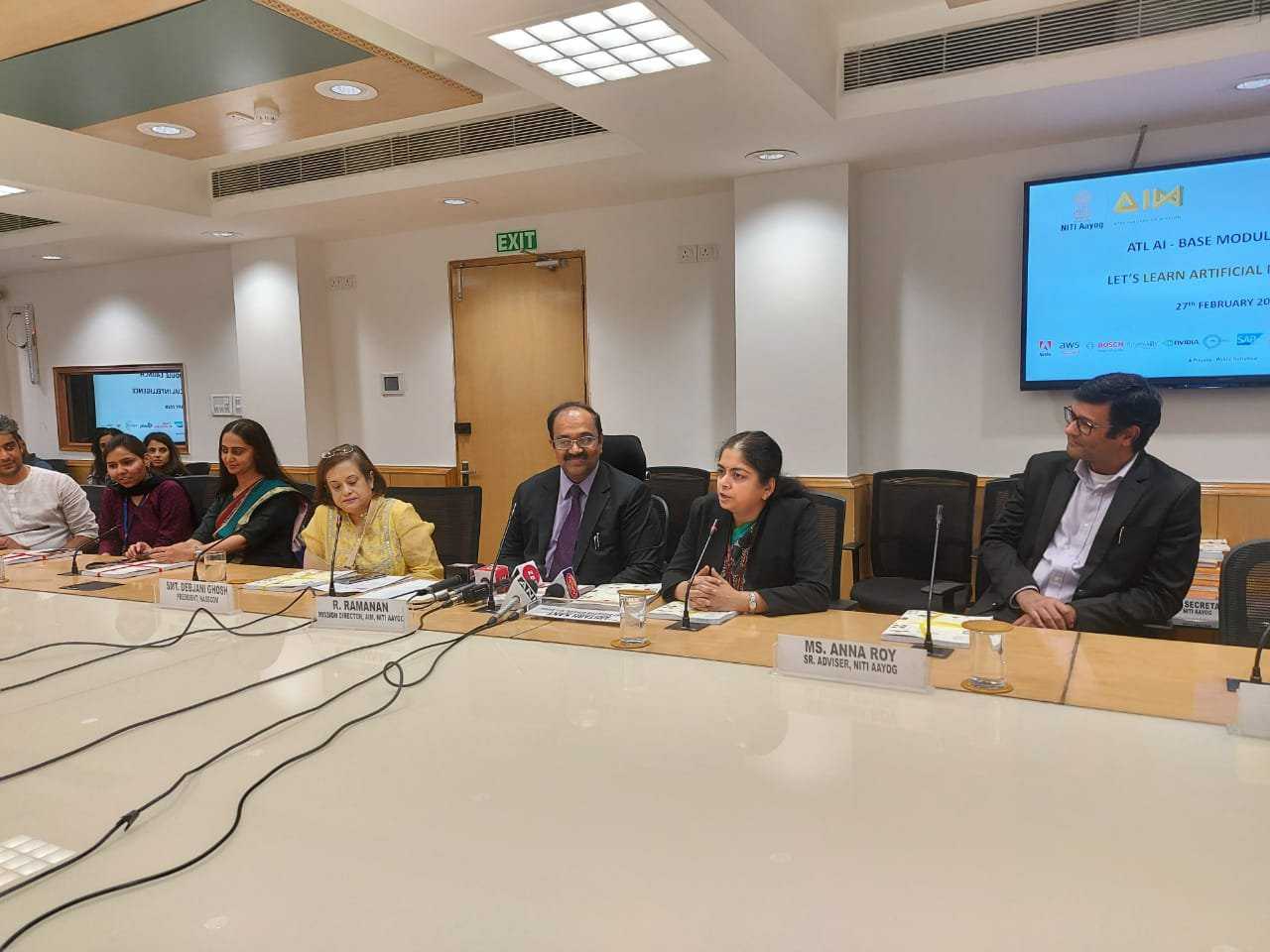 With a mission to empower the youngest minds of the country with the latest technologies, NITI Aayog, Atal Innovation Mission (AIM) in collaboration with the National Association of Software and Services Companies (NASSCOM) launched an AI-based Module rolled out for students in Indian schools on 27th Feb 2020.
The AI-Base Module has been introduced with an objective for students to leverage the full potential of AIM's Atal Tinkering Lab (ATL) and further empowers them to innovate and create valuable solutions benefiting societies at large. The module contains activities, videos and experiments that enable students to work through and learn the various concepts of AI.
Sharing his thoughts, CEO, NITI Aayog Amitabh Kant said that India can add 1.3% to its GDP on an annual basis through the use of machine learning and Artificial Intelligence.
"Indians can find solutions to the challenges of a shared connected zero-emission world, improving learning outcomes, disease like tuberculosis, cancer etc. If we are able to find solutions to these challenges for the 1.3 billion people of India, we can find solutions for the 7.5 billion people of the world, too," he said.
He further added that this AI module is so critical, in the sense that it will start teaching young children from a very young age then Indians will become major players in AI, like it has been done in the past for robots, 3D printing, IoT. "This is path-breaking, it combines playing and academics. Our job is to make things very interesting. We want to make Artificial Intelligence great fun so that children can enjoy it, they can evolve and learn and take India forward."
Technology innovation over the last decade was breathtakingly fast as industries got intertwined with emerging technologies like never before. It has been estimated that by 2030, the global market in AI is likely to be in the range of 15 to 15.5 trillion dollars, out of which India's share will be close to a trillion.
Mission Director Atal Innovation Mission, NITI Aayog, R Ramanan said that AI is going to be an integral part of the new 21st century innovations and we are proud to introduce the Learn-It-Yourself module in all our 5000 Atal Tinkering Labs with over 2.5 million students having access to it. "This is the first-ever industry-government academia initiative on such a scale to keep the school students abreast of the latest technologies."
Meanwhile, for India to lead and remain relevant in this new 'tech-driven decade', especially in emerging technologies like AI, and the ubiquity of AI in society, it is critical for the government and academia to collaborate and introduce AI learning at schools and prepare young minds for the AI-led Digital future.
Speaking on the collaboration, Debjani Ghosh, President, NASSCOM, said, "AI has become a strategic lever for economic growth across nations and will continue to be one of the most crucial technologies of the future. Given its impact, it is an embracing step taken by NITI Aayog to introduce the resources for students to learn AI. This will create the right foundations for students, especially the K-12 segment, to onboard onto future technologies and prepare them fully for the digital and AI era. The partnership is a crucial step in building citizens and a workforce that is aware of AI and can work with AI."
The hands-on AI module has been designed considering academic, co-scholastic and other ATL programs at school and is formulated to encourage young students to contribute to the journey of nation-building. The module will be a catalyst for the youth to explore, ideate and learn the latest technologies and build a generation of innovators at the grass-root level.
Atal Innovation Mission housed at NITI Aayog is the Government of India's flagship initiative to promote a culture of innovation and entrepreneurship. At the school level, AIM is establishing ATLs in all districts across India. As of today, AIM has selected a total of 14,916 schools across the country spread across 33 different states and union territories, for the establishment of ATLs.
NASSCOM acknowledges the role played by AI and other emerging technologies, as an imperative to build a digitally powered tomorrow. By inculcating AI and a 'learning by doing' culture in schools, huge opportunities are bound to arise for the overall industries at a global scale. To achieve this, NASSCOM and AIM have worked in collaboration with industry members and universities to develop special modules on Artificial Intelligence learning.
Promoting digital talent for nation-building has been one of the consistent efforts laid out by the IT-ITeS Sector Skills Council, NASSCOM. For this important initiative and many such programs, the IT-ITeS Sector Skills Council has been a key pillar for NASSCOM to catalyse the skill development ecosystem in the country and build industry-ready talent for the IT sector in India.
The AI Base Module is ready to be introduced to the ATL students on February 27th. Additionally, an AI Step-up Module is under development which will be the next step, that builds on the base module.
Source: pib.gov.in
New Age Instructional Techniques
Traditional pedagogical techniques, based on a teacher explaining a topic and students taking notes, may still be helpful occasionally. Still, education today revolves more around encouraging the students to awaken their curiosity and desire to learn.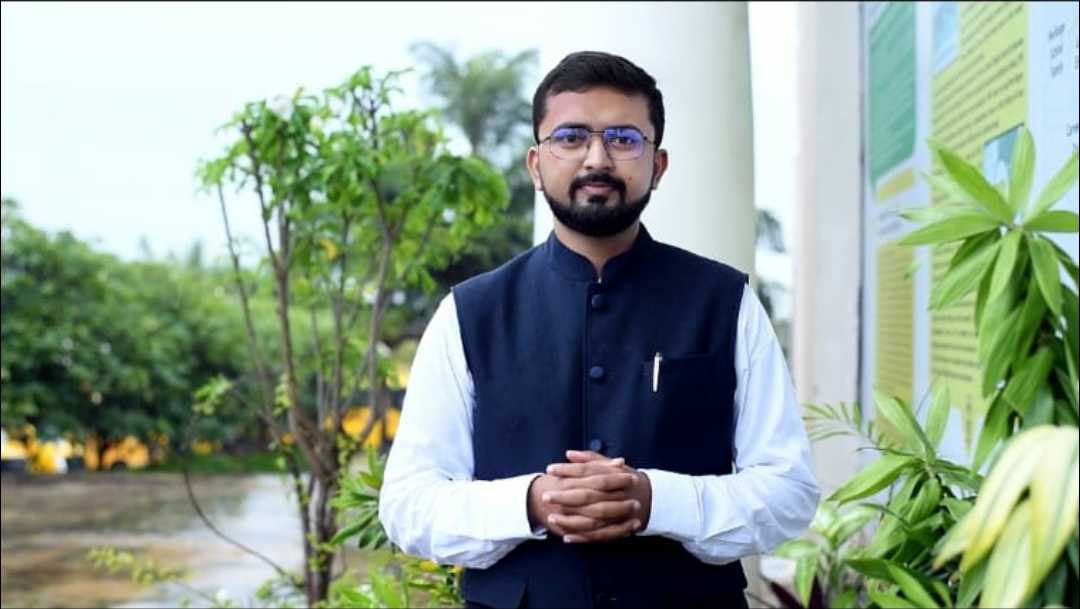 Education and its purposes have evolved over time. The meaning of 'knowing' has changed from remembering and repeating information to finding and applying it. Education helps students identify their critical purpose in life. It is really a tool to enable young minds to become lifelong learners. It empowers them to be able to tackle any challenge that life throws at them.
The purpose of being an educator is to make the world a better place. Where people are empathizing, caring, and capable of understanding each other. The prime objective of education is to nurture the leaders of tomorrow. To impart quality knowledge and learning so that the young generation becomes responsible and future global leaders and citizens.
Advanced research in education philosophy and brain science has had a tremendous impact on instructional strategies for the classroom. As a result, the educational paradigm has seen a transitional shift in instructional strategies over the past few years. Educators now are required to step out of their comfort zone of the traditional mode of teaching confined to classrooms.
Teachers are now bound to integrate the new instructional strategies to make a mark in the educational arena. A number of different teaching techniques have emerged during this transition and due to this change in education. Some of the research-backed pedagogical practices that are appropriate for 21st-century classrooms are:
Reciprocal Teaching:
Reciprocal teaching is a method in which students in small groups predict, clarify, question, and summarize a scaffolded reading comprehension. It is similar to a small group of students sitting in circles and using a communal constructivism approach to making meaning. Here each student takes the role of both learner and teacher within the group. This technique allows the students to develop a shared understanding of the text and supports the students who find it difficult to comprehend complex texts.
Student-generated questions :
This technique allows students to work individually or collaborate with peers to generate their own set of questions based on Bloom's Taxonomy template. This technique enables students to go through a rigorous thinking process of divergent and convergent thinking that ultimately ends with a reflection-based task to summarize their learning.
Higher-order thinking questions:
This technique of instructional learning is a must-have in every classroom. Critical thinking is essential as it allows students to apply the knowledge to a context different from the one that was initially learned. Using this strategy and adding cases and real-life situations to these questions allows children to develop relevance and motivation.
Reflection questions:
Metacognition – the science of thinking about learning is a potent tool that should be used in every classroom. This allows children to strengthen their understanding and retain the information for a longer period of time. Questions like the muddiest point today? What were my three takeaways from the last 30 minutes? How would I use this learning to make my day better? And many more allow students to reflect on their learning and evolve themselves as lifelong learners.
Taking a constructivist approach, these techniques or strategies allow the learners to accommodate and assimilate knowledge. When a teacher uses group work he/she is leveraging the true nature of learning. This collective activity allows and enables the students to find relevance in the learning environment. Moreover, it will enable learners to have agency over their learning by modeling a real-world situation. Often when a teacher starts using collaborative approaches, various reasons like unequal participation deter it. The classroom space dons a chaotic look, and the teacher has no control. All these have to be minutely dealt with by developing as a facilitator rather than a sage on the stage. Working in groups allows children to develop essential life skills like empathy, compassion, and critical thinking.
Traditional pedagogical techniques, based on a teacher explaining a topic and students taking notes, may still be helpful occasionally. Still, education today revolves more around encouraging the students to awaken their curiosity and desire to learn.
About the author:
Siddharth Rajgarhia is Chief learner and Director at Delhi Public School Nashik, Varanasi, and Lava Nagpur. Having 10 years of experience in leading schools. He is an avid Mindfulness practitioner and believes in lifelong learning