NITI Aayog to Organise Women Transforming India Awards
NITI Aayog to Organise the Third Edition of the Women Transforming India Awards.
Event will also mark the launch of the upgraded Women Entrepreneurship Platform.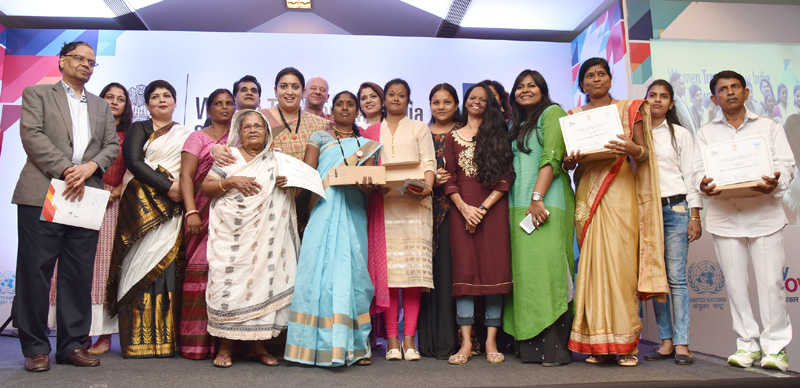 The NITI Aayog is organising the Third Edition of the Women Transforming India Awards 2018 and is launching the upgraded portal of the Women Entrepreneurship Platform (WEP) on Sunday, December 16, 2018.
The Vice President Shri M. Venkaiah Naidu will be the Chief Guest and will give away the Women Transforming India Awards 2018 and launch the WEP upgraded portal. Dr Rajiv Kumar, VC NITI Aayog, Shri Amitabh Kant, CEO, NITI Aayog and Mr Yuri Afanasiev, UN Resident Coordinator in India will also be present at the event.
The Women Transforming India Awards were instituted to recognise and celebrate stories of exemplary women from across India. This year's theme is "Women and Entrepreneurship" and fifteen winners have been chosen through an extensive six-month long process to identify fascinating and inspiring stories of women entrepreneurs.
The Women Entrepreneurship Platform seeks to transform the entrepreneurial ecosystem in the country and shall be a one-stop resource centre for future and budding women entrepreneurs. It seeks to act as a medium for various stakeholders in the economy to come together and offer integrated services such as Incubator Support, Mentorship, Funding venues, Compliance etc.
The event will include panel discussions on topics including The Entrepreneur's Perspective: from Startup to Growth andPay it forward: How WEP as a platform can help, with panellists including entrepreneurs, investors and industry experts such as Debjani Ghosh, Shivani Wazir Pasrich, GeetaChandran, Radhika Ghai and Sania Mirza.
International Baccalaureate Experiences 31% Surge in Authorized IB World Schools Across India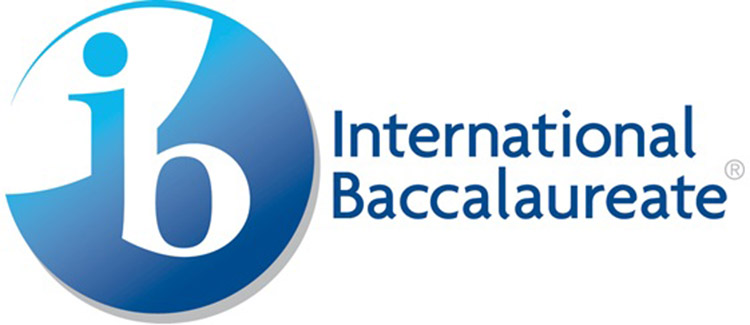 The International Baccalaureate (IB), a global educational foundation headquartered in Switzerland, reports substantial growth over the past five years in India. The surge, amounting to a 31% increase in authorized IB World Schools, reflects the growing preference for IB programs among schools nationwide. According to Haif Bannayan, the Global Director of Business Development at IB, the organization offers four comprehensive programs for students aged 3-19: the Primary Years Programme (PYP), Middle Years Programme (MYP), Diploma Programme (DP), and Career-Related Programme (CP).
As of 2023, there are now 226 authorized IB World Schools across India, collectively delivering 378 authorized IB programs. This breakdown includes 138 schools offering PYP, 59 schools providing MYP, 155 schools delivering DP, and 26 schools offering CP. However, the current distribution of IB World Schools remains concentrated in metropolitan areas like New Delhi, Gurugram, Mumbai, Kolkata, Bengaluru, and Chennai.
To address this imbalance and make IB education more accessible and affordable nationwide, the Delhi Board of Secondary Education (DBSE) collaborated with IB as part of Delhi's educational reforms under Arvind Kejriwal. In August 2021, they signed a Memorandum of Understanding to introduce IB programs in 30 government schools in Delhi. This initiative aims to encourage more schools to adopt the IB curriculum in the future.
Recognizing the evolving educational landscape in India, IB is actively collaborating with Indian institutions and educational authorities to extend its framework to students from diverse backgrounds and regions. Haif Bannayan expressed eagerness for ongoing dialogues with leaders to facilitate the delivery of high-quality, globally-oriented education to an even greater number of students.
The Diploma Programme (DP) offered by IB stands out globally, consistently aligning with or surpassing international standards, as indicated by the DP Country Alignment Study 2023. The study emphasizes the adaptability of DP courses to diverse national contexts, showcasing their seamless integration. Furthermore, it underscores the meticulous crafting of DP curricula to facilitate substantial depth and breadth of learning, illustrating their rigor and comprehensive educational value.
Bannayan highlighted the IB's acclaim for its emphasis on languages and global principles, coupled with a consideration of students' cultural backgrounds. This approach fosters a profound comprehension of the world, shaping graduates into multilingual thinkers poised to make a positive impact on a global scale.