9.99 lakh Candidates got Placement after Skill Training: MHRD
9.99 lakh Candidates got Placement after Skill Training under The Pradhan Mantri Kaushal Vikas Yojana (PMKVY).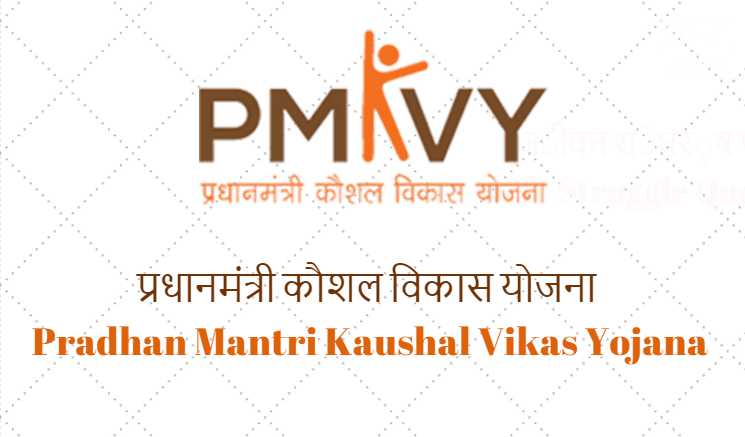 The Pradhan Mantri Kaushal Vikas Yojana (PMKVY) has two components known as Centrally Sponsored Centrally Managed (CSCM) being implemented by National Skill Development Corporation (NSDC) and Centrally Sponsored State Managed (CSSM) being implemented by State Skill Development Missions of the States/ UTs popularly known as State- Engagement Component of PMKVY (2016-20). Training under PMKVY 2016-20 is being imparted in National Skill Qualification Framework (NSQF) aligned Job Roles.
Under CSCM component of PMKVY 2016-20, as on 30.11.2018, funds amounting to Rs. 3044 Cr. (approx) have been disbursed to NSDC for the implementation of this component. Further, as on 30.11.2018, 32.99 lakh (appx.) candidates have been trained (23.18 lakh STT + 9.08 lakh RPL + 0.71 Special Project) under STT, RPL and Special Project in the country. PMKVY 2016-20 scheme has mandatory provisions for placement tracking. The placement data is reported within 90 days of certification of trained candidates on the Skill Development Management System (SDMS). As per data reported on SDMS, as on 30.11.2018, 19.58 lakh candidates are certified under Short Term Training of PMKVY 2016-20. The number of candidates certified under Short Term Training of PMKVY 90 days prior i.e. 31.08.2018 is 18.19 lakh. Out of these candidates, as on 30.11.2018, 9.99 lakh candidates have been placed in various sectors across the country including the State of West Bengal which is approximately 54.9 %.
Further, under CSSM component of PMKVY 2016-20, 25% of the funds and corresponding physical targets of PMKVY 2016-20 has been allocated to the States for the implementation of scheme through State Skill Development Missions. Under this component, after evaluation of proposal received from 36 States/UTs, Ministry has given in-principle approval of a total target of 20.15 lakh candidates and corresponding financial allocation of Rs. 3,047 Cr. for FY 2016-20. Out of which, funds amounting to Rs. 740 Cr. (approx) have been released to 35 States/UTs for the implementation of this component. Further, under this component, as on 06.12.2018, 1,92,079 candidates have been enrolled across 34 States/UTs.
Under the scheme, focus on employment has been significantly enhanced and candidates have been placed in various sectors and industries including small and medium enterprises across the country including the State of West Bengal. Training Centers (TCs)/ Training Providers (TPs) are mandated to organize placement/rozgar melas every six months with the support of Sector Skill Councils. Additionally, scheme incentivizes TCs/TPs for facilitating placement of the trained candidates as per table below:
| | |
| --- | --- |
| Placement Percentage | Amount Per Candidate |
| 71-85% | 3000/- |
| 86% & More | 5000/- |
Also, Common Norms have regarded 70% placement as the success of the skill training within which upto 50% of the total placement can be under self-employment. Also, there is a special provision in the scheme to provide post-placement support to women, PwDs and candidates from special areas (LWE, North East region and J&K).
Additionally, the scheme promotes basic entrepreneurship by providing 40 hours additional training in 'Entrepreneurship and Soft Skills' along with the core training as per job role.
This information was given by Minister of State for Skill Development and Entrepreneurship, Shri Anant Kumar Hegde in a written reply to the Rajya Sabha today.
ASER2022 – The 'Asar (impact)' of the Pandemic
The ASER report shows the 'asar (impact)' of the pandemic and years of neglect of early years education.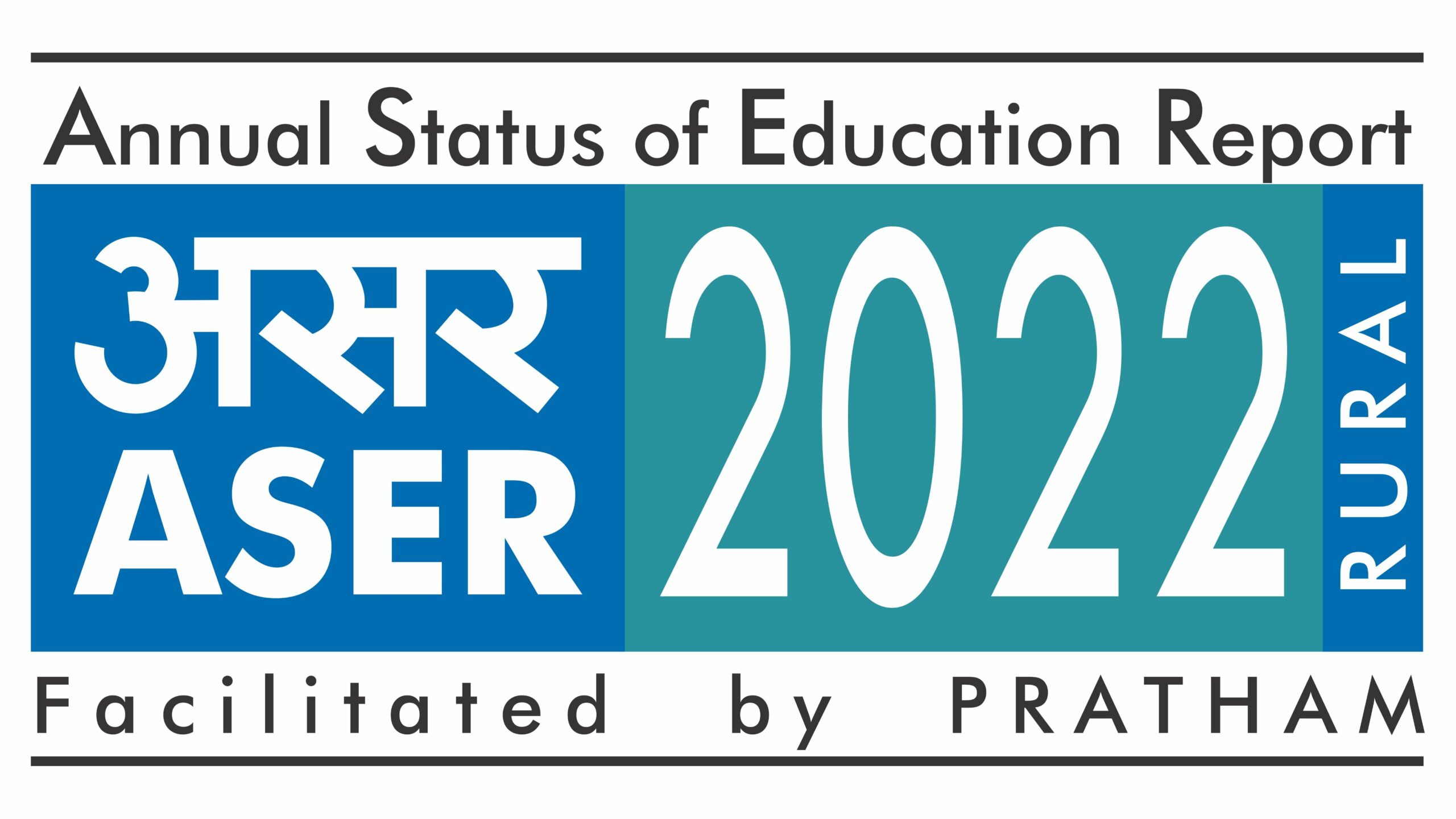 The ASER a very comprehensive report on education outcomes in government schools is out and as usual, the press is lamenting the fact of how children of grade 4 cannot do division or how children of grade 2 cannot read!
Well, what most journalists, parents, and policymakers do not understand is that till the foundation is weak, the building will always have cracks and be structurally unsound!
And that is exactly what is the problem with education in our country, which hopefully will now be rectified with NEP 2020 and NCF 2022.
Of course, children in grade 4 cannot do division, because these children were not taught numeracy skills in their early years. Of course, they cannot read in grade 2 because they were not given foundational literacy in their early years.
But let's focus on the positives in the report, page 27 talks about the early years, it states the following-
  The new education policy and its foundational stage emphasis– The impetus for integrating preschool and school education took another giant step forward with the release of the National Education Policy, or NEP, in 2020. This new policy did three things simultaneously: it acknowledged the vital importance of early childhood education, elevated it to the status of school education, and integrated it into the continuum of educational opportunities offered to children. It did this by envisioning age 3-8 as a single integrated 'foundational' stage in a child's education, consisting of 3 years of pre-primary education and the first two years of primary school. This stage would offer a continuum of access, to be provided by expanding and strengthening the existing network of standalone AWCs, co-located AWCs, and pre-primary classes in schools; as well as a continuum of learning opportunities, to be achieved by developing a new curricular and pedagogical framework for the foundational stage.
  Enrolment of 3- and 4-year-olds increased – Many observers expected that after remaining closed for such a long period, children and their families would find it difficult to return to school, resulting in higher dropout rates and lower enrolments in educational institutions. An important finding that emerges for all age groups, including the youngest learners, is that this is far from the case.
  Shift from private to government, especially in early years-ASER 2022 enrolment data shows a shift from private to government institutions at all levels of schooling, unsurprising given the loss of livelihoods and financial distress experienced by households during the pandemic as well as the reported closure of many low-cost private schools. This pattern is visible among young children as well.
  Stress on the appropriate age of entry to grade 1-Major national policy documents – the Right to Education Act (2009), the Early Childhood Care and Education policy (2013), and the National Education Policy (2020) all reiterate that children should enter Std I of primary school at age 6. However, on the ground, institutional guidelines for what 5-year-olds can do vary both by the state as well as by type of institution. For example, ICDS Anganwadis offer preschool education to children in the 3-6 age group, while many state governments allow children to enter Std I at age 5. These ambiguities have resulted in 5-year-old children being enrolled in many different forms and levels of educational provision
It is clear from the above that if the focus, as defined in the NEP 2020, is given on the early years, 3-6 years then the learning foundation will be strengthened, and to do that all states need to do the following-
Uniform age of entry to grade 1 and nursery– Ensure that the age of entry to grade 1 is 6 and above and not 5. Sadly most of the states take children at age 5 in grade 1 and that robs them of a strong foundation in ECE and Foundational Literacy and Numeracy.
Ensure that Anganwadis are linked with the schools, so that transition is smoother both in settling and curriculum, this is clearly envisioned, planned, and detailed in the NEP 2020 with Balvatika and the new 5+3+3+4 age breakup, where 3 years of preprimary and 2 years of primary are clubbed together. But only 23 states have accepted the NEP 2020!
Train the teachers– Presently the Anganwadi teachers do not get training about ECE, they are involved in care, nutrition, health, election, and many other duties. The NEP 2020 has given a plan for teacher training too and it will soon be implemented. With trained teachers, children will learn in developmentally appropriate ways and then the ASER report would have more positives to celebrate.
ASER is always a wake-up call to our governments, SCERT, and policy makers, it's time that we wake up and implement the right age, curriculum, and teacher training in the early years to become a country that invests in its littlest citizens.
The author is Dr. Swati Popat Vats, a child rights activist with over 33 years of experience in early years education and research. She serves as President of Early Childhood Association and Association for Primary Education and Research. She leads over 500 preschools of Podar Education Network that are completely in line with NCF 2022 and FLN goals.