Over 360 students representing 88 nationalities join NYU Abu Dhabi as this year's Class of 2021
New York University Abu Dhabi (NYUAD) has welcomed 361 of the world's best students into its Class of 2021, a diverse group of young men and women representing 88 nationalities and speaking some 71 languages.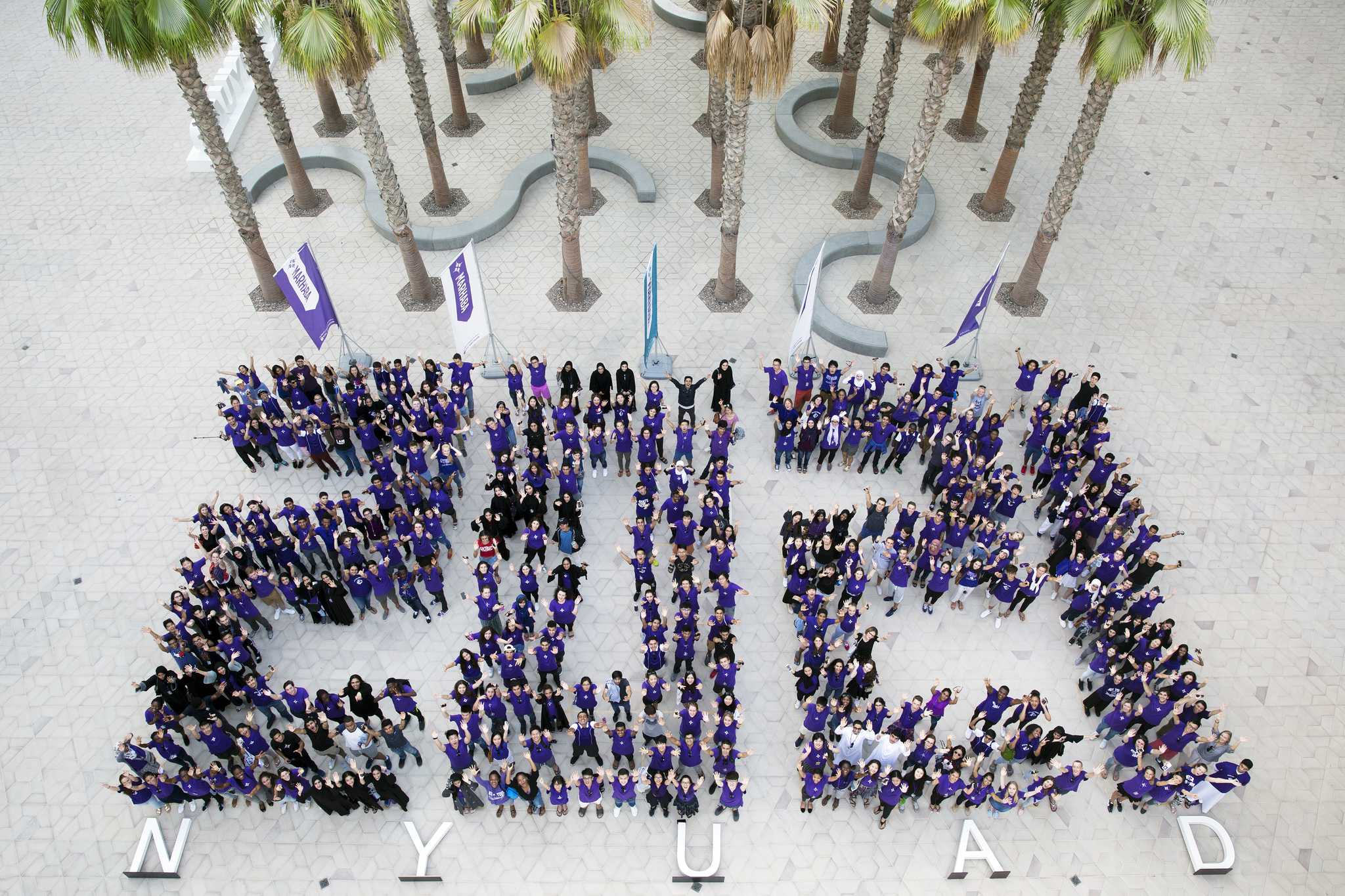 New York University Abu Dhabi (NYUAD) has welcomed 361 of the world's best students into its Class of 2021, a diverse group of young men and women representing 88 nationalities and speaking some 71 languages.
UAE Nationals and Americans make up the two largest groups of students by nationality, with 51 Emirati students and 43 Americans in the Class of 2021. Students from India, Korea, China, Egypt, Pakistan, Sri Lanka, Russia, Nepal, Ethiopia, the United Kingdom, and Mexico make up the next largest cohorts with six or more students from each country in the class.
Also, for the first time, NYUAD's incoming class includes students from Iceland, Liberia, and Tajikistan.
NYUAD's Class of 2021 was selected from over 11,500 applicants around the world. The yield for the incoming class — the percentage of students who choose to attend NYUAD after being admitted — was nearly 82 percent.
Including the Class of 2021, NYUAD's total student population has grown to nearly 1,250 students from more than 115 countries who speak over 115 languages, reflecting the international diversity and multicultural character of Abu Dhabi.
NYU President Andrew Hamilton said:"I'm delighted to welcome the Class of 2021 to NYU Abu Dhabi, and the larger global community that is NYU. You are embarking on an exciting, remarkable, and, at times, challenging journey, full of possibilities and promise, and I encourage each of you to be active participants in this adventure. Ask the hard questions, hold yourself accountable, inspire one another, take risks, and be there to support your fellow students. At NYU Abu Dhabi, you are part of a uniquely diverse and close-knit family of just over 1,200 students. Yet at the same time you are a part of NYU, with the opportunity to benefit from global and multidisciplinary research, teaching, learning, and collaboration. I look forward to an extraordinary journey ahead."
NYU Abu Dhabi Vice Chancellor Al Bloom said: "A very special welcome to the extraordinary students of the Class of 2021. In less than a decade, NYU Abu Dhabi has proven its ability to attract among the finest students from around the world —students from over 115 nations who share passion for academic and creative pursuit and resolve to move beyond their own differences to build a more productive, humane, and peaceful world."
"UAE Nationals make up the largest single nationality within the Class. Their remarkable insight and generosity of spirit combined with the convergence between Abu Dhabi's own commitment to education as a foundation for a more inclusive and generous world and the University's commitment to place education and research at the service of such a world make NYU Abu Dhabi deeply proud to be among the leading institutions of this Emirate and Nation."
Class of 2021 student Al Reem Al Hosani from the UAE said: "Being a student at NYUAD means a lot to me. I am excited about joining a smart and creative community, which will enhance my learning from within the classroom, and I am truly looking forward to an amazing four years here."
Class of 2021 student Gabrielle Branche from Trinidad and Tobago said: "I am thrilled to be part of school that is still so young, because it allows me to give back to this University through contributing to its formation. We are so privileged to be in this environment. As the school facilitates our needs and supports our ambition, I don't feel like just a freshman in the Class 2021 but an equal member of NYUAD."
Class of 2021 student Maryam Khalili from Afghanistan said: "NYU Abu Dhabi attracts diverse students from across the world, resulting in a University buzzing with cheerful and optimistic students from multicultural backgrounds. The remarkable thought of learning and interacting with unique students from all around the world motivates me, as each individual will hold information and perspective that may be new to me."
Class of 2021 student Katharina Klaunig from the United States said: "I chose NYUAD for its unique combination of a liberal arts education with an incredibly diverse and cosmopolitan student body. The concept of everyone being a minority (in terms of nationality) and that much of the faculty, staff, and student body shared the experience of being a foreigner, was really appealing to me. In addition, NYUAD is a relatively young university with an incredibly passionate and engaged student body. NYUAD's youth gives students the power to shape the future of the University."
NYU Abu Dhabi, NYU Shanghai, and NYU in New York form the backbone of NYU's global network of degree-granting campuses and academic centers across six continents. The first of its kind, this global university represents a transformative shift in higher education, one in which the intellectual and creative endeavors of academia are shaped and examined through an international and multicultural perspective. NYU ranks 27th globally in the Times Higher Education World University rankings for 2018, and 11th globally in the QS Graduate Employability rankings for 2018. All rankings are based on enrollment and programs throughout all campuses of New York University, including NYU Abu Dhabi.
NYUAD students undergo a rigorous selection and interview process and must demonstrate impressive academic credentials. In pre-arrival surveys, members of the Class of 2021 report choosing NYUAD over some of the world's most prestigious universities – including Cornell, Dartmouth, Harvard, Stanford, Northwestern, University of Cambridge, University of Oxford, McGill University, University of Melbourne, University of Hong Kong, King's College London – for its small class sizes, rigorous and innovative curriculum, geographic location, and incredible student diversity.
NYUAD, like NYU in New York, accepts a number of options that satisfy its testing requirements in recognition of the international composition of both institutions. Results include:
SAT [this includes the old version of the SAT and new version]: of the students who were judged on the SAT, the 75th percentile for the SAT Math score was 780 (with 20 students receiving perfect 800 scores), while at the 25th percentile, the score was 700. At the 75th percentile for Evidence-Based Reading & Writing was 750 (with 5 students receiving perfect 800 scores). At the 25th percentile, it was 650. The median overall SAT score was 1,460 (out of the 1,600 scale).
ACT: The ACT — a US-based standardized test that encompasses English, Mathematics, Reading, and Science Reasoning — median composite score was 32 out of a 36-point scale.
International Baccalaureate (IB): Students completing the IB Diploma reported a median predicted score of 39 (out of a scale of 42).
NYU Abu Dhabi serves as a center for scholarly thought, advanced research, and knowledge creation and exchange through its academic, research, and creative activities. NYUAD, which opened its doors in 2010, was established in partnership with NYU and the Emirate of Abu Dhabi and founded upon a shared understanding of the essential roles and challenges of higher education in the 21st century.
Gender Inclusive Holistic Education in NEP
The NEP focuses on 'Equitable and Inclusive Education' which reverberates the idea that no child should be left behind in terms of educational opportunity because of their background and socio-cultural identities.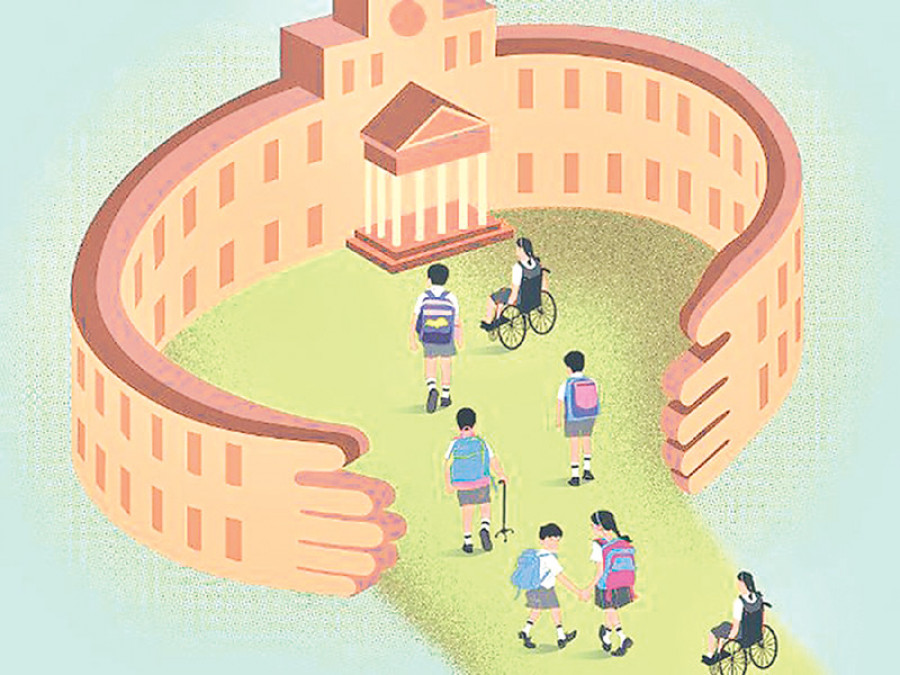 The National Education Policy 2020 envisages an inclusive and structural change in the educational system. It focuses on 'Equitable and Inclusive Education' which reverberates the idea that no child should be left behind in terms of educational opportunity because of their background and socio-cultural identities. It has taken into account the concerns of the Socio-Economically Disadvantaged Groups (SEDGs) which includes female and transgender individuals, Scheduled Castes, Scheduled Tribes, OBCs, minorities, and other categories. This policy aims at bridging the social category gaps in access, participation, and learning outcomes in school education.
The National Council of Educational Research and Training (NCERT) is implementing the Adolescence Education Programme (AEP) as part of the National Population Education Project (NPEP). One of the learning outcomes of AEP is to make the learners aware of the concerns of adolescence, i.e. process of growing up during adolescence & HIV/AIDS, and to inculcate in them a positive attitude regarding these concerns.
Further, the aspects related to gender-inclusive holistic education are covered through age-appropriate integration in different textual materials in the school curriculum, as well as in training and resource materials on the Health and Wellness of School Going Children, especially under the aegis of the School Health Programme under Ayushman Bharat.
As per UDISE+ 2019-20, a total of 61214 transgender children are enrolled in schools, of which 5813 and 4798 transgender children are enrolled in Class 10 and Class 12 respectively.
Department of School Education and Literacy (DoSEL), Ministry of Education is implementing Samagra Shiksha which is an overarching programme for the school education sector extending from pre-school to class XII and aims to ensure inclusive and equitable quality education at all levels of school education. Samagra Shiksha reaches out to girls, and children belonging to SC, ST, Minority communities, and transgender.
Further, National Education Policy (NEP) 2020 also identifies transgender children as Socio-Economically Disadvantaged Groups (SEDGs) and provides for equitable quality education, inter-alia, for all such students. This includes provisions for assisting transgender children in gaining access to education, and support for community-based interventions that address local context-specific barriers to transgender children's access to and participation in education, thereby aiming to eliminate any remaining disparity in access to education (including vocational education) for children from any gender or other SEDGs.
Additionally, under NISHTHA (National Initiative for School Heads' and Teachers' Holistic Advancement), a nationwide integrated teacher training program for teachers under Samagra Shiksha, teachers are trained on the relevance of Gender Dimensions in the Teaching and Learning Process which helps teachers to use and adapt learning activities that foster gender sensitive classroom environment.