Planning our children's lives Is it helping or hurting?
Planning our children's lives Is it helping or hurting? asks Bela Kotwani.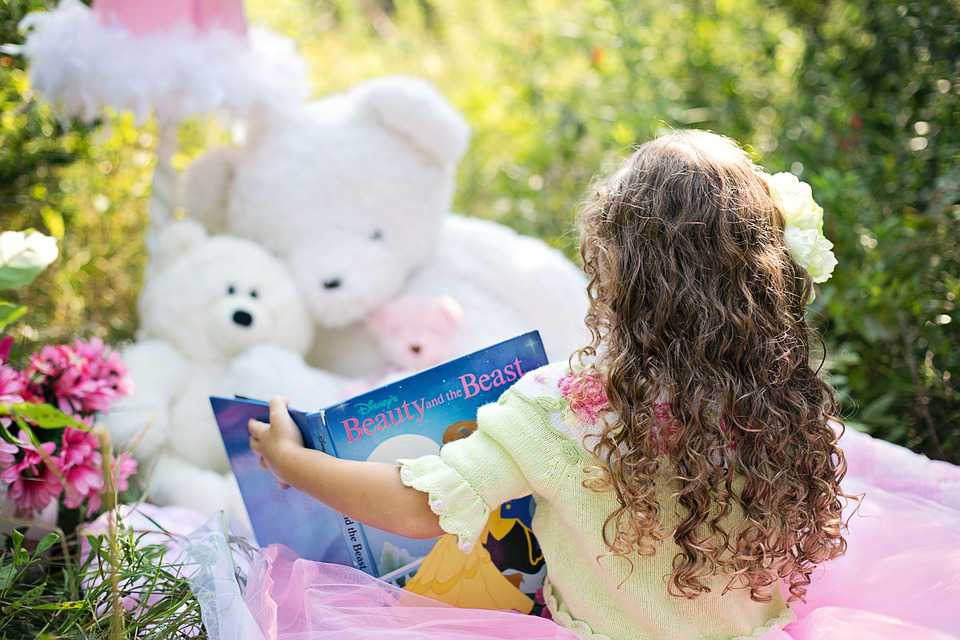 I n a bustling city like Mumbai, parents juggle tasks to manage their professional and personal lives. When children are added to the mix, parents face unique logistical challenges from day to day. Running a 'tight ship' allows parents to meet their responsibilities and maintain control. Is this the best solution? What is this solution 'costing' us?
1) Late speech development: In order to finish tasks by a certain time, most households put dinner, baths, toys, and most detrimentally a smart phone or tablet in front of children so they may complete tasks quickly. A child never has to ask for anything hence speech development takes a back seat.
2) Inconsistency in reward or reprimand: Due to busy lives not much thought is given to sending a consistent message to children. When guests are present, watching YouTube videos is fine but other times it's not. Eating chocolate is not allowed however, when the child is acting up in public chocolates may be the easiest way to stop it. The end result? Children try to connect the dots themselves or figure out how to manipulate rather than earn a reward.
3) Fostering a culture of instant gratification: You do…I give you—this strategy works most times in most households and is the quickest way to get chores done! Parents get what they want so they may get back to their work. This creates a culture of mixed messages, and the message sent is chores and necessary actionable items must receive compensation. Just imagine the disarray when the world does not compensate someone for day to day tasks.
4) Fear of the 'C' word: Chores evoke thoughts of punishment in children. Doing chores means doing something menial, when approximately 90 percent of the world does their own chores. Chores build a sense of pride and respect for our habitat. Since we live in a culture where a set of people create a mess and another set of people clean up messes for a living, it's our responsibility to teach children dignity of labour.
Let's take a break and pat ourselves on our backs for dealing with all that life throws at us every day. Where do we begin? Or how do we undo what's been done? Simply by doing exactly the opposite of how things are being handled today.
1) The power of please, thank you and excuse me: Teach children how to request for things rather than demand or even worse present things without a request. Teach them how to request for food so they understand when they are hungry. This not only teaches children how to express themselves but also to value what has been given to them.
2) Good cop, bad cop is not the way to go: Both parents and all adults in the household should have the same consistent message at all times, be it publicly or privately. Once children begin understanding, reprimand should be discussed and agreed upon by both parent and child, and then followed through consistently each time.
3) Let the chore be the reward: We bathe because we must feel fresh, we need to eat so there is strength, we clean our room so we can live in a clean room. We can make a list and reward at Christmas and Diwali.
4) Dignity of labour: There is a confidence factor attached to doing chores. Children are infused with self-assurance and are able to function independently.
Last but not the least, let every thought, word and action in the presence of children be consistent and synchronised. Allow children to think for themselves so they become leaders not followers. We owe it to our children and we owe it to the world!
Bela Kotwani is CEO and Principal Cosmikids, National Committee – ECA.
Education for Girls
Department of School Education and Literacy (DoSEL), Ministry of Education is implementing 'Samagra Shiksha', for universalization of quality education throughout the country in coordination with the States and UTs.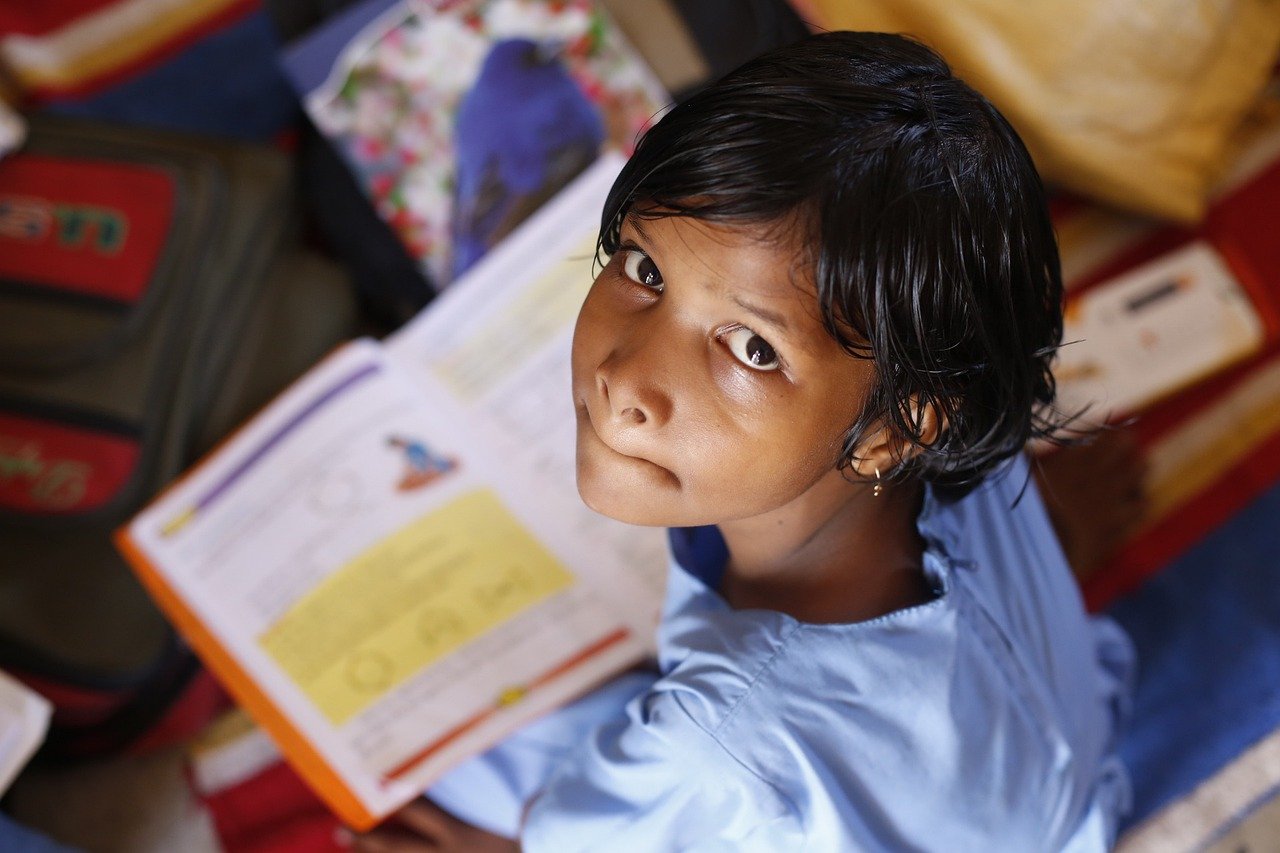 Education is a subject in the concurrent list of the Constitution and the majority of schools are under the jurisdiction of the State Government. Department of School Education and Literacy (DoSEL), Ministry of Education is implementing a centrally sponsored Integrated Scheme for School Education 'Samagra Shiksha', effective from 2018-19, for universalization of quality education throughout the country in coordination with the States and UTs. Bridging gender and social category gaps at all levels of school education is one of the major objectives of the Samagra Shiksha. From the year 2018-19 to 2020-21, the Drop-out rate of girls at the Secondary level decreased from 17.03% to 13.7%, Gross Enrolment Ratio (GER) at the secondary level increased from 76.93 to 79.45, and GER at the higher secondary level has increased from 50.84 to 54.65. (Source: UDISE+).
Under Samagra Shiksha, there is a provision for gender-segregated toilets in all schools. As per UDISE+ 2020-21, 97.45% of Government schools have gender-segregated toilets. Also, there is a provision of a Composite School Grant which may be used for annual maintenance and repair of existing school buildings, toilets, and other facilities to upkeep the infrastructure in good condition.
School Health Programme, under Ayushman Bharat which is a joint collaborative initiative of the Ministry of Health and Family Welfare and DoSEL, Ministry of Education, a module on 'Growing up Healthy' has been incorporated, which interalia includes information on physical challenges during adolescence and attaining puberty.
The National Council of Educational Research and Training (NCERT) is implementing the Adolescence Education Programme (AEP) as part of the National Population Education Project (NPEP). One of the learning outcomes of AEP is to make the learners aware of the concerns of adolescence, i.e. process of growing up during adolescence, and to inculcate in them a positive attitude regarding these concerns.
Additionally, vide a joint letter of Secretary, DoSEL, and Secretary, Ministry of Jal Shakti dated 08.03.2022, the states have been advised to utilize funds earmarked for Menstrual Hygiene Management (MHM) and management of menstrual waste under the Swachh Bharat Mission (Gramin) Phase-II at the village level, for installation or maintenance of incinerators in schools having girls from classes VI to XII and for creating awareness on MHM among adolescent girls and in the society in general.
Moreover, all States and UTs have been requested to take necessary steps to create awareness amongst adolescent girls in schools about the safe usage and the benefits of Sanitary Napkins. It has also been communicated that subsidized sanitary napkins are available at the Jan Aushadi Kendras set up by the Ministry of Chemical and Fertilisers, Government of India.
Under Samagra Shiksha, there is a provision of Kasturba Gandhi Balika Vidyalayas (KGBVs) in the Educationally Backward Blocks, which are residential schools for girls belonging to disadvantaged groups such as SC, ST, OBC, Minority, and Below Poverty Line (BPL). KGBVs were functional for classes 6th to 8th under the erstwhile Sarva Shiksha Abhiyan. Under Samagra Shiksha, a provision has been made to upgrade/converge the KGBVs with girls hostels to cover girls up to classes 10th (Type II) and 12th (Type III) to reduce dropout and enhance enrolment of girls at Secondary and Higher Secondary levels. In KGBVs, specific skill training is imparted to provide need-based vocational education to girls.
Further, Special State Specific Projects for varied interventions under equity are emphasized for enhancing access, retention, and quality of girls by promoting enrolment drives, retention and motivation camps, gender sensitization modules, etc. Financial Support is also being provided under State Specific projects as per the allocation of flexi funds under quality to the state subject to viable proposals received from the respective State and UTs. Such projects include Life Skills, Awareness programmes, Incinerators, Sanitary Pad Vending Machines etc.
Moreover, Samagra Shiksha aims at integrating Vocational Education with general academic education in all Secondary/Senior Secondary schools including KGBVs; enhancing the Employability and Entrepreneurial abilities of the students, providing exposure to working environment; and generating awareness amongst students about various career options so as to enable them to make a choice in accordance with their aptitude, competence, and aspirations.
The information was given by the Minister of State for Education, Smt. Annpurna Devi in a written reply in the Lok Sabha on 1st August 2022.