Tips for positive parenting
Sue Atkins gives tips for positive parenting.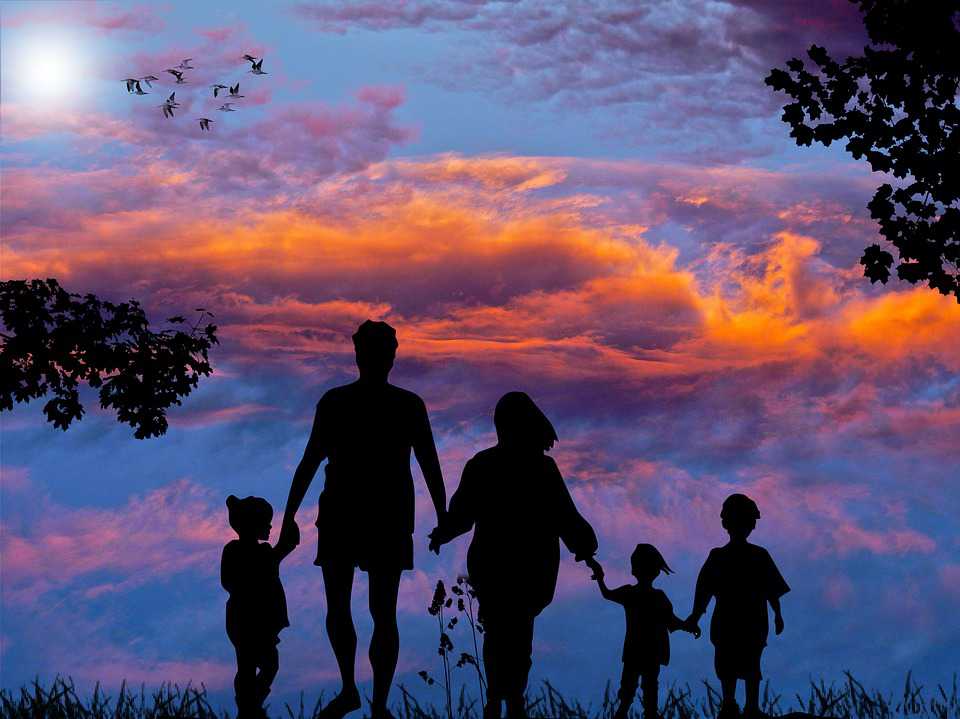 Parenting is tiring, exhausting, overwhelming and frustrating to name only a few of the very strong emotions parents go through every day.
Whether they are toddlers or teens children need parents' time, energy and attention.
Parenting is the most fulfilling job that anyone will ever do, but it's not without its challenges. Modern family life can be stressful and with various pressures on families it's not always easy.
Most parents want what is best for their child, and a strong parent-child relationship, can help lead to better outcomes for children wherever they live in the world.
CREATING A POSITIVE PARENT-CHILD RELATIONSHIP IS IMPORTANT
Developing the bond of connection from the very beginning of a parent's journey is important because the parent-child relationship is one that nurtures the physical, emotional, spiritual and social development of a child and sustains them in a busy, hectic, fast paced world.
The relationship a parent creates is a unique bond that a parent and child will enjoy and nurture throughout both of their lives – building memories that will last a lifetime. This relationship lays the foundation for a child's personality, their confidence, their selfesteem, their life choices and their overall behaviour. Parents pass on their values about life and what is important through their parenting. Creating a strong and positive parent child relationship can also affect the strength of a child's social, physical, mental and emotional health and wellbeing.
HERE ARE SOME OF THE BENEFITS OF POSITIVE PARENTING
Research has shown that children who grow up with a secure and healthy attachment to their parents stand a better chance of developing happy and content relationships with others in their life.
A child who has a secure relationship with their parent learns to regulate emotions under stress and in difficult situations.
Positive parents help to nurture a child's mental, linguistic and emotional development.
Positive parenting helps a child feel connected and that they count, that they are significant and that they matter, so a child exhibits optimistic and confident social behaviours.
Healthy involved parenting lays the foundation for better social and academic skills and outcomes for children.
Secure parent-child attachment leads to healthy social, emotional, cognitive, and motivational development, long term self-esteem, strong mental health and wellbeing as well as lifelong resilience.
THERE ARE 4 WAYS PARENTS LEARN TO PARENT
We go on 'Marketing to Management Skill Training Courses' but how many of us go on Parenting Courses?
Not many.
People often find it a taboo subject to ask for parenting help or support as they feel they should just be born with this innate ability to raise happy, confident, resilient kids.
But that isn't true.
We live in a world where grandparents and immediate family don't necessarily live nearby anymore so parenting values and support can be harder to pass down from generations to generations and families are busy working, juggling and managing a multitude of tasks.
Parents often revert to the way their own parents parented them, or they decide that they definitely don't want to parent the way their parents raised them. But where do parents get the help, advice and support they need free from finger pointing and judgement?
Parents often turn online for advice but sometimes that advice is conversational, anecdotal and based on other parents' ideas from forums. It's not based on robust research or studies.
Most parents become parents without any training and that's one of the things that makes parenting so hard: There is no simple formula. Parents are not automatically given great parenting skills just because they have a baby. They don't always know what to do. And as parents with more than one child will know, each child is also unique and different and arrives into the world with their own personality, character as well as their own strengths and weaknesses. All of this makes parenting rather complex.
HERE ARE SOME WAYS PARENTS LEARN TO PARENT.
1 They Learn Parenting Skills from Their Parents.
The main way parents learn to parent is by watching their own parents. Some will have been lucky enough to be blessed with incredible parents who modelled how to be patient, loving, tolerant and kind and knew how to handle misbehaviour, tantrums and every day challenges and also how to take responsibility as a parent.
Many others, however, may not have been quite so fortunate. Maybe they had parents who were trying to do their best, but they made lots of mistakes, had addictions, mental health issues or found the whole experience too overwhelming. Or, perhaps they had parents who were immature and never took ownership of the huge responsibility of being a parent or they had parents who were absent, neglectful, selfish, or even abusive.
The positive news is that even if a child's experience was less than ideal, parents can choose to learn and practice positive parenting skills, and they can break the intergenerational patterns to carve a new brighter future for their children. All it takes is a commitment to that idea of being the best parent they can be.
2 They Learn Parenting Skills from Observing Others
Whether it's from observing a sister, someone on the school playground or a stranger in the supermarket, lots of parents learn from friends, neighbours, family or even celebrities. As much of parenting comes through the advice and the example of others it's also a good idea for parents to 'Pause to Ponder' the influences on their parenting style, values and attitudes.
Many people who have experienced, or witnessed, poor parenting from their own parents are able to look to others and learn to do things differently and better as they become parents themselves.
The positive news is that it's never too late to change to positive parenting models and copy them. Parents could look for positive examples of great parenting from a neighbour, a friend, a sibling, an aunt or uncle, a grandparent, or even a stranger who's parenting their child positively in the park. By simply finding someone whose parenting skills they respect and admire parents can gain in confidence. They can then watch, listen, ask questions and try out what other parents do, to see if it works for their family.
3 They Learn Parenting Skills from Books, Media & Experts
The positive news is that there's a great deal parents can learn from good books, the media, and from family and childhood experts. The important thing for parents to do is to discern, ponder and consider what they are looking at, listening to or watching, and to make sure that it sits with their core values and intuition.
There are dozens of great parenting books out there, one to fit each of a parent's needs, styles, parenting problems, or ages and stages of their child's development so they need to explore. There are tools, techniques, strategies and advice for every child's needs and every "issue" they may face. Every parent can easily find these excellent resources— to read, watch, listen, and to build their confidence. It's important for parents to remember to always keep the bigger picture in their mind – that they are raising a happy, confident, resilient adult – today's child but tomorrow's future and they need to be adaptable and flexible on the journey.
4 They Learn Parenting Skills from Their Children & On-the -Job.
Parents teach children, but every parent knows that children also teach parents too. Children are mirrors and sponges watching, learning and listening to parents all the time. So, it's important for parents to be a positive role model in all that they do, say and in how they act.
Parenting is a full-time, never ending job. It's demanding, frustrating, overwhelming, and definitely exhausting. It's also delightful, surprising and wonderful.
'Failing Forward' is a way for parents to see mistakes. I remember my own father saying to me 'But I haven't done this before' which came as a surprise as I thought he knew everything! It's a timely reminder that parents become great parents by simply being and doing their best and a natural part of that is making some mistakes. It's not necessary for parents to beat themselves up, but to remember to make learning from their mistakes a natural part of their parenting toolkit and then they can't go far wrong. None of us stop learning.
IN CONCLUSION
There are many ways to learn to be a positive parent. What matters is that parents continue to learn and to have the intention to be the best they can be. As they focus on acquiring the best parenting skills–from their own parents, from those around them, from experts, and from their children–their children will surely only benefit as they grow up to be happy, confident kids with strong self-esteem and good mental health.
New Age Instructional Techniques
Traditional pedagogical techniques, based on a teacher explaining a topic and students taking notes, may still be helpful occasionally. Still, education today revolves more around encouraging the students to awaken their curiosity and desire to learn.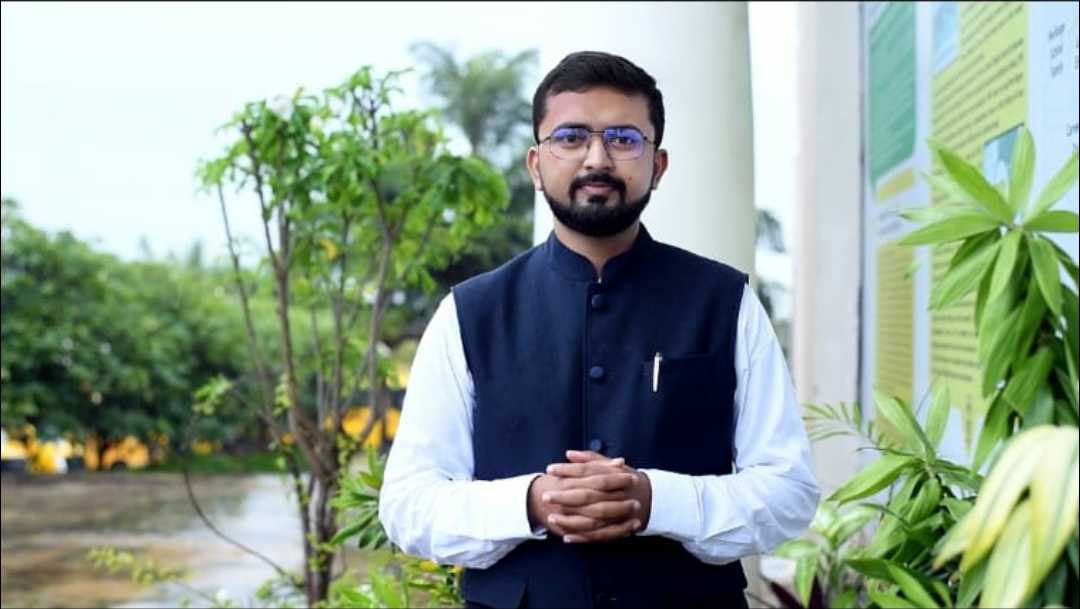 Education and its purposes have evolved over time. The meaning of 'knowing' has changed from remembering and repeating information to finding and applying it. Education helps students identify their critical purpose in life. It is really a tool to enable young minds to become lifelong learners. It empowers them to be able to tackle any challenge that life throws at them.
The purpose of being an educator is to make the world a better place. Where people are empathizing, caring, and capable of understanding each other. The prime objective of education is to nurture the leaders of tomorrow. To impart quality knowledge and learning so that the young generation becomes responsible and future global leaders and citizens.
Advanced research in education philosophy and brain science has had a tremendous impact on instructional strategies for the classroom. As a result, the educational paradigm has seen a transitional shift in instructional strategies over the past few years. Educators now are required to step out of their comfort zone of the traditional mode of teaching confined to classrooms.
Teachers are now bound to integrate the new instructional strategies to make a mark in the educational arena. A number of different teaching techniques have emerged during this transition and due to this change in education. Some of the research-backed pedagogical practices that are appropriate for 21st-century classrooms are:
Reciprocal Teaching:
Reciprocal teaching is a method in which students in small groups predict, clarify, question, and summarize a scaffolded reading comprehension. It is similar to a small group of students sitting in circles and using a communal constructivism approach to making meaning. Here each student takes the role of both learner and teacher within the group. This technique allows the students to develop a shared understanding of the text and supports the students who find it difficult to comprehend complex texts.
Student-generated questions :
This technique allows students to work individually or collaborate with peers to generate their own set of questions based on Bloom's Taxonomy template. This technique enables students to go through a rigorous thinking process of divergent and convergent thinking that ultimately ends with a reflection-based task to summarize their learning.
Higher-order thinking questions:
This technique of instructional learning is a must-have in every classroom. Critical thinking is essential as it allows students to apply the knowledge to a context different from the one that was initially learned. Using this strategy and adding cases and real-life situations to these questions allows children to develop relevance and motivation.
Reflection questions:
Metacognition – the science of thinking about learning is a potent tool that should be used in every classroom. This allows children to strengthen their understanding and retain the information for a longer period of time. Questions like the muddiest point today? What were my three takeaways from the last 30 minutes? How would I use this learning to make my day better? And many more allow students to reflect on their learning and evolve themselves as lifelong learners.
Taking a constructivist approach, these techniques or strategies allow the learners to accommodate and assimilate knowledge. When a teacher uses group work he/she is leveraging the true nature of learning. This collective activity allows and enables the students to find relevance in the learning environment. Moreover, it will enable learners to have agency over their learning by modeling a real-world situation. Often when a teacher starts using collaborative approaches, various reasons like unequal participation deter it. The classroom space dons a chaotic look, and the teacher has no control. All these have to be minutely dealt with by developing as a facilitator rather than a sage on the stage. Working in groups allows children to develop essential life skills like empathy, compassion, and critical thinking.
Traditional pedagogical techniques, based on a teacher explaining a topic and students taking notes, may still be helpful occasionally. Still, education today revolves more around encouraging the students to awaken their curiosity and desire to learn.
About the author:
Siddharth Rajgarhia is Chief learner and Director at Delhi Public School Nashik, Varanasi, and Lava Nagpur. Having 10 years of experience in leading schools. He is an avid Mindfulness practitioner and believes in lifelong learning