Tips for positive parenting
Sue Atkins gives tips for positive parenting.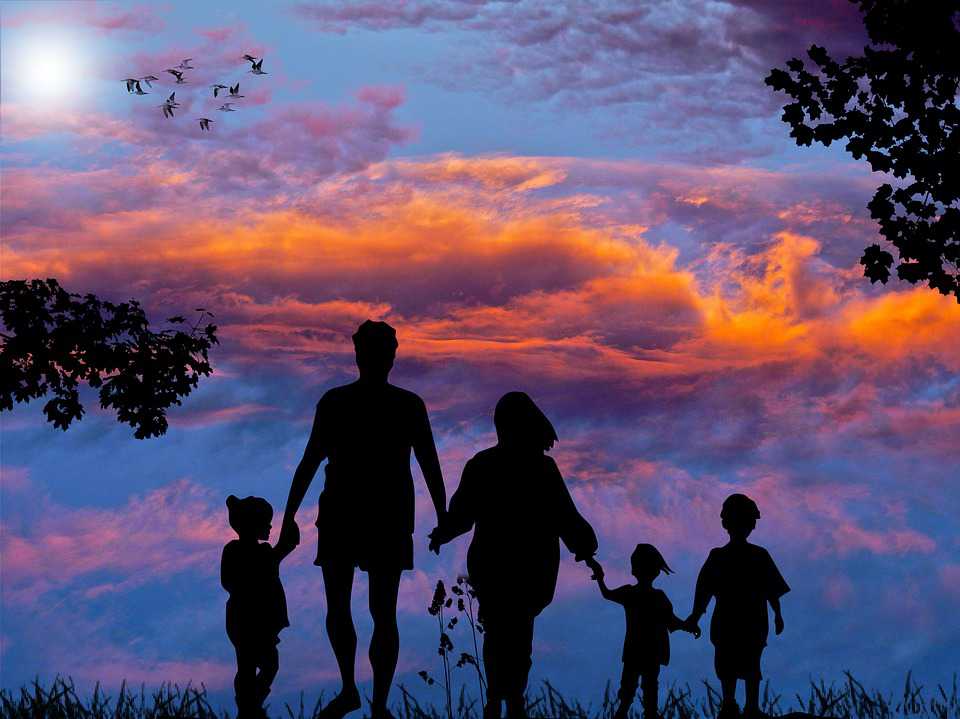 Parenting is tiring, exhausting, overwhelming and frustrating to name only a few of the very strong emotions parents go through every day.
Whether they are toddlers or teens children need parents' time, energy and attention.
Parenting is the most fulfilling job that anyone will ever do, but it's not without its challenges. Modern family life can be stressful and with various pressures on families it's not always easy.
Most parents want what is best for their child, and a strong parent-child relationship, can help lead to better outcomes for children wherever they live in the world.
CREATING A POSITIVE PARENT-CHILD RELATIONSHIP IS IMPORTANT
Developing the bond of connection from the very beginning of a parent's journey is important because the parent-child relationship is one that nurtures the physical, emotional, spiritual and social development of a child and sustains them in a busy, hectic, fast paced world.
The relationship a parent creates is a unique bond that a parent and child will enjoy and nurture throughout both of their lives – building memories that will last a lifetime. This relationship lays the foundation for a child's personality, their confidence, their selfesteem, their life choices and their overall behaviour. Parents pass on their values about life and what is important through their parenting. Creating a strong and positive parent child relationship can also affect the strength of a child's social, physical, mental and emotional health and wellbeing.
HERE ARE SOME OF THE BENEFITS OF POSITIVE PARENTING
Research has shown that children who grow up with a secure and healthy attachment to their parents stand a better chance of developing happy and content relationships with others in their life.
A child who has a secure relationship with their parent learns to regulate emotions under stress and in difficult situations.
Positive parents help to nurture a child's mental, linguistic and emotional development.
Positive parenting helps a child feel connected and that they count, that they are significant and that they matter, so a child exhibits optimistic and confident social behaviours.
Healthy involved parenting lays the foundation for better social and academic skills and outcomes for children.
Secure parent-child attachment leads to healthy social, emotional, cognitive, and motivational development, long term self-esteem, strong mental health and wellbeing as well as lifelong resilience.
THERE ARE 4 WAYS PARENTS LEARN TO PARENT
We go on 'Marketing to Management Skill Training Courses' but how many of us go on Parenting Courses?
Not many.
People often find it a taboo subject to ask for parenting help or support as they feel they should just be born with this innate ability to raise happy, confident, resilient kids.
But that isn't true.
We live in a world where grandparents and immediate family don't necessarily live nearby anymore so parenting values and support can be harder to pass down from generations to generations and families are busy working, juggling and managing a multitude of tasks.
Parents often revert to the way their own parents parented them, or they decide that they definitely don't want to parent the way their parents raised them. But where do parents get the help, advice and support they need free from finger pointing and judgement?
Parents often turn online for advice but sometimes that advice is conversational, anecdotal and based on other parents' ideas from forums. It's not based on robust research or studies.
Most parents become parents without any training and that's one of the things that makes parenting so hard: There is no simple formula. Parents are not automatically given great parenting skills just because they have a baby. They don't always know what to do. And as parents with more than one child will know, each child is also unique and different and arrives into the world with their own personality, character as well as their own strengths and weaknesses. All of this makes parenting rather complex.
HERE ARE SOME WAYS PARENTS LEARN TO PARENT.
1 They Learn Parenting Skills from Their Parents.
The main way parents learn to parent is by watching their own parents. Some will have been lucky enough to be blessed with incredible parents who modelled how to be patient, loving, tolerant and kind and knew how to handle misbehaviour, tantrums and every day challenges and also how to take responsibility as a parent.
Many others, however, may not have been quite so fortunate. Maybe they had parents who were trying to do their best, but they made lots of mistakes, had addictions, mental health issues or found the whole experience too overwhelming. Or, perhaps they had parents who were immature and never took ownership of the huge responsibility of being a parent or they had parents who were absent, neglectful, selfish, or even abusive.
The positive news is that even if a child's experience was less than ideal, parents can choose to learn and practice positive parenting skills, and they can break the intergenerational patterns to carve a new brighter future for their children. All it takes is a commitment to that idea of being the best parent they can be.
2 They Learn Parenting Skills from Observing Others
Whether it's from observing a sister, someone on the school playground or a stranger in the supermarket, lots of parents learn from friends, neighbours, family or even celebrities. As much of parenting comes through the advice and the example of others it's also a good idea for parents to 'Pause to Ponder' the influences on their parenting style, values and attitudes.
Many people who have experienced, or witnessed, poor parenting from their own parents are able to look to others and learn to do things differently and better as they become parents themselves.
The positive news is that it's never too late to change to positive parenting models and copy them. Parents could look for positive examples of great parenting from a neighbour, a friend, a sibling, an aunt or uncle, a grandparent, or even a stranger who's parenting their child positively in the park. By simply finding someone whose parenting skills they respect and admire parents can gain in confidence. They can then watch, listen, ask questions and try out what other parents do, to see if it works for their family.
3 They Learn Parenting Skills from Books, Media & Experts
The positive news is that there's a great deal parents can learn from good books, the media, and from family and childhood experts. The important thing for parents to do is to discern, ponder and consider what they are looking at, listening to or watching, and to make sure that it sits with their core values and intuition.
There are dozens of great parenting books out there, one to fit each of a parent's needs, styles, parenting problems, or ages and stages of their child's development so they need to explore. There are tools, techniques, strategies and advice for every child's needs and every "issue" they may face. Every parent can easily find these excellent resources— to read, watch, listen, and to build their confidence. It's important for parents to remember to always keep the bigger picture in their mind – that they are raising a happy, confident, resilient adult – today's child but tomorrow's future and they need to be adaptable and flexible on the journey.
4 They Learn Parenting Skills from Their Children & On-the -Job.
Parents teach children, but every parent knows that children also teach parents too. Children are mirrors and sponges watching, learning and listening to parents all the time. So, it's important for parents to be a positive role model in all that they do, say and in how they act.
Parenting is a full-time, never ending job. It's demanding, frustrating, overwhelming, and definitely exhausting. It's also delightful, surprising and wonderful.
'Failing Forward' is a way for parents to see mistakes. I remember my own father saying to me 'But I haven't done this before' which came as a surprise as I thought he knew everything! It's a timely reminder that parents become great parents by simply being and doing their best and a natural part of that is making some mistakes. It's not necessary for parents to beat themselves up, but to remember to make learning from their mistakes a natural part of their parenting toolkit and then they can't go far wrong. None of us stop learning.
IN CONCLUSION
There are many ways to learn to be a positive parent. What matters is that parents continue to learn and to have the intention to be the best they can be. As they focus on acquiring the best parenting skills–from their own parents, from those around them, from experts, and from their children–their children will surely only benefit as they grow up to be happy, confident kids with strong self-esteem and good mental health.
Education for Girls
Department of School Education and Literacy (DoSEL), Ministry of Education is implementing 'Samagra Shiksha', for universalization of quality education throughout the country in coordination with the States and UTs.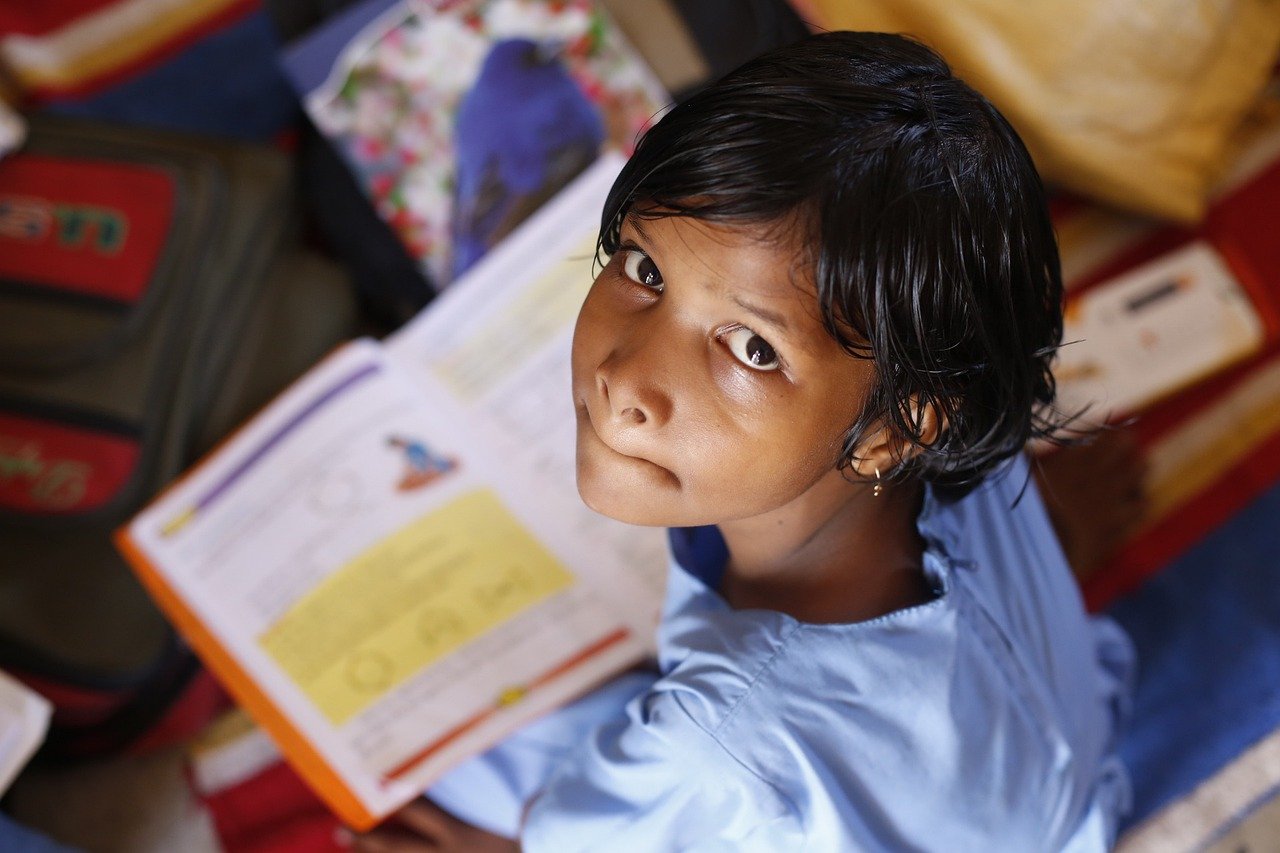 Education is a subject in the concurrent list of the Constitution and the majority of schools are under the jurisdiction of the State Government. Department of School Education and Literacy (DoSEL), Ministry of Education is implementing a centrally sponsored Integrated Scheme for School Education 'Samagra Shiksha', effective from 2018-19, for universalization of quality education throughout the country in coordination with the States and UTs. Bridging gender and social category gaps at all levels of school education is one of the major objectives of the Samagra Shiksha. From the year 2018-19 to 2020-21, the Drop-out rate of girls at the Secondary level decreased from 17.03% to 13.7%, Gross Enrolment Ratio (GER) at the secondary level increased from 76.93 to 79.45, and GER at the higher secondary level has increased from 50.84 to 54.65. (Source: UDISE+).
Under Samagra Shiksha, there is a provision for gender-segregated toilets in all schools. As per UDISE+ 2020-21, 97.45% of Government schools have gender-segregated toilets. Also, there is a provision of a Composite School Grant which may be used for annual maintenance and repair of existing school buildings, toilets, and other facilities to upkeep the infrastructure in good condition.
School Health Programme, under Ayushman Bharat which is a joint collaborative initiative of the Ministry of Health and Family Welfare and DoSEL, Ministry of Education, a module on 'Growing up Healthy' has been incorporated, which interalia includes information on physical challenges during adolescence and attaining puberty.
The National Council of Educational Research and Training (NCERT) is implementing the Adolescence Education Programme (AEP) as part of the National Population Education Project (NPEP). One of the learning outcomes of AEP is to make the learners aware of the concerns of adolescence, i.e. process of growing up during adolescence, and to inculcate in them a positive attitude regarding these concerns.
Additionally, vide a joint letter of Secretary, DoSEL, and Secretary, Ministry of Jal Shakti dated 08.03.2022, the states have been advised to utilize funds earmarked for Menstrual Hygiene Management (MHM) and management of menstrual waste under the Swachh Bharat Mission (Gramin) Phase-II at the village level, for installation or maintenance of incinerators in schools having girls from classes VI to XII and for creating awareness on MHM among adolescent girls and in the society in general.
Moreover, all States and UTs have been requested to take necessary steps to create awareness amongst adolescent girls in schools about the safe usage and the benefits of Sanitary Napkins. It has also been communicated that subsidized sanitary napkins are available at the Jan Aushadi Kendras set up by the Ministry of Chemical and Fertilisers, Government of India.
Under Samagra Shiksha, there is a provision of Kasturba Gandhi Balika Vidyalayas (KGBVs) in the Educationally Backward Blocks, which are residential schools for girls belonging to disadvantaged groups such as SC, ST, OBC, Minority, and Below Poverty Line (BPL). KGBVs were functional for classes 6th to 8th under the erstwhile Sarva Shiksha Abhiyan. Under Samagra Shiksha, a provision has been made to upgrade/converge the KGBVs with girls hostels to cover girls up to classes 10th (Type II) and 12th (Type III) to reduce dropout and enhance enrolment of girls at Secondary and Higher Secondary levels. In KGBVs, specific skill training is imparted to provide need-based vocational education to girls.
Further, Special State Specific Projects for varied interventions under equity are emphasized for enhancing access, retention, and quality of girls by promoting enrolment drives, retention and motivation camps, gender sensitization modules, etc. Financial Support is also being provided under State Specific projects as per the allocation of flexi funds under quality to the state subject to viable proposals received from the respective State and UTs. Such projects include Life Skills, Awareness programmes, Incinerators, Sanitary Pad Vending Machines etc.
Moreover, Samagra Shiksha aims at integrating Vocational Education with general academic education in all Secondary/Senior Secondary schools including KGBVs; enhancing the Employability and Entrepreneurial abilities of the students, providing exposure to working environment; and generating awareness amongst students about various career options so as to enable them to make a choice in accordance with their aptitude, competence, and aspirations.
The information was given by the Minister of State for Education, Smt. Annpurna Devi in a written reply in the Lok Sabha on 1st August 2022.