#PodarECEconf : Pursuing quality ECE
Marie D'Souza reports on the Podar Early Childhood Education Conference, which sought to bring together practices for quality in ECE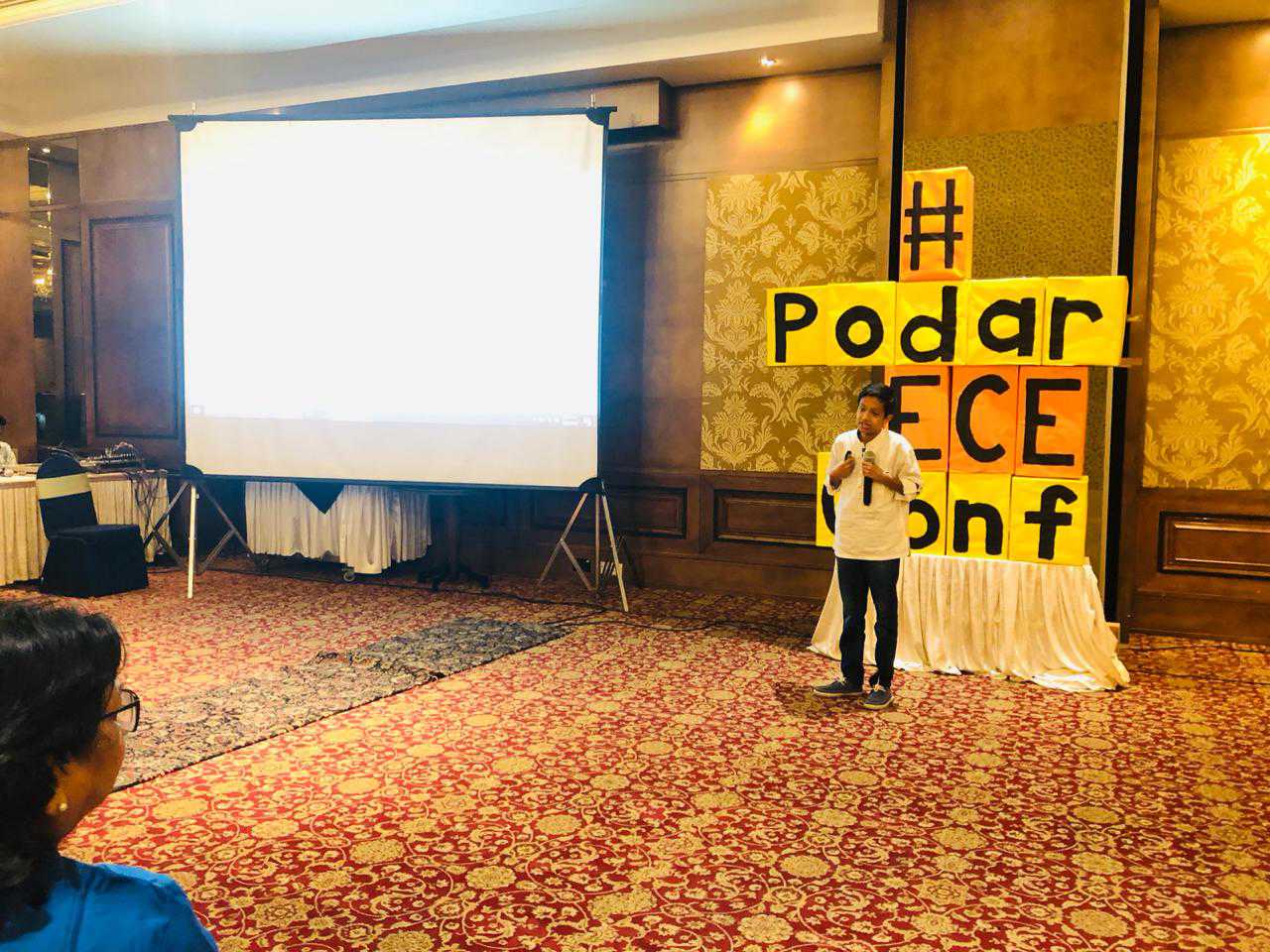 "Change happens with baby steps; you can't beat the system but you can change it," encouraged Dr Swati Popat Vats, Director, Podar Jumbo Kids, during her welcome address at the Podar Early Childhood Education Conference. Titled, 'Bringing the Past…Present and Future Practices Together for Quality in ECE', the conference saw ECE experts, special guests and participants from across the country and overseas converge on January 5, 2018 at the Hotel Sea Princess, Mumbai. Dr Popat Vats especially highlighted the efforts of 'the Father of Kindergarten' Friedrich Froebel in the realm of ECE via her Master Class titled, Froebel's Gifts and the Future of Coding. Her presentation explained how coding in kindergarten is not about computer programming but about laying a foundation, training children's brains to think and understand systems, patterns and instructions through role play, games, puzzles and board games.
Speaking on the relevance of the Montessori method, Sonal Singh, Director – Academics, Nehru World School, discussed the aspects of the system including Prepared Environment, Child-Centred Learning, Multi-Age Classroom, Planes of Development, Self-regulation, Fostering Creativity, Self-Assessment and Intrinsic Motivation, Enquiry based Learning and Mentorship, Community and Co-operative Play. She also hypothetically discussed how Maria Montessori would view technology, gadgets and apps – the view was that she would have largely approved!
There was less consensus when it came to discussing 'How much is too much technology for children?', with the panellists weighing in with their opinions during this discussion moderated by Arunabh Singh, Director – Nehru World School! From 20 minutes to a couple of hours, the views were diverse. Other points thrown up by panellists Kusum Kanwar, Ruchita Dar Shah, Ritu Mittal Nukherjee, Namrta Sharma and Dr Swati Popat Vats, was that not just the quantity but the quality of screen time should be monitored, along with the importance of early setting of routines regarding usage.
The youngest speaker at the conference also happened to win the loudest applause – Pragyanshu Dhyani, a student of Podar, shared with honesty and wit, the challenges he faces as a student while using technology. From information bombardment, to excessive screen time, and less real-life experience, young Pragyanshu made several relevant points to which the right answers are hard to come by.
Underlining the importance of making lifeskills an integral part of the curriculum, be it early years, primary or secondary years, Fatima Agarkar relayed the results of a research personally conducted to show the importance of lifeskills over technical knowledge. Ironically, while more than 90% business leaders focussed on lifeskills when responding on what they look for when they hire, school principals mentioned that they first look for qualifications and salary expectations, and then "bother" with the rest of the "soft" skills.
The day drew to a close with sessions by Dr Sarika Kewalramani (Australia) who held forth on the role of technology in developing children's critical thinking and creativity through early years STEM education, followed by Jyothi Senthil (India and USA)'s presentation on the role of enquiry-based learning to integrate STEM practices in the early years.
The early years are key and every effort is required to ensure that every child receives quality ECE. Kindergarten after all does translate as a garden of children and not the abbreviated KG, as Dr Swati pointed out, which many equate as burdening the child with heavy and unnecessary practices.
Oxford University Press India releases early-year solutions aligned with National Curriculum Framework for Foundational Stages (NCF-FS) and NEP 2020
The flagship OUP titles My Learning Train (pre-primary and primary), Oxford Advantage Little Champ (blended product for beginners and levels 1&2) and New Enjoying Mathematics (grades 1,2) emphasise interactivity-oriented approach conforming to the National Curriculum Framework for Foundational Stages 2022.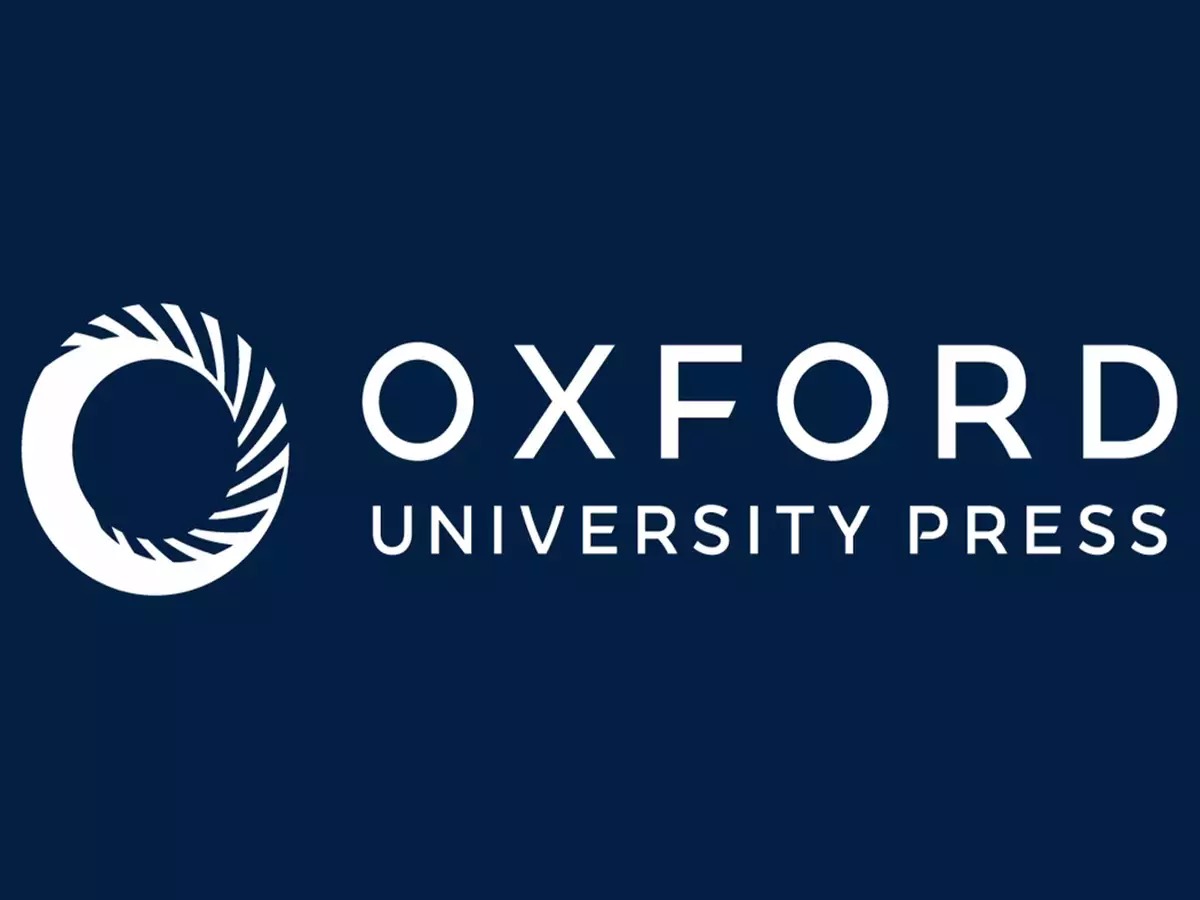 Oxford University Press India (OUP), a department of the prestigious University of Oxford, has released its early-year range of blended solutions conforming to the National Curriculum Framework 2022 for Foundational Stages (NCF-FS) based on the recommendations of the National Education Policy (NEP) 2020.  A leader in the K-8 education segment in India, OUP is one of the first solution providers to launch NCF-FS aligned series of schoolbooks, workbooks and blended products.
The newly designed series of blended products are based on the recommendations of NCF-FS for a seamless developmental continuum for children between the age groups of 3-8 covering Early Childhood Care and Education of the first three years and classes 1 and 2, with teachers as torch bearer of this change. Transitioning to the new curricular and pedagogical structure, the products are available in print and digital (blended) formats to be deployed by the partner schools in the upcoming academic session 2023-24.
Releasing India's first series of NCF-FS aligned solutions, Sumanta Datta, Managing Director, Oxford University Press India, said, "OUP has been instrumental in providing research and pedagogy based high-quality content to the learners. In the last eleven decades of our presence in India, OUP has been trusted for providing meaningful content, learning resources and for extending support to school teachers and parents to offer holistic learning. We welcome the National Curriculum Framework for the Foundational Stage (NCF-FS) and assure that our products would empower teachers and educators to implement the objectives of NEP2020 while incorporating 21st century skills of communication, critical thinking, creativity and collaboration through many of its features."
About the newly released blended solutions:
Oxford Advantage Little Champ is a blended product, available both in print and digital formats.  It follows theme-based approach to help children achieve foundational literacy and numeracy and build general awareness about their surroundings.  For beginners, and levels 1 and 2, Little Champ uses age-appropriate text and illustrations for visual appeal, audio-visuals and storytelling to introduce letters in a fun way, number rhymes for numeral recognition, augment-reality enabled colouring sheets, visual arts and more. Following NCF's five steps learning process Panchaadi, OUP's Little Champ is mapped to the five domains of physical development, socio-emotional and ethical development, cognitive development, language and literacy development.
The interactive training series My Learning Train introduces teachers to Kinolearn and Kinophonics activity-based methodologies developed in India by the author Sonia Relia.  Using easily accessible resources across different regions, this series brings treasure bogies of activities, resource books, workbooks, stories, rhymes, folk tools, rhythms and music, art, games, templates, extended story banks with bilingual stories, flashcards, boardgames, worksheets, finger puppets, posters and much more that help children to comprehend and develop skills across all learning domains and learning styles. It focuses on inherent skill development and learning-by-doing and uses activities to introduce concepts and reinforce learning.
OUP also recently revised its bestselling Mathematics series

–

New Enjoying Mathematics to cover all five levels of the Foundational Stage (3 years of pre-primary, along with grades 1 and 2). The series covers all maths-specific competencies listed in the NCF for the foundational stage.  The series author Aashalata Badami deploys ELPS method (E-experience with concrete objects, L-language, P-picture, S-symbol) for concept-building and incorporates an activity-oriented approach, which aims to remove maths phobia from the minds of young learners. The series emphasises on the cognitive, creative, and physical development of children, using a variety of tools to connect ideas with their immediate world and interests.
The National Curriculum Framework for Foundational Stage (NCF-FS), released in October 2022 marks a paradigm shift in our understanding of education.  It sets clear guidelines towards play and activity-based learning rooted in Indian ethos. NCF-FS recommends a seamless developmental continuum for children between the age groups of 3-8 covering early childhood care and education for the first three years and classes 1 and 2, with teachers as torchbearers of this change.
***
About Oxford University Press
Oxford University Press (OUP) is a department of the University of Oxford. It further affirms the University's objective of excellence in research, scholarship, and education by publishing worldwide. OUP is the world's largest university press with the widest global presence. It publishes in many countries, in more than 40 languages, and in a variety of formats – print and digital. OUP products cover an extremely broad academic and educational spectrum, and it aims to make content available to users in a format that suits them best.
OUP celebrates 110 years of its presence in India. Branching out from publishing – OUP India has emerged as an integrated education services provider.  OUP products cover an extremely broad academic and educational spectrum; publishing for all audiences – from pre-school to secondary level schoolchildren; students to academics; general readers to researchers; individuals to institutions.
Learn more about OUP at www.india.oup.com