Poverty didn't stop her from winning Gold at the World Street Games
16-year-old R. Hepzibah from Chennai represented India at the World Street Games at Brazil and won 3 medals including a Gold. What's different about this tale is that Hepzibah is the daughter of a flower seller from Chennai.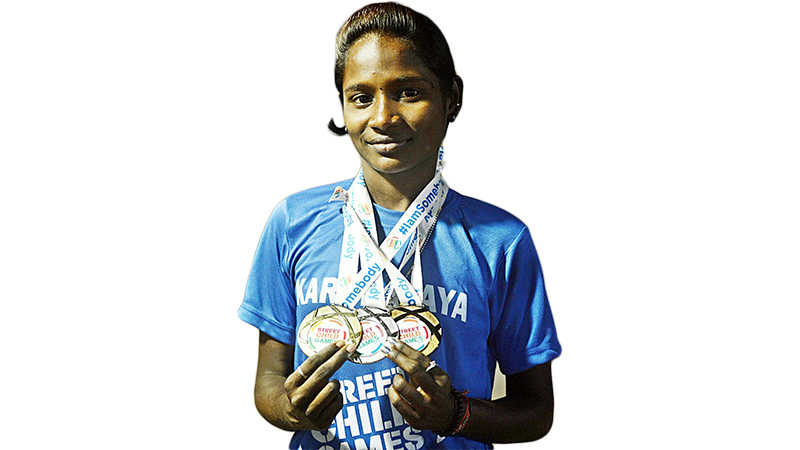 When you have a driving passion for something in life then nothing matters, money, status, education, upbringing absolutely nothing. In fact, the universe conspires and creates opportunities for you to follow your passion. 16-year-old R. Hepzibah has just proved this by winning 3 medals at the World Street Child Games held a week ago.
Hepzibah, daughter of Arrayi — a flower-seller of Chennai's Link Road has just returned from Brazil, where she represented India in the World Street Child Games. She has bagged three medals in the competition, including 1 gold and all in the field of athletics.
Hepzibah's journey is a source of inspiration for many more children now. Hepzibah lost her father when she was just 3 and since then her mother is the sole breadwinner of the family that includes 4 daughters.
Hepzibah realised her passion and prowess in athletics when she was in standard VI. Since then she has been participating in many local and district-level competitions. Noticing her talent, Karunalaya, an NGO for street children in Tondiarpet approached her to give her an opportunity of her lifetime to participate in the World Street Child Games. The NGO funded her for her entire trip.
Hepzibah has the potential to be an inspiring persona for all the future athletes and children who are striving for big goals in life. Despite having little means, she was pursuing her passion at whatever level was possible for her. This itself is the biggest learning anybody can take away from her story. For the time being it's time to rejoice as this feisty girl has place India on the map of Street Child Games.
Archana Surana to represent India at the CUMULUS Global Association
Archana Surana, Founder & Director of the ARCH College of Design & Business, has been elected to the 8th CUMULUS Executive Board (2022-2025).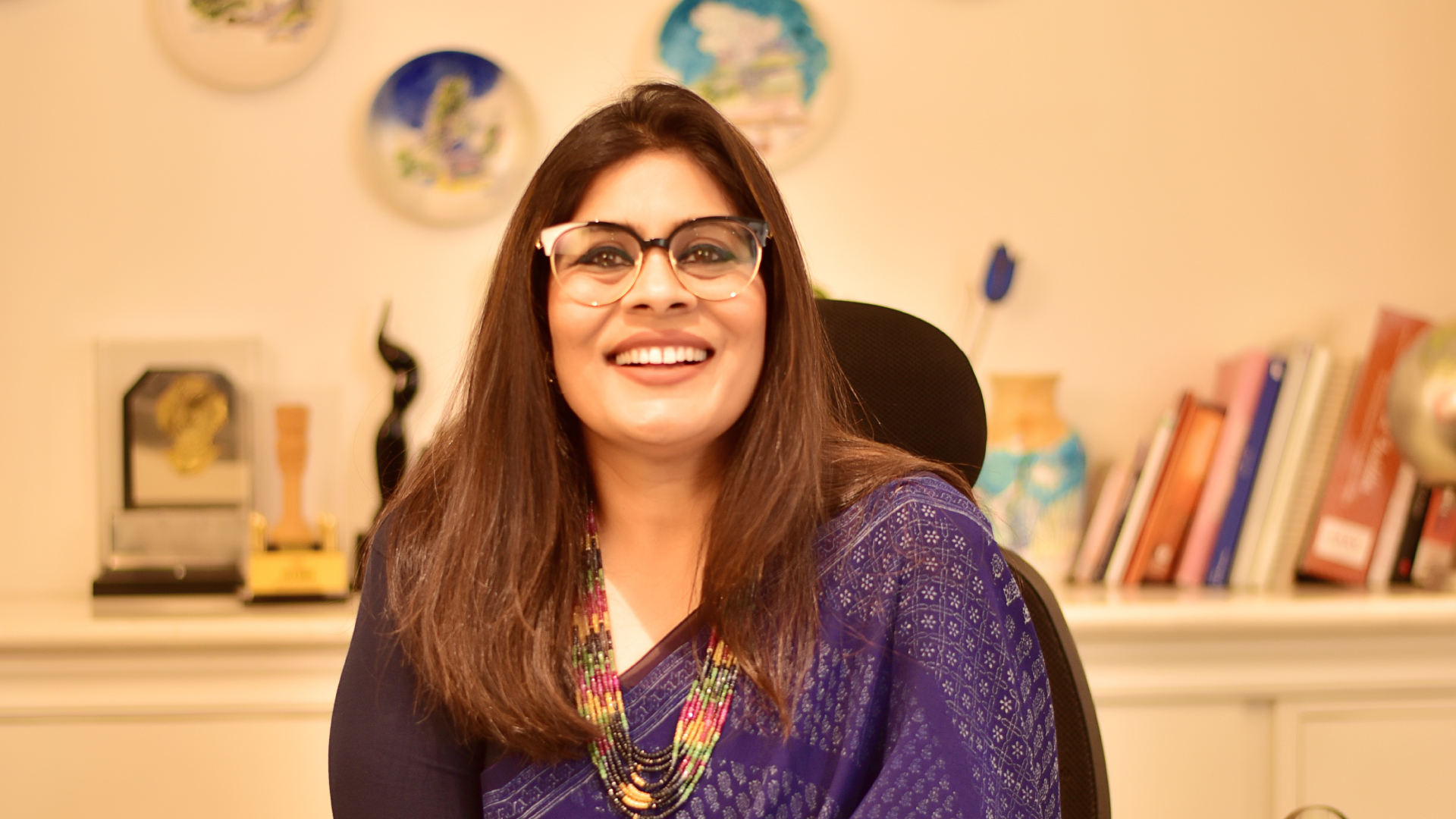 Archana Surana, Founder & Director of the ARCH College of Design & Business, has been elected to the 8th CUMULUS Executive Board (2022-2025).
CUMULUS is the leading global association of Art, Design Education & Research. It represents a dynamic ecosystem with 350+ member institutions in 60+ countries.
She said, "I was nominated for candidacy to the Board by the Presidential Candidate Lorenzo Imbesi, a Full Professor from the Sapienza University of Rome, Italy. 356 universities from 66 countries voted & today I am part of the 11 diverse members of the Executive Board, led by Prof. Lorenzo Imbesi." She represents India among the 11 countries on the Board.
Regarding the opportunities her representation would bring to Design Education in the country she said that through this dynamic forum and platform for knowledge exchange and best practices she would be able to bring in committed advocacy for the positive role of designers and creators.
"I am an ardent advocate of the essential and positive role that designers and the Creative Industries can play towards helping shape a sensitive, empathetic, and better world. I would be initiating cooperation and collaboration from industry bodies and fellow higher education institutions of design, architecture, and engineering from India towards this purpose and further strengthen the 'Women in Design' initiative of Cumulus, alongside building a mentorship model within the CUMULUS network."
About Archana:
A Woman Entrepreneur & Educationist for the past 27 years in the modern fledgling state of Rajasthan in India she has succeeded in firmly establishing and strengthening the perceptions and awareness of Design and Design Education in the country.
She has worked closely with the community via social projects, design intervention projects, and mentorship programs, and has contributed to the larger mandate of design & creative entrepreneurship on many levels through industry collaboration and as a member of the National Committee on Design India (2021-22) of the Confederation of Indian Industry (CII).
Also, being a US State Department and Rotary Foundation Alumnus, a Vital Voices Lead Fellow, and a Fortune and Global Ambassadors Program Mentee, she is supporting and mentoring women from all walks of professional life through the Women's Mentors Forum founded by her.