Powered By Innovation, Education Prevails!
Using twenty-first-century pedagogy and innovative teaching methods and technology made it possible to safeguard the academic interests of learners by making education accessible in spite of all the challenges posed by the pandemic.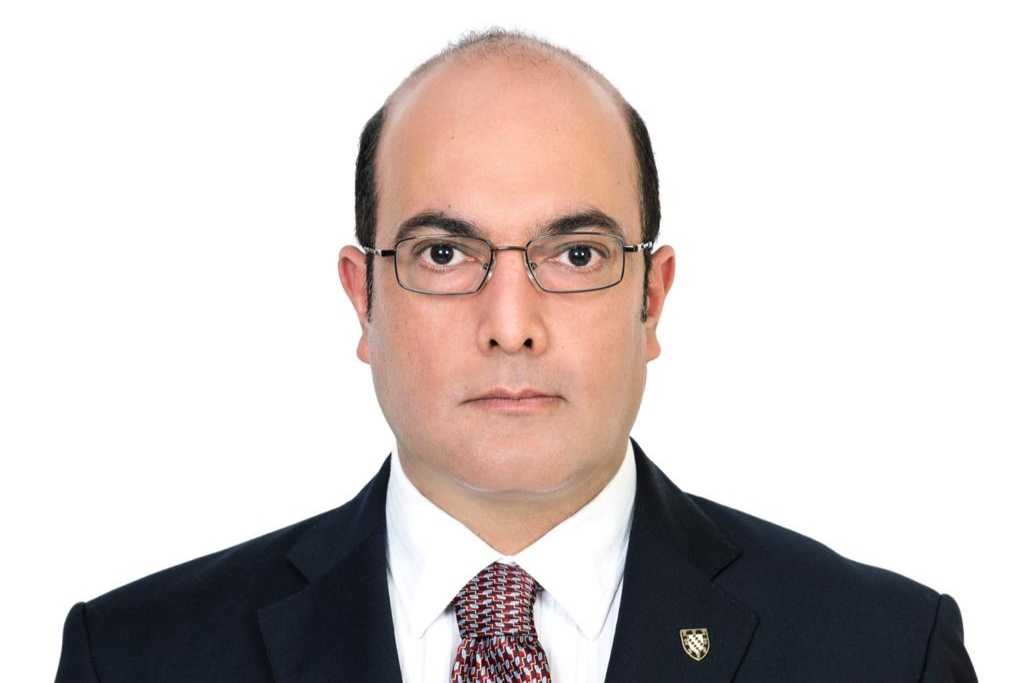 Innovation is the lifeblood of education! Using twenty-first-century pedagogy and innovative teaching methods and technology made it possible to safeguard the academic interests of learners by making education accessible in spite of all the challenges posed by the pandemic.
Through innovative use of educational technology, the students' interest was safeguarded by the adoption of hybrid learning in the Lawrence School, Sanawar. Today, there are a majority of students who have returned physically to the Campus however a certain number are still at their homes. It is therefore through physical as well as bespoke hybrid online interactions that the School ensures that no child is left behind, wherever they may be physically! Through technology, for those who are still at their homes and were not able to attend School physically a facilitated virtual real-time interaction has replaced much of the physical communication between students and instructors that was the norm pre-Covid. What this enables the School to do is to gainfully engage the remote students actively in online lectures and activities; and assimilate them into a living, breathing class by incorporating interactive technology and virtual components.
Truly, change is the only constant! And, when the entire world is going through myriad changes for better and for worse, how can School Education be left untouched? Indeed, that is exactly where school innovation and an agile pedagogy come into play. And, on which side of the conundrum one finds oneself on, in a period of global churning and challenge, will depend very much on the use of innovative methods of teaching and learning at School.
The Lawrence School, Sanawar was witness to a wondrous phenomenon in which even after there were no students in the School buildings, learning never stopped because the School, through its dedicated and hardworking teachers and using cutting edge technology brought the syllabus and the curriculum home to the students. It began with assignments, went on to PowerPoint presentations followed by asynchronous teaching, and then, finally graduated to synchronous teaching via a brilliant remote learning program.
This was a year unlike any in the history of the 173-year-old The Lawrence School, Sanawar. Sanawar is a home away from home for all the children who are away from their parents and families for eight months a year. Consequently, the teachers and the pastoral care staff play a very significant role in the life of the children. The teachers and staff members are in loco parentis during the eight months that the children stay away from their homes. It is the teachers and the pastoral staff who provide moral support, care, sustenance even, and keep the children grounded and happy. Teachers at The Lawrence School, Sanawar do much more than merely teach. They serve as mentors, parents, friends, philosophers, and guides to the students. It is this very fact that is precisely the reason that leads to strong lifelong bonds between the students and the teachers who take on the persona of gurus for the children. It certainly was a very strong possibility that the teachers too, evacuated the campus once the children had left for their homes. So, did they do so?
No! During the ongoing COVID 19 pandemic, the teachers chose to stay back in the School and elected not to go back to their homes in faraway states including Madhya Pradesh, Delhi, and West Bengal. They took online classes while residing in their official service accommodation because of the care and the affection they had for their students.
When the children left on 18 March 2020, it was logical, natural and only to be expected that the teaching staff and the pastoral staff would logically leave the campus, once the children had been safely handed over to their parents. Instead, they chose to stay and attend professional development seminars so that they could ensure that they were equipped and competent to take online classes. Amongst the challenges we jointly faced during the implementation of these methods was the need to change mindsets, upgrade skill sets, and invest in increasing bandwidth as well as software and hardware. Almost overnight, teachers who had been teaching in the classroom, some for more than 30 years, changed gears; unlearned and learned new ways to deliver the curriculum, and then re-learned so that they were competent and able to take online classes.
The School was witness to a wondrous phenomenon in which even after there were no students in the School buildings, learning never stopped because the School Team inspired by the School motto Never Give In carried on and bashed on regardless until they and their wards were through! Of course, screen fatigue did set in but that was offset by the sheer joy that the pupils took in their online extra-curricular activities. The pros and cons of using technology for learning are well documented; the success of this innovation in learning was largely due to inculcating digital citizenship in all our stakeholders so that this had a positive impact on the community. And fine-tuning the programme in line with the feedback received from the stakeholders.
FVLP– Facilitated Virtual Learning Programme:
This was an innovative step in the face of the unprecedented global pandemic taken by The Lawrence School, Sanawar.
The School team was most determined that the education of the students not be impaired as a result of the Covid-19 pandemic.
The School team took on the challenge and decided to deploy the Facilitated Virtual Learning Programme for the students virtually using cutting edge digital technology.
With the first ever online classes at Sanawar, the FVLP was launched on the 6th of April, 2020.
This deployment of innovative teaching methods via the FVLP had a very deep and extremely positive impact at our School.
Feedback from the Parents: 94% expressed a positive response to the FVLP.
Feedback from the students: 91% expressed a positive response to the FVLP.
Feedback from the parents: 94% expressed a positive response to the FVLP.
On the 8th of July, 2020, Phase II of the Facilitated Virtual Learning Programme re-commenced after the summer vacation.
Under the wise guidance of our Chairperson Mrs. Anita Karwal, the School integrated the Alternative Academic Calendar published by the NCERT for teaching–learning purposes into the FVLP. There were a veritable plethora of benefits of using this innovative remote learning programme at our School. Student learning was safeguarded as was their well-being, fitness, and self-enhancement pursuits. Not only did the School ensure that the academic side was looked after but also made provision for extracurricular activities including Hobbies and Sports. This ensured that even in the online education made available to students, the all-around education i.e. a hallmark of the School was not neglected.
The School also made available Counseling, Health, well-being, Debating, Collaboration with the UNODC on the Sustainable Development Goals, Model United Nations, Personality Development, Career counseling, and online programs including webinars to the students.
Some of the online events conducted were:
1. Webinars on Emotional Wellbeing.
2. Webinar on Know Your Headmaster.
3. Webinar on the Everest Expedition – 2013.
4. Webinar on presentation on The Lawrence School, Sanawar girls' expedition to Mt. Kilimanjaro – 2019.
5. Webinar on Fall Semester 2020 in US and Canadian Universities: Panel Discussion.
6. Online Zine making Workshop.
7. Virtual Art Workshop.
8. Virtual Inter House Sr English Debate
9. 3rd Edition of SNAMUN 20.
10. Senior English Declamation
11. Hindi Poetry Recitation – Prep School
12. Virtual Yoga Workshop.
13. Hindi Sahitya Samaroh
14. Cyber Security Workshop
15. Webinar on series "Imagine & Inspire" with the Mentor Dr. Niti Pall.
16. Webinar on series "Imagine & Inspire" with Mr. Parikshit Sahni.
17. Webinar on series "Imagine & Inspire" with Mr. Varun Sharma.
18. Webinar on 'Contribution of Indian Soldiers in World War-I with H.E. Ambassador Navtej S. Sarna.
19. The Sanawar Literature Festival.
20. The Collaboration between our students and the UNODC on the SDG's.
The Lawrence School, Sanawar has weathered many a storm and endured against all odds since it was founded in 1847. It is this Never Give In credo that is the reason behind this great educational institution's success. Many valuable lessons were learned from the trials and tribulations of the Covid 19 pandemic.
The efficacy of Sanawar is evidenced by the fact that it is the proud alma mater of many eminent men and women who have made their mark all over the world. And yes, it is definitely this very positivity, powered by a growth mindset and innovation that is the lifeblood of an institution that is ready to march towards its bicentenary!
About the author:
Himmat S. Dhillon is the Headmaster of The Lawrence School, Sanawar. He was previously Principal & CEO of GEMS Our Own English High School, Fujairah since 2014. Prior to this, he was Principal of The Gandhi School, Jakarta, Indonesia from 2008 to 2013. An alumnus of The Lawrence School, Sanawar, he was formerly Head of the Department of English at The Doon School, Dehradun.
Mr. Dhillon is equally passionate about literature, travel, exploring culture, writing, nature, and swimming.
11 Free Mental Health Courses for Teachers
These free online courses on mental health will help teachers continue their development and improve the lives of their students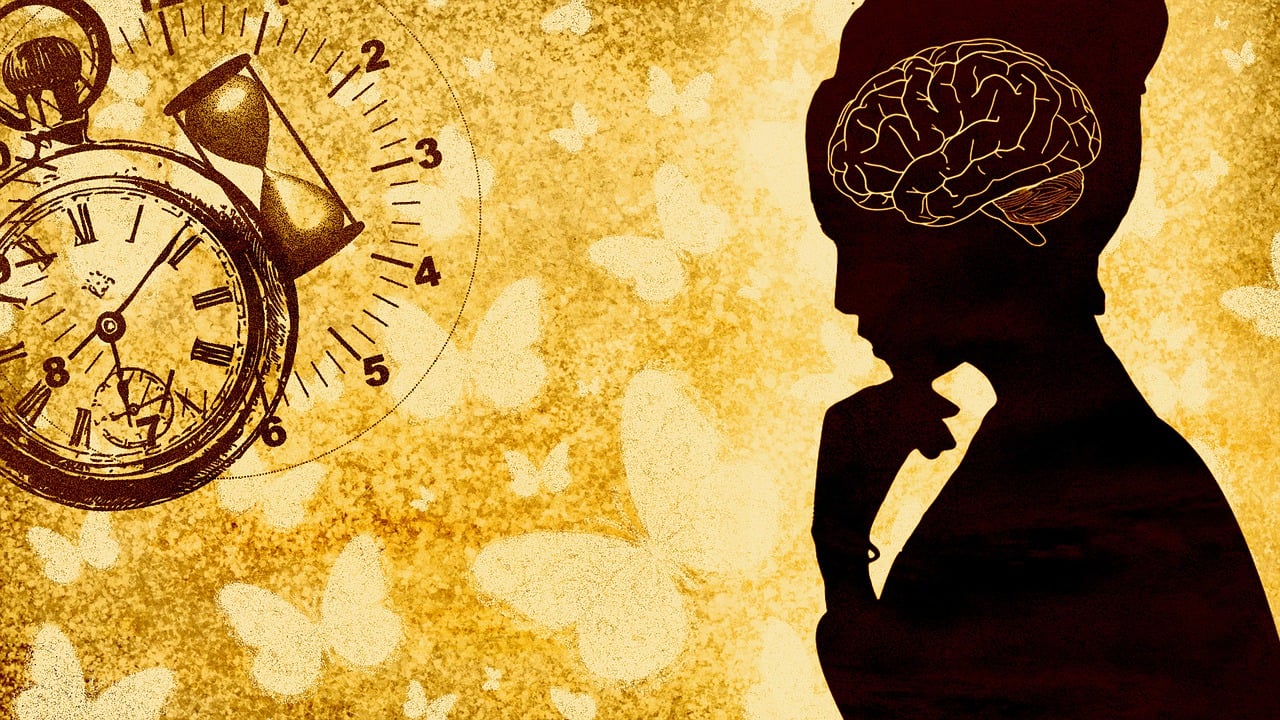 This article is a compilation of free mental health courses that seek to inspire teachers on handling mental health issues and provide mental health education and become better counsellors. 
What is mental health?
Mental health refers to people's cognitive, behavioral, and emotional well-being. It can be defined as a state of well-being in which an individual recognizes his or her abilities, can cope with everyday stresses, work productively, and contribute to their community.
"You don't have to be positive all the time. It's perfectly okay to feel sad, angry, annoyed, frustrated, scared, and anxious. Having feelings doesn't make you a negative person. It makes you human."

Lori Deschene
This article covers free online mental health courses. Some of these are available with free certification whereas a few allow you to learn for free, and charge a fee for the certificate.
Be There Certificate
The Be There Certificate is a free, self-paced learning experience designed to increase mental health literacy and provide the learner with the knowledge, skills, and confidence needed to safely support anyone who may be struggling with their mental health.
The Be There Certificate is offered by Jack.org, a Canadian youth mental health charity, in partnership with the Born This Way Foundation.
You can download a PDF of your certificate after completing all six modules of the free Be There Certificate online course.
Introduction to adolescent mental health
This course aims to raise awareness of mental health and a range of adolescent mental health problems. It has been designed with the latest research evidence in mind. It aims to provide you with the tools to explore different approaches which will help you reflect on the different ways that you can identify a young person who is struggling and consider how they can access support.
You will get a free Open University digital badge for completing the course and passing the quizzes! The badge can be displayed, shared, and downloaded as a marker of your achievement. 
Managing Happiness
What is happiness? What makes you happy?' Can you get happier through study and effort?
This, Harvard University designed course, answers these questions and shows you how you can use the answers to build a happier life. It introduces you to the modern science of human well-being and shows you how to practice it.
While the course is free to attend, you can get a verified certificate for $149 (on edX).
"Over the course of the past decade, there's been increased willingness to recognize mental health as an essential part of one's well-being."

Nicole Spector
Mental Health Training for Teachers
This free online training course will help you identify mental health issues in adults and children in a school setting.
This course trains you to recognize mental health problems in colleagues or students in a school setting. When you recognize mental health signs or symptoms, you can offer help or refer them to professionals. This course discusses the complexity of mental health and equips you with the skills to support others to manage their mental health effectively.
A digital certificate is available on successful course completion for €21.00.
Making sense of mental health problems
In this free course, Making sense of mental health problems, you will learn about how key perspectives in the field have made sense of mental health problems. By directly relating key perspectives to a case study, you will reflect on how the medical perspective, psychological perspective, and social need perspective come to make sense of mental ill-health.
A free statement of participation is issued on completion of this course.
The Science of Well-Being
This course by Yale will engage you in a series of challenges designed to increase your own happiness and build more productive habits. 
As preparation for these tasks, the instructor reveals misconceptions about happiness, annoying features of the mind that lead us to think the way we do, and the research that can help us change. 
Enrollment in this course is free, however, certification is available on a paid basis.
Supporting children's mental health and wellbeing
After studying this course, you should be able to:
understand the influences on mental health in young children aged 0–5

identify the factors that contribute to good mental health in children

explore national and global influences on children's mental health

develop knowledge about strategies and interventions to improve mental health in children

examine how adults and society can support children's mental health and well-being.
Enrolling in this course will give you the opportunity to earn an Open University digital badge. Badges are not accredited by The Open University.
"Things not to say to someone with mental illness: Ignore it. Forget about it. Fight it. You are better than this. You are overthinking."

Nitya Prakash
Suicide Prevention
This course explores the science of suicide research, prevention, and intervention.  
Topics will include terminology, epidemiology, historical and contemporary theories of suicide, modern approaches to suicide research, empirically supported approaches to prevention and intervention, and the lived experiences of those with suicidal thoughts and attempts.
Enrollment in this course is free, however, certification is available on a paid basis.
Teach Mental Health Literacy
In this course, educators will learn how to apply this classroom-ready, web-based, modular mental health curriculum resource as well as develop their own mental health literacy. 
Educators can then use this resource to successfully address mental health-related curriculum outcomes designed to be delivered by teachers to students aged 12 to 19.
Participation in this online course is free. An optional certificate of completion is available for $50 (Please select this option when you register as it cannot be selected once you finish the course).
Talk to Me: Improving mental health and suicide prevention in young adults
This course will help you learn strategies to improve the mental health of young people in your life, recognise concerning behaviours, and feel better prepared to have conversations about mental health.
Key topics in this MOOC include understanding contributing factors to poor mental health, how to talk about addressing poor mental health, and strategies to increase mental fitness.
Enrollment in this course is free, however, certification is available on a paid basis.
Mental Health and Nutrition
Interested in the fascinating interrelation between food and brain health?
This course is for you! This course is based on world-leading research into the links between nutrition and mental well-being. The course will cover evidence supporting the premise that eating better, and taking additional nutrients when appropriate, can improve mental health for many people.
Enrollment in this course is free, however, certification is available on a paid basis.