Read How This Teacher Turned Students' Assignments Into Delicious Cookies
Her class designed cookies for creative writing lessons and then she made real cookies out of those designs!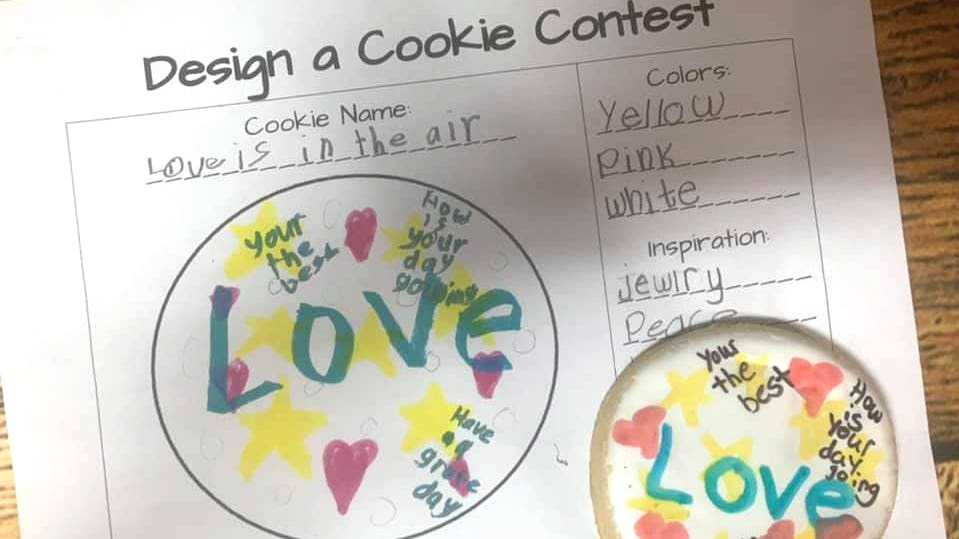 Emily Theriot is a dedicated teacher to some creative second graders at the Episcopal School of Acadiana in Lafayette, Louisiana. Recently, in an attempt to teach them creative writing, she came up with a cookie-decorating competition. The catch was – these children need not only design their cookies but to win, they must also give it a name and share the detail behind their inspiration.
For another delicious twist, Ms. Theriot decided to contact a local bakery 'Cookie Mama' in Youngsville to bring the designs to life. Even though the original plan was to make only the two winning designs into actual cookies, the baker, as well as the teacher, ultimately decided to surprise all the 19 kids with edible cookies featuring their drawings!
"Food is always a language that speaks to children. We try to do a variety of writing topics for second grade, persuasive writing is usually pretty tough for them. They think 'please' is enough to make it persuasive," Ms. Theriot said.
According to the baker, these children possess real talent as he claimed that it was not easy to copy their designs on the real cookies he made.
Ms. Theriot told USNews, "We really try to make sure students have meaningful experiences so that the next time they go to write persuasively they'll remember this."
Apart from the lesson, she was glad that the children learned about patience while waiting for the baker; losing with grace and being excited for their friends who won."
Educators who transform any academic lesson into one that teaches about life are the real backbone of the teaching community.
This Young Woman From A Tribal Village Is Teaching The Children While Schools Are Closed
The only graduate of a Tamil Nadu village has volunteered to teach the children of the village while the pandemic persists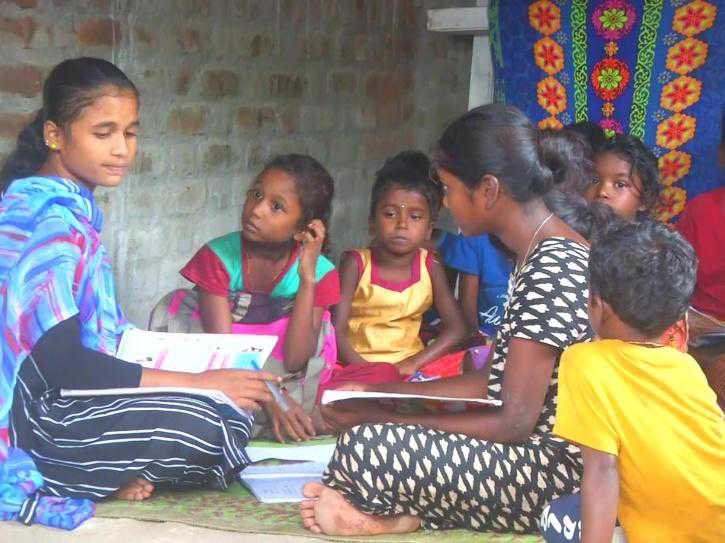 Where the digital network failed these tribal children in the southern part of India, their own stood to support them. Sandhya volunteers in teaching the kids of her village, Chinnampathy in Tamil Nadu. She is a graduate of B.Com, she is the only person from her village to have graduated college. Sandhya told India Today, "If it rains, we can't go to school. We only have one bus to our village and so after a certain age, people drop out of school."
Having gone through struggles herself, Sandhya knows how important a teacher and school is for growing children. So she volunteered to teach the children by herself, so they don't lag behind due to school closure. Sandhya said "When I was a child, I had no one to help me study. These children here have me to help them study."
One must ask the children from a remote rural or economically backward area, how it feels to not have the proper learning opportunities. The pandemic took more than the ability to roam about freely, it snatched away the ability to go to school for children on a global level. While it is easier for families with better income to support their child's online learning, most rural and financially challenged families are struggling.
The Indian government did start many projects for such students, but even learning via a television channel or free online course needs some basic gadgets and network connection. Many remote villages, like the tribal village, Chinnampathy, can not find enough network strength to have their children sit in front of a television and learn via the education channels.
On being asked how her classes are enduring she said, "The children come and ask me very freely all their doubt and they are not afraid of me. I see these children learning well and answering all the questions when I ask them."
Youth like Sandhya, who appreciate and signifies the work educators do and want to help the cause, are the future of the education sector!