Reopening schools cannot wait: joint statement by UNICEF and UNESCO
Statement by UNICEF Executive Director Henrietta Fore and UNESCO Director-General Audrey Azoulay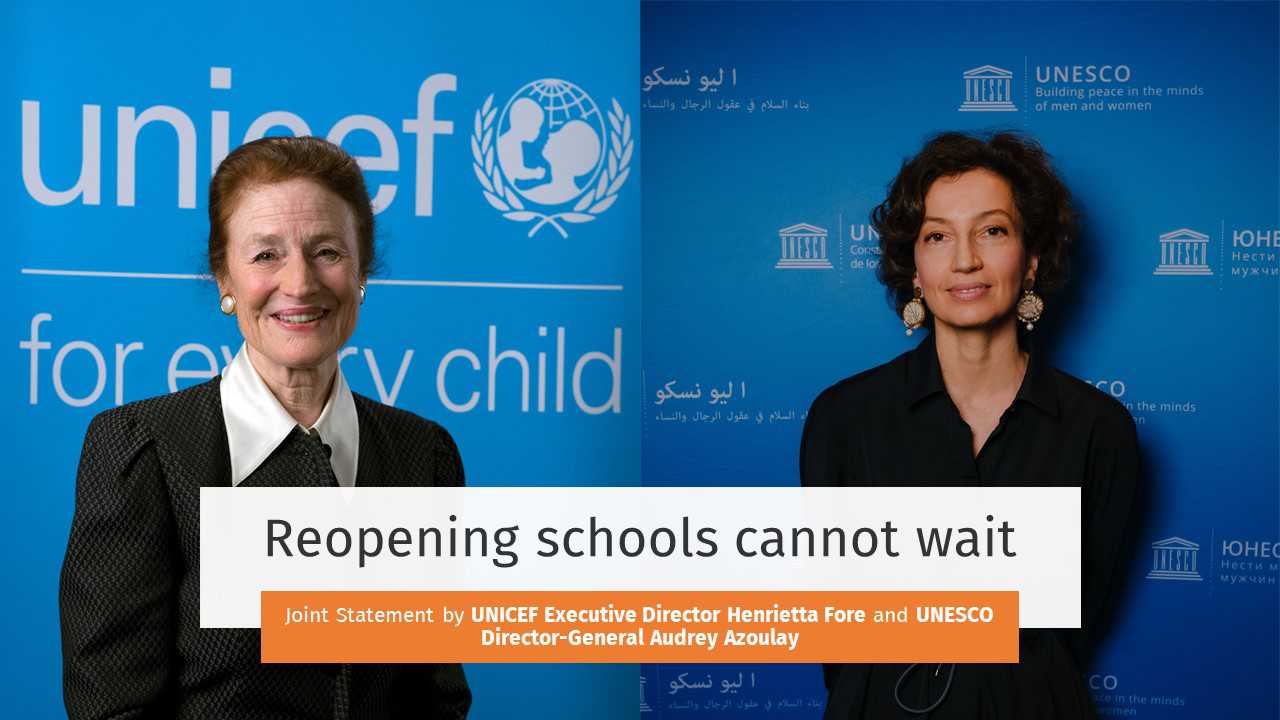 Statement by UNICEF Executive Director Henrietta Fore and UNESCO Director-General Audrey Azoulay
It's been 18 months since the COVID-19 outbreak started and education for millions of children is still disrupted. As of today, primary and secondary schools are shuttered in 19 countries, affecting over 156 million students.
This should not go on. Schools should be the last to close and the first to reopen.
In their efforts to limit transmission, governments have too often shut down schools and kept them closed for prolonged periods, even when the epidemiological situation didn't warrant it. These actions were frequently taken as a first recourse rather than the last measure. In many cases, schools were closed while bars and restaurants remained open.
The losses that children and young people will incur from not being in school may never be recouped. From learning loss, mental distress, exposure to violence and abuse, to missed school-based meals and vaccinations or reduced development of social skills, the consequences for children will be felt in their academic achievement and societal engagement as well as physical and mental health. The most affected are often children in low-resource settings who do not have access to remote learning tools and the youngest children who are at key developmental stages.
The losses for parents and caretakers are equally heavy. Keeping children at home is forcing parents around the world to leave their jobs, especially in countries with no or limited family leave policies.
That's why reopening schools for in-person learning cannot wait.
It cannot wait for cases to go to zero. There is clear evidence that primary and secondary schools are not among the main drivers of transmission. Meanwhile, the risk of COVID-19 transmission in schools is manageable with appropriate mitigation strategies in most settings. The decision to open or close schools should be based on risk analysis and the epidemiological considerations in the communities where they are situated.
Reopening schools cannot wait for all teachers and students to be vaccinated. With the global vaccine shortages plaguing low and middle-income countries, vaccinating frontline workers and those most at risk of severe illness and death will remain a priority. All schools should provide in-person learning as soon as possible, without barriers to access, including not mandating vaccination prior to school entry.
Ahead of the Global Education Meeting on July 13, we urge decision-makers and governments to prioritize the safe reopening of schools to avoid a generational catastrophe.
Closing schools mortgages our future for unclear benefits to our present. We must prioritize better. We can reopen schools safely, and we must."
Photo of Ms. Henrietta Fore courtesy & © UNICEF/UN0154449/Nesbitt
Photo of Ms. Audrey Azoulay courtesy & © UNESCO New Delhi Cluster Office
India retains 40th rank in the Global Innovation Index 2023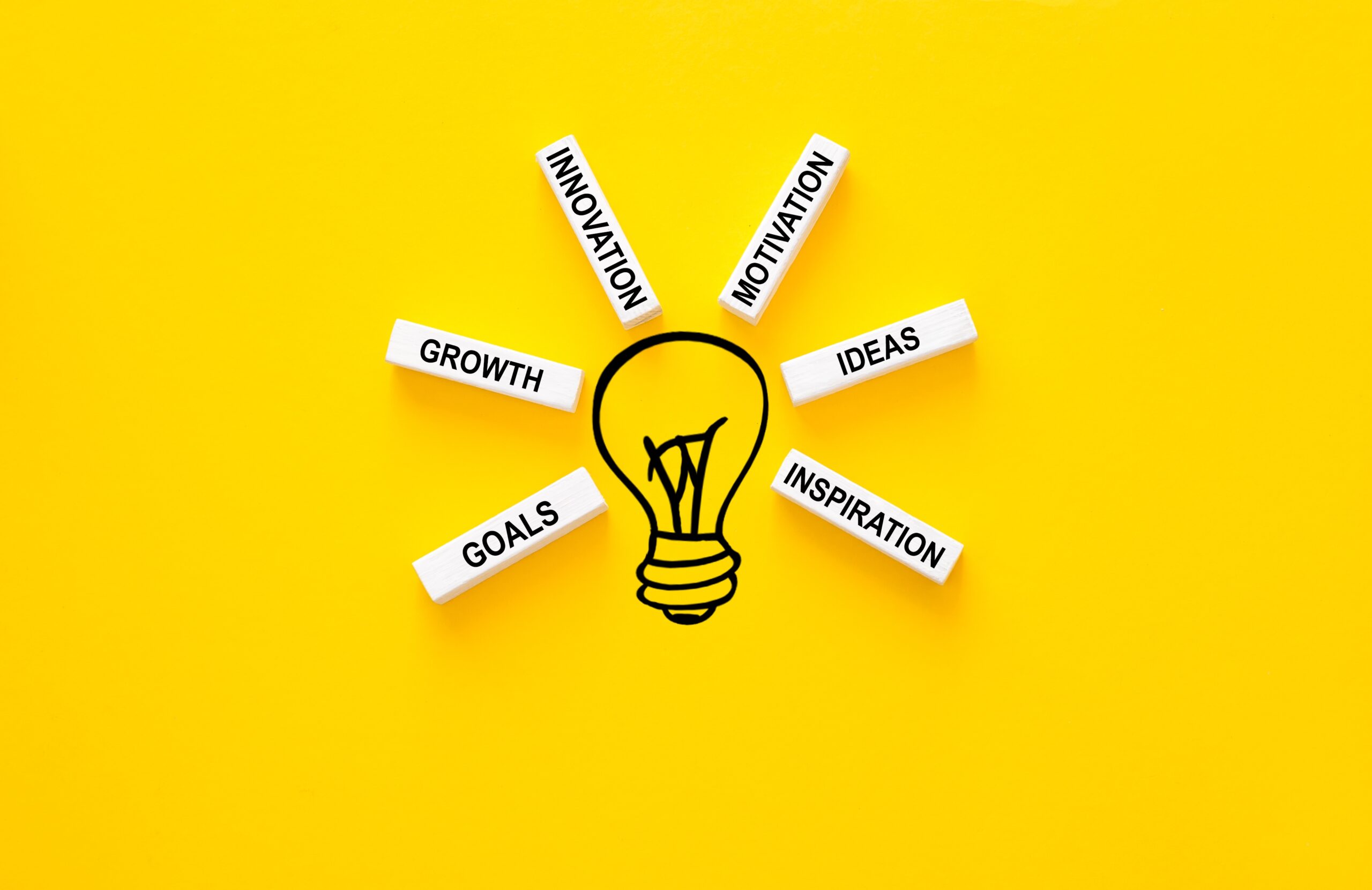 India retains 40th rank out of 132 economies in the Global Innovation Index 2023 rankings published by the World Intellectual Property Organization. India has been on a rising trajectory, over the past several years in the Global Innovation Index (GII), from a rank of 81 in 2015 to 40 in 2023. Innovation has been at the forefront of our battle against the unprecedented crisis created by the pandemic and will be pivotal in driving the country's resilience, as enshrined in the Prime Minister's clarion call on Atma Nirbhar Bharat.
The consistent improvement in the GII ranking is owing to the immense knowledge capital, the vibrant start-up ecosystem, and the amazing work done by the public and private research organizations. All Departments of the Government, including Scientific Departments such as the Department of Science and Technology; the Department of Biotechnology; the Department of Space; and the Department of Atomic Energy and also departments such as Ministry of Electronics and IT, Department of Telecommunications, Department of Agricultural Research & Education and the Department of Health Research have played a pivotal role in enriching the National Innovation Ecosystem. Most importantly, the Atal Innovation Mission has played a major role in expanding the Innovation ecosystem.
NITI Aayog has been working tirelessly to ensure the optimization of the national efforts for bringing policy-led innovation in different areas such as electric vehicles, biotechnology, nanotechnology, space, alternative energy sources, etc. It has also played a role in expanding the innovation eco-system in states and districts. A constant thrust in monitoring and evaluating India's position in the global rankings has been provided by the NITI Aayog, including in the GII.
The GII is a reliable tool for governments across the world to assess the innovation-led social and economic changes in their respective countries. Over the years, the GII has established itself as a policy tool for various governments and helped them to reflect upon the existing status quo.
The Confederation of Indian Industry (CII) has also been collaborating in India's journey towards an innovation-driven economy. This year, the NITI Aayog, in partnership with the CII and the World Intellectual Property Organisation (WIPO), is hosting, virtually, the India Launch of the GII 2023 on 29th September 2023.
The launch session will be graced by many senior dignitaries including Shri Suman Bery, Vice-Chairman, NITI Aayog; Dr. V.K. Saraswat, Member, NITI Aayog; Shri BVR Subrahmanyam, Chief Executive Officer, NITI Aayog; Mr. Daren Tang, Director General, WIPO; Dr. Sacha Wunsch-Vincent, Co-Editor, GII & Head, Economics and Statistics Division, WIPO; Dr. Nausad Forbes, Chairman, CII National Committee on Technology, Innovation & Research, and Co-Chairperson, Forbes Marshall; Professor Rishikesha Krishnan, Director, Indian Institute of Management, Bangalore; and Sh. Alok Nanda, Co-Chairman, CII National Committee on Technology, Innovation & Research, and CEO, GE India Technology Centre.