Schools in Northern states lead in the number of instructional days compared to rest of India
DISE data for 2014-15 has revealed that Indian states differ hugely in terms of working days of state-funded primary schools. Kerala is at the bottom of the table with an average 192 instructional days in an academic year while Jharkhand stands at the top of the table with 249 days.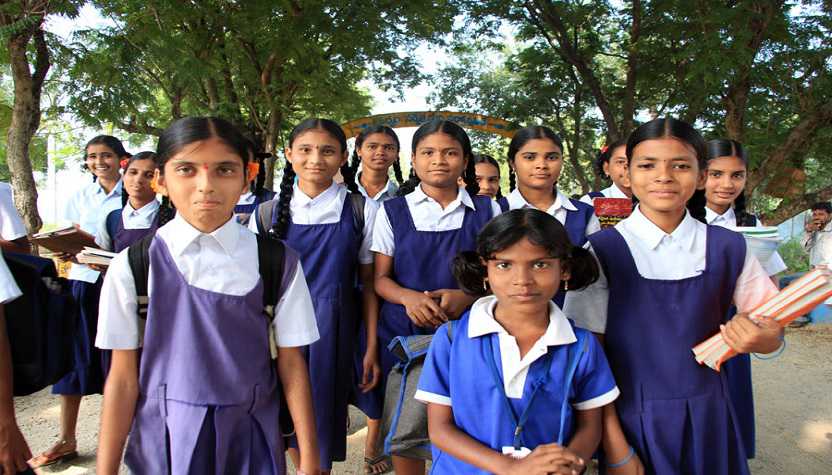 Data compiled by the District Information System for Education (DISE) for 2014-15 has revealed that in terms of working days in state-funded primary schools, Indian states display a huge disparity. Kerala is at the bottom of the table with an average 192 instructional days in an academic year while Jharkhand stands at the top of the table with 249 days.
Overall, northern states displayed a tendency to have more working days with Punjab (243), Bihar (241), Haryana (236) and Uttarakhand (234) all crossing 230 days while North Eastern states find themselves at the bottom of the table with Meghalaya (192), Nagaland (199), Mizoram (200) all hovering at 200 or lower.
These statistics indicate a varying difference in workload of government teachers across India. At the same time, these figures also reveal the difference in the effectiveness of public education system and learning outcomes in different states as researchers have linked higher workload with higher teacher absenteeism.
However, the collective average of the nation stood at 226 for primary schools which confirms to the recommended 220-230 days recommended under the national curriculum framework guidelines. The same figure for the US is 180 days and has been under criticism for a long time as experts have equated more instructional days with greater learning.
Research into the reasons for the differences in the number of days revealed that the number of working days a teacher clocks in depends on climatic conditions and different state holidays for schools. These are besides other reasons which make it compulsory for the schools to shut down for example, political pressure in Maharashtra for Ganapati holidays, natural calamities such as annual floods in Assam, weather and law and order situation in case of Kashmir and a few northeastern states.
"Actual instructional days could be less than the government figures as we don't know how much teaching takes place in the school even on those days," says Farida Lambay, the co-founder of the NGO Pratham.
An official from the Maharashtra education department admitted that even exam days and half day festival celebrations are counted as instructional days besides the period where teachers are on long leave.
Interestingly, the rationale for more instructional days applies uniformly to both, children from poorer families as well as well off. Educationists say that children from poorer background need more learning days as they already have lesser stimulation at home. The logic for well off families is over-stimulation in the form of TV, computer games etc. makes it difficult for the children to resume the flow of learning.
The rationale behind 220-230 school days is that is food for the teachers and students both. This time period gives teachers to teach in an unhurried manner and students enough time to assimilate the content. This relieves them of unnecessary stress which may otherwise lead to stress and consequently absenteeism.
Educationist Dr Arundhati Chavan from SNDT women's university, who also heads Teachers and Parents Association shares a different point of view. She feels that more instructional days don't necessarily translate into better learning outcomes. Since most government teachers are required to do non-teaching work as well, a lot of their school time may be lost.
Lambay correlates links the higher number of schooling days with absenteeism of teachers, thus translating into lost learning and lower learning outcomes for students in Jharkhand.
A recent World Bank study has quantified the cost of teacher absenteeism in rural schools to the Indian government to be approximately $1.5 billion. This figure is 60% of the entire revenue collected from the education cess used to fund the Sarva Siksha Abhiyan.
Read the original story by Kanchan Srivastava at www.dnaindia.com
Image used for representational purpose only
SHE STEM 2022 honours and celebrates women
SHE STEM 2022 encourages students to 'Unleash their imagination' as part of the Sweden India Nobel Memorial Week.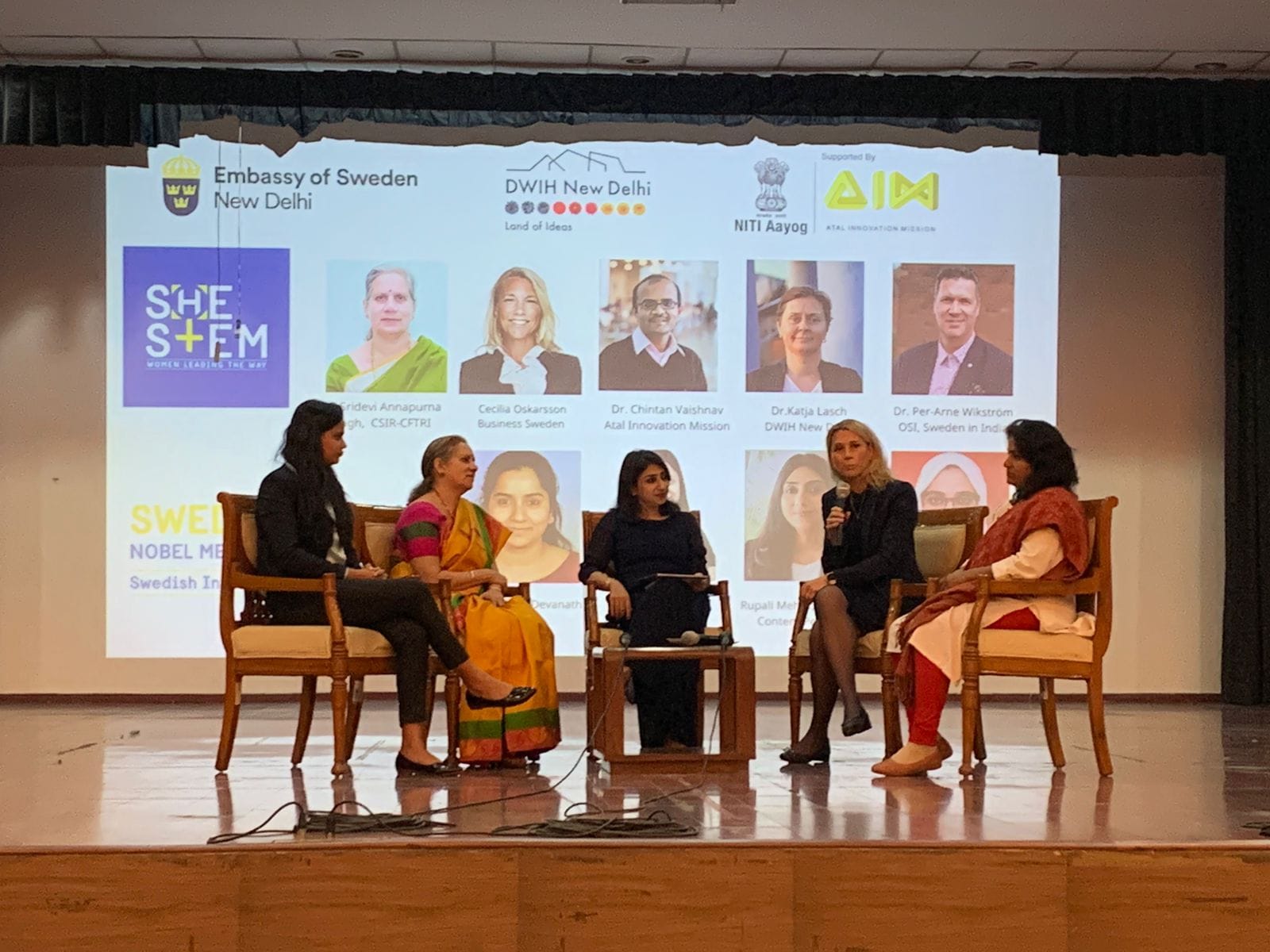 As part of the Sweden-India Nobel Memorial Week, SHE STEM, the annual event to celebrate women in the fields of science, technology, engineering, mathematics, and sustainability, was successfully held for the third year in a row.
The annual event is organized by the Sweden Embassy in India in partnership with the Atal Innovation Mission of the Government of India and the German Centre of Innovation and Research (DWIH New Delhi).
Ambassador of Sweden to India H.E. Jan Thesleff, who also addressed the students via a video message said, "We are very happy to continue the tradition of SHE STEM – it is a flagship event of the Sweden-India Nobel Memorial Week. Congratulations to all the winners of this year's SHE STEM Video challenge."
Dr. Chintan Vaishnav, Director of ATAL Innovation Mission said, "Today, the face of women's involvement in STEM is changing and the rate of participation has increased. It was in ATL Marathon 2021, that there was a spike where the women's participation was 49%. A strong STEM education will go a long way in cultivating such critical thinkers."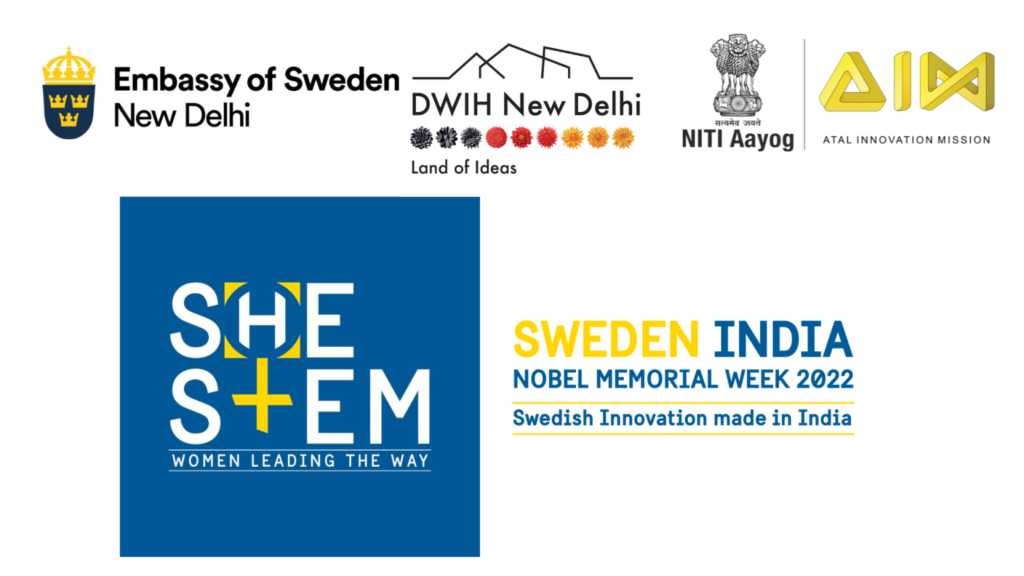 SHE STEM 2022 began with a musical performance by the students of Darbari Lal DAV Model School, New Delhi, the host school for SHE STEM 2022, followed by talks, and a panel discussion with women in the fields of STEM and business, including D. Sridevi Annapurna Singh, Director of Council of Scientific and Industrial Research – Central Food Technological Research (CSIR-CFTRI), Ministry of Science and Technology, Government. of India.
Dr. Annapurna Singh has done extensive work in the development of supplementary foods for undernourished children and in studying the impact of protein-rich food on children. She spoke to the audience about the need for women in fields of STEM to bring in their unique perspectives to problem-solving for a sustainable future.
Other participants included Cecilia Oskarsson, Trade, and Invest Commissioner of Sweden to India, who shared her thoughts on the role of diversity in triggering and enabling positive changes for girls and women, Mamta Kumari, co-founder and CEO of Prepbytes, an ed-tech company in India, and Dr. Vasudharani Devanathan, Neurobiologist and Professor of Biology at the Indian Institute of Science Education Research (IISER). Rupali Mehra, Founder of Content People AB moderated the event.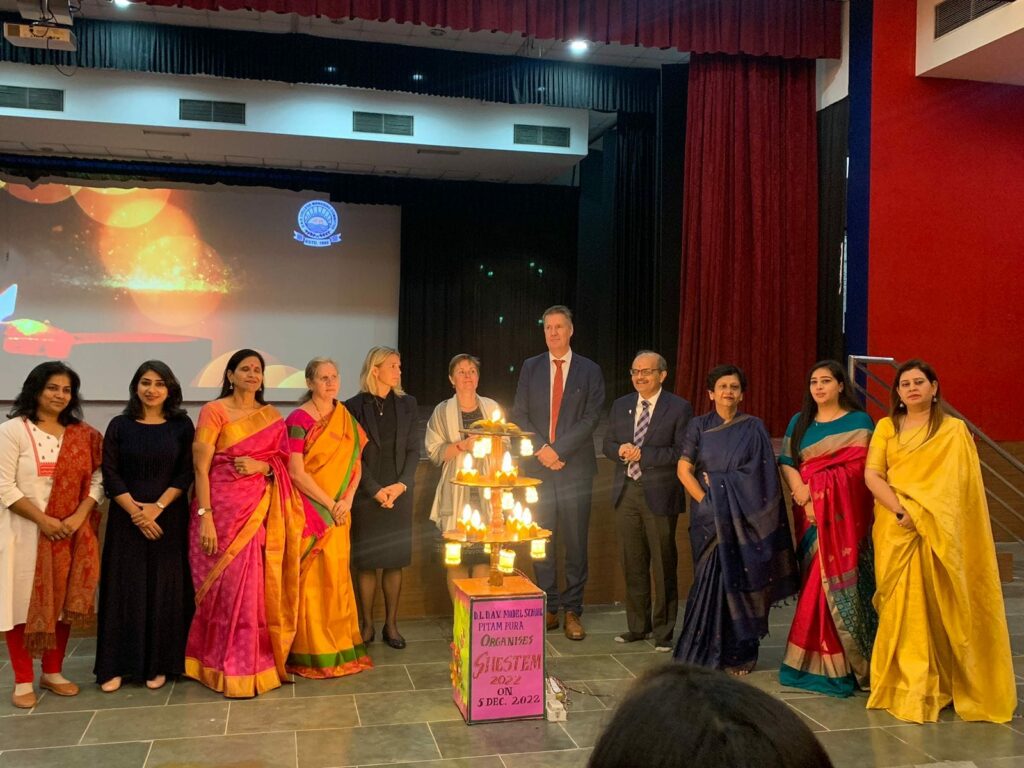 Dr. Per-Arne Wikström, Head of Office of Science & Innovation, Embassy of Sweden in New Delhi said: "When women and girls provide their talent, their knowledge, and their capabilities to science and technology on equal terms with men and boys, then we know that societies prosper and that innovation capacity actually increases. So for us, gender equality is an integrated part and an important aspect of everything that we do. We would like to thank our Indian partners for their support for this very important initiative."
"As Johann Wolfgang von Goethe said, 'who is not curious will not gain knowledge,' so keep your curiosity on, drive your knowledge forward and who knows maybe one or other idea will be implemented," said Dr. Katja Lasch, responsible for Strategy Management at the German Centre for Research and Innovation (DWIH New Delhi) and head of German Academic Exchange Service (DAAD) Regional Office in New Delhi.
Following the success of the Insta-reels Video Challenge in 2021, SHE STEM hosted the #SHESTEM2022 Video Challenge across Instagram, Youtube, Facebook, and Google Drive for students of ages 13 to 17, asking them to imagine themselves in the year 2047, and speak about an innovation of theirs that has helped in tackling climate change. The response was overwhelming with over 930 videos of which 15 were shortlisted. SHE STEM had an extensive jury round of 3 jury teams; Atal Innovation Mission Team led by Dr. Chintan Vaishnav, the Swedish Embassy team, led by Dr. Per-Arne Wikström, and the German Centre for Research and Innovation, represented by Dr. Katja Lasch.
The videos were assessed on the:
Novelty of idea
Clarity of thought and articulation
Sustainability or climate action angle
G. Nivethiga Rani who created a video on how she as a STEM Leader in 2047 had invented a robot that collected and converted biodegradable and non-biodegradable waste into electricity, won the first prize in the video challenge. The second prize was tied between T Shatananda Dhanwantari and Shreya Singh and Nistha Aswal, who participated as a team. Gaurav Hanjoora won third place.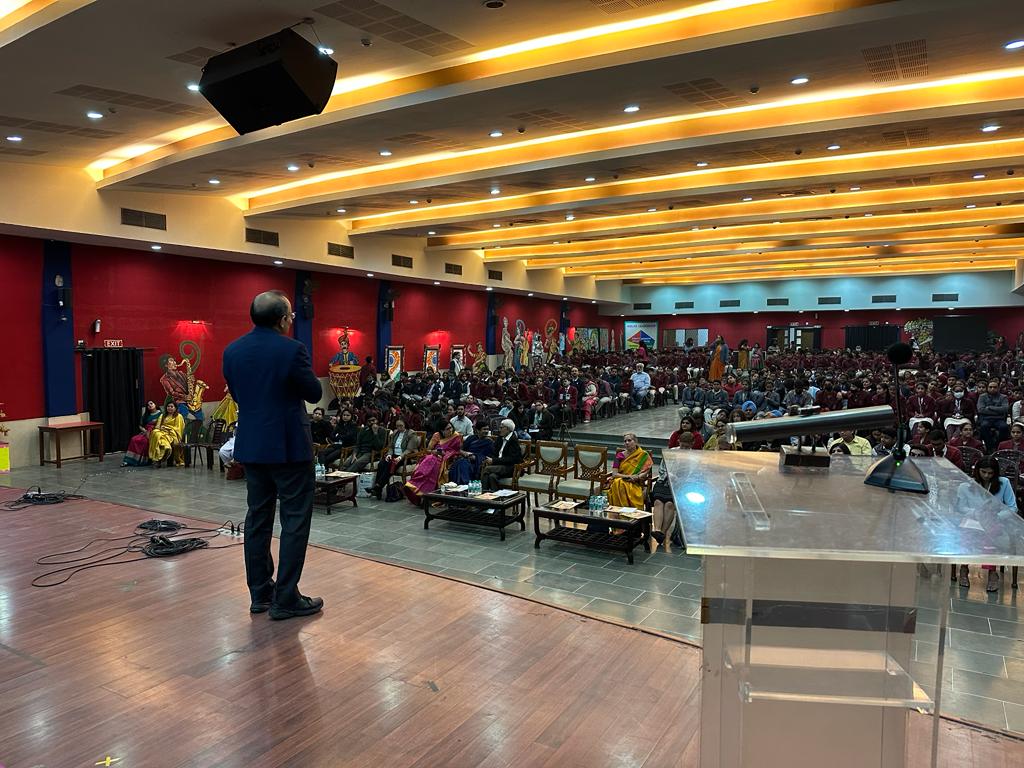 "I congratulate all the winners of the SHE STEM 2022. I have to say what caught my attention was that every single idea was addressing a fundamental constraint confronting us," said Dr. Chintan Viashnav.