A dipstick survey of the condition of Indian education sector.
A comprehensive report based on data compiled by PRS Legislative Research shows that enrolment figures for secondary schools are very low though they are high for primary level showing a high drop-out ratio. Other findings were a student teacher ratio in many states beyond the recommended 30:1.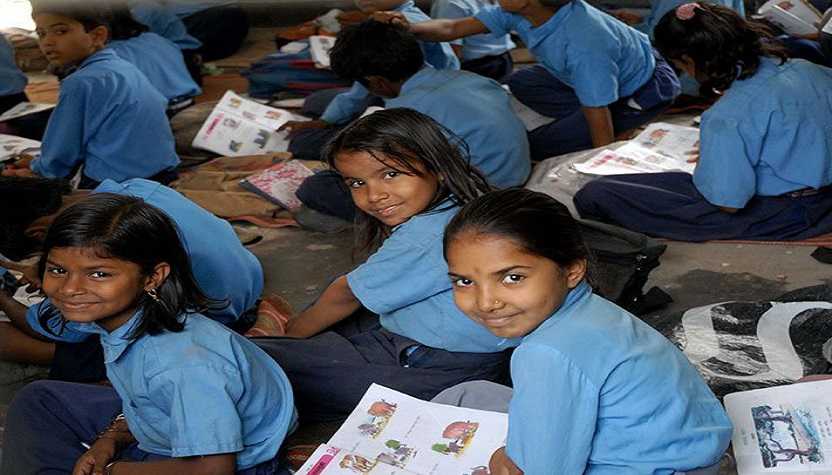 Every day the media carries reports about new initiatives undertaken in the education sector by the government or how despite abject poverty some children across the country are procuring breathtaking results. However, it is seldom that you get to see a comprehensive view of the education sector. Overall how are we faring? How many children actually attend school? How many are left behind and why? Questions like these generally get answered by the government but the possibility of getting lost in the maze of figures is very high.
Here is an attempt to present an overview of the education sector even as the government is busy implementing the new education policy. The comprehensive report is based on the data compiled by PRS Legislative Research through various sources – District Information System For Education (DISE), statistics of higher and technical education 2012, national facts and figures, Rashtriya Madhyamik Shiksha Abhiyan (RMSA), key indicators of social consumption in India education, NSS 71st round.
Secondary school enrolments have been improving over the years. Gross enrolment in classes I-V fell from 114% in 2008-09 to 99% in 2013-14. In case you are wondering the significance of the above 100% enrolment, it shows that students enrolled in these classes were either below 6 years of age or above 10 years.
While figures for primary education enrolment are comparable with those of developed countries, however, they lag behind for classes above grade VI. For grades VI to VIII, enrolment stood at 82% for India compared to 100% for China, UK and USA.
India scores poorly in the higher education segment with a lowly enrolment rate of 21%. It is a poor show when compared to above 60% for UK and Germany, and 95% for USA. China's performance for higher education is slightly better than India at 27%.
Dropping out of schools is big problem due to various reasons in India. Between grades I and VIII almost 36% of students dropped out in 2013-14. The dropout rate for ST and SC students stood higher than the national average at 48% and 39% respectively. An encouraging piece of news was the overall decline in the national drop-out rates between 2009 and 2014.
If this data is spliced according to gender it reveals that girls entering the education system between grades I-VIII were more likely to complete elementary education. In 2013-14, girls enrolment (97%) stood marginally higher than boys (93%), while the drop-out rate was also marginally lower at 33% compared to 39% for boys.
The Rashtriya Madhyamik Shiksha Abhiyan recommends a student teacher ratio of 30:1 for grades IX-XII. Here too, many states fail to meeting this criteria as can be seen by the figures of Jharkhand (68:1), Bihar (57:1), Chhattisgarh (45:1), Uttar Pradesh (41:1), Madhya Pradesh (36:1), Gujarat (34:1) and Tripura (33:1).
* Read the original story by Ketki Angre on www.governancenow.com
International Baccalaureate Experiences 31% Surge in Authorized IB World Schools Across India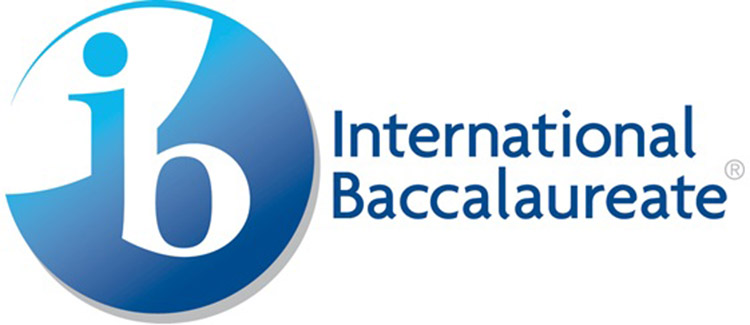 The International Baccalaureate (IB), a global educational foundation headquartered in Switzerland, reports substantial growth over the past five years in India. The surge, amounting to a 31% increase in authorized IB World Schools, reflects the growing preference for IB programs among schools nationwide. According to Haif Bannayan, the Global Director of Business Development at IB, the organization offers four comprehensive programs for students aged 3-19: the Primary Years Programme (PYP), Middle Years Programme (MYP), Diploma Programme (DP), and Career-Related Programme (CP).
As of 2023, there are now 226 authorized IB World Schools across India, collectively delivering 378 authorized IB programs. This breakdown includes 138 schools offering PYP, 59 schools providing MYP, 155 schools delivering DP, and 26 schools offering CP. However, the current distribution of IB World Schools remains concentrated in metropolitan areas like New Delhi, Gurugram, Mumbai, Kolkata, Bengaluru, and Chennai.
To address this imbalance and make IB education more accessible and affordable nationwide, the Delhi Board of Secondary Education (DBSE) collaborated with IB as part of Delhi's educational reforms under Arvind Kejriwal. In August 2021, they signed a Memorandum of Understanding to introduce IB programs in 30 government schools in Delhi. This initiative aims to encourage more schools to adopt the IB curriculum in the future.
Recognizing the evolving educational landscape in India, IB is actively collaborating with Indian institutions and educational authorities to extend its framework to students from diverse backgrounds and regions. Haif Bannayan expressed eagerness for ongoing dialogues with leaders to facilitate the delivery of high-quality, globally-oriented education to an even greater number of students.
The Diploma Programme (DP) offered by IB stands out globally, consistently aligning with or surpassing international standards, as indicated by the DP Country Alignment Study 2023. The study emphasizes the adaptability of DP courses to diverse national contexts, showcasing their seamless integration. Furthermore, it underscores the meticulous crafting of DP curricula to facilitate substantial depth and breadth of learning, illustrating their rigor and comprehensive educational value.
Bannayan highlighted the IB's acclaim for its emphasis on languages and global principles, coupled with a consideration of students' cultural backgrounds. This approach fosters a profound comprehension of the world, shaping graduates into multilingual thinkers poised to make a positive impact on a global scale.