Poor facilities, unskilled teachers and high dropout rates the bane of government schools across India.
Government schools across India are plagued by poor infrastructure, high drop out rates and unskilled teachers. Is it a legacy or has the government systematically done this to public education ?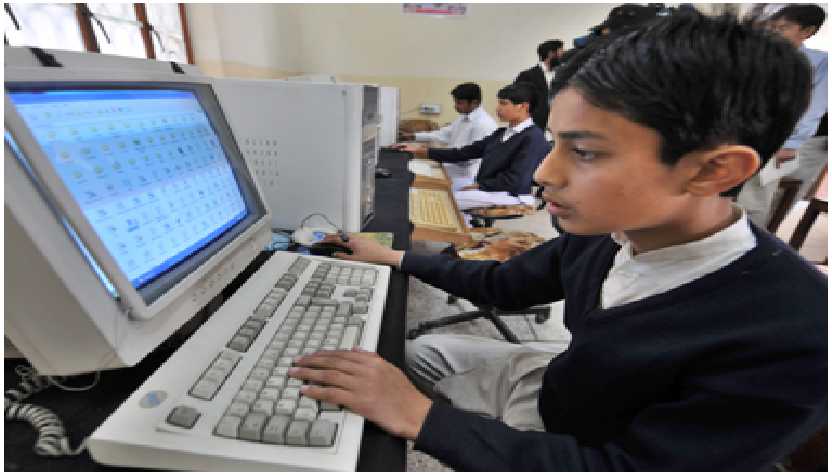 A few days back this website had reported how the new rule of the government that determined classrooms on the basis of teachers rather than the number of classes had reduced almost 27,000 out of 75,489 Karnataka schools to 3 classrooms or lesser. The District Information System for Education (DISE) had issued a report that revealed 10,592 schools in Karnataka had 3 classrooms, 14,064 had 2 classrooms, 2,083 had 1 classroom and 164 schools had no classrooms at all. The DISE data is collated by the National University of Educational Planning and Administration (NEUPA), Delhi, established by the HRD ministry.
Government schools are also plagued with sub-optimal quality of teaching personnel. Quoting data from DISE again, an estimated 48.87% school teachers in Karnataka were not even graduates. Of the 4.25 lakh teachers in Karnataka's urban and rural schools, 2.08 lakh teachers did not have a graduate degree, of which some 3,000 teachers were just below secondary school passouts, 63,000 secondary and 1,42 lakh higher secondary. The Right of Children to Free and Compulsory Education (RTE) Act, mandates that schools should have graduate teachers in upper primary schools and higher secondary teachers in primary schools.
These statistics paint a correct yet gloomy picture and the lack of qualified teachers is a harsh reality in most schools and is not restricted to government schools alone. This is because teaching is not high on youngsters' career list. When even call center jobs turn out to be more lucrative than teaching, what would entice a young college graduate to take up teaching?
And when teachers get posted to rural schools, it is common knowledge that they either go on leave or apply for a transfer immediately. It is because teachers have to perform in almost impossible conditions. Picture this: teachers not only have to handle combined age groups but also be available for government duties as deemed fit which results in exhaustion and frustration.
Moving on to the next ailment of our government schools – high dropout rates. Traditionally, under-privileged Indian families engage their children to supplement the family incomes. Once these young minds get used to bringing in money doing petty jobs, teachers find it very difficult to retain them especially secondary school. When they discover the freedom to use this money for fulfilling their needs or of their family members, naturally their interest in school withers. No amount of convincing that school will open up the doors to better job opportunities convinces them to continue school. The story is different for girls where the dropout rate is attributed to lack of basic sanitation facilities in rural government schools.
Arresting dropout rate should be the primary aim, rather than worrying about whether the schools have enough classrooms or not. If the school has a low turnout, it compels the schools to run combined classes for the same age-group of early graders, middle graders, tweens/teens and young adults.
Lastly, government schools are truly anaemic in the sense that they lack even the most basic infrastructure. The DISE report found that 30% to 40% of even the available classrooms are in need of serious repair work. Computers donated to government schools by IT companies, often sit unused in mountains of dust as there are either no teachers to teach computer courses or simply there is no electricity in the schools more than 50% of the time.
We may conveniently critique government schools for their lack of infrastructure, low turnout, unqualified teachers, and general poor quality of education and it may seem that private schools have it all. They are plagued with their own set of problems specially a highly skewed and unfavourable teacher to student ratio. Teachers are called upon to handle anywhere between 40 to 50 children in a classroom. Worse still, the children, even in primary school, are pitted against each other in a cut throat competitive environment.
These are not new problems, nor have they been pointed out for the first time ever. What should be different is that this time we should view these problems in the light of the proposed New Education Policy. This will show us the seriousness of the government to tackle these problems and make the government schools effective tools of disseminating education.
SHE STEM 2022 honours and celebrates women
SHE STEM 2022 encourages students to 'Unleash their imagination' as part of the Sweden India Nobel Memorial Week.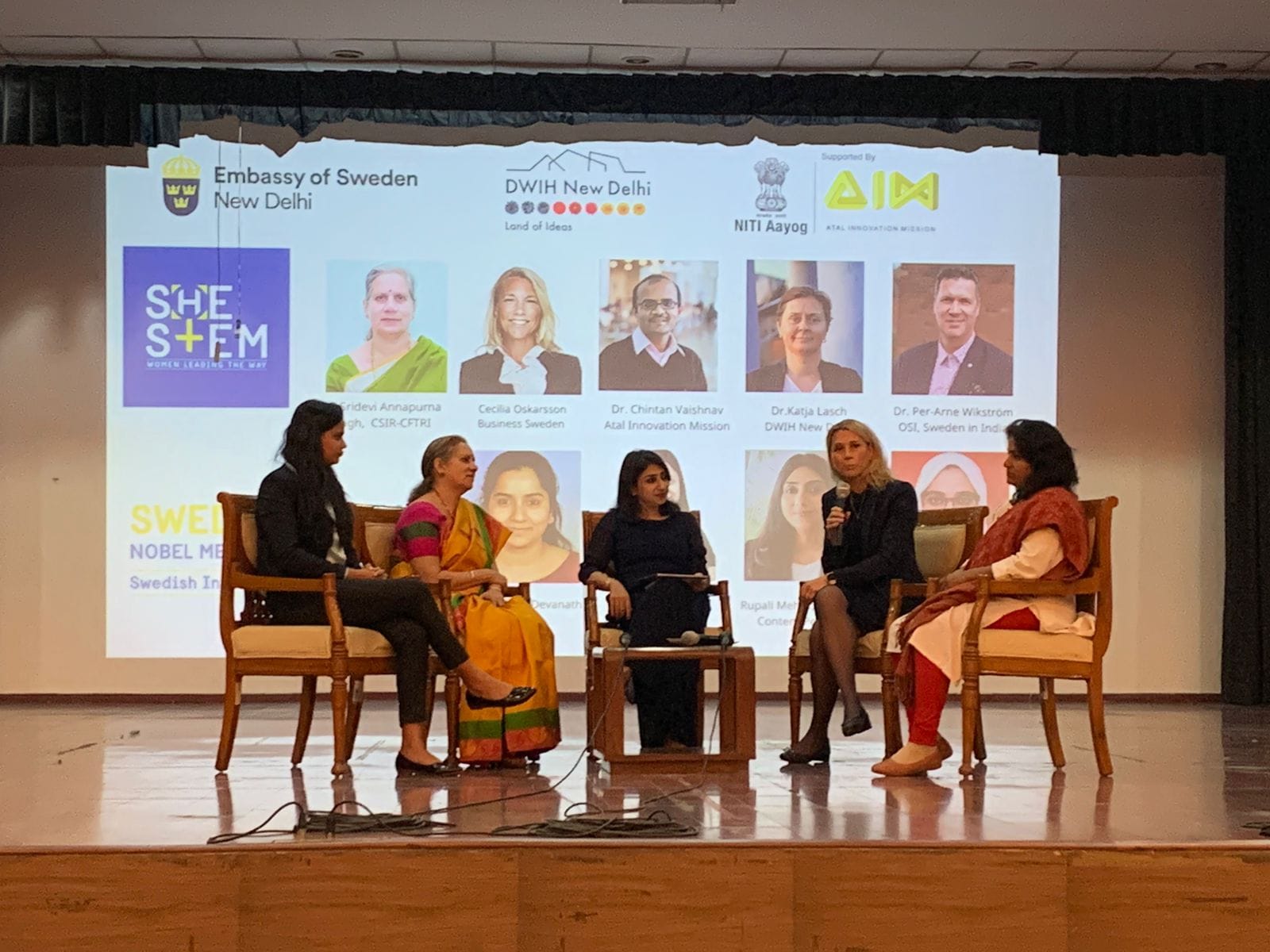 As part of the Sweden-India Nobel Memorial Week, SHE STEM, the annual event to celebrate women in the fields of science, technology, engineering, mathematics, and sustainability, was successfully held for the third year in a row.
The annual event is organized by the Sweden Embassy in India in partnership with the Atal Innovation Mission of the Government of India and the German Centre of Innovation and Research (DWIH New Delhi).
Ambassador of Sweden to India H.E. Jan Thesleff, who also addressed the students via a video message said, "We are very happy to continue the tradition of SHE STEM – it is a flagship event of the Sweden-India Nobel Memorial Week. Congratulations to all the winners of this year's SHE STEM Video challenge."
Dr. Chintan Vaishnav, Director of ATAL Innovation Mission said, "Today, the face of women's involvement in STEM is changing and the rate of participation has increased. It was in ATL Marathon 2021, that there was a spike where the women's participation was 49%. A strong STEM education will go a long way in cultivating such critical thinkers."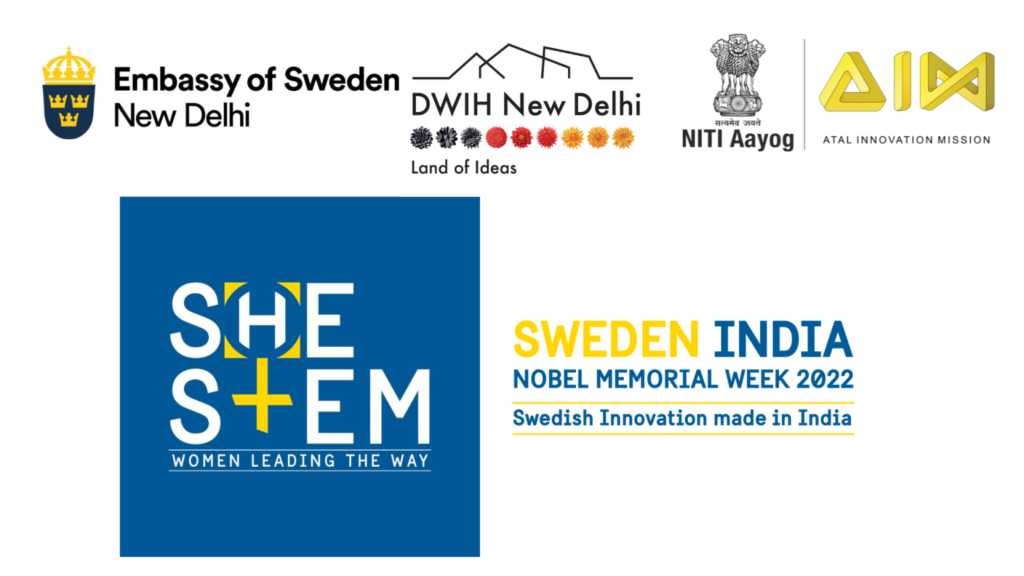 SHE STEM 2022 began with a musical performance by the students of Darbari Lal DAV Model School, New Delhi, the host school for SHE STEM 2022, followed by talks, and a panel discussion with women in the fields of STEM and business, including D. Sridevi Annapurna Singh, Director of Council of Scientific and Industrial Research – Central Food Technological Research (CSIR-CFTRI), Ministry of Science and Technology, Government. of India.
Dr. Annapurna Singh has done extensive work in the development of supplementary foods for undernourished children and in studying the impact of protein-rich food on children. She spoke to the audience about the need for women in fields of STEM to bring in their unique perspectives to problem-solving for a sustainable future.
Other participants included Cecilia Oskarsson, Trade, and Invest Commissioner of Sweden to India, who shared her thoughts on the role of diversity in triggering and enabling positive changes for girls and women, Mamta Kumari, co-founder and CEO of Prepbytes, an ed-tech company in India, and Dr. Vasudharani Devanathan, Neurobiologist and Professor of Biology at the Indian Institute of Science Education Research (IISER). Rupali Mehra, Founder of Content People AB moderated the event.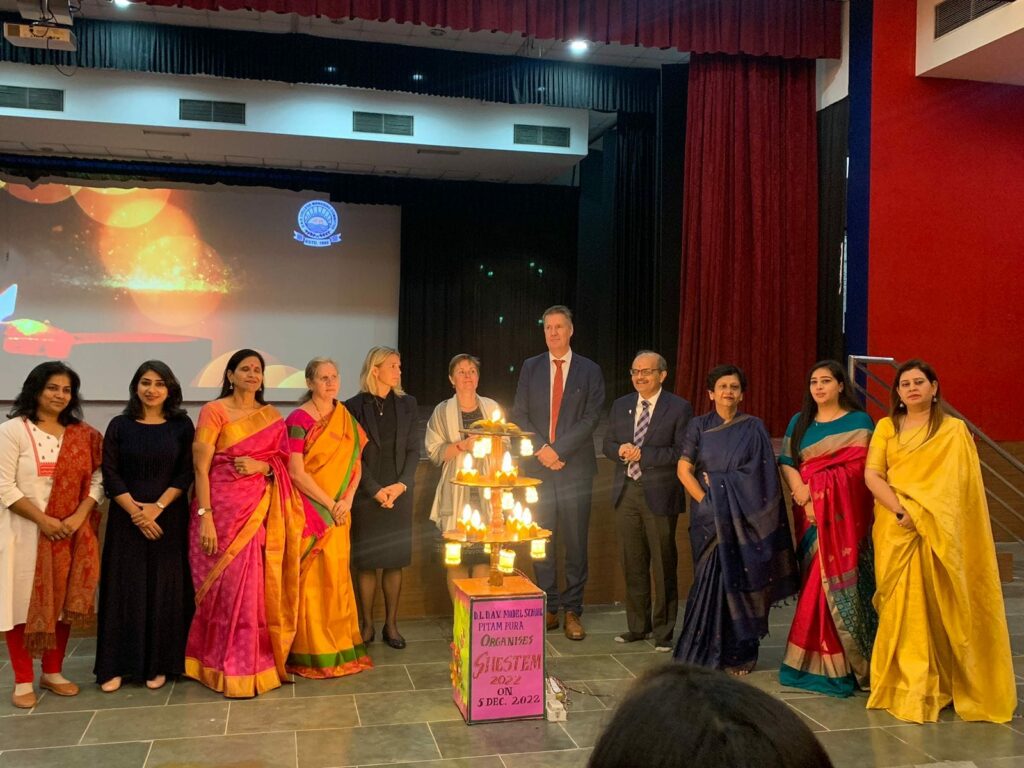 Dr. Per-Arne Wikström, Head of Office of Science & Innovation, Embassy of Sweden in New Delhi said: "When women and girls provide their talent, their knowledge, and their capabilities to science and technology on equal terms with men and boys, then we know that societies prosper and that innovation capacity actually increases. So for us, gender equality is an integrated part and an important aspect of everything that we do. We would like to thank our Indian partners for their support for this very important initiative."
"As Johann Wolfgang von Goethe said, 'who is not curious will not gain knowledge,' so keep your curiosity on, drive your knowledge forward and who knows maybe one or other idea will be implemented," said Dr. Katja Lasch, responsible for Strategy Management at the German Centre for Research and Innovation (DWIH New Delhi) and head of German Academic Exchange Service (DAAD) Regional Office in New Delhi.
Following the success of the Insta-reels Video Challenge in 2021, SHE STEM hosted the #SHESTEM2022 Video Challenge across Instagram, Youtube, Facebook, and Google Drive for students of ages 13 to 17, asking them to imagine themselves in the year 2047, and speak about an innovation of theirs that has helped in tackling climate change. The response was overwhelming with over 930 videos of which 15 were shortlisted. SHE STEM had an extensive jury round of 3 jury teams; Atal Innovation Mission Team led by Dr. Chintan Vaishnav, the Swedish Embassy team, led by Dr. Per-Arne Wikström, and the German Centre for Research and Innovation, represented by Dr. Katja Lasch.
The videos were assessed on the:
Novelty of idea
Clarity of thought and articulation
Sustainability or climate action angle
G. Nivethiga Rani who created a video on how she as a STEM Leader in 2047 had invented a robot that collected and converted biodegradable and non-biodegradable waste into electricity, won the first prize in the video challenge. The second prize was tied between T Shatananda Dhanwantari and Shreya Singh and Nistha Aswal, who participated as a team. Gaurav Hanjoora won third place.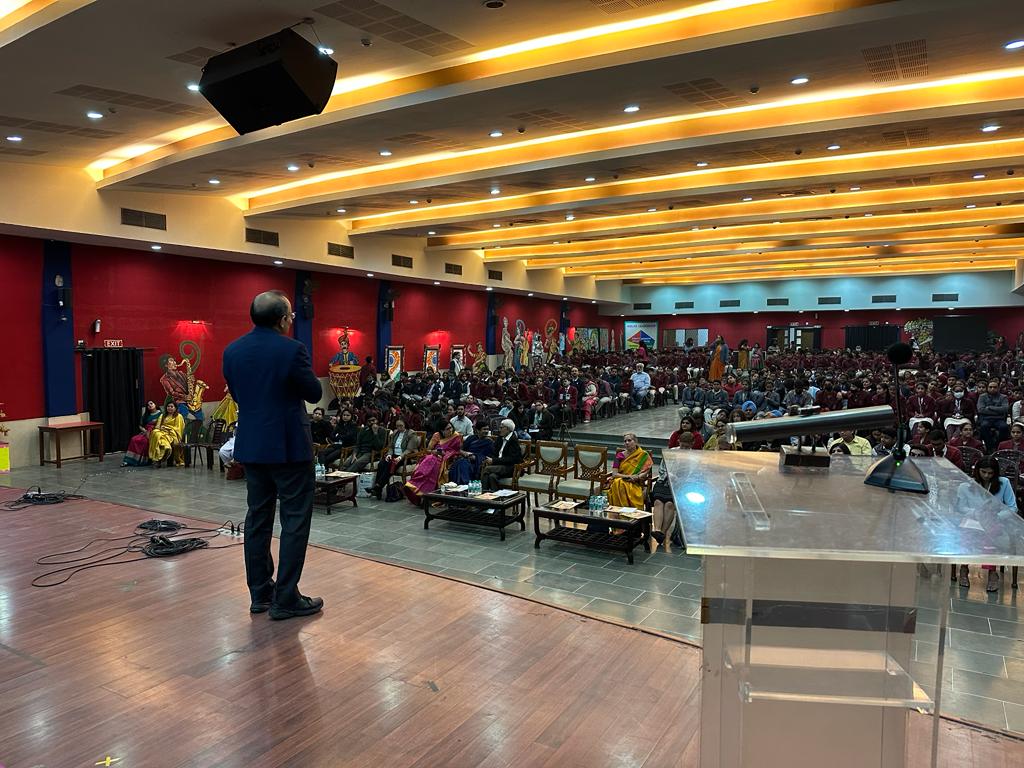 "I congratulate all the winners of the SHE STEM 2022. I have to say what caught my attention was that every single idea was addressing a fundamental constraint confronting us," said Dr. Chintan Viashnav.