Education department circular warns parents about illegal schools in the division.
The secondary education department of the Kolhapur Zilla parishad has discovered that a host of schools are illegal due to regulatory problems. Not only has the administration moved in to cancel the recognition of these schools but also has warned the parents about ignorantly ending up admitting the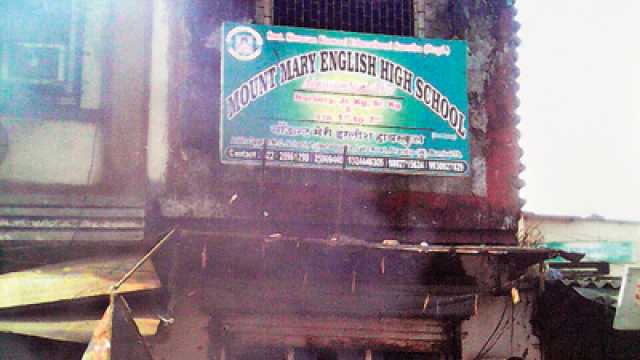 One of the clauses introduced in the Right to Education Act (RTE) ensures the recognition status of schools as long as they comply with the Infrastructure norms of the Act along with procuring a yearly recognition letter from the respective region education department.
The secondary education department of the Kolhapur Zilla parishad has discovered that a host of schools have not fulfilled the required criteria and hence have been termed illegal.
Not only has the administration moved in to cancel the recognition of these schools but also has warned the parents about ignorantly ending up admitting their wards in an illegal school in the city via a circular by the secondary education department officer Jyotsna Shinde.
The circular said that class X students from these illegal schools will not be allowed to submit their examination forms from any nearby schools.
Further tightening the screws on dubious elements starting schools, the officer said that any organisation starting an illegal secondary school in the academic year 2016-17 will invite a criminal complaint under the Right to education (RTE) Act.
The officer is very keen to reduce the number of these illegal schools and feels that she has been forgiving enough towards these schools – giving them sufficient time to wind up their operations. However, since they haven't heeded a fine of ₹1,00,000 will be charged from them and if they continue operations even after the fine is collected then a detrimental charge of ₹10,000 to be collected from such schools for every day they continue to operate after paying the initial fine and lastly the possibility of lodging a criminal complaint even if they don't cease their operations after multiple penalties.
Shinde, however, has not revealed the number of such illegal schools or the names of such schools operating in her division.
The district education department officials clarified that private un-aided schools are often illegal. A school is deemed to be illegal when they are non-recognised/ disapproved for failing to produce required documents and/or failing to comply with the required norms set by the state government.
Image used for representational purpose only
* Read the original story on www.indiatimes.com

International Baccalaureate Experiences 31% Surge in Authorized IB World Schools Across India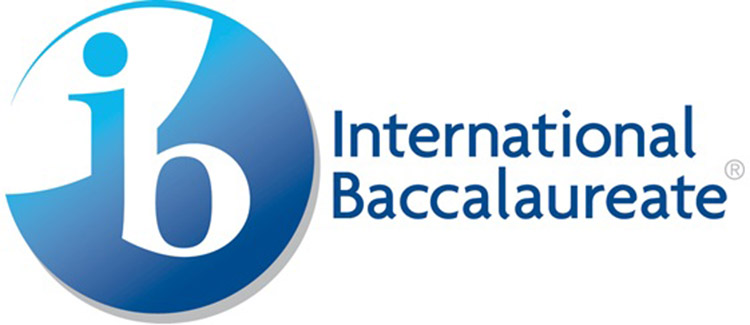 The International Baccalaureate (IB), a global educational foundation headquartered in Switzerland, reports substantial growth over the past five years in India. The surge, amounting to a 31% increase in authorized IB World Schools, reflects the growing preference for IB programs among schools nationwide. According to Haif Bannayan, the Global Director of Business Development at IB, the organization offers four comprehensive programs for students aged 3-19: the Primary Years Programme (PYP), Middle Years Programme (MYP), Diploma Programme (DP), and Career-Related Programme (CP).
As of 2023, there are now 226 authorized IB World Schools across India, collectively delivering 378 authorized IB programs. This breakdown includes 138 schools offering PYP, 59 schools providing MYP, 155 schools delivering DP, and 26 schools offering CP. However, the current distribution of IB World Schools remains concentrated in metropolitan areas like New Delhi, Gurugram, Mumbai, Kolkata, Bengaluru, and Chennai.
To address this imbalance and make IB education more accessible and affordable nationwide, the Delhi Board of Secondary Education (DBSE) collaborated with IB as part of Delhi's educational reforms under Arvind Kejriwal. In August 2021, they signed a Memorandum of Understanding to introduce IB programs in 30 government schools in Delhi. This initiative aims to encourage more schools to adopt the IB curriculum in the future.
Recognizing the evolving educational landscape in India, IB is actively collaborating with Indian institutions and educational authorities to extend its framework to students from diverse backgrounds and regions. Haif Bannayan expressed eagerness for ongoing dialogues with leaders to facilitate the delivery of high-quality, globally-oriented education to an even greater number of students.
The Diploma Programme (DP) offered by IB stands out globally, consistently aligning with or surpassing international standards, as indicated by the DP Country Alignment Study 2023. The study emphasizes the adaptability of DP courses to diverse national contexts, showcasing their seamless integration. Furthermore, it underscores the meticulous crafting of DP curricula to facilitate substantial depth and breadth of learning, illustrating their rigor and comprehensive educational value.
Bannayan highlighted the IB's acclaim for its emphasis on languages and global principles, coupled with a consideration of students' cultural backgrounds. This approach fosters a profound comprehension of the world, shaping graduates into multilingual thinkers poised to make a positive impact on a global scale.