Sharing The Plight of Teachers, Col Sekhar Asks If They're Martyrs Without Cause
Our teachers are questioned for going beyond the call of duty by battling technical skill, connectivity and understanding issues in order to make our children learn. This is not acceptable.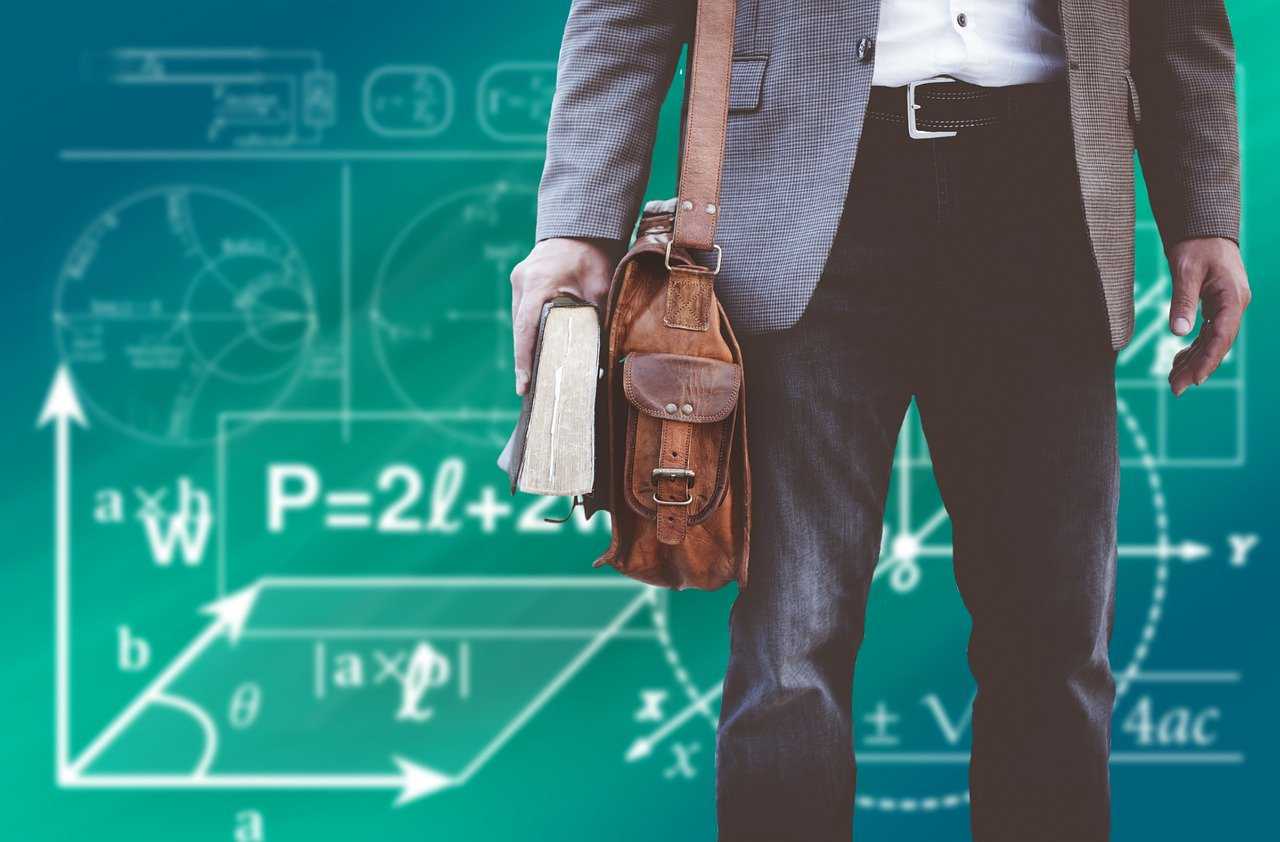 It is a beautiful morning in Bangalore. It is raining, as it has been every other day over the last two weeks. Mother Nature seems to have regained her peace! Our daughter awakens Alexa with the soothing, made for mindfulness music from the sacred chants.
It has been a busy week, with back to back workshops and webinars and today is expected to be as packed as it can be. The birthday surprise to a lonely Colonel in Panchkula touched a chord beyond normal. The compassion and reaching out during these troubled, stressful times by nondescript, anonymous human beings, through money, food, shelter and most importantly, the human touch across India, and the globe (beyond Twitter, WhatsApp, Instagram videos & photos) is the remarkable rainbow of hope and positivity that moves me forward. Dare I say all of us, each one of us forward.
I hesitate to put on the TV. I am a news junkie, but COVID-19 has brought a welcome change in that I have strictly rationed my news watching time to three specific slots. The heart celebrates positive stories, the brain, far too analytical to my liking now, is less sanguine. We have a hard, tough few months ahead yet, the unshakable belief is that we shall overcome.
It is with this spirit of bullish positivity that I touch base with a school leader in a northern Indian city for the workshop on that person's request. Despite limitations, the Principal had made significant progress in the quest for online learning, and at heart is a progressive, positive individual, whose motivation and drive has been an inspiration.
"Sir, I am admitted to the hospital… I am taken by the rudest of surprises." We have a quick conversation. Fortunately, the Principal is better after sustained body discomfort which was ignored.
There is now quite understanding of the corrosive nature of the stress the person was under. COVID-19, lockdown, online classes, parents, fees and now, the salary of the teachers.
My mind raced back to several conversations I have had with school promoters, owners, trustees, Principals. Some difficult vignettes…
Sir, how will I pay the salaries of 20 teachers? Even my family jewellery is with the bank against a loan taken last month.
Colonel, I am broke, I cannot sustain my Schools beyond May 10.
Sir, I am a single parent. I am yet to get my March salary.
Sir, I have EMIs to pay. Banks are ruthless. With a 50 per cent salary cut, how do I survive? Please speak to the Director. Please..please.
Colonel Sekhar, we have no option but to close down the school.
My work pressures kept me off LinkedIn for a few days. The education community is active here. Today, I read this comment by Vishnu Karthik, one of our more thoughtful educational leaders. "Private school teachers are unsung warriors who will soon be martyred in the months to come. Thanks to some state govt's misguided & populist directives, private schools won't be able to collect fees and surely can't pay salaries".
Vishnu is bang on target. The private school system in India has grown exponentially over the last 25 years or so, plugging the huge gap between the less than acceptable learning outcomes of public sector schools and the norms of the national education policies/NCF. Editors like Dilip Thakore have done exceptional work in highlighting the role of the private sector in improving the scholastic educational standards in the country. Yet, there are myths, perpetuated by vested interests and people with narrowly partisan agendas whose ability to be social climbers into commando comic TV shows has had a deleterious impact on the understanding of the average parent about private schools.
Please consider the following:
Land costs
National, State, Board norms and regulations
Infrastructural costs
Limited and less than desirable fee structures
The mandate of 7th pay commission salaries for teachers
There is this mistaken belief, unencumbered by facts and reality, that private schools charge astronomical fees and indulge in profiteering. The disinformation against private schools is often worse than the COVID-19 infodemic. Yes, there are a few black sheep as is the case in every field. The reality today is deeply distressing.
These facts may enlighten you better:
74 per cent have collected less than 25 per cent fees of the due amounts in March 2020
Only 22 per cent of schools have the ability to pay salaries post-May 2020.
Budget schools, the majority of private schools, do not have cash reserves.
Reserve funds, mandated by the authorities for a rainy day, are unavailable for schools today.
The recent Delhi High Court ruling is like a glass of water in a super parched desert. Millions of teachers across India are working very, very hard to make online learning workable. They are battling technical skill, connectivity and understanding issues in order to make our children learn. The socio-emotional toll on the teacher is a silent pandemic by itself. The stress level among teachers has hit the roof and beyond. This requires immediate solutions and they are workable.
Solutions:
States to withdraw the misguided orders of fee nonpayment
State-level coordination committees to be formed with all the stakeholders represented
Schools to reach out to the parents and explain the reality on the ground
Parents to put across their points of view
A mutually-agreed payment schedule to be made
Avoid social media campaigns to stigmatize teachers
Optimise online/remote learning
CBSE, CISCE, IB and various State Boards to come out with balanced advisories for parents and schools
HRD Ministry to coordinate the process
The rest of the world is paid for the new normal, WFH and accepted. But teachers are questioned for going beyond the call of duty. What a contradiction!
Author Col A Sekhar is an Educational Consultant
Future of Education & Skilling in India
By making informed and intentional policy choices, critically evaluating and learning from the present and the past, and actively investing towards the larger purpose and shared vision of education, the future will be bright and promising.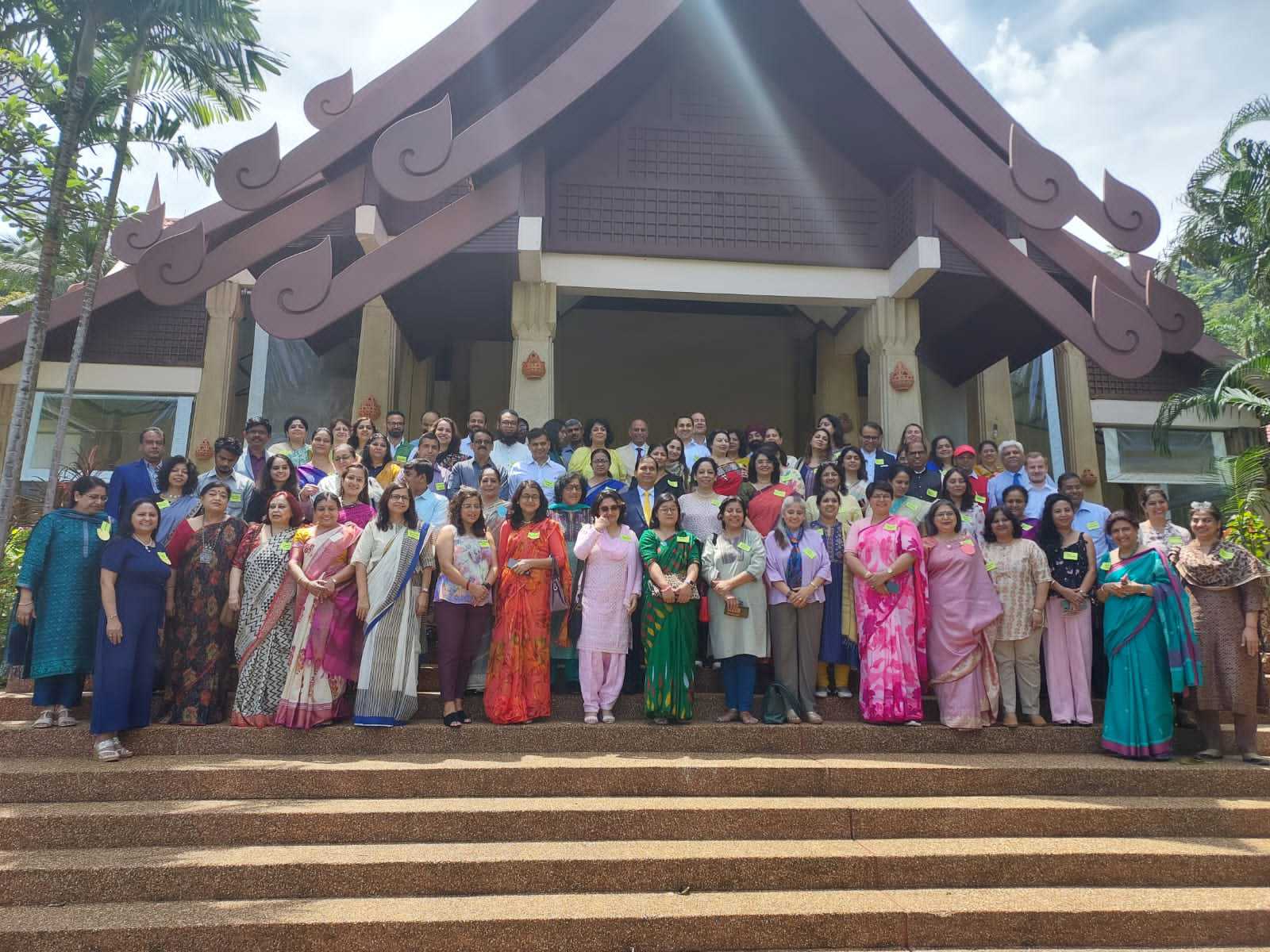 For the past two days, I was attending a school leaders' conference in Phuket, Thailand which was on the contemporary topic of the Future of education and skilling in India. The conference was organised by Goethe Institute, Germany, and was mesmerising. Through the conference I along with many education leaders from countries such as Sri Lanka, Pakistan and India learned about the importance of vocational skills in modern education.
Did you Know?
Less than 5% of the workforce in the age group of 19-24 received vocational education in India during 2012 to 2017. This contrasts with 52% in the USA, 75% in Germany, and 96% in South Korea.
Mahatma Gandhi in a poignant quote says: "The future depends on what we do in the present". India is moving towards becoming a developed country as well as among the three largest economies in the world. India will also have the highest population of young people in the world over the next decade. There will be 180 million youth that will be entering India's workforce in the next 15 years. And as of now, there is a massive skill deficit of 400 million people in the workforce, posing both a simultaneous opportunity and challenge. Hence, Teaching for the future, ensuring that students not only learn but more importantly learn how to learn provide high-quality educational opportunities will determine our country's future.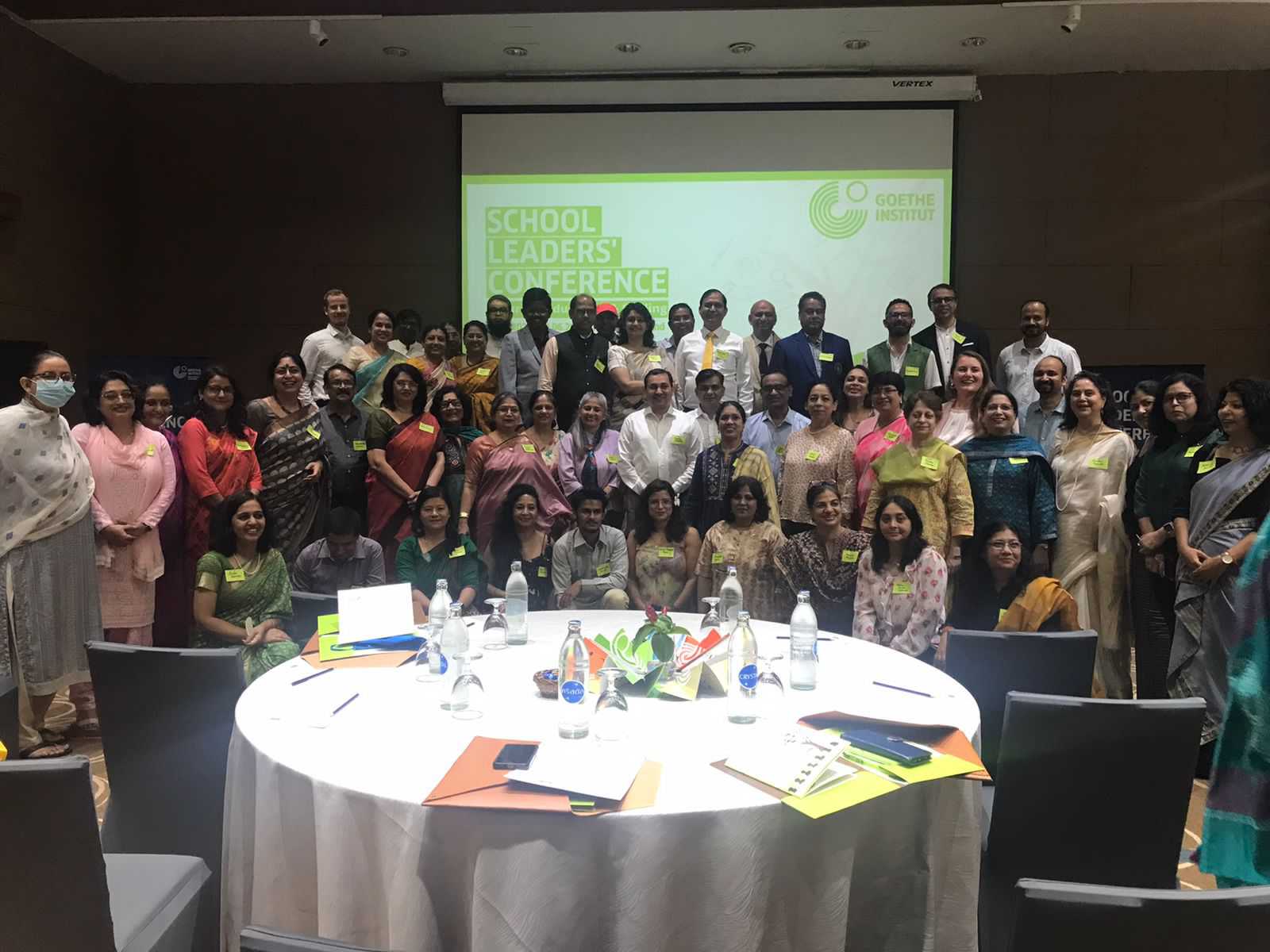 The National Education Policy of the Government of India has redefined the parameters of education in many ways. Vocational (Skill) education plays a very important in this policy.  The CBSE is in the process of devising curricula for vocational subjects. NEP 2020 says that the aim must be for India to have an education system by 2040 that is second to none, with equitable access to the highest-quality education for all learners regardless of social or economic background.
So, today, holding Education as the foundation of the future, I would like to throw a light into the future of education and skilling –
The first shift we believe will be a global shift in the need for a skilled workforce proficient in multidisciplinary learning. With the rise of big data, machine learning, and artificial intelligence, many unskilled jobs worldwide may be taken over by machines, while the need for a skilled workforce, particularly involving mathematics, computer science, and data science, in conjunction with multidisciplinary abilities across the sciences, social sciences, and humanities, will be increasingly in greater demand.
The second shift would be a move towards less content and more towards learning about how to think critically & creatively, solve problems, develop 21st-century skills, and absorb new material in changing circumstances.
Addressing ambiguous problems of the future would need not only technical proficiency but mental and emotional resilience to work alongside other people towards a common goal.  Hence, the third shift is a reconfiguration towards building life skills, and character that enables learners to be ethical, rational, compassionate, and caring, while at the same time preparing them for gainful, fulfilling employment.
The fourth shift would be a focus on high-quality interdisciplinary research across fields that must be done in India and cannot simply be imported.
the fifth shift would be Education rooted towards enabling Access, Quality & Equity which will provide all students, irrespective of their place of residence, with a quality education system, with a particular focus on historically marginalized, disadvantaged, and underrepresented groups.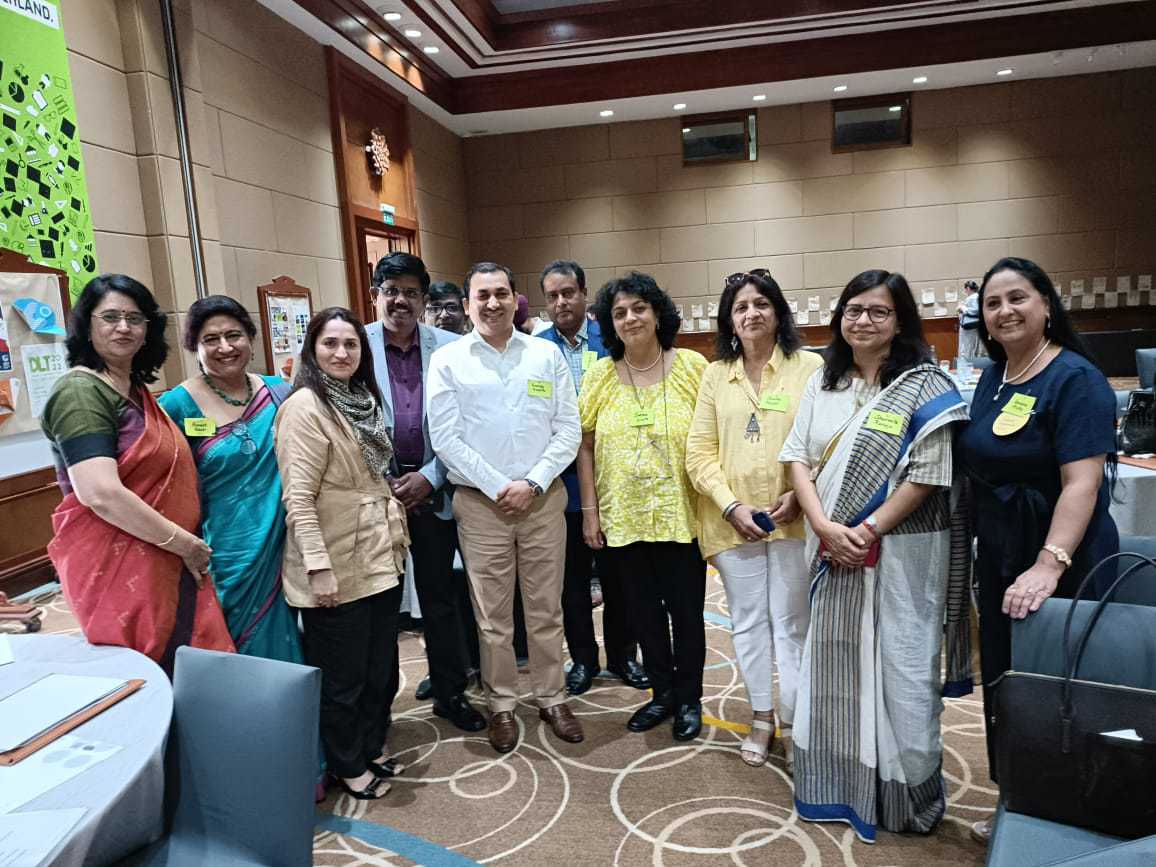 Another shift in the future would be envisioning an education system that's rooted in Indian ethos contributing directly to transforming India sustainably into an equitable and vibrant knowledge society. By leveraging Indian knowledge systems, it is inimitable artistic, language, and knowledge traditions, it would address local and global needs and instill national pride, self-confidence, self-knowledge, cooperation, and integration in its learners.All of this is aimed to be realised through a restructuring of the school curriculum that is aligned to the needs of students at different stages of their development.
Key reforms are undertaken reforming the current nature of school exams to move away from rote based to competency-based learning and assessments is another priority that is primed towards redefining education in the future.
The development of vocational capacities will also go hand-in-hand with the development of 'academic' or other capacities. Less than 5% of the workforce in the age group of 19-24 received vocational education in India from 2012 to 2017. Hence, in the future, Vocational education will be integrated into the educational offerings of all secondary schools in a phased manner over the next decade.
Towards this, secondary schools will also collaborate with ITIs, polytechnics, local industry, etc. Skill labs will also be set up and created in the schools in a hub and spoke model which will allow other schools to use the facility. Higher education institutions will offer vocational education either on their own or in partnership with industry and NGOs. They will also be allowed to conduct short-term certificate courses in various skills including soft skills. 'Lok Vidya', i.e., important vocational knowledge developed in India, will be made accessible to students through integration into vocational education courses.
As of now, currently, CBSE has started offering around 40 courses (including courses on Artificial Intelligence, Information Technology, and Design Thinking) at the Senior Secondary level which works towards imparting an education that is holistic, meaningful, and skill-oriented which instills among the youth a sense of usefulness and responsibility while also developing key 21st-century skills. In the future, initiatives like Online Entrepreneurship Program, and AI Curriculum can build a robust pipeline of creative and critical thinkers equipped with the right skills and attitudes to enable India in attaining inclusive economic growth and social development. The German dual system of vocational training is a time-tested successful model we can learn a lot from.
Last but not the least, the role technology plays in defining the future of education is much larger than we can ever expect. New technologies involving artificial intelligence, machine learning, blockchains, smart boards, handheld computing devices, adaptive computer testing for student development, and other forms of educational software and hardware will not just change what students learn in the classroom but how they learn, and thus these areas and beyond will require extensive research both on the technological as well as educational fronts.
As I quoted in the beginning, "The future depends on what we do in the present". I believe that our present holds a strong collective desire, actions, and policies to prepare for the future, and shape it too! By making informed and intentional policy choices, critically evaluating and learning from the present and the past, and actively investing towards the larger purpose and shared vision of education, the future will be bright and promising.
About the author:
Anurag Tripathi is Secretary, Central Board of Secondary Education (CBSE).