Shiv Nadar School Unveils Its Eco-Friendly Practices That Make It A Top Green School
A sneak-peek into one of the top Green School Award Winners, Shiv Nadar School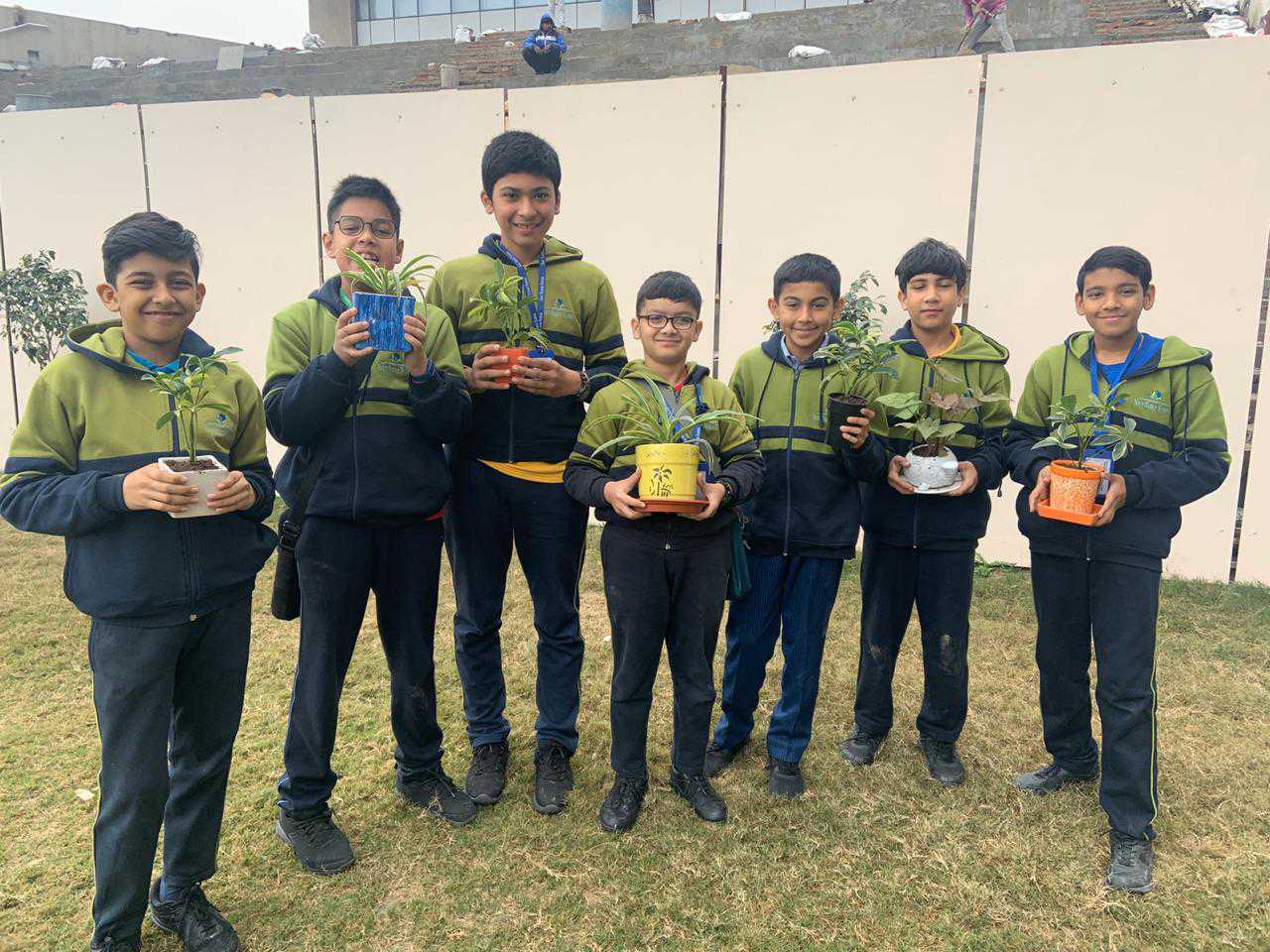 Today, on World Environment Day (June 5), let's talk about Shiv Nadar School that is known for its environment-friendly initiatives and was awarded the Green School Award in 2019.
ScooNews spoke to the school's Environmental Club Coordinator to understand what makes them a Green-rated educational institution. This includes embracing a resource-efficient facility that uses little water, optimizes energy efficiency, minimizes waste-generation, and catches and recycles water.
Excerpts.
What inspired you to participate in the Green School Awards?
At Shiv Nadar School, we understand that environmental education provides meaningful opportunities for students to become engaged in real-world issues that transcend classroom walls. The student sensitisation programs like GSP (Green School Program) was one such initiative by the school that helped students to be aware of their daily consumptions and map it with resources available through an annual exercise.
Would you care to share some of the difficulties and success stories from the initial days? How did the school deal with major Green School Programme heads (like Air, Energy, Water, Land, Waste, and Food) and get selected as one of the top 70 schools?
I think the biggest challenge, as well as learning for us, was transitioning from an orange to a green category. The performance analysis report in 2016 was a definite eye-opener for us and everyone in the school worked towards bringing in the change.
We appointed environment club ambassadors who used to make morning announcements addressing everyone about the objectives of conducting an audit, actions required, and progress made every week. Environment club ambassadors also interviewed the housekeeping staff, kitchen staff and sensitized them through workshops and discussions towards reaching the larger goal.
All the six sections of the GSP Audit – Air, Energy, Food, Land, Water, Waste helped students to integrate elements of holistic environment education and link to the most challenging crisis of our time: climate change. The GSP Audit tracked all the critical factors (mobility, energy consumption, food consumption, biodiversity, water usage, sanitation and solid waste management) that directly or indirectly contribute to global warming, and empowered students to practice sustainable use of natural resources.
It was also a huge task to bring down the school's electricity bill. But through proactive yet simple methods such as deploying energy monitors, using energy-efficient devices and solar panels, we achieved our goal. The journey was long and required a lot of patience but at the end, made us all feel accomplished.
How did the journey, from 2016-2019, change the way your school practices being green? How much help were your Green Brigade and the teachers in the core team?
A Green School is a resource-efficient building one that uses little water, optimizes energy efficiency, minimizes waste-generation, and recycles water and provides healthier space for its occupants as compared to a conventional building. The GSP audit in 2016 was an eye-opener for us and made us introspect on why we were still in the orange category. We engaged with students and teachers to come up with newer ideas to reduce, reuse, recycle and map our consumptions.
The school implemented multiple initiatives like using glass bottles and steel glasses to serve guests instead of paper mugs or plastic bottles; adding a wastewater treatment plant to reuse water in flushing system and gardening purpose, among others. We conducted various environmental awareness workshops and action research programs regularly for the students to be aware of the fact that it is not a one-time exercise but a continuous journey. The core team members put their heart and mind to this great work by reviewing each section and putting pieces of evidence in the form of reports, survey analysis, comparative analysis charts and pictures to show progress. These efforts eventually brought the school good results.
Would you say COVID-19 has had an ill effect on this initiative? If it did, how are you planning to cope with it and what shall be your strategy when the schools reopen?
COVID-19 has made us realize that when we destroy biodiversity, we destroy the system that supports human life. For the past few years, we have been choking due to air pollution in the city. During our online classes, students are reflecting on the fact that pollution is going to come back in a much worse form if we ignore investment required for cleaning our air, water and land.
Post COVID-19, we need to understand that a growing economy needs to respect the capacity of nature. In the initial days of the nationwide lockdown, social media was full of photographs of blue skies and clean water bodies. Several cities in India recorded over 60 per cent drop in air pollution levels, and some even claimed that air pollution was no longer a real concern. However, it is not sustainable growth. We are still standing on the threshold of various environmental issues. Therefore, it is essential to devise strategies that can contribute towards healing the environment through ways like reusing old paper, digital learning, washing and reusing masks, refilling sanitizer bottles, among others.
On this Environment Day, what message do you have for educators and school administrations?
World Environment Day 2020 has brought us all on a new junction. It has compelled us to reflect upon the unprecedented events that are impacting our lives in a big way whether it is economic survival, locust infestation or devastation due to cyclones. It is time we come forward again as a community of educators and help our children make a difference through smaller actions. Mother Nature has always been kind to us, giving us more than what we need.
It is time to show a responsible attitude towards the environment to make it a better place. By caring for the environment, we care for ourselves and our future generations. The onus of saving our environment is on us and World Environment Day is a reminder.
Let us reflect on our goals accomplished so far and further actions to be taken and work towards it. We should give our students opportunities to delve deeper, think, reflect and be a problem solver! We need to teach our students to be compassionate toward each other, find new ways to help people around who are suffering. Let us pledge to act on simple actions in our daily lives such as save water, generate less waste, and follow the mantra of reducing, reusing and recycling whenever possible. We have to continue our best practices and make our students independent thinkers and help them find newer ways to resolve issues.
Sustainable Practices in Educational Institutions: World Environmental Health Day 2023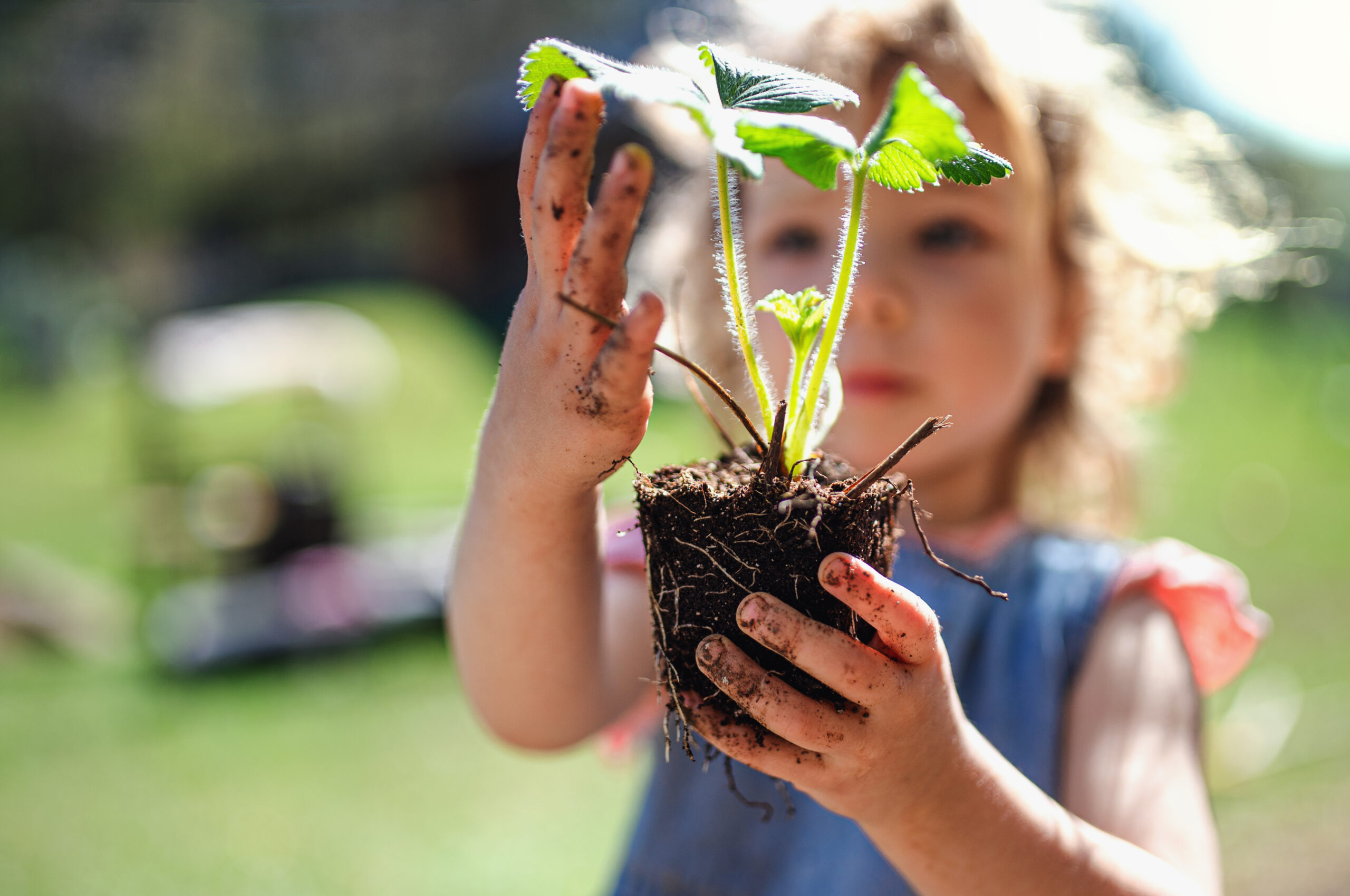 World Environmental Health Day 2023 brings with it a poignant reminder of our collective responsibility towards the planet. As we stand at a critical juncture in the fight against environmental degradation, the role of educational institutions in promoting sustainability and environmental health takes center stage. In this article, we delve into the multifaceted realm of sustainable school practices, focusing on their role in reducing the carbon footprint, addressing wastage, and nurturing environmental health in the Indian context. We will also explore why education centers should place sustainability at the core of their educational mission.
One of the most pressing environmental issues of our time is the burgeoning carbon footprint. Educational institutions, as hubs of knowledge and innovation, possess immense potential to influence this paradigm. Through conscientious efforts to reduce carbon emissions, educational institutions can significantly contribute to a healthier planet. Implementing energy-efficient systems, promoting eco-friendly transportation options, and advocating for responsible resource consumption are just a few ways in which educational institutions can lead the charge in carbon footprint reduction.
Addressing Wastage
Wastage in educational institutions extends beyond the disposal of materials; it encompasses valuable resources like energy, water, and food. Sustainable school practices necessitate a vigilant approach to resource management. Educational institutions can adopt recycling programs, implement water-saving measures, and promote responsible food consumption. Moreover, teaching students about the consequences of wastefulness instills lifelong values of resource conservation. On addressing this issue, Yashraj Garg, Co-founder, Envirocare Foundation, a social and non-profit initiative said, "To begin with, schools can employ imaginative, artistic mediums, such as visual and literary arts, to cultivate eco-friendly mindsets among students. By raising awareness through creativity, we can foster a collective commitment to sustainable daily practices. Additionally, schools should establish avenues for expression and advocacy, like clubs and waste management initiatives, within their communities. Such inclusive initiatives can broaden students' perspectives on climate change's social dimensions. Addressing food waste within school cafeterias is paramount. Implementing technology-driven food preservation models and involving students in socio-environmental projects can drastically reduce wastage."
Environmental Health in India: A Multifaceted Challenge
India grapples with a profound environmental health challenge, with air pollution standing out as a major concern. According to IQAir's World Air Quality Report 2021, India ranks as the fifth most polluted country globally among 117 assessed regions. In 2021, the country's annual average PM2.5 levels reached a staggering 58.1 micrograms per cubic meter (µg/m³), significantly exceeding the World Health Organization's guideline of 10 µg/m³ for annual mean PM2.5 concentrations. The situation is exacerbated by the return to pre-quarantine pollution levels observed in 2019, emphasizing the urgency of addressing this issue.
The Central Pollution Control Board (CPCB) reports that, as of September 22, 2023, India's National Air Quality Index (NAQI) stood at a moderate value of 78. However, many cities, including Bhiwadi (162), Pune (149), Jalandhar (147), and Gurugram (138), faced poor or very poor air quality levels. The primary sources of air pollution in India encompass fossil fuel combustion, biomass burning, industrial emissions, vehicular exhaust, and dust.
India's environmental health challenges encompass a broad spectrum of issues, from air pollution to access to safe water and sanitation, extreme weather events, loss of biodiversity, and emerging infectious diseases. According to the World Health Organization (WHO), environmental factors accounted for a staggering 26% of total deaths and 25% of the total disability-adjusted life years (DALYs) in India in 2019. Leading causes of environmental mortality and morbidity include lower respiratory infections, diarrheal diseases, chronic obstructive pulmonary disease, ischemic heart disease, and stroke.
While India grapples with these challenges, it has also undertaken significant initiatives to enhance its environmental health situation. Key programs include the National Clean Air Programme (NCAP), the Swachh Bharat Mission (SBM), the National Action Plan on Climate Change (NAPCC), the National Biodiversity Action Plan (NBAP), and the Integrated Disease Surveillance Programme (IDSP). These initiatives reflect India's commitment to addressing pressing environmental concerns.
Educational Institutions Leading the Way
Notably, several educational institutions in India have emerged as pioneers in reducing their carbon footprint and promoting sustainability on their campuses.
The Indian Institute of Technology (IIT) Delhi, achieved a remarkable feat by reducing its carbon footprint by over 50%. This achievement was accomplished through the strategic purchase of power from green generators and the installation of solar panels on campus rooftops. The institute also implements an innovative waste management system that converts organic waste into biogas and compost.
Similarly, Sri Ramakrishna Engineering College (SREC) in Coimbatore has undertaken a meticulous study of its carbon emissions from January 2018 to December 2019. The study revealed that the college emitted just 5.8 tonnes of carbon dioxide equivalent (CO2e) per student per year, surpassing the national average of 6.7 tonnes CO2e per capita per year. SREC has adopted a range of sustainable measures, including the use of LED lighting, energy-efficient appliances, rainwater harvesting systems, and biodegradable packaging materials.
One such example is provided by Pallavee Dhaundiyal Panthry, Chief Communication Advisor, World of Circular Economy (WOCE), an organisation in environment, climate, and sustainability solutions, "As we stand on the precipice of a world grappling with environmental challenges, schools emerge as beacons of hope, illuminating the path toward a sustainable future. The question at the forefront of this journey is: How can we help individuals adopt 'Sustainable Human Behavior' to support the growth of all people and help them lead a life of dignity, thereby creating a culture of sustainability among the masses? For instance, take the example of the Green School in Bali, Indonesia. Their curriculum goes beyond traditional education; it's a holistic approach to sustainability. Students there learn about sustainable farming practices, participate in reforestation efforts, and engage in constructing eco-friendly bamboo buildings. Picture students on field trips, immersing themselves in the intricacies of ecology, their hands in the soil, planting seasonal crops, and nurturing an eco-agricultural sensibility. Schools should foster an environment of open discourse — a sanctuary where students commune, exchange ideas, and champion a more environmentally sustainable future for all. Schools must integrate sustainability into their very DNA. It's not a subject but a way of life, an ethos that guides every decision and action."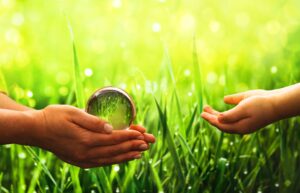 Sustainability has evolved from a buzzword into a moral imperative. Educational institutions are not merely centers of academic learning but also institutions tasked with shaping responsible global citizens. Focusing on sustainability aligns with this mission and equips students with competencies vital for the future. Additionally, sustainable practices in educational institutions can lead to cost savings, creating a win-win situation for both the environment and the institution. On the importance of schools to follow environmentally friendly practices, Mamta Shekhawat, Founder, Gradding.com said, "To make the entire environment sustainable, schools should provide quality education. Schools should teach everyone that to secure the future generation & their needs, the current generation must meet all their requirements with eco-friendly methods. There must be suitable lessons present in the curriculum by which students know the importance of a healthy environment. That is how education plays a huge role in making environment healthier."
Today's younger generations are increasingly vocal about environmental concerns. They aspire for an eco-friendly world and demand action on climate change. Children and adolescents engage in self-reflection about their actions and contemplate how the broader community can contribute to sustainable development. This burgeoning eco-consciousness is a powerful force that educational institutions can harness to effect positive change. By integrating sustainability into the curriculum and school culture, educators can nurture this innate desire for a greener planet.
Educational Institutions can embark on various initiatives to promote sustainability effectively. These include:
Curricular Integration: Incorporate environmental education across subjects to provide students with a holistic understanding of sustainability issues.
Green Infrastructure: Develop sustainable school facilities, incorporating features like solar panels, rainwater harvesting, and green spaces.
Waste Management Programs: Implement recycling and composting programs to reduce waste and educate students about responsible disposal.
Student Engagement: Encourage student-led eco-clubs or initiatives that empower young minds to drive sustainability efforts.
Community Involvement: Extend sustainability practices beyond the school gates by involving parents and the local community.
"Create opportunities for students to engage in practical, hands-on learning environmental projects. As Maldives is facing serious issues related to seagrass restoration. Therefore, our students have established a small seagrass nursery at the school and have been successfully restoring the seagrass since March 2023. I strongly believe by integrating these strategies, schools can not only educate students about environmental responsibility but also serve as role models for sustainable practices." Said Mohsina Mirza, Principal, Billabong High International School, Maldives.
The imperative for sustainable school practices in nurturing environmental health cannot be overstated. Educational institutions have a pivotal role to play in reducing the carbon footprint, addressing wastage, and fostering environmental health, particularly in the context of India's unique environmental challenges. By embracing sustainability, educational institutions prepare students for a future where responsible environmental stewardship is not an option but a necessity. These commendable efforts by educational institutions not only reduce their environmental impact but also serve as inspiring examples for the broader community. On World Environmental Health Day 2023, let us reaffirm our commitment to the planet and recognize the profound influence that educational institutions can wield in shaping a brighter, greener future