St. Xavier's Sr. Sec. School celebrates platinum jubilee
What began as St. Mary's Boy's School in the year 1941, has blossomed into one of the many prominent schools of the city in a span of 75 years.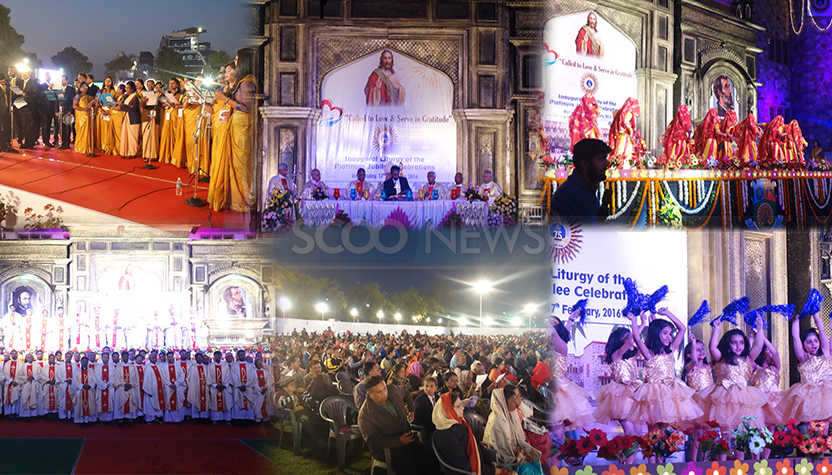 What began as St Mary's Boy's School in the year 1941, has blossomed into one of the most prominent schools of the city in a span of 75 years. We are talking about none other than the prestigious St. Xavier's Sr Sec School, renamed in January 1945. This year, starting from 17 February, the school celebrates its legacy.
The celebration on the first day began with remembering the Almighty at the Thanks giving Eucharistic Mass and continued with the Civic Function.
His Grace Salvatore Pennacchio- Apostolic Nuncio, India and Nepal, Archbishop William D'Souza-Archi diocese of Patna, Bishop Oswald Lewis- Diocese of Jaipur, Bishop Pius Thomas D' Souza- Diocese of Ajmer, Bishop Ignatius Menezes- diocese of Ajmer, Fr Varkey Perekkatt, SJ- Provincial of Delhi Jesuit Province, Fr Jose Vadassery, SJ- Provincial of Patna Jesuit Province marked their presence for the evening.
The civic function started with principal Fr. John Ravi, S.J thanking all for their presence. He said that it was their honour to have his Grace Salvatore Pennacchio- Apostolic Nuncio, India and Nepal amongst them, as he is the representative of Pope Francis and had brought his blessings for them.
Reminiscing St. Xavier's glorious history and talking about the school's principles, he said that we at Xavier's don't just believe in scoring high marks, but, "We celebrate those students who dare to make a difference." To that Fr  VarkeyPerekkatt, S J added, "We take note of all those people who have been part of our long journey…  I would like to thank all those people who have made Xavier's what it is today."
Little girls decked up in gold dresses with blue pom-poms in their hands, they completely  changed the mood and took the audiences into a different world by their performance on the school's Jubilee song 'You will remain in memory.'
The function would not be complete without a touch of the traditional, so, next there were a couple of dances performed on a medley of Rajasthani songs.
Next up was a documentary that threw light on the various facets of the distinguished school and its magnificent 75 years
At the end, His Grace Salvatore Pennacchio- Apostolic Nuncio, India and Nepal addressed the gathering, Rector Fr Glem Menezes, SJ gave his vote of thanks and the function concluded with the school's cheer song.
International Baccalaureate Experiences 31% Surge in Authorized IB World Schools Across India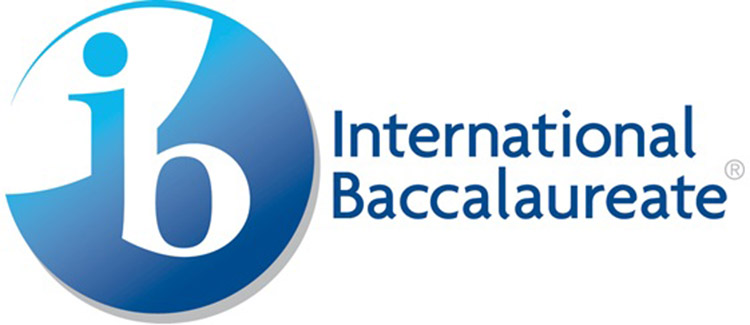 The International Baccalaureate (IB), a global educational foundation headquartered in Switzerland, reports substantial growth over the past five years in India. The surge, amounting to a 31% increase in authorized IB World Schools, reflects the growing preference for IB programs among schools nationwide. According to Haif Bannayan, the Global Director of Business Development at IB, the organization offers four comprehensive programs for students aged 3-19: the Primary Years Programme (PYP), Middle Years Programme (MYP), Diploma Programme (DP), and Career-Related Programme (CP).
As of 2023, there are now 226 authorized IB World Schools across India, collectively delivering 378 authorized IB programs. This breakdown includes 138 schools offering PYP, 59 schools providing MYP, 155 schools delivering DP, and 26 schools offering CP. However, the current distribution of IB World Schools remains concentrated in metropolitan areas like New Delhi, Gurugram, Mumbai, Kolkata, Bengaluru, and Chennai.
To address this imbalance and make IB education more accessible and affordable nationwide, the Delhi Board of Secondary Education (DBSE) collaborated with IB as part of Delhi's educational reforms under Arvind Kejriwal. In August 2021, they signed a Memorandum of Understanding to introduce IB programs in 30 government schools in Delhi. This initiative aims to encourage more schools to adopt the IB curriculum in the future.
Recognizing the evolving educational landscape in India, IB is actively collaborating with Indian institutions and educational authorities to extend its framework to students from diverse backgrounds and regions. Haif Bannayan expressed eagerness for ongoing dialogues with leaders to facilitate the delivery of high-quality, globally-oriented education to an even greater number of students.
The Diploma Programme (DP) offered by IB stands out globally, consistently aligning with or surpassing international standards, as indicated by the DP Country Alignment Study 2023. The study emphasizes the adaptability of DP courses to diverse national contexts, showcasing their seamless integration. Furthermore, it underscores the meticulous crafting of DP curricula to facilitate substantial depth and breadth of learning, illustrating their rigor and comprehensive educational value.
Bannayan highlighted the IB's acclaim for its emphasis on languages and global principles, coupled with a consideration of students' cultural backgrounds. This approach fosters a profound comprehension of the world, shaping graduates into multilingual thinkers poised to make a positive impact on a global scale.