Staying relevant is a constant. Educators share their personal targets for the year ahead… Part 2
All educators agree that in today's fast moving world it is essential to keep on upgrading one's skills to be prepared to handle the ever increasing learning needs of their students and teaching staff. Here we share what educators say they would like to learn in 2018: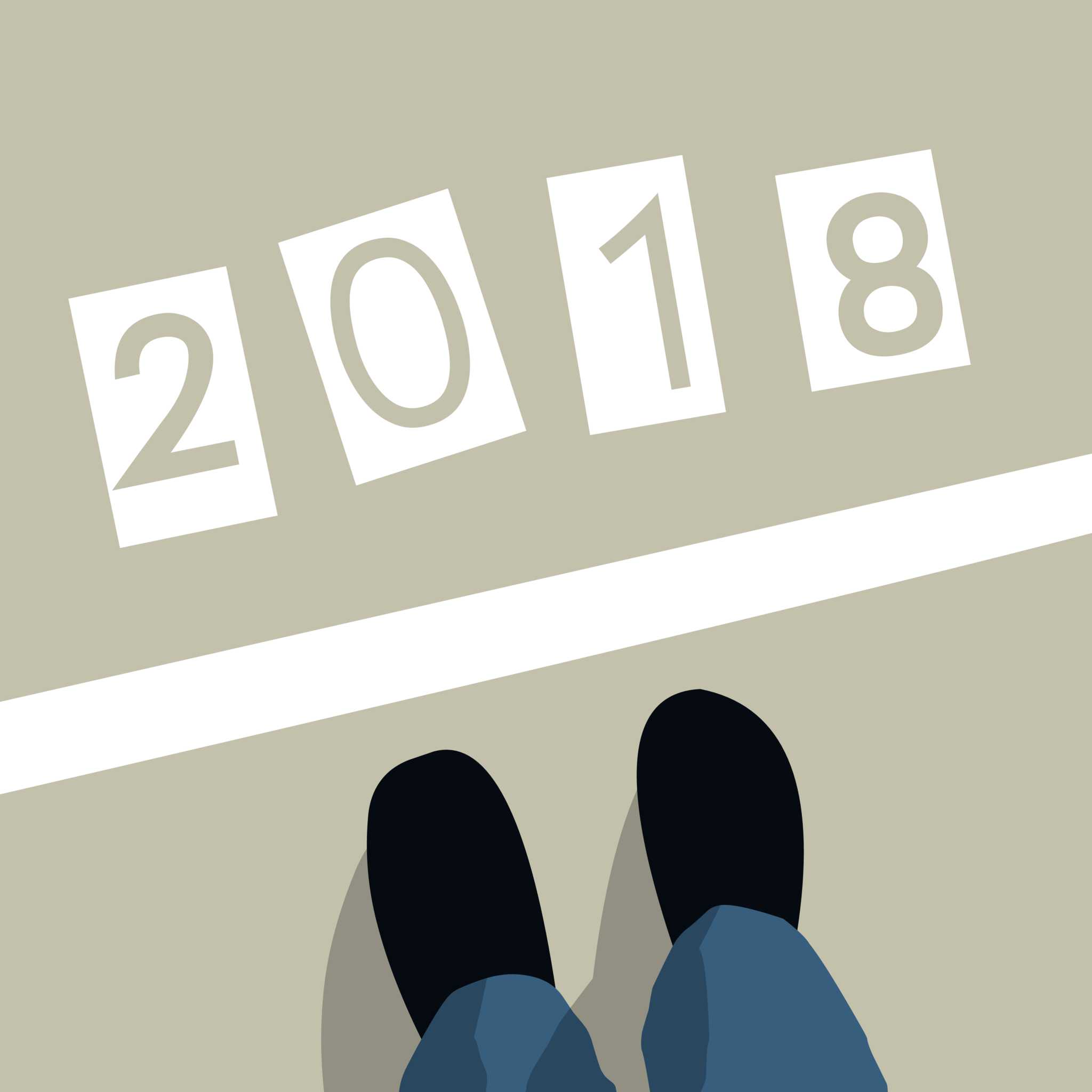 School leaders play a key role in developing and supporting teaching and learning in their schools, and in managing processes, systems, staff, and students. It is a complex and challenging job, yet most principals agree that it is enjoyable and rewarding. All educators agree that in today's fast moving world it is essential to keep on upgrading one's skills to be prepared to handle the ever increasing learning needs of their students and teaching staff. In the second part, we share what some more educators say they would like to learn in 2018:
"Use Web 2.0 tools in classroom engagement"
Neeta Bali
Director Principal, GD Goenka World School Gurgaon
Technology has become one the most essential parts of today's world and some can't even imagine a day spent without it. It has become a continuous process to upgrade ourselves in order to walk an extra mile in society. In the education industry, both teaching and learning have become more interactive and informative by inheriting the rapidly increasing technological platforms available to us each passing day.
We, as educators, should use Web 2.0 tools in our classroom engagement in order to build the young generation. These mainly include Animoto, which completely simplifies the creation and sharing of videos. Survey Builder is another platform which allows you to easily create and manage online surveys. Pinterest as a bookmark management tool helps teachers to organise and share anything from lesson plans, ideas, and crafts using a virtual bulletin board. Collaborative work among our colleagues can be enhanced by using Edmodo which facilitates collaboration and content sharing among school community. Schoology is the tool through which teachers can share their instructional resources and connect with other educators. Apart from this, course management can also be done by using Prezi, where teachers can use this presentation tool to organise and share ideas with other educators. In addition to all these, we should use Google Docs, Google Calendar, Skype sessions, podcasts, videocasts etc. as an integral part of our classroom learning and engagement, leading to widening of the imaginative ideas of the pupils under our care.
"Embracing the cloud"
Joseph Thomas
Chairman, Founder trustee, Mount Litera Zee School
Technology has given a whole new meaning to education. It has changed everything in our lives; what we knew, what we were accustomed to and has helped us to achieve our objectives more effectively and efficiently. Technology has twisted the fabric of traditional learning and extended new and more evolved learning methodologies. Education, with the help of technology, has crossed borders and has opened up a world of opportunities for students.
These are the new technologies we are looking to embrace in our school in 2018…
Cloud-based technology in education – The biggest advantage of cloud technologies is that they create a centralised repository of knowledge for students and teachers to access. This is taking the student-teacher collaboration beyond traditional classroom interaction. Cloud-based technology also enables educators to boost their reach without making any significant infrastructural spends.
Machine Learning and Artificial Intelligence – Machine Learning enables the system to learn individual actions and skills without explicitly being programmed. It establishes the relationship of different learning methodologies with respect to different behavioural models, progress reports, and annual results. They also create personalised training paths that match the needs of each and every student. AI is influencing pedagogical training and its algorithms create behavioural models by studying individual data sets. Based on these models, the algorithms develop a deeper understanding of a student's strengths and weaknesses and devise a unique personalised learning curve.
Data Analytics – Data Analytics enables educators with new teaching methodologies. Existing data points are being extracted to gain deeper insights that affect the overall academic growth of a student. Data scientists were able to derive critical observations through these records. They included an optimal book-to-pupil ratio – drawing on the optimal pupil-to-teacher ratio. Further, the analysis was quick to find that the dropout rate amongst this demographic gets reduced with the introduction of separate toilets for them.
Virtual Reality and Gamification – Augmented Reality, Virtual Reality, and Gamification are giving students an immersive, first-hand experience through graphical simulation, and, thereby,extending the concept of experiential learning. This has the effect of boosting both engagement and retention, while the use of animation ensures that students understand complicated theories easily.
"Enabling endless knowledge to be gathered and shared"
Taruna Kapoor
Vice Principal, Wisdom Valley Global School, Palwal
As a principal, I think my job is to expand my student world as far I can. The year 2017 has been a year that marked the same. Our cultural exchange with Sri Lanka, helped students learn about another country's culture, food, religions, sacred places and of course accepting a child of another nationality as a friend. While staying in school, students also communicated with students from Korea and Egypt, learning about them, their habits, their routines, their school and much more. Apart from this my students also sent some tokens to Korea which show the Indian spirit of togetherness and celebration like Ganesha, sweets, dandiya, etc. thus helping other students know about India and its culture. Such activities have helped blur lines on maps and globes.
Nowadays books are getting outdated; they provide relatively less knowledge and restrict the child's mind to a few pages. I would like to incorporate research by the student himself to understand a certain topic. This would inculcate the habit of using technology for something purposeful and not only for social networking. Taking one computer class per day and teaching a pre-decided syllabus might work to fetch marks, but will not work in bringing creativity in a child – space for experimenting and creating has to be provided. Computer and technology being such important facets of a student's life, a structured syllabus for the same will only restrict his mind and knowledge to some five or six topics. Innovation is the new trend that is prevalent nowadays and a child has to be trained for the same. This can only be done when there is room for exploring and learning. Therefore, boring books and notes should be replaced by internet and computers where endless knowledge should be gathered and shared. This would enable the child to grow and not chase syllabus deadlines.
"Making the shift in thinking"
Nidhi Sirohi
G.D. Goenka Global School, Noida
Education is an ongoing process. It is not confined to the four walls of the school. Our society is changing rapidly. With the advent of technology, our lives have been revolutionised. The main purpose of school education is to give a child the skills, knowledge and values to be able to live a happy, accomplished and powerful life. The child should become a valuable global citizen. Seeking a livelihood in the field of their choice is paramount. This should include not only their choice but aptitude as well. Keeping the above in mind, in the information-rich society of today, it will be important for us to teach our students to 'learn, unlearn and relearn'.
We need to accept certain shifts – from an emphasis on providing content to providing skills, from looking at the classroom as the only point of learning to accepting that learning happens across life spaces, the shifting equation between the relationship between teacher and student, parent and child. Concepts such as smart classrooms in schools have given the students more control of learning, moving the power centre from the teacher's desk to the student's fingertips and mind. The classroom at our schools means more opportunities for collaborative learning among children, from student to student, from student to teacher and not just teacher to student.
Even in terms of 'Discipline' – there is a paradigm shift from an authoritative environment to a democratic and collaborative one. As we make this shift in our thinking, our expectations will definitely match the outcome.
We need to constantly remember – we are yesterday's adults teaching children today for tomorrow.
This is a special feature published in the December 2017 issue – "Skilling up for 2018!", which we are sharing as a two part series.
Moral Education in Scohools
The instillation of moral concepts is necessary for people of all ages, but it is essential for younger children.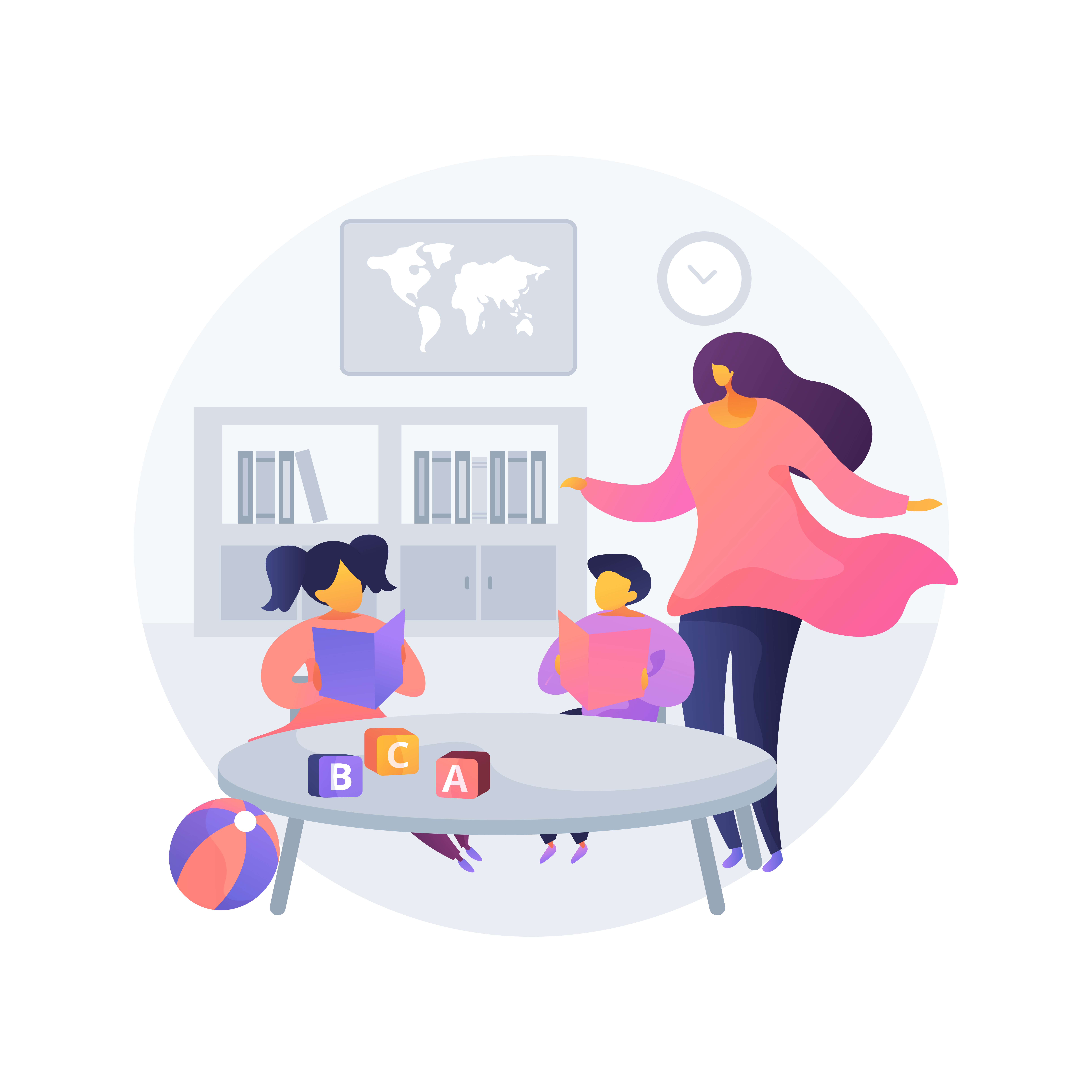 Students' sense of right and wrong compels them to let go of paranoia, envy, and self-importance and instead learn to collaborate for the benefit of the larger good. This is because their sense of right and wrong demands that students let go of paranoia, envy, and self-importance. Swami Vivekananda thought that the essential factors in achieving one's goals were the bravery to act on one's beliefs (both in oneself and in God), patience, and consistently working. God said chastity, patience, and perseverance are the most critical factors in overcoming any obstacle.
Establishing a solid root requires more than having strong moral convictions and a desire to learn; similarly, for the body, having a healthy heart will aid in generating healthy leaves and branches. A well-known saying states, "when a character is gone, everything is lost." In contrast, the proverb also says, "if money is lost, nothing is lost," "if health is lost, something is lost," and so on. Schools around the country have started including a subject known as moral science in their academic programs to instill ethical and moral values in today's and future students. Each day, developing a firm moral foundation becomes more complex.
Students in today's society are very involved in their academic pursuits and in playing games; however, somewhere along the line, moral instruction becomes obligatory because it provides students with a correct form and guidance regarding how to behave or respond in a variety of challenging circumstances. The instillation of moral concepts is necessary for people of all ages, but it is essential for younger children. It is a common belief that the minds of young children are empty, comparable to a sheet of white paper and that any impressions made on them by adults will remain for a considerable amount of time. Because they are the ones who are responsible for a substantial portion of their student's mental and cognitive growth, teachers are the ones who have the most responsibility when it comes to instilling a moral foundation in their students. This makes the task of doing so a lot more complicated. At the same time, it is plain to observe that the students who attend that particular school are complicit in undesirable activities such as fighting among themselves and cheating on tests. It's possible someone saw this. 
A child who receives this kind of education will only benefit a little when it comes to coping with the obstacles of real life, such as formulating ideas and conclusions and selecting the most appropriate action to take. To address this problem, educational institutions had to revise their curriculum and initiate the provision of extracurricular activities such as special courses, seminars, and workshops run by appropriately trained counselors. These should be organized under the supervision of teachers who can assist in incorporating "values" lessons into the educational process to encourage the development of well-rounded personalities in students. These should be organized under the supervision of teachers who can assist in incorporating these lessons into the educational process.
The word "moral education" refers to an ethical education that supports people in making judgments that will take them down the appropriate route in life. This education is referred to as "moral education" in this article. Truthfulness, honesty, generosity, hospitality, tolerance, love, compassion, and sympathy are some of the core elements of this notion. Following a path of moral education is the one that leads to perfection. Pursuing an academic degree should not be the only goal of education; instead, the emphasis should be placed on the instillation of important moral and ethical principles that contribute to the growth of an individual's persona and the improvement of society.
Because it is an urgent issue that needs to be addressed, the hidden curriculum, which refers to the transmission of norms, values, and beliefs imparted in the classroom and the social environment, should be included in the educational system that is in place today. This is because it refers to transmitting such things in the classroom and the social environment. The idea that it is helpful and helps reinforce the concepts taught in the official curriculum is lost in many schools even though it serves to do both of those things. They focus more on the language, the issues, and the marks rather than just the marks themselves. For instance, on the one hand, a school may openly assert and assure that its education policy and procedures are structured so that all students can achieve academic success. Still, on the other hand, the school may only do some of these things.
Another example would be that a school may offer only some students the opportunity to participate in extracurricular activities. They can spend less time with their children since most parents in our modern, industrialized age have employment. This results in less time for the parents to spend with their children. Consequently, young people suffer from an absence of moral standards and cannot distinguish between evil and good. What happens if the people who live in a society do not behave appropriately, even though our modern civilization is far more advanced and significantly better than it was in the past? People's moral compass has been steadily deteriorating due to the rapid development of urbanization and modernity, leading to this phenomenon. It becomes impossible to trust anybody, not even their closest friends and relatives. 
With the march of time, you will encounter cutthroat competition no matter where you go, whether at a school, university, business, or any other setting where there is a skill contest. People in today's materialistic culture are jealous of each other's achievements. However, instead of becoming suspicious of and envious of one another's accomplishments, people should encourage, collaborate, and work together to promote the common good. 
A considerable shift from the current situation is required in light of children's significance to the country's future. As time passes, they experience a decline in their feelings, including faith, honesty, love, and a sense of brotherhood. Children in today's culture are taught not to trust anybody and to restrict the number of friends they have. In the past, we learned to share and make new friends at school based on our moral convictions. However, in today's society, children are taught to limit the number of friends they have.
Author – Dr. Dheeraj Mehrotra, Principal, Kunwar's Global School, Lucknow