Staying relevant is a constant. Educators share their personal targets for the year ahead… Part 2
All educators agree that in today's fast moving world it is essential to keep on upgrading one's skills to be prepared to handle the ever increasing learning needs of their students and teaching staff. Here we share what educators say they would like to learn in 2018: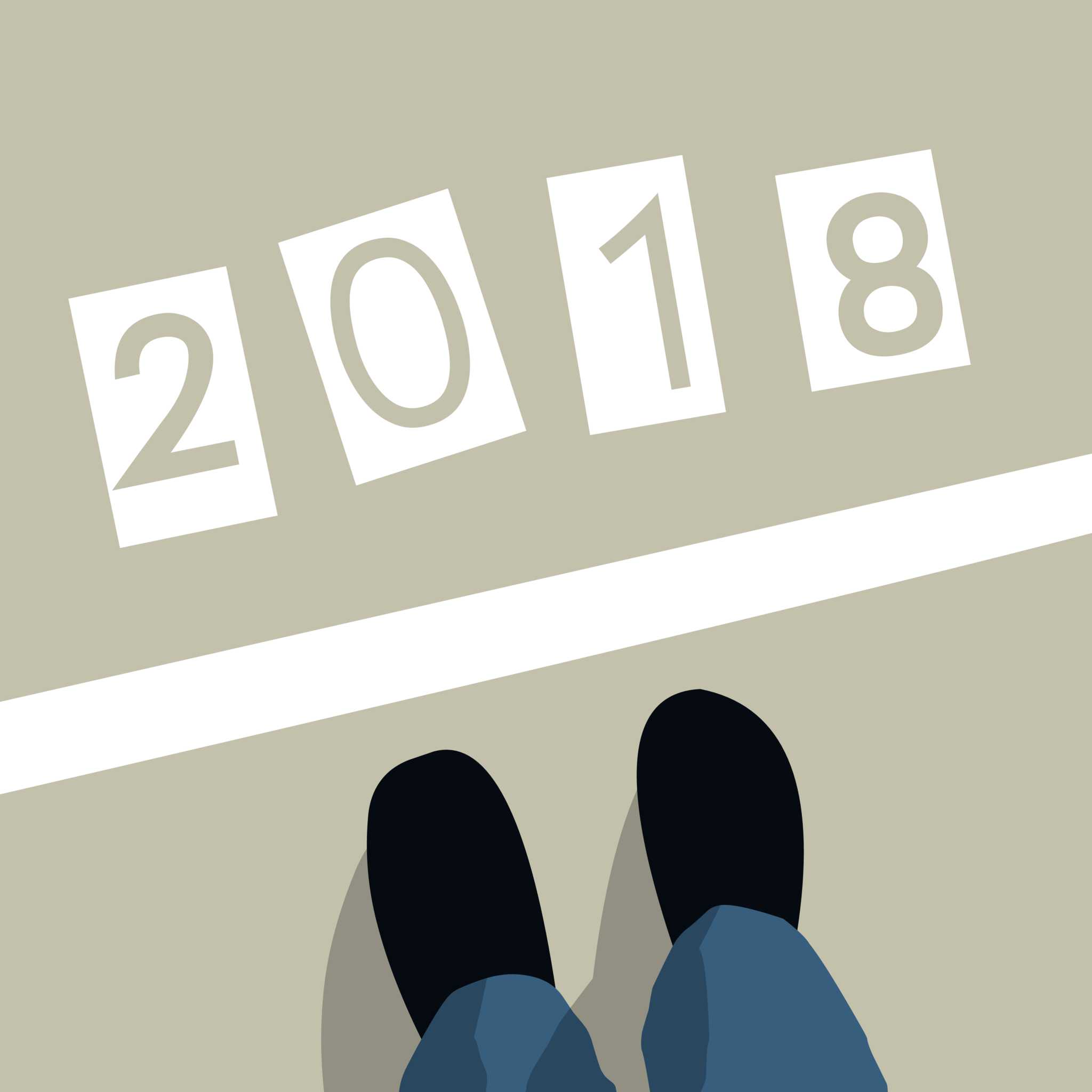 School leaders play a key role in developing and supporting teaching and learning in their schools, and in managing processes, systems, staff, and students. It is a complex and challenging job, yet most principals agree that it is enjoyable and rewarding. All educators agree that in today's fast moving world it is essential to keep on upgrading one's skills to be prepared to handle the ever increasing learning needs of their students and teaching staff. In the second part, we share what some more educators say they would like to learn in 2018:
"Use Web 2.0 tools in classroom engagement"
Neeta Bali
Director Principal, GD Goenka World School Gurgaon
Technology has become one the most essential parts of today's world and some can't even imagine a day spent without it. It has become a continuous process to upgrade ourselves in order to walk an extra mile in society. In the education industry, both teaching and learning have become more interactive and informative by inheriting the rapidly increasing technological platforms available to us each passing day.
We, as educators, should use Web 2.0 tools in our classroom engagement in order to build the young generation. These mainly include Animoto, which completely simplifies the creation and sharing of videos. Survey Builder is another platform which allows you to easily create and manage online surveys. Pinterest as a bookmark management tool helps teachers to organise and share anything from lesson plans, ideas, and crafts using a virtual bulletin board. Collaborative work among our colleagues can be enhanced by using Edmodo which facilitates collaboration and content sharing among school community. Schoology is the tool through which teachers can share their instructional resources and connect with other educators. Apart from this, course management can also be done by using Prezi, where teachers can use this presentation tool to organise and share ideas with other educators. In addition to all these, we should use Google Docs, Google Calendar, Skype sessions, podcasts, videocasts etc. as an integral part of our classroom learning and engagement, leading to widening of the imaginative ideas of the pupils under our care.
"Embracing the cloud"
Joseph Thomas
Chairman, Founder trustee, Mount Litera Zee School
Technology has given a whole new meaning to education. It has changed everything in our lives; what we knew, what we were accustomed to and has helped us to achieve our objectives more effectively and efficiently. Technology has twisted the fabric of traditional learning and extended new and more evolved learning methodologies. Education, with the help of technology, has crossed borders and has opened up a world of opportunities for students.
These are the new technologies we are looking to embrace in our school in 2018…
Cloud-based technology in education – The biggest advantage of cloud technologies is that they create a centralised repository of knowledge for students and teachers to access. This is taking the student-teacher collaboration beyond traditional classroom interaction. Cloud-based technology also enables educators to boost their reach without making any significant infrastructural spends.
Machine Learning and Artificial Intelligence – Machine Learning enables the system to learn individual actions and skills without explicitly being programmed. It establishes the relationship of different learning methodologies with respect to different behavioural models, progress reports, and annual results. They also create personalised training paths that match the needs of each and every student. AI is influencing pedagogical training and its algorithms create behavioural models by studying individual data sets. Based on these models, the algorithms develop a deeper understanding of a student's strengths and weaknesses and devise a unique personalised learning curve.
Data Analytics – Data Analytics enables educators with new teaching methodologies. Existing data points are being extracted to gain deeper insights that affect the overall academic growth of a student. Data scientists were able to derive critical observations through these records. They included an optimal book-to-pupil ratio – drawing on the optimal pupil-to-teacher ratio. Further, the analysis was quick to find that the dropout rate amongst this demographic gets reduced with the introduction of separate toilets for them.
Virtual Reality and Gamification – Augmented Reality, Virtual Reality, and Gamification are giving students an immersive, first-hand experience through graphical simulation, and, thereby,extending the concept of experiential learning. This has the effect of boosting both engagement and retention, while the use of animation ensures that students understand complicated theories easily.
"Enabling endless knowledge to be gathered and shared"
Taruna Kapoor
Vice Principal, Wisdom Valley Global School, Palwal
As a principal, I think my job is to expand my student world as far I can. The year 2017 has been a year that marked the same. Our cultural exchange with Sri Lanka, helped students learn about another country's culture, food, religions, sacred places and of course accepting a child of another nationality as a friend. While staying in school, students also communicated with students from Korea and Egypt, learning about them, their habits, their routines, their school and much more. Apart from this my students also sent some tokens to Korea which show the Indian spirit of togetherness and celebration like Ganesha, sweets, dandiya, etc. thus helping other students know about India and its culture. Such activities have helped blur lines on maps and globes.
Nowadays books are getting outdated; they provide relatively less knowledge and restrict the child's mind to a few pages. I would like to incorporate research by the student himself to understand a certain topic. This would inculcate the habit of using technology for something purposeful and not only for social networking. Taking one computer class per day and teaching a pre-decided syllabus might work to fetch marks, but will not work in bringing creativity in a child – space for experimenting and creating has to be provided. Computer and technology being such important facets of a student's life, a structured syllabus for the same will only restrict his mind and knowledge to some five or six topics. Innovation is the new trend that is prevalent nowadays and a child has to be trained for the same. This can only be done when there is room for exploring and learning. Therefore, boring books and notes should be replaced by internet and computers where endless knowledge should be gathered and shared. This would enable the child to grow and not chase syllabus deadlines.
"Making the shift in thinking"
Nidhi Sirohi
G.D. Goenka Global School, Noida
Education is an ongoing process. It is not confined to the four walls of the school. Our society is changing rapidly. With the advent of technology, our lives have been revolutionised. The main purpose of school education is to give a child the skills, knowledge and values to be able to live a happy, accomplished and powerful life. The child should become a valuable global citizen. Seeking a livelihood in the field of their choice is paramount. This should include not only their choice but aptitude as well. Keeping the above in mind, in the information-rich society of today, it will be important for us to teach our students to 'learn, unlearn and relearn'.
We need to accept certain shifts – from an emphasis on providing content to providing skills, from looking at the classroom as the only point of learning to accepting that learning happens across life spaces, the shifting equation between the relationship between teacher and student, parent and child. Concepts such as smart classrooms in schools have given the students more control of learning, moving the power centre from the teacher's desk to the student's fingertips and mind. The classroom at our schools means more opportunities for collaborative learning among children, from student to student, from student to teacher and not just teacher to student.
Even in terms of 'Discipline' – there is a paradigm shift from an authoritative environment to a democratic and collaborative one. As we make this shift in our thinking, our expectations will definitely match the outcome.
We need to constantly remember – we are yesterday's adults teaching children today for tomorrow.
This is a special feature published in the December 2017 issue – "Skilling up for 2018!", which we are sharing as a two part series.
Educating the Heart, Mind and Body
True education, which comes with an educated heart, mind, and body, helps us overcome our prejudices and become wholesome human beings who are not only intellectually sound but also physically productive and socially conscious.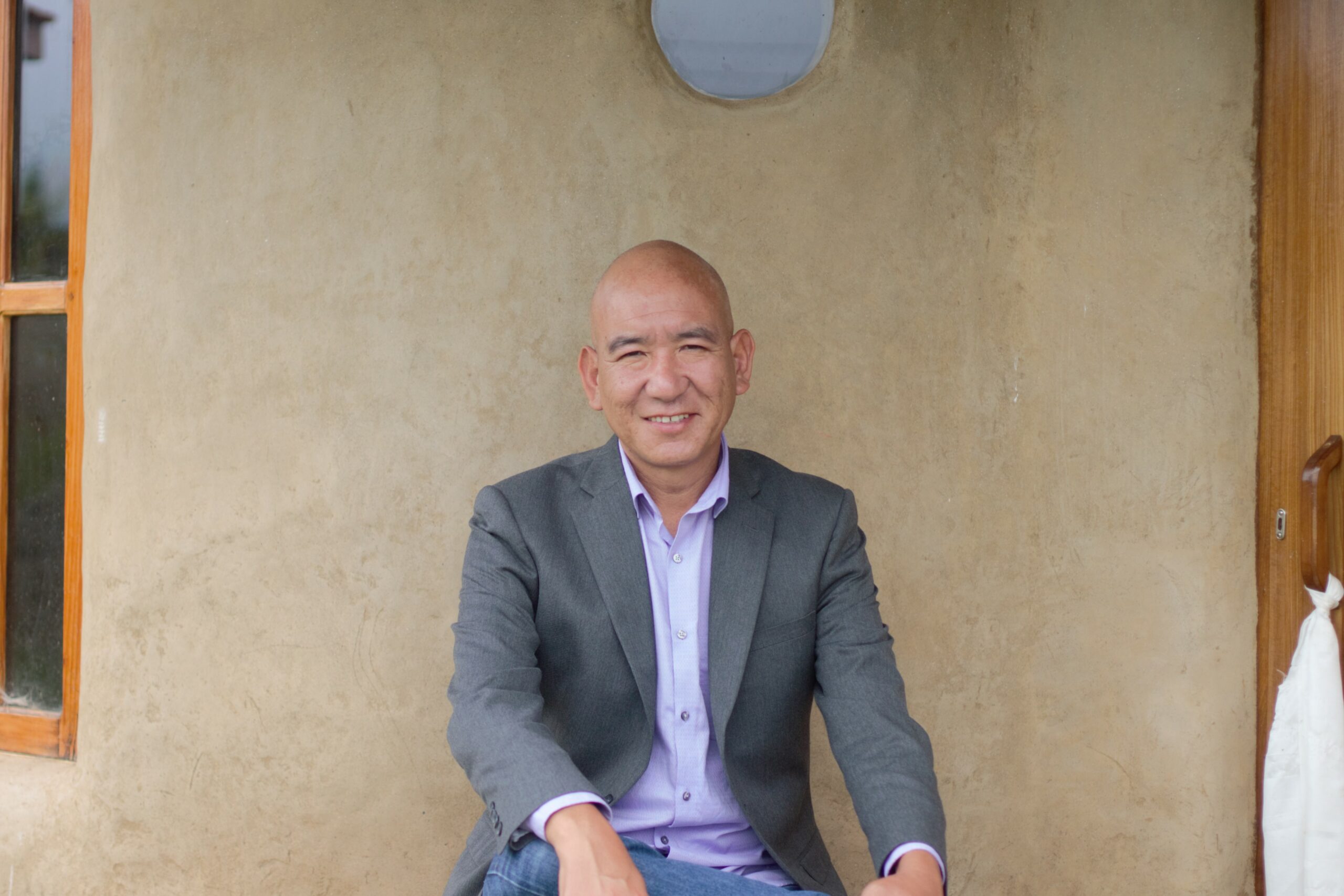 Educating the mind without educating the heart is no education at all!

Aristotle
The above adage by Aristotle implies the importance of imparting values like empathy, compassion, resilience, rationality, humanity, accountability, integrity, confidence, and courage through education. True education, which comes with an educated heart, mind, and body, helps us overcome our prejudices and become wholesome human beings who are not only intellectually sound but also physically productive and socially conscious.
In considering the opening paragraph, are we ready to re-envision our learners and rethink their education? Are we ready to prepare our children for an unknown future and make them believe in their potential to create the future they desire? 
I believe the immediate responses would be: Undeniably! It is the need of the hour! However, preparing the creators of the future requires an internal shift in the adults' mindset—be it parents, educators, or policymakers.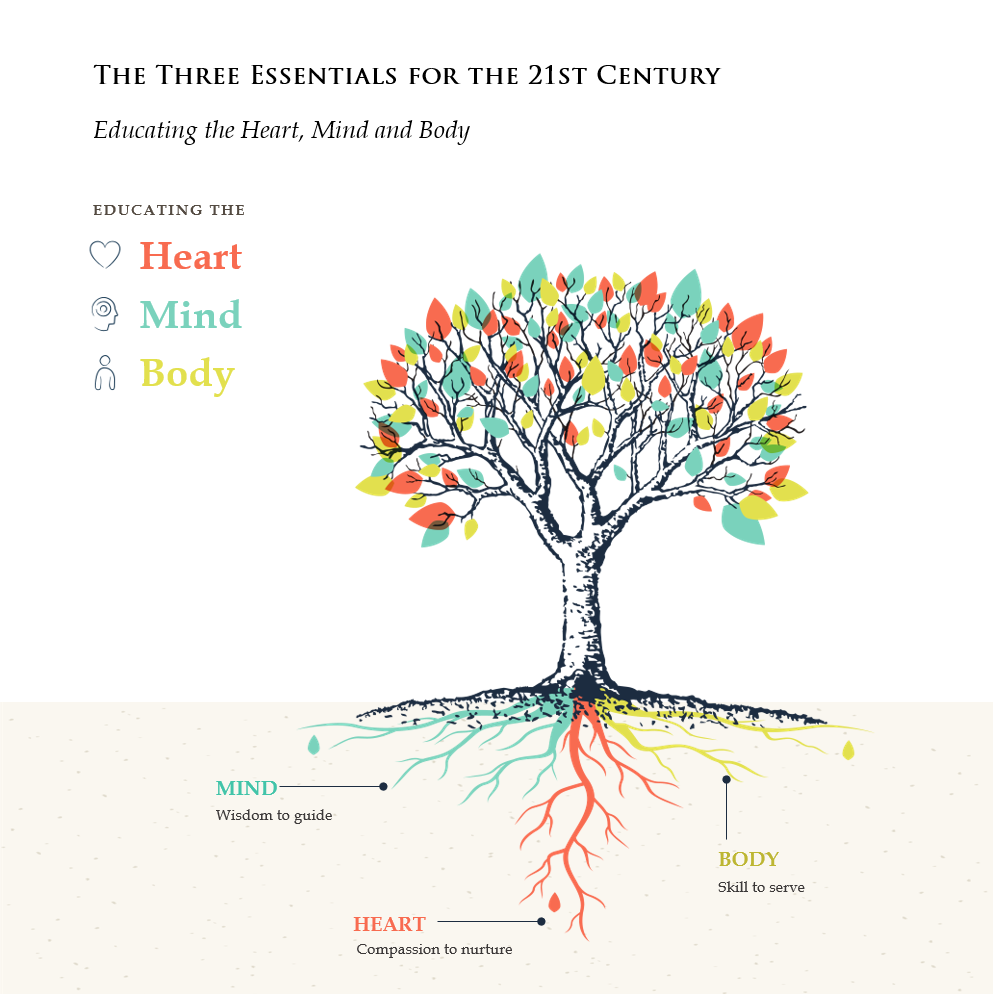 At Jhamtse Gatsal, a young children's community that I started in 2006 to raise and educate children from backgrounds of trauma and adversity from my remote region in Tawang, Arunachal Pradesh, we believe that education must align every child's potential, developmental needs, and dreams with their talents and abilities. It must focus on the processes of learning over outcomes as well as nurture each child's unique competencies, skills, and pace of growth. Finally, it must foster holistic student learning and expression in academic, social-emotional, artistic, and essential life skills.
Embracing a gardener's approach because Jhamtse Gatsal means Garden of Love and Compassion, our educational approach values every child. Each adult at Jhamtse Gatsal acts like a gardener and sees children as unique seeds with their own growing needs and contributions. We believe that every child is like a tiny seed with the immeasurable potential to grow into healthy, thriving, and abundant trees. Thus, our educational model places the child at the center, and through the right nurturance and a conducive environment, lets their potential emerge from within.
I believe that today's learners require an education system and learning environment which enhances creativity and engagement rather than conformity and compliance to make the transition from seeker to a creator mindset. A truly educated person understands the purpose of creation. S/He works with intelligence for the benefit of everyone. Hence, at Jhamtse Gatsal, we focus on fostering an understanding of interdependence and responsibility to nurture our children as individuals, but not make them individualistic.
The National Education Policy 2020 is a step in the right direction towards such nurturance. Its rootedness in the rich heritage of ancient and eternal Indian thought of pursuit of knowledge (jnan), wisdom (pragyaa), and truth (satya) being the highest human goal which is supported by modern-day technological developments strongly resonates in the educational model being practiced at Jhamtse Gatsal.
When we educate the heart, mind, and body of each child through a learn, reflect, and engage pedagogy, it enables our children to cultivate compassion to nurture, wisdom to guide, and skill to serve. I believe such learning equips children with skills to create an equitable and sustainable future for themselves and others. To achieve this goal, our education needs to transition from schooling with siloes of academic, extra-curricular, vocational, life skills, or social-emotional learning. Given the rapid post-liberalization growth, climate change, and a pandemic that brought humanity to a standstill, fostering adaptability, resilience, and human-centric skills are the need of the hour. All these skills must be interwoven to raise conscious, responsible, and capable human beings.
Such preparation necessitates us—the adults—to be willing to unlearn and relearn first. Simply incorporating skill-building or social-emotional programs as extra-curricular activities is not enough. Learning must give mainstream emphasis and time to foster a diverse range of skills to enable children to create the future they desire. Our National Education Policy 2020 has broadly mapped out how such interconnected learning can be achieved. Now curricula need to be developed to translate it into action.
Furthermore, simply reimagining curricula that accommodate the three essentials of educating the heart, mind, and body as well as the diverse learning styles of all children is not enough to meet the educational needs of all learners. We also need to imagine a new generation of learning spaces that can support our learners and educators to engage with and deliver progressive curricula.
To my mind, the new generation of learning spaces must include the following aspects:
Utility
Be adaptable, spacious, and flexible learning spaces, designed for efficient access, and which can respond to the needs of all learners, educators as well as the evolving technologies needed to fulfill the present and future needs of our learners.
Wellbeing
The design of the reimagined learning spaces must be comfortable, safe, and healthy for children while stimulating their emotional wellbeing.
Significance
Research has shown that when a physical learning space embodies its 'inherent pedagogy,' the cultural, psychological, and behavioural attributes of the physical space shape both the learning and the teaching. Envisioning our learning spaces to manifest our values, as was the case in generations past, would inspire learners to imbibe these principles.
When the design of our learning spaces is inherently suited to enhance the educational experience of all learners, it would allow learners to make choices and experiment with learning techniques to ultimately discover how they learn best and where their true passions lie. It would equip educators with a greater capacity to effectively respond to the diverse learning needs of their learners.
Last but not the least, the Covid-19 pandemic lay bare the existing fault lines within the educational system and reinforced the importance of technology in narrowing the long-standing gaps, disparities, and inequities. I envision a Classroom 2.0 which would pair humans and technology and enable parents, educators, and policymakers to reimagine and rethink the design and development of digital infrastructures to achieve inclusive, equitable, and quality education for all.
About the author:
Lobsang Phuntsok is a former Buddhist monk whose work is focused on transformative education, sustainable development, and social entrepreneurship. In 2006, he started Jhamtse Gatsal Children's Community in Lumla, Arunachal Pradesh – a loving home and learning environment for 100+ children from backgrounds of trauma and adversity.
Jhamtse Gatsal is a right living laboratory practicing the principles of love and compassion in raising our children through an integrated educational model which focuses on the Three Essentials of the 21st Century: Educating the Heart, Mind, and Body.
Jhamtse Gatsal has been featured in the Emmy Award winning documentary, Tashi and the Monk. Lobsang is a global speaker on raising and educating children mindfully and compassionately. He has given keynote addresses at the United Nations during the Universal Children's Day celebrations, the Ministry of Education in Israel, and at diverse learning platforms within India and internationally. He has received several prestigious awards including the Spirit of Humanity Award from the Americares Foundation and the State Gold Medal from the Government of Arunachal Pradesh.