University of Salford's Professor Peter Barrett shares results of his ground-breaking research at GESS Dubai.
There are rarely good or bad schools, rather there are more or less effective classrooms.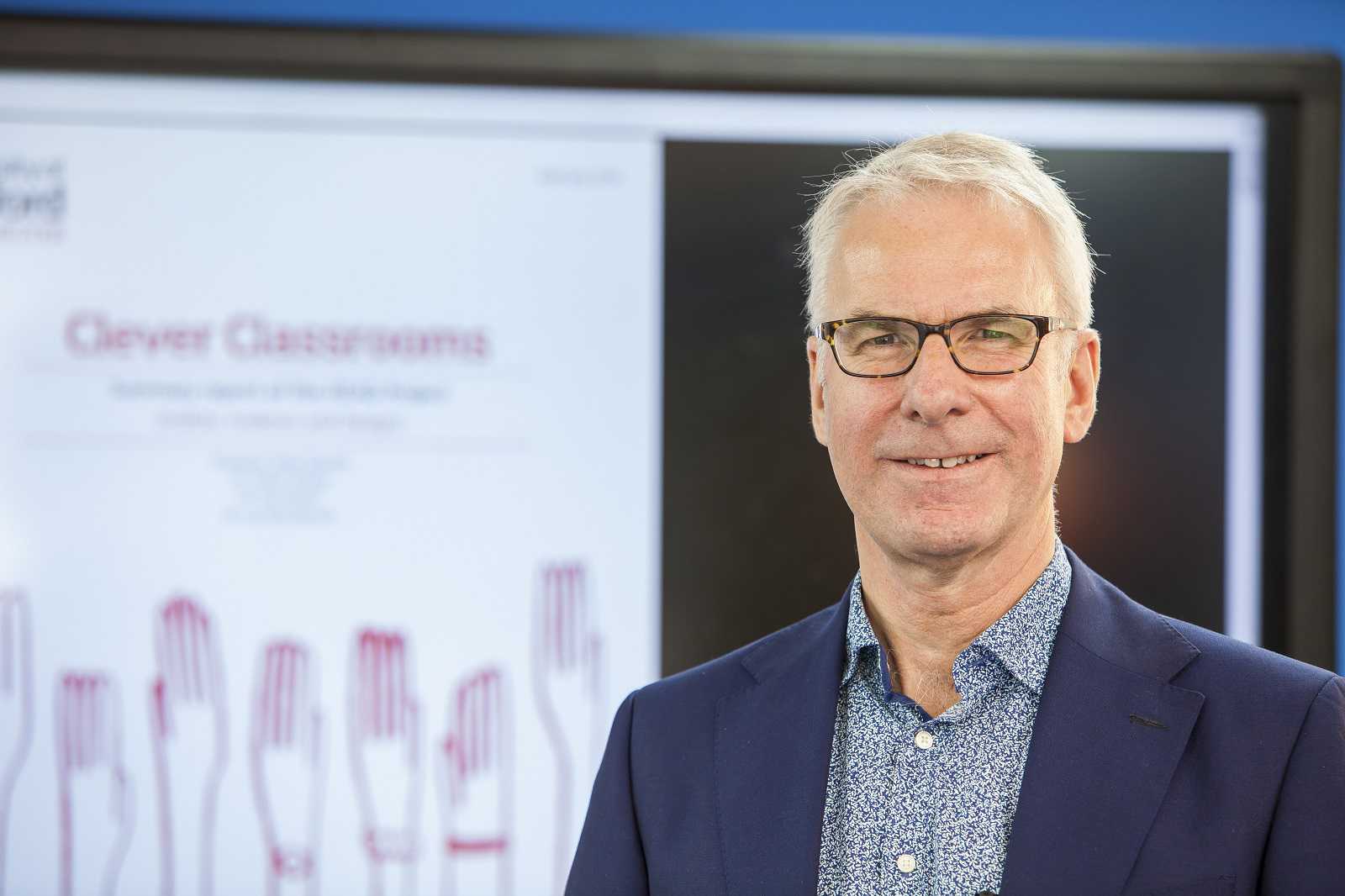 Quote: There are rarely good or bad schools, rather there are more or less effective classrooms
Although everyone knows it instinctively, it has been surprisingly difficult to actually prove that the design of a classroom impacts on the learning rates of pupils. It took eight years of effort by a team of researchers at the University of Salford, Manchester to provide a provable link between the physical space and learning outcomes. A survey which included 3766 children in 137 classrooms from 27 very different schools provided firm evidence that the physical characteristics of the classroom accounted for 16% of the variation in the learning progress of these children. Details of our large study are given in a peer reviewed journal [1] and in an illustrated guide for designers and teachers, entitled "Clever Classrooms"[2]. These are freely available.
To attack the difficulty of separating the impact of the space itself from other factors the HEAD (Holistic Evidence and Design) study did two things. First, it focused on primary schools, as the pupils are mainly in the same classroom for the whole year. This means that any possible impact would be maximised and also that there would be strong metrics of their academic progress. Second, multilevel statistical modelling was used to differentiate the impacts of the classroom itself, from variations owing to individual pupil differences or whole school effects.
In addition, the HEAD study takes an approach that places the pupil at the centre of analysis. This includes everything (as far as possible) that impacts on the pupil through their senses and is interpreted by their brain. Discussions with colleagues in the A.N.F.A. (Academy of Neuroscience for Architecture) and others led to the development of the, much broader than usual, "SIN" framework of factors to be considered. These are as follows
Stimulation: visual complexity and colour.
Individualisation: ownership (personalisation and distinctiveness), the flexibility of the layout and connection (or way-finding).
Naturalness: light, temperature, air quality, sound and links to nature.
It can be seen that the naturalness factors are fairly familiar and it turns out that these are very important, collectively accounting for about half of the impact of the classroom on learning.
More novel and surprising is the clear finding that the individualisation and stimulation factors, taken together, are equally important. They each drive about a quarter of the impact on learning.
So the picture is clear. To learn optimally, pupils need classroom spaces that are healthy (naturalness), distinctive, allow ownership and personalisation (individualisation), and that present an appropriate level of ambient stimulation. This last factor is the result of a combination of the visual complexity of the space and of the colour scheme. The HEAD study clearly showed for the first time that in practice a mid-level of stimulation is ideal for learning, not too boring or too chaotic.
The figure here summarises the impacts associated with the seven design parameters found to be statistically significant.
Considerable effort was taken to include school-level factors, such as the layout of the school and outside play facilities, but the variation between classrooms within each school tended to be greater than the aggregate differences between schools. In short, in terms of learning progress, the primary school pupil's classroom is their world and as such is where effort needs to be focused when investing in the infrastructure. This does not mean that other broader factors should be ignored, but it argues strongly for making sure that each (existing or proposed) classroom works in its own right and from there to build out to a broader picture. This could be styled "inside-out" design and is captured by the thought that there are rarely good or bad schools, rather there are more or less effective classrooms. That is the detailed level of analysis that is needed to bring about improvements that will impact on the educational progress of pupils.
The naturalness design parameters of good (day)lighting, control over temperature and ventilation are all important in relation to learning. So windows should not be covered with display material, individual classrooms should have local thermostats, and windows should be opened when rooms are getting stuffy (which they often are). These are all quite obvious in one way, but in practice are often not given the high priority their connection to learning demands. In this case, as with the following factors, there is much that can be done in existing spaces, as well as at the design stage.
The more novel individualisation design parameters of flexibility and ownership are, respectively, about offering options to pupils and teachers and the opportunity to create a personal connection with their classroom. Some of this is about the spaces created within and adjacent to the classroom. These can support a variety of activities, which is especially important for younger children where the teaching methods are typically more play-based. So, even in a rectangular room, learning zones (eg for reading, art, role-play) can be established with the creative use of furniture. Without this infrastructure it is hard for teachers to deliver the curriculum in an interesting and engaging way. Ownership can come from visible signs of the pupils – their work on display boards on the wall, their names on trays, etc. Additionally, the classroom furniture should be age-appropriate and of good quality. At one level this seems to send a message to the children that they are valued, whilst at a practical level a child sitting on a chair, and at a desk that are too big for them is not going to be comfortable. In contrast to the UK, in Norway, for example, it is absolutely normal for all pupils to have height-adjustable chairs. The aim in relation to "individualisation" is get to the point where the pupils are comfortable ergonomically and clearly feel that "this is our classroom".
The other novel area concerns the appropriate level of stimulation. Visual complexity can come from the shape and form of the room that can be addressed through the basic structure, or via learning zones as mentioned above. It can also be strongly driven by the extent and coherence of displays. So there can be a tension here with individualisation as the level of ambient visual stimulation can become chaotic. This is not good for learning, but equally too bland is not good either. A moderate level of visual complexity should be sought and can be balanced out to a degree by the other element contributing to stimulation, namely the colours used in the classroom. These again should, taken together, avoid extremes of brightness and dullness. Walls, floors, furniture, blinds, etc all contribute, but for walls, typically a light, calm colour generally, plus an area of brighter colour, maybe on the "teaching wall" can work well.
Overall, what is suggested is that the HEAD findings mean that it is now a practical proposition for teachers and designers to look at classrooms as an active contributor to the learning process. We have an extra set of levers to be pulled as appropriate to assist as we strive for excellence in education!
Professor Peter Barrett
Emeritus professor, University of Salford
Honorary Research Fellow, University of Oxford
(Note: Education professionals who wish to experience first-hand new developments in classroom designs to enhance the learning experience should visit GESS Dubai at the Dubai World Trade Centre from 27 February to 1 March 2018. To register for GESS Dubai, visit www.gessdubai.com. For more information on the HEAD project, click on www.cleverclassroomsdesign.co.uk.)
References
1. Barrett P S, et al., The impact of classroom design on pupils' learning: Final results of a holistic, multi-level analysis. Building and Environment, 2015. 89: p. 118-33. Weblink: http://dx.doi.org/10.1016/j.buildenv.2015.02.013
2. Barrett P S, et al., Clever Classrooms: Summary Report of the HEAD Project 2015, University of Salford: Salford. Weblink: http://ow.ly/Jz2vV
Digital Education is changing the way we learn
With so many technological advancements now in place, it's exciting to speculate about how digital learning could improve education in the future.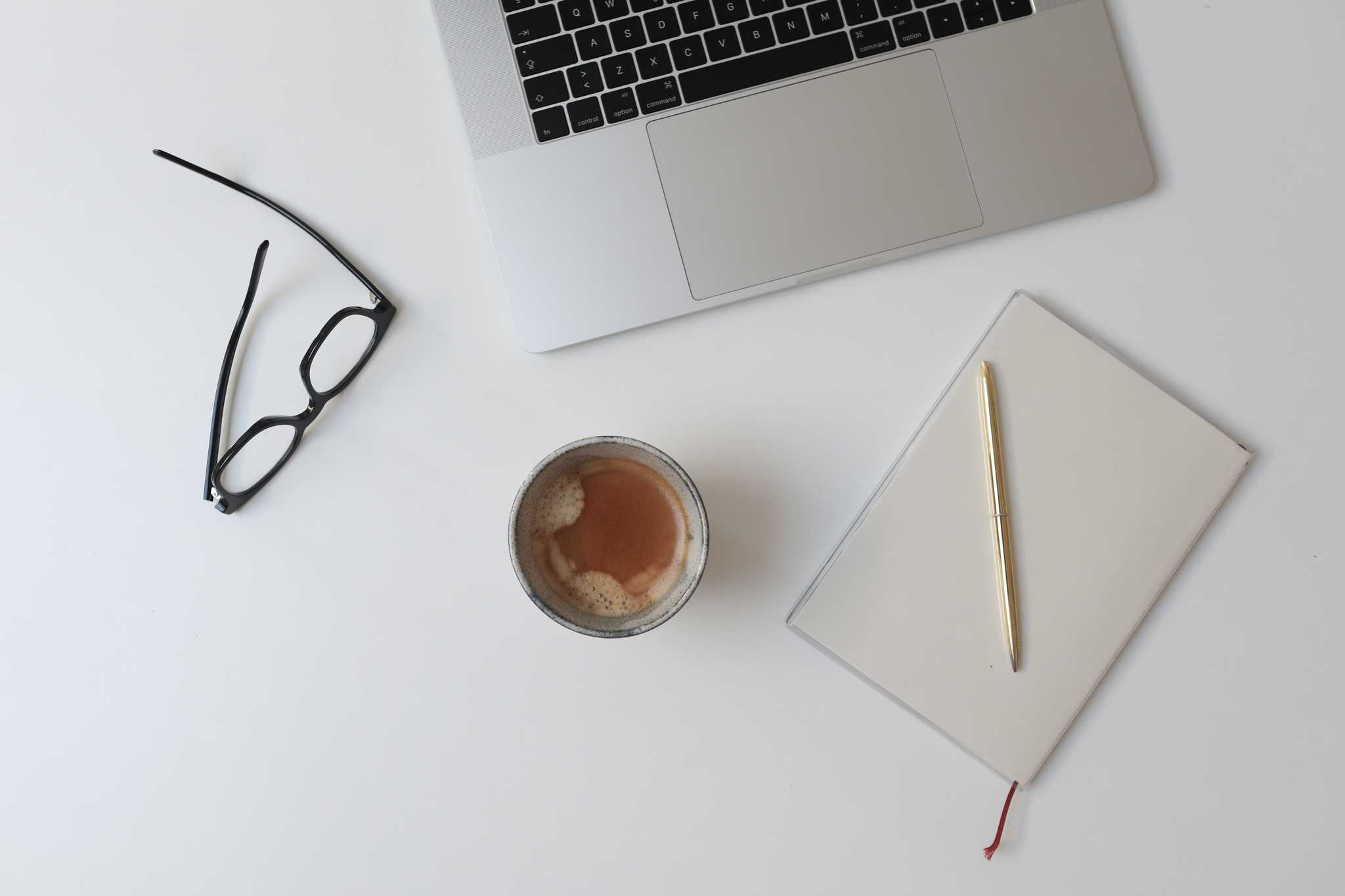 Over the last two decades, we've seen technology transform the education sphere. As technology has advanced, we have seen education delivered online, computer-based remote exams conducted, and students attending classes at foreign universities while living in other countries.
What is Digital Learning?
Digital learning refers to a learning method that uses new digital tools to enable learners to learn in new ways, such as face-to-face, distance learning, or blended learning. As a result, it is not simply a matter of digitising educational content, but of a set of educational methods.
To fully grasp how digital learning can transform education, it is necessary to be open to the idea that the traditional classroom can evolve, as most parents have witnessed over the last two years.
Why is Digital Learning Growing So Quickly?
The evolution of technology has made digital learning a more successful option, especially for students who face challenges in learning. Technology has not only advanced but also has become more widely available. It is theorised that more people in the world now have smartphones than bank accounts. As the human race continues to innovate, evolve, and explore, the evolution of digital learning accelerates.
Easy Access to Expertise
Subject matter experts are talented professionals who have in-depth knowledge of a subject and fully comprehend the technicalities of the concepts. They are also enthusiastic teachers who specialise in ensuring accuracy in facts and technical details of the content.
People all over the world can now quickly and easily gain access to subject matter experts thanks to advances in digital technology. This also means that students can gain access to extremely specific educational materials without leaving their countries, cities, or even homes.
Learning Multiple Subjects
A wide selection of courses is available through online learning systems. Children who have studied a wide range of disciplines are more aware of their surroundings. Learning several courses in a variety of ways, both traditional and non-traditional, provides children with a comprehensive understanding, improves their cognitive skills, and empowers them to think and make decisions on their own. Students who learn a variety of courses are better able to make career decisions because of their increased knowledge.
Studying At Your Own Pace
The ability to tailor a learning environment to each student's individual needs is one of the most exciting aspects of digital learning. It's also crucial to remember that some children are slower to pick up concepts or skills than others to get the most out of an educational framework. In the past, if a child didn't understand something within a curriculum's allocated time frame, the instructor had little choice except to move on and hope that there would be time later to catch up with that youngster.
Children can now approach learning at their own pace thanks to digital learning. Digital technology allows parents and educators to identify which strategies work best for which children, which allows them to provide the best opportunities for success. They are also given the ability to customize a learning environment that best suits the needs of their students.
Availability of E-Learning Material
The educational system has been revolutionized by the introduction of technology. Earlier, education meant hauling a large number of books to schools and education. This is no longer necessary in the current world.
Now, people can learn anything they want from a variety of sources, including e-books, pdfs, and video tutorials. The internet has made learning available to everyone, and most information is now available in digital format. A major advantage of this is the fact that the content is constantly updated and is therefore up to date.
Reduced Education Costs
Digital resources are significantly less expensive, and digital platforms assist both students and institutions in saving money. This is regarded as a significant step forward in levelling the playing field for all students in the future.
Geographical Adaptability
Remote learning has been on the rise over the years. Students can learn from anywhere they have access to the internet at any time. Teachers and professors can teach from anywhere in the world, and students can attend classes from anywhere in the world as well. This opens up a whole new world of learning for students who might not otherwise have access to an in-person class.
Today, a school can take place from wherever the student is, and lessons can be accessed at any time.
Lesson Plans Delivered Quickly
Teachers have long dreamed of a world in which they can offer every student the personalized attention they deserve. Unfortunately, the traditional model of education has many obvious barriers for those who are disabled, come from low-income families, or otherwise find themselves at a disadvantage. One of the most promising movements in education today is the digitization of learning. Through easy-to-use software and online communities, teachers are now able to create a high level of convenience for their students, all while maintaining the same level of oversight that was previously possible only in person.
What are the Main Types of Digital Learning?
Any type of learning content delivered in a virtual environment is referred to as digital learning. They can be video-based, live or self-paced, and can take place one-on-one or in a group setting. There are three types of digital learning in general: e-learning through virtual reality, blended learning, and gamification.
E-learning through virtual reality
E-learning is commonly thought to be a completely digital approach. Students receive all of their instruction online, either through educational platforms or through meeting software such as Teams or Zoom.
Students also have access to the digital library, and they can usually access it whenever they want. They may have set class times, but in many cases, they can study at their own pace but must meet assessment deadlines.
Blended learning methods
Blended learning is a model that combines the very best of both worlds, by combining the classic method of classroom education with its e-learning counterparts. This model is the most common mainly in primary and secondary education.
Blended learning is the educational equivalent of working from home a few days per week.
Gamification
Gamification is a new concept in education, but it has been shown to be an effective way of increasing engagement and learning. This, in turn, has a positive impact on student outcomes. Gamification uses the elements of play that children enjoy in things like video games to accomplish an educational goal. Students enjoy the experience because they do not feel like they are learning.
What Impact Will Digital Learning Have on Education?
With so many technological advancements now in place, it's exciting to speculate about how digital learning could improve education in the future.
Access to a greater number of high-quality teachers
Research done by experts has proved that a teacher's quality is directly connected to a student's achievement. While it's difficult to admit because every teacher has worth, some are more skilled in the field than others.
It is remarkable that with the help of digital technology, more and more amazing teachers will have the ability to teach children all over the world. More and more teachers will have the ability to influence their careers and also have more employment options as well.
Technology Expanding Knowledge Further
The future is here and it holds the power to elevate the possibilities of what students can experience to a whole new level.
Digital media, simulations, and artificial intelligence (AI) are expected to push the boundaries of what students can experience today and in the future. Children can even learn about flight simulators, explore planets, build energy generators, and more online. Now, imagine what children will be able to study in the future before they have even finished high school.
Reducing Geographical Barriers to Education
Not only does a person's school location play a direct role in their success later in life, but so does their country. In the past, students who lived in countries with poor education facilities had an unfair disadvantage compared to students who lived in countries with better education facilities. However, this is not the case anymore in the age of the internet. With digital learning, it is hoped that in the future, all students will have equal access to educational resources and opportunities, resulting in a more equal chance of
Accessibility of Education to Far More Children
For many parents, the dream is to provide their children with the best opportunities in life. This might mean sending them to a top university or providing them with the right career path. Unfortunately, within the constraints of a traditional learning system, this is not always possible. There are obvious barriers to education for those who are disabled or come from low-income families. Digital learning breaks down some of these barriers, allowing students to chart their own course to success.
Better Assistance For Children With Disabilities
Disabled students can easily access all educational materials from the comfort of their own homes via online learning. e- learning platforms greatly reduce physical strain for mobile-impaired students while also making life easier for those who are visually or hearing-impaired. This gives students more freedom to explore the world, removing the barrier to learning and encouraging them to participate more actively instead.
Distance education, on the other hand, provides convenience to caregivers and families of disabled students. Families and caregivers, like students, may bid adieu to the everyday effort thanks to online learning.
About the author:
Shourie Chatterji is Chief Digital Officer, Schoolnet