University of Salford's Professor Peter Barrett shares results of his ground-breaking research at GESS Dubai.
There are rarely good or bad schools, rather there are more or less effective classrooms.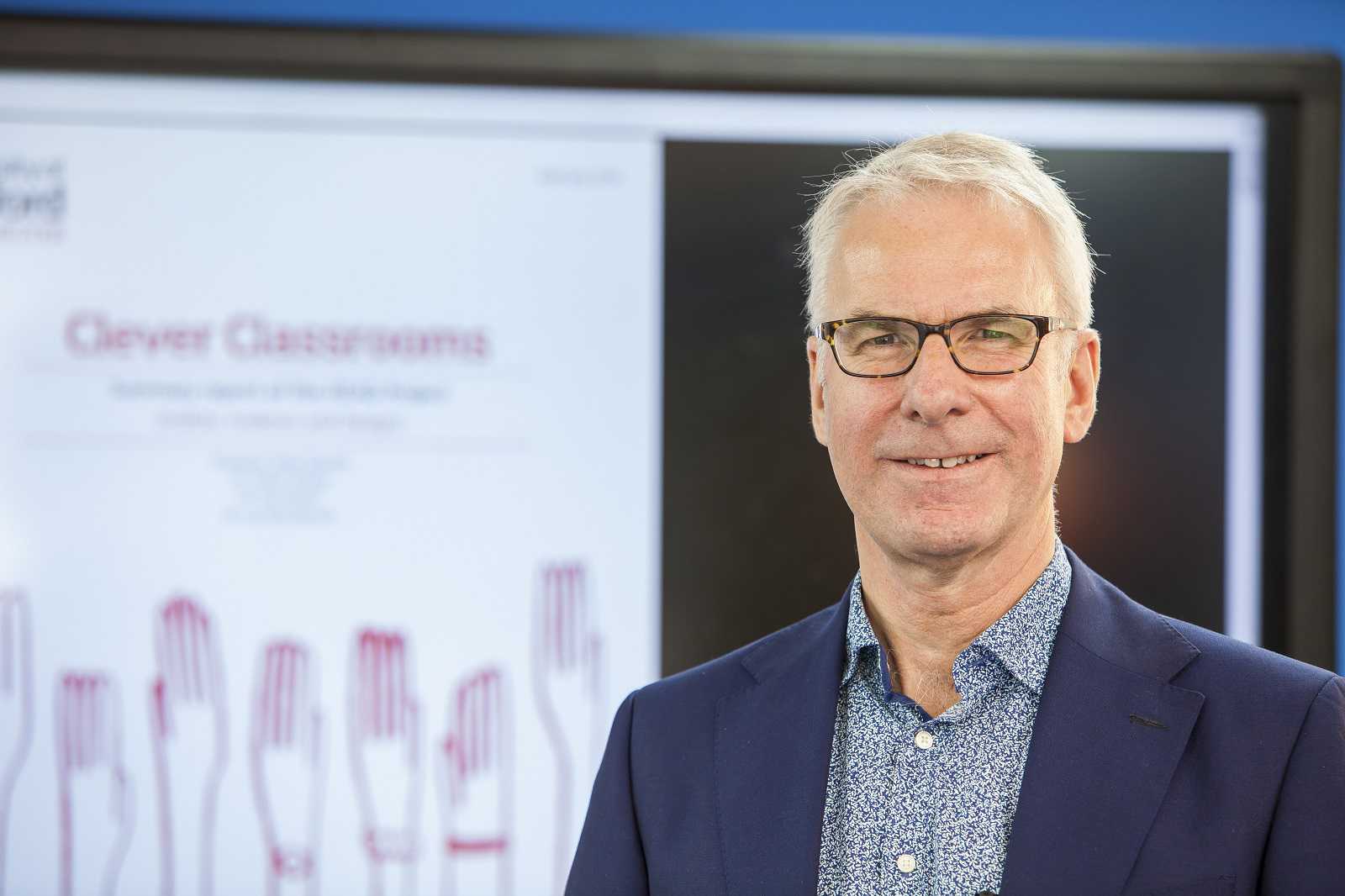 Quote: There are rarely good or bad schools, rather there are more or less effective classrooms
Although everyone knows it instinctively, it has been surprisingly difficult to actually prove that the design of a classroom impacts on the learning rates of pupils. It took eight years of effort by a team of researchers at the University of Salford, Manchester to provide a provable link between the physical space and learning outcomes. A survey which included 3766 children in 137 classrooms from 27 very different schools provided firm evidence that the physical characteristics of the classroom accounted for 16% of the variation in the learning progress of these children. Details of our large study are given in a peer reviewed journal [1] and in an illustrated guide for designers and teachers, entitled "Clever Classrooms"[2]. These are freely available.
To attack the difficulty of separating the impact of the space itself from other factors the HEAD (Holistic Evidence and Design) study did two things. First, it focused on primary schools, as the pupils are mainly in the same classroom for the whole year. This means that any possible impact would be maximised and also that there would be strong metrics of their academic progress. Second, multilevel statistical modelling was used to differentiate the impacts of the classroom itself, from variations owing to individual pupil differences or whole school effects.
In addition, the HEAD study takes an approach that places the pupil at the centre of analysis. This includes everything (as far as possible) that impacts on the pupil through their senses and is interpreted by their brain. Discussions with colleagues in the A.N.F.A. (Academy of Neuroscience for Architecture) and others led to the development of the, much broader than usual, "SIN" framework of factors to be considered. These are as follows
Stimulation: visual complexity and colour.
Individualisation: ownership (personalisation and distinctiveness), the flexibility of the layout and connection (or way-finding).
Naturalness: light, temperature, air quality, sound and links to nature.
It can be seen that the naturalness factors are fairly familiar and it turns out that these are very important, collectively accounting for about half of the impact of the classroom on learning.
More novel and surprising is the clear finding that the individualisation and stimulation factors, taken together, are equally important. They each drive about a quarter of the impact on learning.
So the picture is clear. To learn optimally, pupils need classroom spaces that are healthy (naturalness), distinctive, allow ownership and personalisation (individualisation), and that present an appropriate level of ambient stimulation. This last factor is the result of a combination of the visual complexity of the space and of the colour scheme. The HEAD study clearly showed for the first time that in practice a mid-level of stimulation is ideal for learning, not too boring or too chaotic.
The figure here summarises the impacts associated with the seven design parameters found to be statistically significant.
Considerable effort was taken to include school-level factors, such as the layout of the school and outside play facilities, but the variation between classrooms within each school tended to be greater than the aggregate differences between schools. In short, in terms of learning progress, the primary school pupil's classroom is their world and as such is where effort needs to be focused when investing in the infrastructure. This does not mean that other broader factors should be ignored, but it argues strongly for making sure that each (existing or proposed) classroom works in its own right and from there to build out to a broader picture. This could be styled "inside-out" design and is captured by the thought that there are rarely good or bad schools, rather there are more or less effective classrooms. That is the detailed level of analysis that is needed to bring about improvements that will impact on the educational progress of pupils.
The naturalness design parameters of good (day)lighting, control over temperature and ventilation are all important in relation to learning. So windows should not be covered with display material, individual classrooms should have local thermostats, and windows should be opened when rooms are getting stuffy (which they often are). These are all quite obvious in one way, but in practice are often not given the high priority their connection to learning demands. In this case, as with the following factors, there is much that can be done in existing spaces, as well as at the design stage.
The more novel individualisation design parameters of flexibility and ownership are, respectively, about offering options to pupils and teachers and the opportunity to create a personal connection with their classroom. Some of this is about the spaces created within and adjacent to the classroom. These can support a variety of activities, which is especially important for younger children where the teaching methods are typically more play-based. So, even in a rectangular room, learning zones (eg for reading, art, role-play) can be established with the creative use of furniture. Without this infrastructure it is hard for teachers to deliver the curriculum in an interesting and engaging way. Ownership can come from visible signs of the pupils – their work on display boards on the wall, their names on trays, etc. Additionally, the classroom furniture should be age-appropriate and of good quality. At one level this seems to send a message to the children that they are valued, whilst at a practical level a child sitting on a chair, and at a desk that are too big for them is not going to be comfortable. In contrast to the UK, in Norway, for example, it is absolutely normal for all pupils to have height-adjustable chairs. The aim in relation to "individualisation" is get to the point where the pupils are comfortable ergonomically and clearly feel that "this is our classroom".
The other novel area concerns the appropriate level of stimulation. Visual complexity can come from the shape and form of the room that can be addressed through the basic structure, or via learning zones as mentioned above. It can also be strongly driven by the extent and coherence of displays. So there can be a tension here with individualisation as the level of ambient visual stimulation can become chaotic. This is not good for learning, but equally too bland is not good either. A moderate level of visual complexity should be sought and can be balanced out to a degree by the other element contributing to stimulation, namely the colours used in the classroom. These again should, taken together, avoid extremes of brightness and dullness. Walls, floors, furniture, blinds, etc all contribute, but for walls, typically a light, calm colour generally, plus an area of brighter colour, maybe on the "teaching wall" can work well.
Overall, what is suggested is that the HEAD findings mean that it is now a practical proposition for teachers and designers to look at classrooms as an active contributor to the learning process. We have an extra set of levers to be pulled as appropriate to assist as we strive for excellence in education!
Professor Peter Barrett
Emeritus professor, University of Salford
Honorary Research Fellow, University of Oxford
(Note: Education professionals who wish to experience first-hand new developments in classroom designs to enhance the learning experience should visit GESS Dubai at the Dubai World Trade Centre from 27 February to 1 March 2018. To register for GESS Dubai, visit www.gessdubai.com. For more information on the HEAD project, click on www.cleverclassroomsdesign.co.uk.)
References
1. Barrett P S, et al., The impact of classroom design on pupils' learning: Final results of a holistic, multi-level analysis. Building and Environment, 2015. 89: p. 118-33. Weblink: http://dx.doi.org/10.1016/j.buildenv.2015.02.013
2. Barrett P S, et al., Clever Classrooms: Summary Report of the HEAD Project 2015, University of Salford: Salford. Weblink: http://ow.ly/Jz2vV
11 Free Mental Health Courses for Teachers
These free online courses on mental health will help teachers continue their development and improve the lives of their students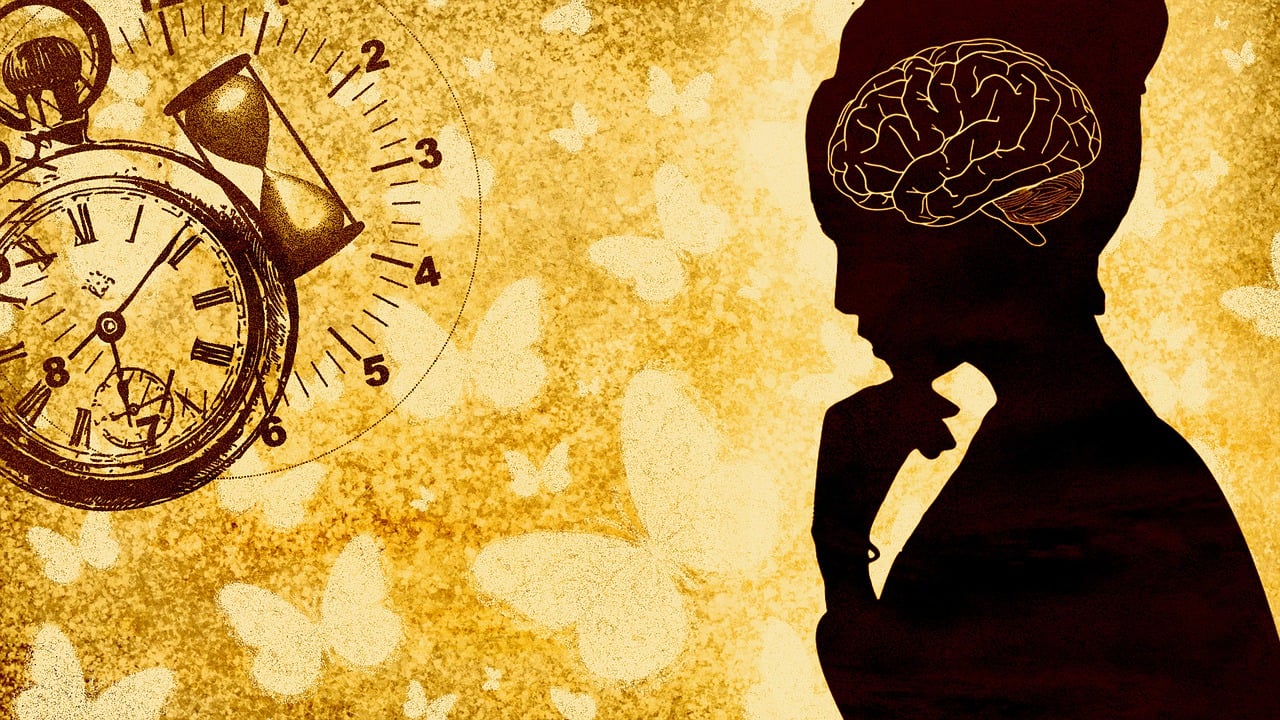 This article is a compilation of free mental health courses that seek to inspire teachers on handling mental health issues and provide mental health education and become better counsellors. 
What is mental health?
Mental health refers to people's cognitive, behavioral, and emotional well-being. It can be defined as a state of well-being in which an individual recognizes his or her abilities, can cope with everyday stresses, work productively, and contribute to their community.
"You don't have to be positive all the time. It's perfectly okay to feel sad, angry, annoyed, frustrated, scared, and anxious. Having feelings doesn't make you a negative person. It makes you human."

Lori Deschene
This article covers free online mental health courses. Some of these are available with free certification whereas a few allow you to learn for free, and charge a fee for the certificate.
Be There Certificate
The Be There Certificate is a free, self-paced learning experience designed to increase mental health literacy and provide the learner with the knowledge, skills, and confidence needed to safely support anyone who may be struggling with their mental health.
The Be There Certificate is offered by Jack.org, a Canadian youth mental health charity, in partnership with the Born This Way Foundation.
You can download a PDF of your certificate after completing all six modules of the free Be There Certificate online course.
Introduction to adolescent mental health
This course aims to raise awareness of mental health and a range of adolescent mental health problems. It has been designed with the latest research evidence in mind. It aims to provide you with the tools to explore different approaches which will help you reflect on the different ways that you can identify a young person who is struggling and consider how they can access support.
You will get a free Open University digital badge for completing the course and passing the quizzes! The badge can be displayed, shared, and downloaded as a marker of your achievement. 
Managing Happiness
What is happiness? What makes you happy?' Can you get happier through study and effort?
This, Harvard University designed course, answers these questions and shows you how you can use the answers to build a happier life. It introduces you to the modern science of human well-being and shows you how to practice it.
While the course is free to attend, you can get a verified certificate for $149 (on edX).
"Over the course of the past decade, there's been increased willingness to recognize mental health as an essential part of one's well-being."

Nicole Spector
Mental Health Training for Teachers
This free online training course will help you identify mental health issues in adults and children in a school setting.
This course trains you to recognize mental health problems in colleagues or students in a school setting. When you recognize mental health signs or symptoms, you can offer help or refer them to professionals. This course discusses the complexity of mental health and equips you with the skills to support others to manage their mental health effectively.
A digital certificate is available on successful course completion for €21.00.
Making sense of mental health problems
In this free course, Making sense of mental health problems, you will learn about how key perspectives in the field have made sense of mental health problems. By directly relating key perspectives to a case study, you will reflect on how the medical perspective, psychological perspective, and social need perspective come to make sense of mental ill-health.
A free statement of participation is issued on completion of this course.
The Science of Well-Being
This course by Yale will engage you in a series of challenges designed to increase your own happiness and build more productive habits. 
As preparation for these tasks, the instructor reveals misconceptions about happiness, annoying features of the mind that lead us to think the way we do, and the research that can help us change. 
Enrollment in this course is free, however, certification is available on a paid basis.
Supporting children's mental health and wellbeing
After studying this course, you should be able to:
understand the influences on mental health in young children aged 0–5

identify the factors that contribute to good mental health in children

explore national and global influences on children's mental health

develop knowledge about strategies and interventions to improve mental health in children

examine how adults and society can support children's mental health and well-being.
Enrolling in this course will give you the opportunity to earn an Open University digital badge. Badges are not accredited by The Open University.
"Things not to say to someone with mental illness: Ignore it. Forget about it. Fight it. You are better than this. You are overthinking."

Nitya Prakash
Suicide Prevention
This course explores the science of suicide research, prevention, and intervention.  
Topics will include terminology, epidemiology, historical and contemporary theories of suicide, modern approaches to suicide research, empirically supported approaches to prevention and intervention, and the lived experiences of those with suicidal thoughts and attempts.
Enrollment in this course is free, however, certification is available on a paid basis.
Teach Mental Health Literacy
In this course, educators will learn how to apply this classroom-ready, web-based, modular mental health curriculum resource as well as develop their own mental health literacy. 
Educators can then use this resource to successfully address mental health-related curriculum outcomes designed to be delivered by teachers to students aged 12 to 19.
Participation in this online course is free. An optional certificate of completion is available for $50 (Please select this option when you register as it cannot be selected once you finish the course).
Talk to Me: Improving mental health and suicide prevention in young adults
This course will help you learn strategies to improve the mental health of young people in your life, recognise concerning behaviours, and feel better prepared to have conversations about mental health.
Key topics in this MOOC include understanding contributing factors to poor mental health, how to talk about addressing poor mental health, and strategies to increase mental fitness.
Enrollment in this course is free, however, certification is available on a paid basis.
Mental Health and Nutrition
Interested in the fascinating interrelation between food and brain health?
This course is for you! This course is based on world-leading research into the links between nutrition and mental well-being. The course will cover evidence supporting the premise that eating better, and taking additional nutrients when appropriate, can improve mental health for many people.
Enrollment in this course is free, however, certification is available on a paid basis.