Subodh Public School Reaches 'Shunya Se Shikhar Tak'
One of the most prestigious and renowned educational institute of Jaipur, Subodh Public School celebrated its annual function with a lot of grandeur. Huge amount of decoration, lighting, stage and the sitting arrangement made the school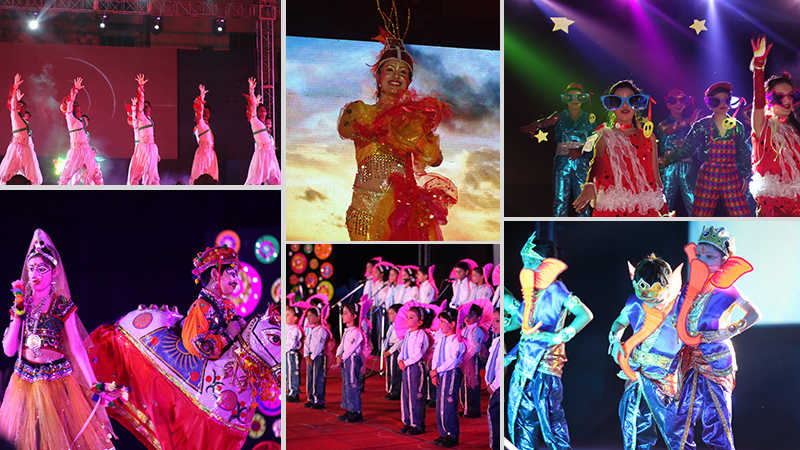 One of the most prestigious and renowned educational institute of Jaipur, Subodh Public School celebrated its annual function with a lot of grandeur. Huge amount of decoration, lighting, stage and the sitting arrangement made the entire school stadium look nothing less than an amphitheatre. ScooTalks team was amazed to see the school premises turn into something as amusing as the Subodh annual fest ground.
Talking about the function, it started with the welcoming of the chief guest, M.N. Bhandari, justice Rajasthan high court, VIP guest, 3-idiots fame actor Parikshit Sahani by the board members of the school. The eminent personalities of the school, which included the School's president Shri Nav Ratan Kothari, Hon. Secretary Shri Sumer Singh Bothra, convener Shri  Vijay Chand Daga presented the guests with shawls.
This year's annual function was all about Subodh Public School's successful journey so far and was named 'Shunya Se Shikhar Tak'. The speeches by eminent board members threw light on the achievements and growth of the school, contribution by the teachers, role of parents in making the school a top notch one.
After talking about the glorious past of the school, the cultural event began. Grade 12th students dressed up in ethnic attires took over the entire stage and sang 'Chandan Hai Maati Mere Desh Ki …' The students mesmerized the audience with their beautiful voice. We were almost lost in their song.
Highlighting the struggles and difficulties one faces in daily life came the next performance, 'Kahani Ek Diya aur Toofan Ki'. Girl enacting Diya was seen fighting the toofan (depicted by a group of male students) all alone. It showed the pain and agony that the girl went through in fighting toofan. The skit was both touching and inspirational.
Next was a performance about how Mother Nature is being destroyed by human kind each day. The students, presenting themselves as flowers, brought to light the reasons of Nature's destruction. The presentation also discussed how the growing human population is depleting natural resources.
Everybody runs after success and success in the corporate world is 'Junoon' for many so dancing on the song 'Hai Junoon' were the students of the school.
Young children are sheer source of happiness and joy and when these lil' angels propagate the message of happiness, then there's nothing better than that and so scattering all over the stage were junior students who danced on the song 'Apna Har Pal Aise Jiyo' encouraging all to live happily.
Every Indian knows, grooves, and loves this song. And students here too performed on 'Yeh Desh Hai Veer Jawano Ka'. Yeah, it has a special importance for each one of us. And as known, the entire crowd did cheer with joy on mere playing of the song.
Transgenders … much talked about topic was also a part of this event. Highlighting their plight, the students performed on the song 'Din pareshan hai … Raat bhari hai'
Paying a tribute to national flag, the students danced on the song 'Ik tera naam hai saacha' and talked about the meaning of tricolor.
As all good things come to an end, so came this very event which was awaited by all the students, staff and board members since last year. We, Team ScooTalks team were glad to be a part of this and will eagerly wait for the next year's annual fest.
SHE STEM 2022 honours and celebrates women
SHE STEM 2022 encourages students to 'Unleash their imagination' as part of the Sweden India Nobel Memorial Week.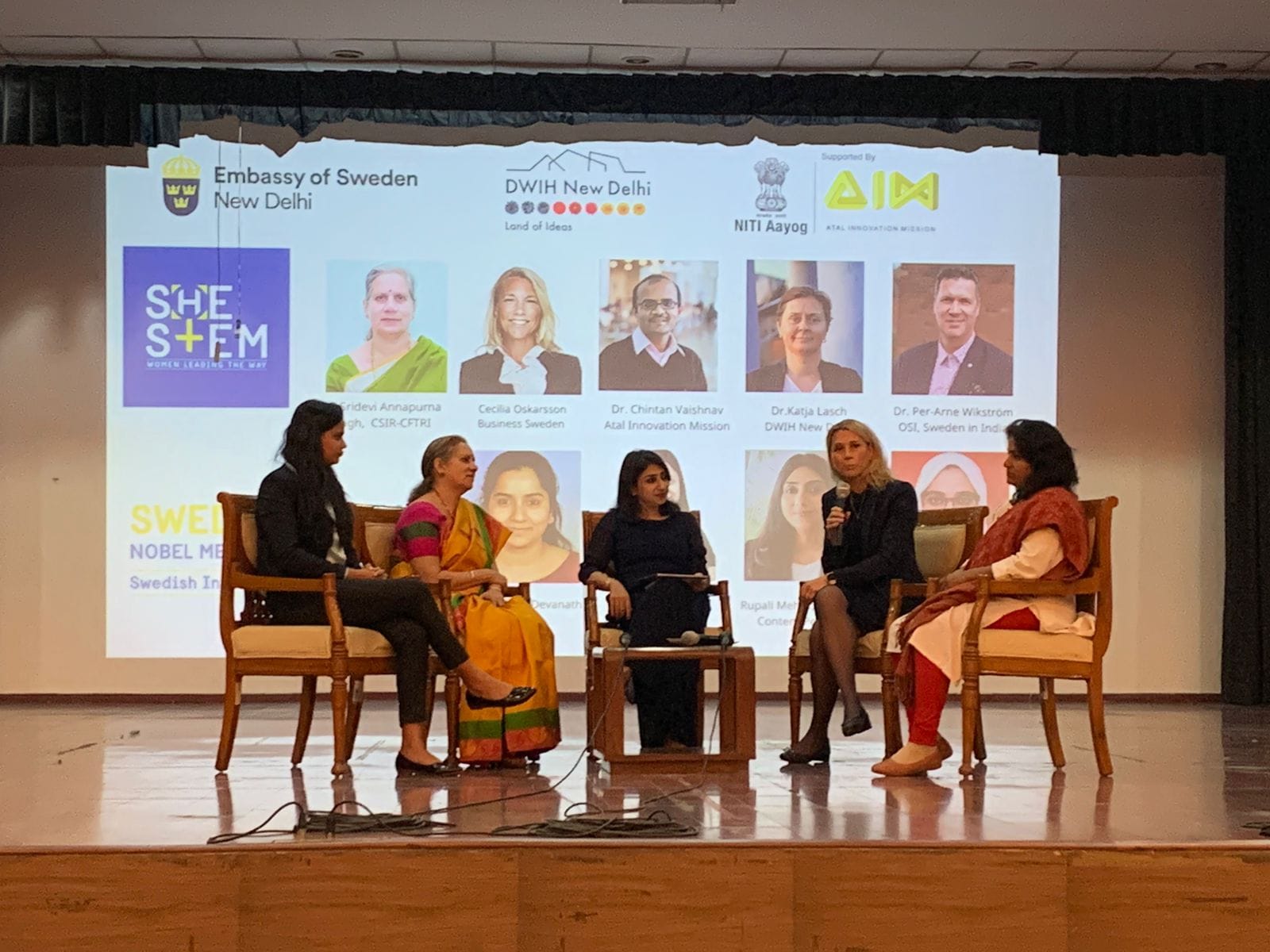 As part of the Sweden-India Nobel Memorial Week, SHE STEM, the annual event to celebrate women in the fields of science, technology, engineering, mathematics, and sustainability, was successfully held for the third year in a row.
The annual event is organized by the Sweden Embassy in India in partnership with the Atal Innovation Mission of the Government of India and the German Centre of Innovation and Research (DWIH New Delhi).
Ambassador of Sweden to India H.E. Jan Thesleff, who also addressed the students via a video message said, "We are very happy to continue the tradition of SHE STEM – it is a flagship event of the Sweden-India Nobel Memorial Week. Congratulations to all the winners of this year's SHE STEM Video challenge."
Dr. Chintan Vaishnav, Director of ATAL Innovation Mission said, "Today, the face of women's involvement in STEM is changing and the rate of participation has increased. It was in ATL Marathon 2021, that there was a spike where the women's participation was 49%. A strong STEM education will go a long way in cultivating such critical thinkers."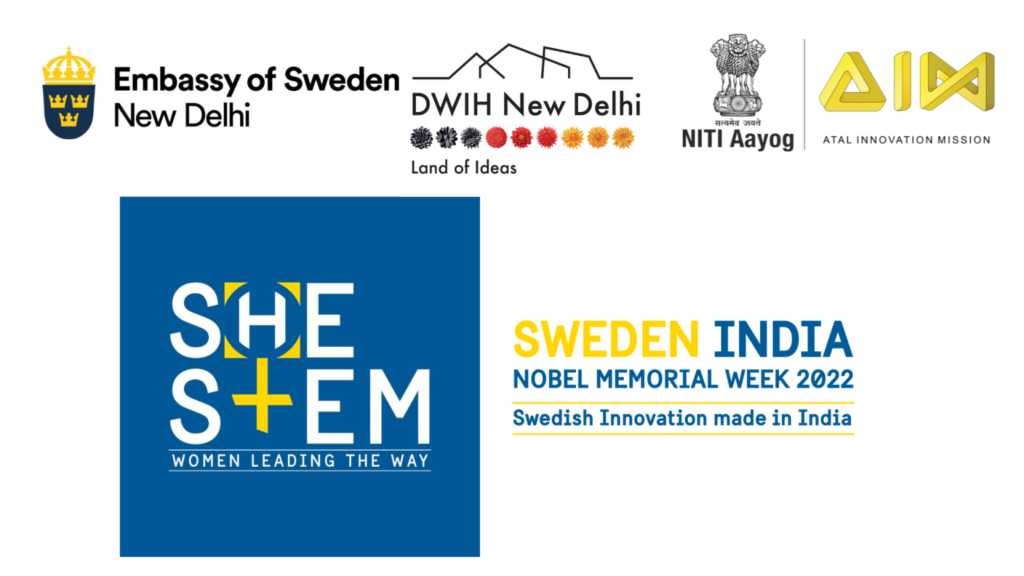 SHE STEM 2022 began with a musical performance by the students of Darbari Lal DAV Model School, New Delhi, the host school for SHE STEM 2022, followed by talks, and a panel discussion with women in the fields of STEM and business, including D. Sridevi Annapurna Singh, Director of Council of Scientific and Industrial Research – Central Food Technological Research (CSIR-CFTRI), Ministry of Science and Technology, Government. of India.
Dr. Annapurna Singh has done extensive work in the development of supplementary foods for undernourished children and in studying the impact of protein-rich food on children. She spoke to the audience about the need for women in fields of STEM to bring in their unique perspectives to problem-solving for a sustainable future.
Other participants included Cecilia Oskarsson, Trade, and Invest Commissioner of Sweden to India, who shared her thoughts on the role of diversity in triggering and enabling positive changes for girls and women, Mamta Kumari, co-founder and CEO of Prepbytes, an ed-tech company in India, and Dr. Vasudharani Devanathan, Neurobiologist and Professor of Biology at the Indian Institute of Science Education Research (IISER). Rupali Mehra, Founder of Content People AB moderated the event.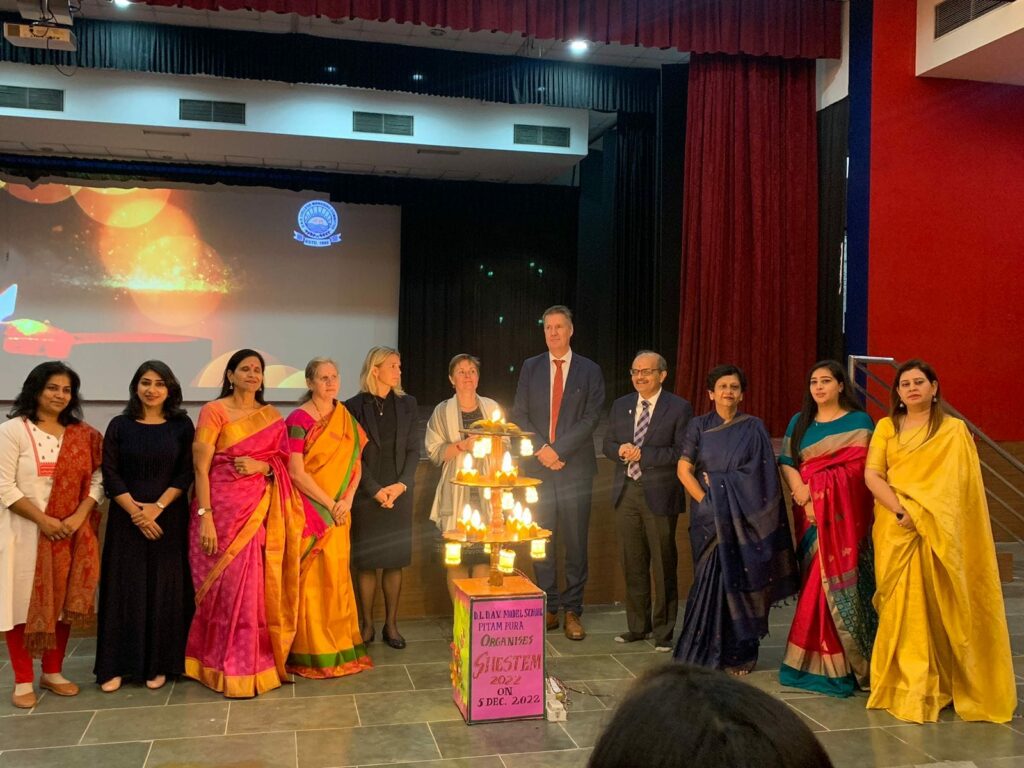 Dr. Per-Arne Wikström, Head of Office of Science & Innovation, Embassy of Sweden in New Delhi said: "When women and girls provide their talent, their knowledge, and their capabilities to science and technology on equal terms with men and boys, then we know that societies prosper and that innovation capacity actually increases. So for us, gender equality is an integrated part and an important aspect of everything that we do. We would like to thank our Indian partners for their support for this very important initiative."
"As Johann Wolfgang von Goethe said, 'who is not curious will not gain knowledge,' so keep your curiosity on, drive your knowledge forward and who knows maybe one or other idea will be implemented," said Dr. Katja Lasch, responsible for Strategy Management at the German Centre for Research and Innovation (DWIH New Delhi) and head of German Academic Exchange Service (DAAD) Regional Office in New Delhi.
Following the success of the Insta-reels Video Challenge in 2021, SHE STEM hosted the #SHESTEM2022 Video Challenge across Instagram, Youtube, Facebook, and Google Drive for students of ages 13 to 17, asking them to imagine themselves in the year 2047, and speak about an innovation of theirs that has helped in tackling climate change. The response was overwhelming with over 930 videos of which 15 were shortlisted. SHE STEM had an extensive jury round of 3 jury teams; Atal Innovation Mission Team led by Dr. Chintan Vaishnav, the Swedish Embassy team, led by Dr. Per-Arne Wikström, and the German Centre for Research and Innovation, represented by Dr. Katja Lasch.
The videos were assessed on the:
Novelty of idea
Clarity of thought and articulation
Sustainability or climate action angle
G. Nivethiga Rani who created a video on how she as a STEM Leader in 2047 had invented a robot that collected and converted biodegradable and non-biodegradable waste into electricity, won the first prize in the video challenge. The second prize was tied between T Shatananda Dhanwantari and Shreya Singh and Nistha Aswal, who participated as a team. Gaurav Hanjoora won third place.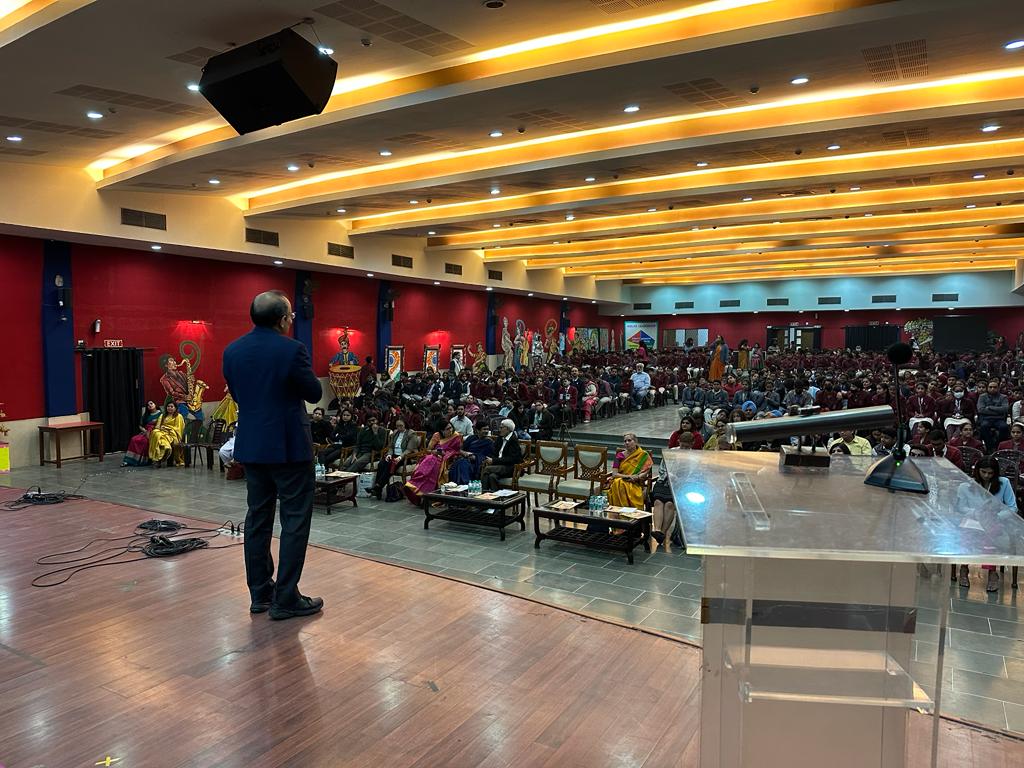 "I congratulate all the winners of the SHE STEM 2022. I have to say what caught my attention was that every single idea was addressing a fundamental constraint confronting us," said Dr. Chintan Viashnav.