'Rendition 2015' at Asian World School, Jaipur
Festive season it is, and Asian World School, Jaipur is in no way behind in celebrating it to the fullest. The school organized an Inter School Competition "Rendition 2015" on 5th and 6th November, 2015. The two day event was a grand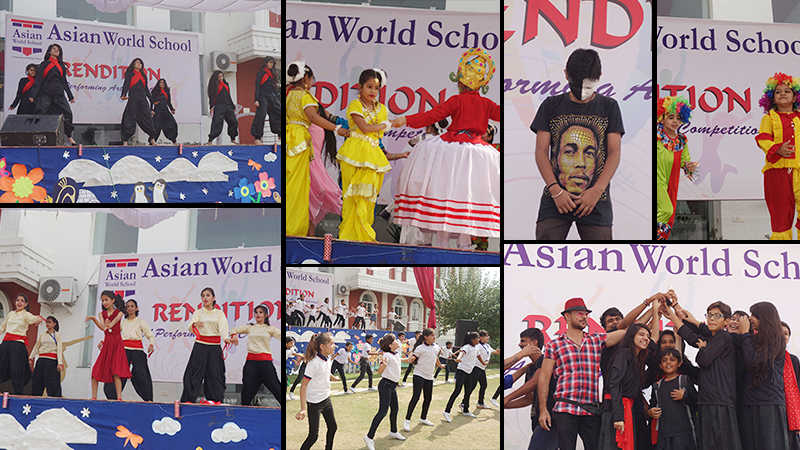 Festive season it is, and Asian World School, Jaipur is in no way behind in celebrating it to the fullest. The school organized an Inter School Competition "Rendition 2015" on 5th and 6th November, 2015. The two day event was a grand affair and saw the presence of fifteen school on the second day. Prestigious schools of Pink City were part of this event and the prominent among them were The Palace School, Ryan International School, Warren Academy, Maheshwari Public School, G.D.Goenka School, SRN International School,Pearson Public School, JVP School, etc.
The theme based dance competition had excellent performances, each of which was at par with the other. Talking about the poor condition of women in our society, two of the schools performed on the song 'Rakht Charitra'. While one of them began with showing oppressed condition of a woman who later turns violent and takes revenge, the other one started with the scene where a voice declares 'Beti Hui Hai', which is then followed by the killing of the young soul and later an aggressive dance by grieved mother who's mad at her daughter's killers. On one hand where the students danced to highlight the plight of women, there was also a performance that showcased the struggle of a brother to earn for the education of two of his sisters. Other than this, there were also performances showing the suffering of physically handicapped, child labor etc.
While these performances made us ponder over, the dance by two Lil' kids, both dressed up as clowns, tickled our funny bone. Though their dance was worth praising for, but their colorful costumes and wig endeared the kids all the more.
As if that was not enough, there was another dance performance, which turned the entire stage colorful. In this group dance performance, girls dressed up in different color kathak dresses, danced on the song Vasudhaiva Kutumbakam. Some sight it was to see the girls dancing in orange, yellow, blue, white costumes.
ScooTalks team was thoroughly enjoying the program and wished for it to continue, but as all good things come to an end so did this. The judges declared the results and we were more than excited to cheer for the winners who were our personal favorites, the Lil' clowns. They won the first prize in the junior category and the first prize for the senior category  went to Ryan International School. Besides announcing the first three categories, the judges also gave special prizes for categories like best technic popping which went to Harshwardhan Veer, innocent moments went to Mehal Sharma, Best graceful dancer to Shivani Pathak. Overall trophy went to G.D.Goenka School.
GD Goenka's Shooting Championship 2023 to Honour the legacy of Abhinav Bindra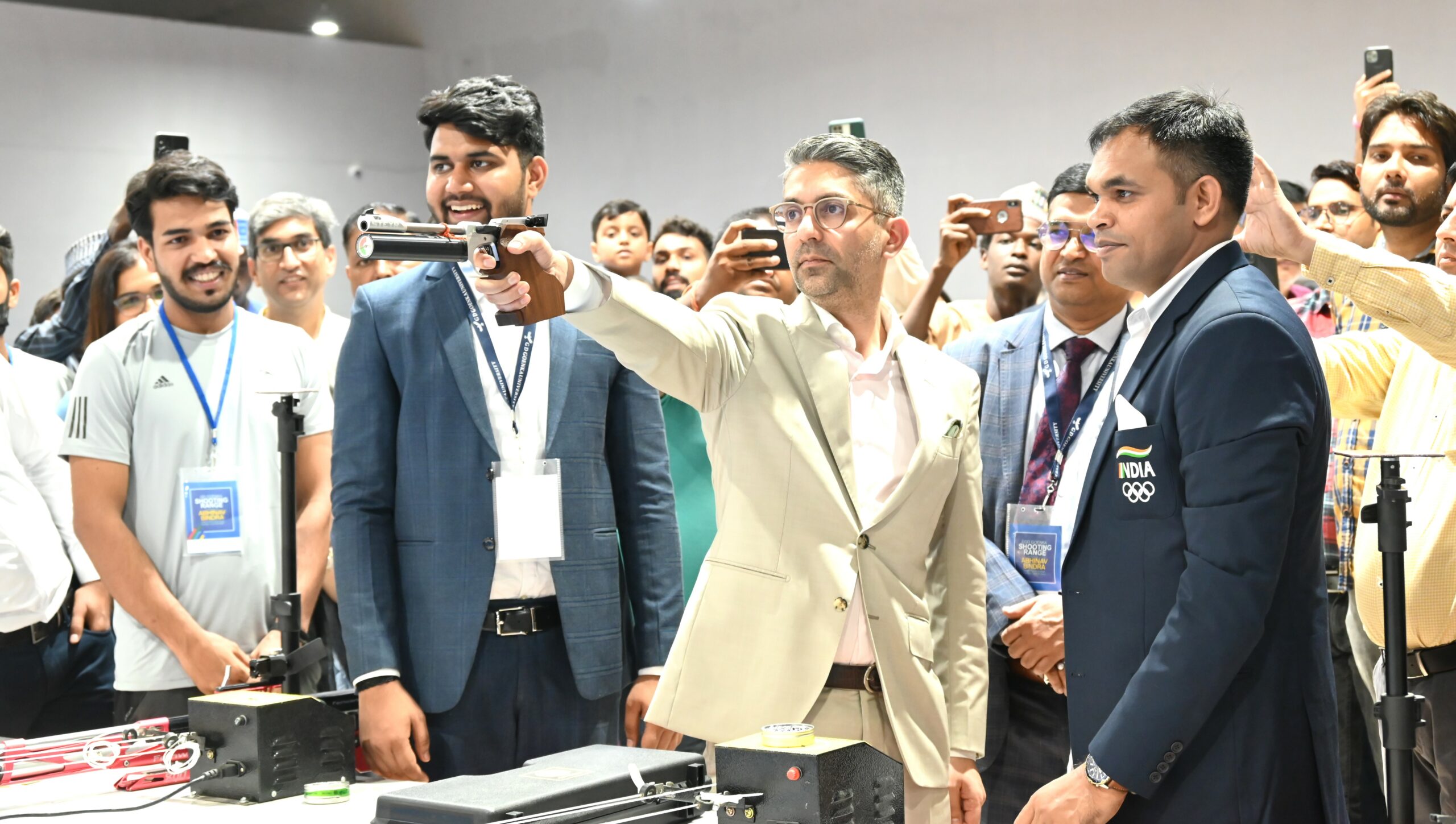 GD Goenka University is excited to introduce the inaugural Gayatri Devi Goenka Memorial Shooting Championship, a remarkable event that underscores the university's unwavering commitment to nurturing sports excellence and paying tribute to the exceptional sharpshooters from all corners of India. Set to be held from September 26 to September 29, 2023, at the GD Goenka Shooting Range featuring 25 professional lanes, this championship is poised to become one of the nation's most prestigious shooting competitions and will be conducted using Electronic Scoring Target System (EST).
This championship serves as a testament to promoting sportsmanship and fostering the talents of both emerging and seasoned shooters. With participation from over 500 competitors hailing from across India, the event promises to be a grand spectacle, celebrating the passion and precision of shooters who have honed their craft to perfection.
Notably, this championship holds particular significance as it pays homage to Abhinav Bindra, India's first individual Olympic gold medalist. The GD Goenka Shooting Range, dedicated in his honor in 2022, stands as a guiding light for aspiring shooters, offering world-class facilities and expert guidance to nurture their talents.
During the inauguration, Abhinav Bindra expressed his thoughts, stating, "I extend my heartfelt congratulations to GD Goenka for the remarkable facilities they have established and the emphasis they place on sports across their educational institutions. I am confident that the students will achieve remarkable success in various tournaments, but more importantly, they will imbibe the values that sports instill in us."
Nipun Goenka, Managing Director of GD Goenka Group, aptly remarked, "The Gayatri Devi Goenka Memorial Shooting Championship transcends mere competition; it's a celebration of the essence of sportsmanship, camaraderie, and unwavering dedication. We take immense pride in providing a platform for India's talented marksmen and markswomen to shine, and we firmly believe that this championship will serve as an inspiration to a new generation of shooting enthusiasts."