Teacher training in India is a long running joke
Whether teachers are entering the education system via the pre-service training route or the in-service training route there are big lacunae that need to be addressed if the overall education quality has to improve in India.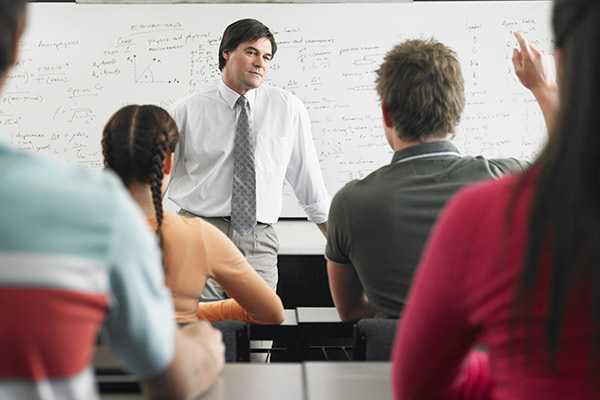 When a candidate is studying to be a teacher from the District Institute of Education and Training (DIET) centre, whether to earn her B.Ed or M.Ed degree, she cannot even anticipate what awaits her in a low-cost government school classroom.
Firstly, students in the class are at completely different academic levels, and then many of the children may turn out to be first-generation learners who may not get any academic support at home. Cases of high absenteeism and other circumstances like low income of parents and lack of proper nutrition will also show adverse effects on the performance of many able students. The fresh teacher may not be trained to address such classroom realities.
To help come out on top of these issues, the teacher attends different trainings but is there a professional development program that can help better her knowledge and skills?
This example is as close to reality as it possibly can be. A recent carried out on 'Primary education in India,' states that a teacher's ability, knowledge and her pedagogy is one of the most important factors that determine the learning outcomes of children. The education system in India has worked hard to improve its access and reach but until there is a significant improvement in governance and teachers training, things are unlikely to improve.
Let us look closely at teacher training in India today. Firstly, Pre-service education which prepares students for a teaching career and secondly, in-service teacher-training that is backed by the government through the Sarv Shiksha Abhiyan (SSA) or NGOs and social enterprises. Both these models though well designed have fundamental implementation problems.
Pre-service teacher education
As has already been pointed out by NCERT, the degree programs for aspiring teachers do not give sufficient weightage to classroom realities. The duration of the program itself is so short that it doesn't allow learning through self-reflection, understanding social realities, engaging in shared learning and gaining practical experience.
The curriculum and program structure too have their fair share of criticism, markedly that it only provides basic skills and assumes that the teachers will be able to apply their learning to any context. Most importantly, the curriculum fails to teach the candidate how children learn, i.e. the psychological aspects that contribute to better comprehension.
There is no mentorship program for student-teachers which should simply be not acceptable. Students can learn how to prepare lessons, manage a class and deal with common problems in the classroom simply by observing or seeking mentors guidance. It will also provide a much-needed network of support to trainee-teachers.
In-service teacher education
In-service teacher education on the other hand, is an altogether different ball game. Although, SSA allows 20 days of in-service teacher training a year, however scant attention is paid to the desired outcomes of these trainings. Additionally, there is no standardization of the course across the country.
The 2012 Verma Commission report pointed out that 90 % of teacher education bodies were private, indirectly reflecting that the priorities of the government lay elsewhere– at least in the sphere of pre-service education.
Despite the SSA allocating the highest proportion of funds (64 %) to funding teachers in 2013-2014, teacher performance has not significantly improved – stressing the need for greater investment in and the redesigning of in-service teacher training program.
CSR spends on education also reflects the same trend. A 2014 CSR in Education by Samhita clearly shows a marked skew in the priorities of the 100 companies with the largest CSR budgets in India.
An astonishingly low 15 % of these companies had a program for the capacity building of educators. This could have happened for 3 reasons. Firstly, companies seem to be allocating funds to areas that the government is pushing for through the Right to Education Act (RTE), which itself has been criticized for focusing in infrastructure and not enough on learning outcomes. The research also shows that companies are responding to demands made by schools which generally revolve around infrastructure support. Thirdly, training teachers is a medium-to- long-term investment which may not fit in companies overall scheme of CSR.
Through this scenario, there is one sustainable initiative that has the potential to bring about change. It is, Muktangan which follows an 'integrated teacher education' approach in its 3-year (pre-service) program aligned to NCTE norms which are similar to the first year of a Diploma in Education (D.Ed) program. The program is designed to provide teachers theoretical and practical training, as well as regular in-service teacher training. The program focuses on skills such as school leadership, IT skills, English proficiency and also covers pedagogy requirements for each subject.
Investing in teacher's capabilities is probably the most important way of bringing about a much-needed improvement in student learning and needs active support from the private sector. According to Samhita's CSR in Education report, 75 % of companies with the largest CSR budgets invested in creating infrastructure and scholarships in the education space. While this is critical, it is equally important to support other aspects of education, like teacher training, and work to fill in these gaps. Implementing programs that tackle multiple issues within the sector will enhance the value of a company's CSR programs and significantly improve the current state of education in India.
11 Free Mental Health Courses for Teachers
These free online courses on mental health will help teachers continue their development and improve the lives of their students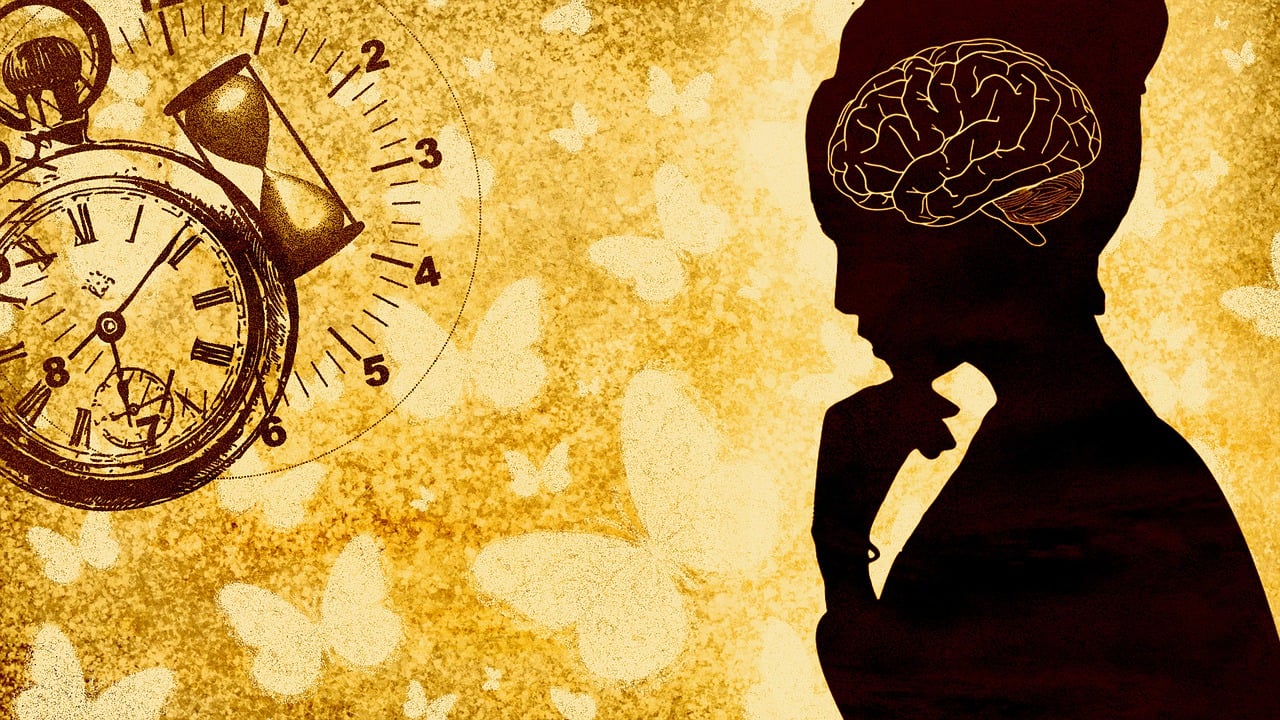 This article is a compilation of free mental health courses that seek to inspire teachers on handling mental health issues and provide mental health education and become better counsellors. 
What is mental health?
Mental health refers to people's cognitive, behavioral, and emotional well-being. It can be defined as a state of well-being in which an individual recognizes his or her abilities, can cope with everyday stresses, work productively, and contribute to their community.
"You don't have to be positive all the time. It's perfectly okay to feel sad, angry, annoyed, frustrated, scared, and anxious. Having feelings doesn't make you a negative person. It makes you human."

Lori Deschene
This article covers free online mental health courses. Some of these are available with free certification whereas a few allow you to learn for free, and charge a fee for the certificate.
Be There Certificate
The Be There Certificate is a free, self-paced learning experience designed to increase mental health literacy and provide the learner with the knowledge, skills, and confidence needed to safely support anyone who may be struggling with their mental health.
The Be There Certificate is offered by Jack.org, a Canadian youth mental health charity, in partnership with the Born This Way Foundation.
You can download a PDF of your certificate after completing all six modules of the free Be There Certificate online course.
Introduction to adolescent mental health
This course aims to raise awareness of mental health and a range of adolescent mental health problems. It has been designed with the latest research evidence in mind. It aims to provide you with the tools to explore different approaches which will help you reflect on the different ways that you can identify a young person who is struggling and consider how they can access support.
You will get a free Open University digital badge for completing the course and passing the quizzes! The badge can be displayed, shared, and downloaded as a marker of your achievement. 
Managing Happiness
What is happiness? What makes you happy?' Can you get happier through study and effort?
This, Harvard University designed course, answers these questions and shows you how you can use the answers to build a happier life. It introduces you to the modern science of human well-being and shows you how to practice it.
While the course is free to attend, you can get a verified certificate for $149 (on edX).
"Over the course of the past decade, there's been increased willingness to recognize mental health as an essential part of one's well-being."

Nicole Spector
Mental Health Training for Teachers
This free online training course will help you identify mental health issues in adults and children in a school setting.
This course trains you to recognize mental health problems in colleagues or students in a school setting. When you recognize mental health signs or symptoms, you can offer help or refer them to professionals. This course discusses the complexity of mental health and equips you with the skills to support others to manage their mental health effectively.
A digital certificate is available on successful course completion for €21.00.
Making sense of mental health problems
In this free course, Making sense of mental health problems, you will learn about how key perspectives in the field have made sense of mental health problems. By directly relating key perspectives to a case study, you will reflect on how the medical perspective, psychological perspective, and social need perspective come to make sense of mental ill-health.
A free statement of participation is issued on completion of this course.
The Science of Well-Being
This course by Yale will engage you in a series of challenges designed to increase your own happiness and build more productive habits. 
As preparation for these tasks, the instructor reveals misconceptions about happiness, annoying features of the mind that lead us to think the way we do, and the research that can help us change. 
Enrollment in this course is free, however, certification is available on a paid basis.
Supporting children's mental health and wellbeing
After studying this course, you should be able to:
understand the influences on mental health in young children aged 0–5

identify the factors that contribute to good mental health in children

explore national and global influences on children's mental health

develop knowledge about strategies and interventions to improve mental health in children

examine how adults and society can support children's mental health and well-being.
Enrolling in this course will give you the opportunity to earn an Open University digital badge. Badges are not accredited by The Open University.
"Things not to say to someone with mental illness: Ignore it. Forget about it. Fight it. You are better than this. You are overthinking."

Nitya Prakash
Suicide Prevention
This course explores the science of suicide research, prevention, and intervention.  
Topics will include terminology, epidemiology, historical and contemporary theories of suicide, modern approaches to suicide research, empirically supported approaches to prevention and intervention, and the lived experiences of those with suicidal thoughts and attempts.
Enrollment in this course is free, however, certification is available on a paid basis.
Teach Mental Health Literacy
In this course, educators will learn how to apply this classroom-ready, web-based, modular mental health curriculum resource as well as develop their own mental health literacy. 
Educators can then use this resource to successfully address mental health-related curriculum outcomes designed to be delivered by teachers to students aged 12 to 19.
Participation in this online course is free. An optional certificate of completion is available for $50 (Please select this option when you register as it cannot be selected once you finish the course).
Talk to Me: Improving mental health and suicide prevention in young adults
This course will help you learn strategies to improve the mental health of young people in your life, recognise concerning behaviours, and feel better prepared to have conversations about mental health.
Key topics in this MOOC include understanding contributing factors to poor mental health, how to talk about addressing poor mental health, and strategies to increase mental fitness.
Enrollment in this course is free, however, certification is available on a paid basis.
Mental Health and Nutrition
Interested in the fascinating interrelation between food and brain health?
This course is for you! This course is based on world-leading research into the links between nutrition and mental well-being. The course will cover evidence supporting the premise that eating better, and taking additional nutrients when appropriate, can improve mental health for many people.
Enrollment in this course is free, however, certification is available on a paid basis.