Teachers' Plight in The US; Reopening of Schools is a Panic For The Educators
Teachers in the US are worried to go back to school, at the same time not going means losing their jobs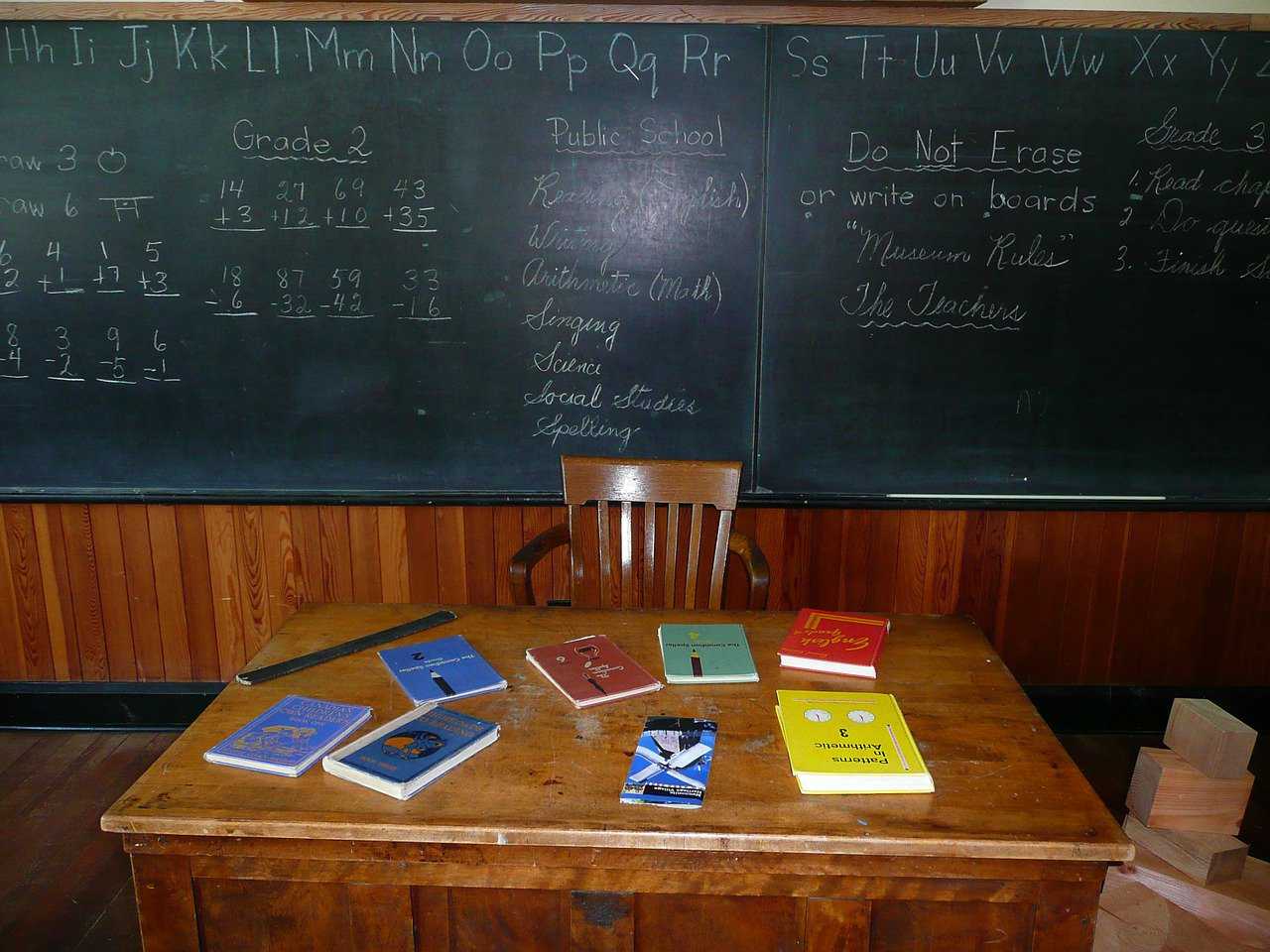 The education sector is suffering all over the globe; students are lagging in academics, missing out on sports and extracurricular activities and are becoming withdrawn. On the other hand, educators are in more trouble than ever, staying home means losing their job and going to school implies risking their and family's lives.
Teachers in the US are worried about the school reopening decision for both, their sake and as well as for their students' safety. They are also sacred because of the government's decision to legally cease their teaching certificate on striking against the reopening or quitting abruptly, as suggested in these following quotes by anonymous teachers across the US.
"I am a single mom, so I'm used to living a frugal lifestyle. Before the pandemic, pretty much by myself, I was able to construct an income that supported me and my son. Since the shelter is in place, I'm not up to that capacity. I own a letterpress printing business and I'm a part-time substitute teacher in the Berkeley schools. Most of what I do is wholesale greeting cards. I've saved enough to take a hit for one summer. But my long term concern if schools do not open in the fall is, I am not going to get that income. And I imagine that some of the stores won't open at all. Right now, I'm designing a Christmas card line. Is there going to be Christmas? Are people going to want to order Christmas cards?"
A teacher who taught middle school English in Virginia for three years decided to quit in June. The problem, he said, is that leaders are "expecting teachers to be the glue that holds society together." He was lucky to be hired as a technical writer, a job he can do from home. Quitting his teaching jobs wasn't an easy decision, he said he'll miss the students he worked with last year and those he would have taught this year in the eighth grade.
The teacher also said he worries for his former students' safety and education, but also for the nurses, counsellors, administrators, food handlers, and other adults at school who he feels don't have the appropriate support to deal with the crisis.
This spring, a teacher in Dallas was invited to the high school graduation of the first class of students she had taught when she became a teacher a little over a decade ago, but the ceremony was cancelled because of the Coronavirus pandemic. Now, just a couple months later, facing an uncertain plan for reopening schools, she's applying for jobs in the private sector and considering quitting teaching altogether. "At this point, if anybody were to offer me something, I would rather do that than risk my health," she said.
The crisis, over when and how to reopen schools underscores a central contradiction in society. The society can't function without the public school system, which doesn't have the funding and resources to follow the basic health and safety guidelines that would make reopening schools during a global pandemic feasible.
Some teachers are worried that students won't wear masks, or bring them to school, or perhaps even be able to afford them. Teachers in Dallas were told students would wear masks, but one kindergarten teacher was sceptical of that promise. "They said we'd have masks and face shields and everyone is going to be covered, but it's a school district and sometimes we don't even have soap," he said.
The St. Paul-based teacher worries this way, the pandemic will widen inequality between students of different socio-economic backgrounds. She's also seen parents posting ads online for tutors to help their students get a better education from home, a resource lower-income families can't afford.
Another teacher on reopening, worries about the health of his wife, who recently underwent heart surgery, and his daughter, who's been in and out of the hospital for a lung condition. The district where he works, in which classrooms are typically crowded, hasn't said it will mandate masks. "Most parents have no idea how bad this is going to be," he said. "I am just sitting here looking around in bewilderment."
The Dallas-based teacher said she's having trouble sleeping as more people in the area get sick. She said a student's mom called her and asked if she would speak to her son. "She was like, 'Can you talk to him? Because he is crying that he doesn't want to go to school and come back and kill us,'" she said. "I can't lie to them," the teacher said. "That's what I told her. I wish I could tell him it's going to be okay, but I'm scared, too."
Source: berkeleyside.com / buzzfeednews.com
Education Minister launches Bhasha Sangam initiative for schools, Bhasha Sangam Mobile App and Ek Bharat Shreshtha Bharat Mobile Quiz
Language learning to be promoted as a skill with the formal credit-earning system said Union Education and Skill Development Minister Shri Dharmendra Pradhan during the launch of Bhasha Sangam Initiative for schools, Bhasha Sangam Mobile App, and Ek Bharat Shreshtha Bharat Quiz App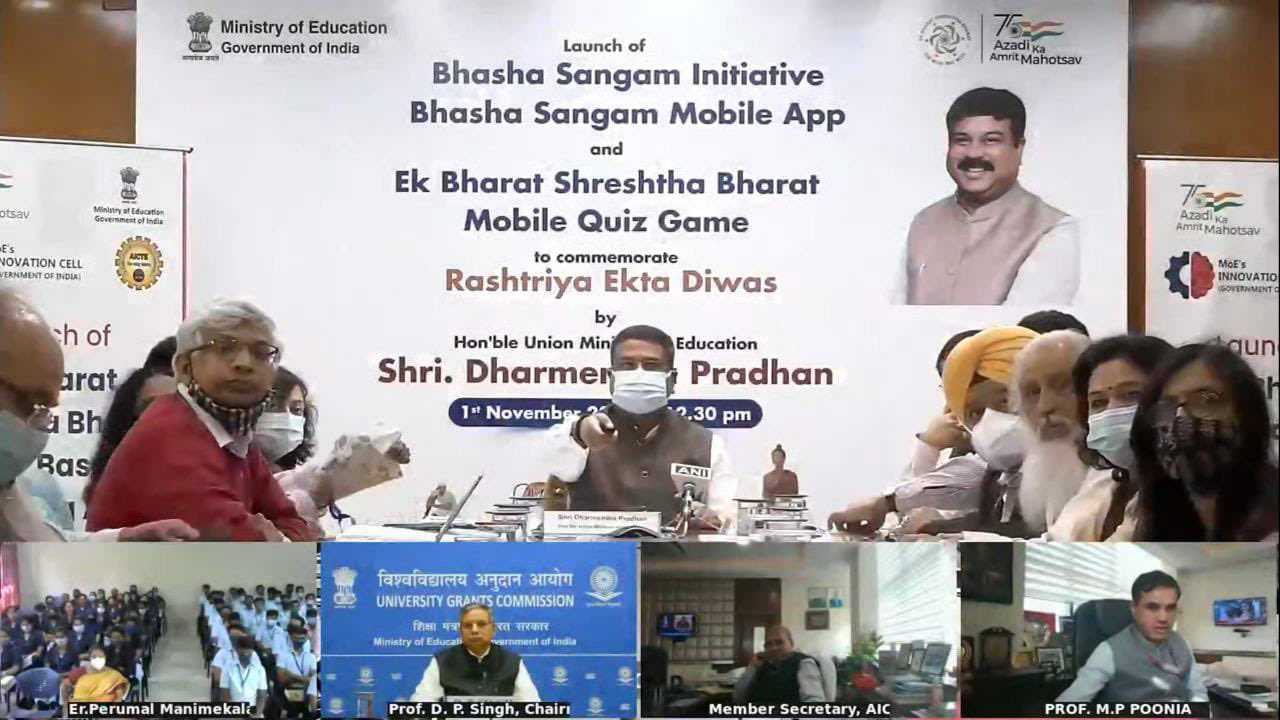 Language learning to be promoted as a skill with the formal credit-earning system said Union Education and Skill Development Minister Shri Dharmendra Pradhan during the launch of Bhasha Sangam Initiative for schools, Bhasha Sangam Mobile App and Ek Bharat Shreshtha Bharat Quiz App, to commemorate Rashtriya Ekta Diwas which is celebrated on October 31 every year to mark the birth anniversary of Shri Sardar Vallabhbhai Patel.
Shri Pradhan stated that the National Education Policy 2020 outlines the vision to lay emphasis on the promotion of Indian languages. Going forward, language learning will be promoted as a skill with a formal credit-earning system, he added. The Minister said that the country is celebrating Azadi ka Amrit Mahotsav to mark 75 years of India's independence. The initiatives launched today will facilitate our students to embrace the linguistic diversity of our nation and sensitize them about the richness of our culture, heritage, and diversity, he added.
Bhasha Sangam is an initiative of the Ministry of Education under Ek Bharat Shreshtha Bharat, to teach basic sentences of everyday usage in 22 Indian languages. The idea is that people should acquire basic conversational skills in an Indian language other than their mother tongue. We are aiming that at least 75 lakh people should acquire this skill during the Azadi Ka Amrit Mahotsav period.
Launched the Bhasha Sangam program, an initiative of the Ministry of Education under Ek Bharat Shreshtha Bharat, to teach basic sentences of everyday usage in 22 Indian languages. pic.twitter.com/gJTxITO3BK

— Dharmendra Pradhan (@dpradhanbjp) November 1, 2021
Initiatives launched under Bhasha Sangam:
An initiative for school children that is being made available on DIKSHA, ePathshala, and through 22 booklets
Bhasha Sangam Mobile App developed in collaboration with myGov, by a start-up called Multibhashi
A Mobile App based quiz with over 10,000 questions on states of India developed by Nazara Technologies through the Innovation Cell of this Ministry
Bhasha Sangam Initiative for schools
Developed by NCERT
100 sentences in 22 scheduled languages are presented in such a way that children in school will be able to read in the Indian language, in Devanagari script, in roman script and translations into Hindi and English.
100 sentences are presented in audio and video form with Indian Sign Language.
Through this programme of Bhasha Sangam learners in school will be able to get acquainted with all the languages-their scripts, pronunciation
Available on DIKSHA, ePathshala, and 22 booklets
Bhasha Sangam Mobile App
This is an initiative of DoHE, in collaboration with MyGov
The App has been developed by a start-up Multibhashi, selected by myGov through a competition
The App initially has 100 sentences of everyday usage in 22 Indian languages. These sentences are available in both Roman script and in the script of the given language, and also in audio format. More sentences will be added to the list
A learner will pass through stages on the basis of testing. There is also detailed testing in the end with the generation of digital certificate
Available in both Android and iOS
EBSB Quiz App
EBSB Quiz game is targeted toward children and youngsters of Bharat for helping them learn more about our different regions, states, culture, national Heroes, monuments, traditions, tourist locations, languages, geography, history, topography,
We already have more than 10,000 questions as part of this quiz. The gameplay is simple – Play Quizzes, Learn & Achieve Grades. Moreover, this quiz has 15 different levels of toughness.
Currently, the EBSB quiz is available on android OS, the iOS version will be made available soon.
This game is currently available in English and Hindi. In the next 3 months, the EBSB quiz will be also available in 12 other different regional languages.
Shri R. R Singh, MoS for Education; Smt Anita Karwal, Secretary DoSEL; Shri Sanjay Murthy, Secretary Higher Education; Shri Abhishek Singh, CEO, MyGov; students and teachers of schools & universities attended the event.