Teaching Parents About Parenting
Sonal Ahuja expresses her views on teaching parents about parenting.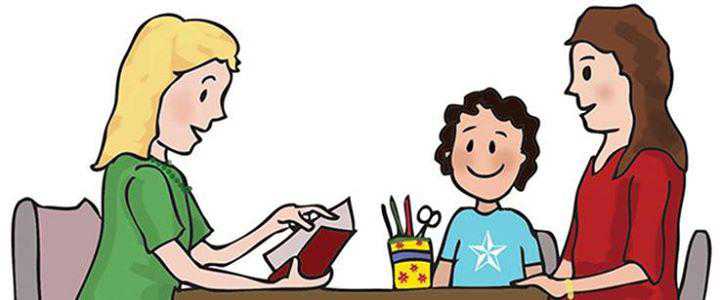 A garden with different flowers becomes beautiful when it blossoms. Similarly, if parents learn how to be a 'gardener' and are able to recognise their child's personality and nourish it, then their 'garden' will become fragrant! This is what positive parenting is all about! Parenting children can be enormously rewarding and fulfilling – but also exhausting and challenging. It is truly the best and the worst of times. Yet you are the role model for your child, and most parents, when asked what they really want for their children, respond with 'I want them to be happy'. Your parenting choices really can help – and the love and support you give your children is critical to their future well-being.
There is nothing in the world I feel more passionately about than children, their education and parenting.
These by far have been my most meaningful endeavours. Having worked in the area of Early Childhood Education for more than two decades, I have embraced the nuances of the field and yet, I discover something new each day!
It is not that I have not committed mistakes in my parenting, I did. Parenting has actually brought out the most intense emotions in me. I do not think anything in this world comes close to changing us as a person or our lives, as much as having children. My work is part of a tradition in psychology that shows the power of people beliefs. These may be beliefs we are aware or unaware of, but they unequivocally affect what we want and whether we succeed in achieving our goals. In this article, you will learn how a simple belief about yourself, guides a large part of your life.
You will understand your mate, your boss, friends, and your children. You will see how to unleash your potential and your child's too. Parenting is never about any kind of strategy but it is our philosophy of life in general. It is not about our children but it is about us becoming more aware, mindful, sensitive and conscious human beings. I really believe that parenting hardly comes naturally to anybody. There are some parents seen to be made for parenting – their patience, calmness and gentle presence sometimes is beyond belief. For the rest of us, we have to develop these skills and way of being through considerable conscious effort. Therefore, I do believe, strongly, that parenting has to be an inside out process. As parents, we are required to have the belief that we have to first work on ourselves. Whatever issues we might face with children, the question is not what the child needs to do at that point in time, but what we as parents need to reflect on or do. In case you are facing a difficulty with your child, simply ask yourself a few questions: How do I feel about it? How is that impacting my child? Is it my need or my child's? What am I supposed to do as a parent? Now answer them with great transparency and you will exactly know what you are supposed to do.
Another fact about children is that whatever we focus on, it grows in them. As a parent, if I focus on the child's weaknesses, it is apparent that those weaknesses will grow. Therefore, it's always good to work on the strengths of a child in order to initiate growth in that area in particular. Most commonly, this goes very much against the common parenting practice – the focus is more on irresponsible lifestyle and weak areas, hence we end up lecturing them, criticising them for the wrong choices. The more we see the grey areas, the more we crank them up with our negativity. The need, therefore, is to accept children as they are and focus entirely on what they can actually do and are capable of. Definitely, children will do well if they are assured of their capabilities.
It is so obvious after seeing a little baby trying to walk. The baby takes small steps forward, looks at his caregivers with a beautiful smile, takes another step and then, maybe, falls down. Now imagine, if this baby is continuously guided, counseled, trained and also compared with other children who could walk, then what? I am sure the children lose interest in whatever they are doing. The child might give up and not want to put in efforts again.
Not only this, we might end up believing and declaring that the child is lazy, or maybe doesn't want to walk or maybe is tired. Sounds a little weird, doesn't it? I think it is the self-doubt that is now stopping the child from keeping pace with what the child was doing previously. Somehow, I have always been a little confused by a lot of parenting literature out there which aims at categorising parents into pigeon holes on the basis of parenting tiles and as a result, we hear a lot about different styles of parenting: Permissive, laissez-faire, drill sergeant, helicopter, tiger mum, authoritarian, authoritative, democratic etc. I have never known which style I fit into! Instead, I am really contented with my own style of parenting, with all its imperfections. It has been strangely interesting to give myself permission to be imperfect. There is no right or wrong way of parenting. If each child is wired and inspired differently, then each parent is wired and inspired differently too.
This article is not about making you a perfect parent so that you can have the perfect kids. This is a small effort that will make you feel that you have got a companion for you to reflect, introspect and dive deep to connect to the immense wealth of wisdom that is already there.
Always remember parenting is not about bringing up children. It is about growing up and transforming ourselves to be a better human being. It is not about being there FOR the children but it is exclusively about being there WITH the children.
I see so many examples in my daily schedule, where we as parents keep reminding ourselves that we are here for our children and as a consequence, we really skip being with them… It was a great day at my school and it was the ideal opportunity for youngsters to leave for home. A mother, who had come to get her girl, came to me with her little girl and asked, 'What influences you to work with kids, what influences you to talk' to them?' I was going to state my standard answer, 'Since I cherish them'.
However, the little girl abruptly tugged her mom's dress and stated, 'Mamma let's go'. The woman swung to her tyke and in an abrupt voice condemned her, 'Can't you see I am conversing with Ma'am? How many times have I told you not to hinder me when I am conversing with anybody, awful behaviour!'
It was at that exact second that I understood that it was not 'love' that influenced us to work with kids, but rather it was Regard. On the off chance that I was in the mother's place, I would have reacted with, 'Indeed, dear, you must be ravenous, I will hustle just a bit with your Ma'am' or something similar.
I would have regarded the youngster's needs, just as I might want others to regard my requirements. Do you mind if a youngster irritates you when you are accomplishing something, yet in the meantime you believe it is perfectly alright that you burst in when the child is accomplishing something? Do you frequently feel that it is imperative that we control kids, yet it isn't worthy when youngsters endeavour to control our circumstance? Some places, we are working on a same platform while in some other places we think that we are up here and our kids are down there. That is the reason we believe that they should be controlled, told, chastened, and rebuffed.
In some places, we think we are predominant; we know increasingly and subsequently well of the need to 'drive them'. Yet, what might happen in the event that we think about them as equivalents? What will happen in the event that we approached them with deference, worked with them as though they are equivalent to us? What are we going to get if we somehow happened to give regard?
A kid who feels regarded is considerably more open to tuning in, to comprehend, to take after (the correct things), to participate and to improve things. Envision how it might be in a place where we are not regarded when contrasted with a place where we seem to be?
Clearly, the youngster will think, feel and act better. Also, we will be in an ideal situation as well! In the event that you lead through dread you will have little regard; however, in the event that you lead through regard, you will have little to fear.
Sonal Ahuja is Founder, House of Learning.
New Age Instructional Techniques
Traditional pedagogical techniques, based on a teacher explaining a topic and students taking notes, may still be helpful occasionally. Still, education today revolves more around encouraging the students to awaken their curiosity and desire to learn.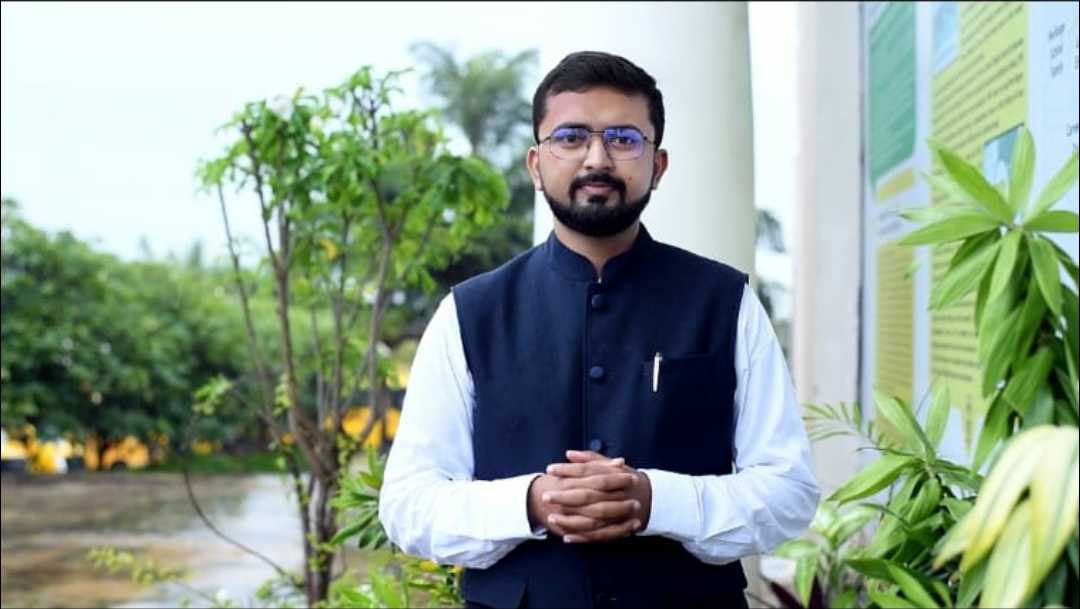 Education and its purposes have evolved over time. The meaning of 'knowing' has changed from remembering and repeating information to finding and applying it. Education helps students identify their critical purpose in life. It is really a tool to enable young minds to become lifelong learners. It empowers them to be able to tackle any challenge that life throws at them.
The purpose of being an educator is to make the world a better place. Where people are empathizing, caring, and capable of understanding each other. The prime objective of education is to nurture the leaders of tomorrow. To impart quality knowledge and learning so that the young generation becomes responsible and future global leaders and citizens.
Advanced research in education philosophy and brain science has had a tremendous impact on instructional strategies for the classroom. As a result, the educational paradigm has seen a transitional shift in instructional strategies over the past few years. Educators now are required to step out of their comfort zone of the traditional mode of teaching confined to classrooms.
Teachers are now bound to integrate the new instructional strategies to make a mark in the educational arena. A number of different teaching techniques have emerged during this transition and due to this change in education. Some of the research-backed pedagogical practices that are appropriate for 21st-century classrooms are:
Reciprocal Teaching:
Reciprocal teaching is a method in which students in small groups predict, clarify, question, and summarize a scaffolded reading comprehension. It is similar to a small group of students sitting in circles and using a communal constructivism approach to making meaning. Here each student takes the role of both learner and teacher within the group. This technique allows the students to develop a shared understanding of the text and supports the students who find it difficult to comprehend complex texts.
Student-generated questions :
This technique allows students to work individually or collaborate with peers to generate their own set of questions based on Bloom's Taxonomy template. This technique enables students to go through a rigorous thinking process of divergent and convergent thinking that ultimately ends with a reflection-based task to summarize their learning.
Higher-order thinking questions:
This technique of instructional learning is a must-have in every classroom. Critical thinking is essential as it allows students to apply the knowledge to a context different from the one that was initially learned. Using this strategy and adding cases and real-life situations to these questions allows children to develop relevance and motivation.
Reflection questions:
Metacognition – the science of thinking about learning is a potent tool that should be used in every classroom. This allows children to strengthen their understanding and retain the information for a longer period of time. Questions like the muddiest point today? What were my three takeaways from the last 30 minutes? How would I use this learning to make my day better? And many more allow students to reflect on their learning and evolve themselves as lifelong learners.
Taking a constructivist approach, these techniques or strategies allow the learners to accommodate and assimilate knowledge. When a teacher uses group work he/she is leveraging the true nature of learning. This collective activity allows and enables the students to find relevance in the learning environment. Moreover, it will enable learners to have agency over their learning by modeling a real-world situation. Often when a teacher starts using collaborative approaches, various reasons like unequal participation deter it. The classroom space dons a chaotic look, and the teacher has no control. All these have to be minutely dealt with by developing as a facilitator rather than a sage on the stage. Working in groups allows children to develop essential life skills like empathy, compassion, and critical thinking.
Traditional pedagogical techniques, based on a teacher explaining a topic and students taking notes, may still be helpful occasionally. Still, education today revolves more around encouraging the students to awaken their curiosity and desire to learn.
About the author:
Siddharth Rajgarhia is Chief learner and Director at Delhi Public School Nashik, Varanasi, and Lava Nagpur. Having 10 years of experience in leading schools. He is an avid Mindfulness practitioner and believes in lifelong learning