Techno-Teachers for Online Education
tech-savvy teachers from government and government-aided schools are joining hands on an online platform and building an immensely powerful knowledge-sharing resource community.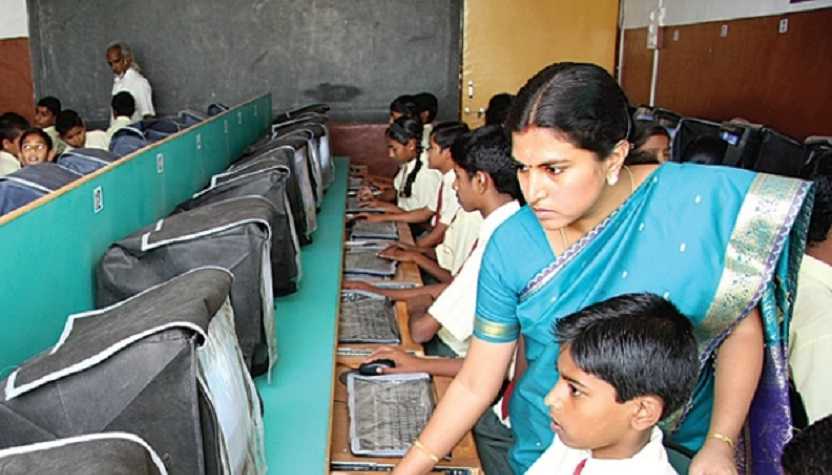 Today's education system requires teachers to be well versed with technology, for providing quality education.
Now, tech-savvy teachers from government and government-aided schools are joining hands on an online platform and building an immensely powerful knowledge-sharing resource community. The state education department has succeeded in most of its initial goals by getting tech-savvy teachers in touch with their counterparts, and helping them grasp technology as a tool for teaching.
Named as 'Techno Teachers', the online community is spreading like fire and has thousands of teachers voluntarily registered in its database. Information about registration details spread from education department officials to teachers under their jurisdiction, and all those willing are free to join. The education department's brainchild is already providing benefits.
Santosh Temburne, teacher at Dhodraj area school (Gadchiroli), said, "Through Techno Teachers we are learning things like how to make Power Point presentations and applications and how to download different videos and applications. So, now we are able to enhance the curriculum and take immediate action on the problems the students face in learning. Now due to digital methods, the students are encouraged to study in their own district rather than going outside. The overall attitude of parents and students is more positive. Now, there is a fire in students to come to school and learn."Amol Duryodhan, a teacher at a government school in Naxal-infested Gadchiroli district said, "My school is situated in the most backward area of Bhamragadh. The biggest problem I used to face was that there was a fear among my students about me and other teachers, since they were not used to learning in Marathi and we were not able to understand Madiya Gondi. Now, through Techo Teachers, memory cards have been developed which carry different words in Marathi as well as in Madiya Gondi. This ensures that the teacher and student learn each other's language. Now, as we are able to speak their language, they don't fear us and the technology makes them more curious and enthusiastic about learning."
Changdeo Sorte, official of Sarva Shiksha Abhiyan (SSA) at Bhamragadh, told, "We developed applications to teach simple words, letters and things in their surroundings, which help them to grasp better. Out of 107 schools, two schools are completely digitalized with computers and in the remaining schools projection screens and object magnifying devices are present, which help students to learn what the things in their language are called in Marathi. In the techno teachers' programme, 30% teachers are from our district whereas 70% teachers are from other districts. We are able to learn skills which we don't know from them and develop more applications so that our system is strengthened."
Dyaneshwar Kendre, principal at Tadgaon (Gadchiroli district) school, added, "The most important thing about Techno Teachers is more people are coming together and helping us to take our district forward. With their help we are able to develop more applications and flashcards to make learning easier. Earlier, as the students were not able to understand what we were teaching them, the learning involved just mugging. Now, the students are not bored, they are very enthusiastic about their studies and learn faster."
Image courtesy: dnaindia.com
NIOS celebrates 33rd Foundation Day
Dr. Subhas Sarkar addresses the 33rd Foundation Day Celebrations of NIOS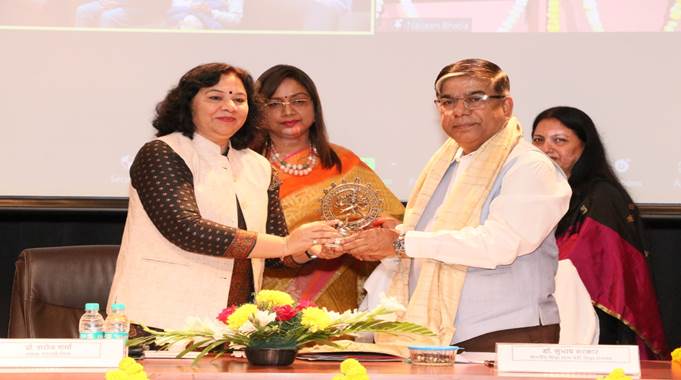 Union Minister of State for Education, Dr. Subhas Sarkar addressed the 33rd Foundation Day Celebrations of NIOS as the Chief Guest.
The function was attended by senior officials of the Ministry of Education, Chairpersons of educational institutions, Heads of Departments, officers, and staff of NIOS. Prof. Naval Kishore Ambasht, former Chairman, of NIOS and Pro-Vice Chancellor, of the Central University of Haryana, Prof. Sushma Yadav graced the occasion.
Dr. Subhas Sarkar in his address appreciated the various programmes and schemes of NIOS and said that NIOS is lighting the lamp of knowledge all over the world. Talking about the Azadi Ka Amrit Mahotsav, he mentioned that today's children will be young people in the age group of 30-40 years on the completion of 100 years of independence and will be responsible for building our nation.
He said that the Ministry of Education has entrusted NIOS with several responsibilities such as developing inclusive education resources, expanding the open and distance education system in states/UTs, translating all courses into more languages as required, creating Indian Knowledge Tradition based courses and propagating Indian culture by translating them into major foreign languages. He also praised the programmes of NIOS enrolling 10 crore adults under 'Basic Literacy Assessment', training of in-service teachers, Gender Green Project, and training in Yoga. He said that Indian Sign Language as a subject at the secondary level has been acknowledged on national and international platforms. He described the launch of an e-library called 'DEEP' by NIOS as a big step forward.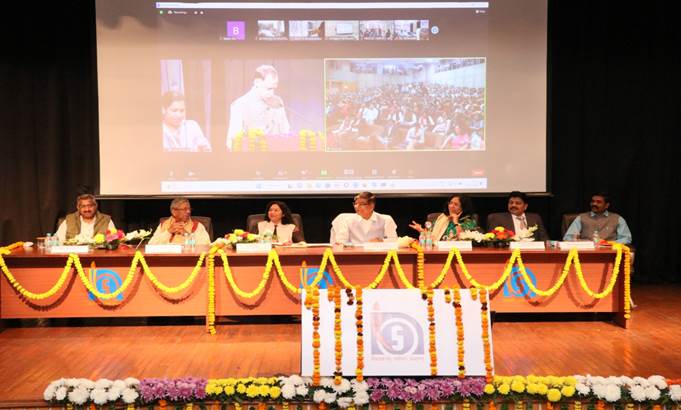 Prof. Saroj Sharma spoke about the journey of 33 years of NIOS and highlighted the special achievements. She said that NIOS is one of the two National Boards of Education under the Ministry of Education, which provides school education through Open and Distance Learning (ODL) for secondary, senior secondary, and vocational education. She elaborated on the role of NIOS in the field of education, efforts being made by NIOS for the successful implementation of the New Education Policy, Virtual Open School, Digital Library (DEEP), NEPIA Project, MoU with Ministry of Defence for Agniveer Project, setting up of Mukta Kaushal Kendras and subjects offered under Indian knowledge Tradition.
It was also conveyed by her that a curriculum called 'Aarambhika' is being developed by NIOS for catering to the Indian Diaspora.
A documentary based on the journey of 33 years of educational endeavours of NIOS was presented on the occasion. In this documentary, 'All England Badminton winner Pullela Gopichand said that most of the players in his badminton academy are getting an education from NIOS.
NIOS alumni, Ms. Niranjana and Vinod Kumar Chaudhary were also felicitated on the occasion. Shri Vinod Kumar said that only due to his education in NIOS, he was able to get the credit of making the Guinness Book of World Records 10 times (8 in Typing and 2 in sports). A proud learner of NIOS, Ms. Niranjana is a successful ventriloquist. Prof. N. K. Ambasht, former Chairman, NIOS said that in this age of technology, innovations must lead to developing 'standalone' courses for the Indian Diaspora, to achieve the goals of the National Education Policy- 2020. Pro-Vice Chancellor, Prof. Sushma Yadav said that the role of NIOS increases in the light of New Education Policy. NIOS has such potential that the institute will be able to achieve the ambitious goals of National Education Policy 2020 in the coming years.
The half-yearly magazine of NIOS 'Pragyan' was released by Dr. Subhas Sarkar on this occasion.