Technology can be the 'guardian angel', securing students' safety in school. Time to embrace it!
Tech in school safety does come at a cost – and it could be a surprisingly low one. With higher numbers of students, the figure could be as little as Rs.200 per child per month. That's a little more than the cost of a single 'Happy Meal'. Reason enough for even the nay-sayers to start lovin' it?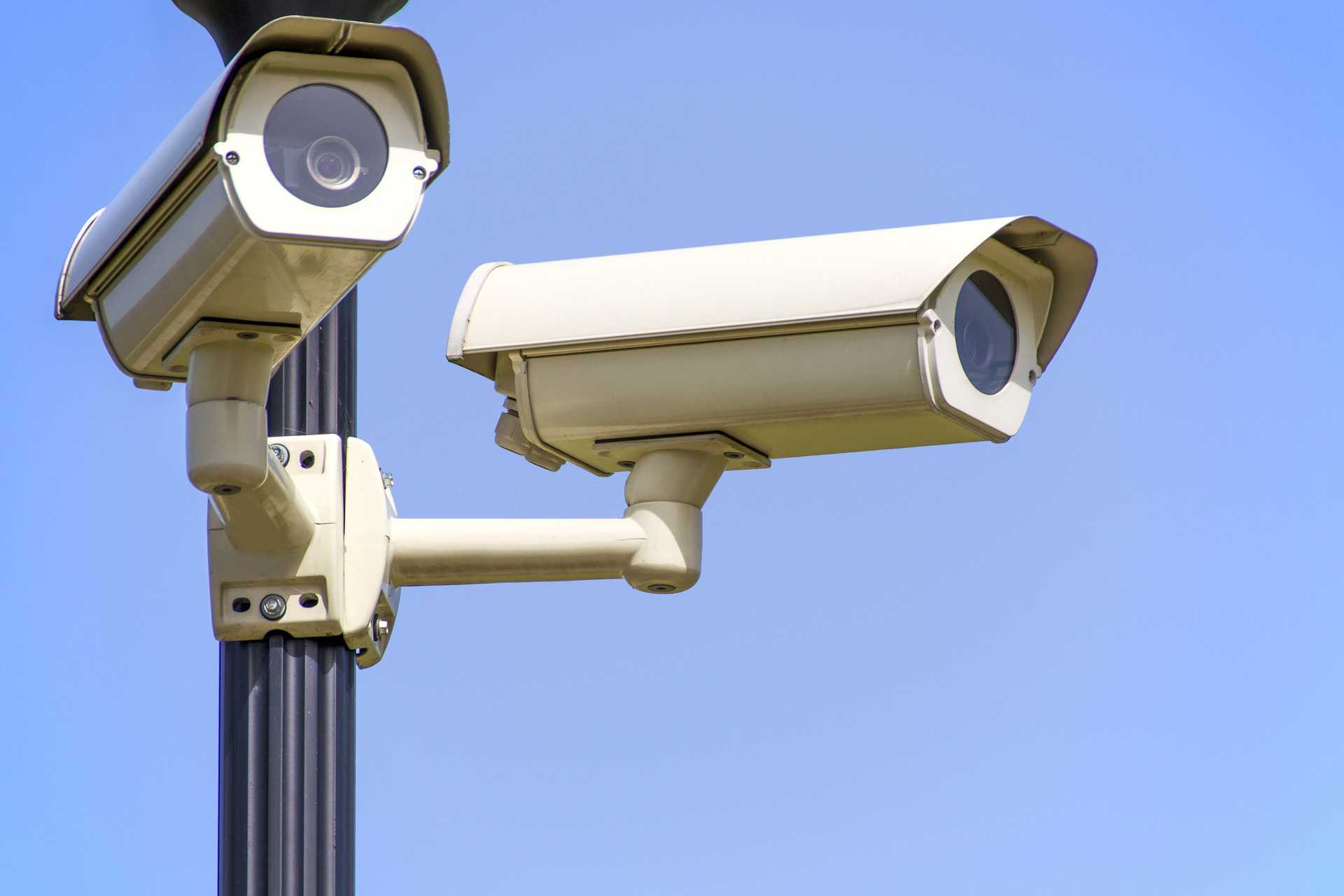 Violence against children in schools is becoming frighteningly regular, and even the so-called superior institutions in metros are far from immune. The human element in ensuring students' safety is crucial – it is the combined responsibility of the government, school management, teachers, care-givers, and families to work together to ensure that children are safe. However, in today's day and age, it would be simply inexcusable to ignore the technology available, which can play the role of additional 'guardian angel', supplementing child safety in myriad ways.
From entry-control equipment and identification, which includes electromagnetic door locks, visitor badges, and palm scanners; to video surveillance, communication technology, alarm and protection systems, emergency alerts which include automated text messages or emails, to tracking systems which include smartphone apps, and GPS devices… there is no dearth of tech options available to keep children safer in schools. Question is: do we have the will to use them?
Dr T. Padmavathy, Principal, Fusion International School, Hyderabad, believes that technology can and does go a long way in making schools a safe zone. "Children ranging from 3 years to 15 years learn in a vibrant environment, and should be kept safe and educated at various ages. Technology can always be embraced as it is fast and can be sure. CCTVs are one such equipment which have reduced the crime rate drastically," she points out.
Dr T. Padmavathy, Principal, Fusion International School, Hyderabad
Even simple technology like SMS messages can play an important part in securing the safety of children. "SMS messages can be sent to all the parents whose children who do not turn up at school, to ensure their presence at home and provide knowledge to the parent about the whereabouts of the child," Dr Padmavathy avers. "Again, when the child reaches home in the evening, the parent sends a reverse mail to the school and acknowledges the arrival of the child home."
While SMS alerts can fulfil a basic function, actual monitoring of child safety is a more intensive task. Rockwoods International School, Udaipur, for instance, is equipped with a surveillance system of over 130 CCTV cameras with a resource person who continuously monitors different areas of the school. "All classrooms, corridors, playgrounds, parking areas, entry-exit gates, areas outside washrooms, and the whole admin block is fully under CCTV coverage," says Principal, Ashish Bhatnagar. "Additional monitoring screens are also installed in the director's office, the principal's office and in the server room, while the school periphery is also closely monitored for any unwanted or anti-social elements." In addition, most cameras in the school also have inbuilt microphones to not just prevent physical abuse, but to record verbal abuse too if any whether in the classrooms or the corridors.
That sounds like a mammoth task, but not with intelligent products and technologies which have been designed to work seamlessly together. Axis Communications is one such provider who gives schools a complete package to help increase safety and security to students, staff and visitors. A global market leader in network video surveillance, with a worldwide presence in more than 20 countries, Axis products have been installed at Indian schools like the Indian Public School, Coimbatore, Amrita School, Kerala, Dayalbagh Educational Institute, Agra, Osmania University, Hyderabad and IIM Bengaluru. As Sudhindra Holla, Country Manager, India & SAARC, maintains, "The use of Axis Network Cameras at different locations at the school – classrooms, cafeterias, stairways, libraries and conference rooms – ensures real time monitoring and reduced time in response in case of a security breach, along with value for money and first-class support."
Sudhindra Holla, Country Manager, India & SAARC, Axis Communications
Partap World School (PWS), Pathankot, is another institution that effectively harnesses technology in school safety. From the installation of mobile jammers to metal detectors, alcohol-testing devices and even metal screen doors, the school is trying to eliminate all risks when it comes to ensuring the safety of students. Besides securing safety at school with no less than 305 camerason campus, Sunny Mahajan, Joint Secretary, PWS, adds, "We also have a school mobile app which keeps parents updated about various aspects like attendance, etc. What's more, each school bus is fitted with two cameras, hydraulic doors, and GPS, while Fire Safety equipment and the landing walls are connected with the swimming pool."
Sunny Mahajan, Joint Secretary, Partap World School (PWS), Pathankot
At Rockwoods, the admin block and academic blocks are separated with digital locks enabled with ID-card recognition or biometric sensors to recognise finger-prints. "No outsider can get into the academic block while the school is in progress, reducing the chances of any mishaps from outsiders," avers Bhatnagar, adding, "All our buses are installed with GPS and CCTV too. Buses can be tracked anytime by the school authorities and are under constant watch."
Realising the challenges faced by schools in managing security and safety in school transport, while also focusing on providing core education, is what led Alba Smart Automation Pvt Ltd to address end to end solutions for School Transport Security Management, in a focused manner. Rajeev Bajaj, Associate Director, reveals, "With three decades of experience in the area of enterprise security and surveillance, we are now offering real time CCTV surveillance with integrated GPS tracking with our Cloud based solution specifically designed for school transport buses backed with 3-tiered support." BusOkay, the customisable solution introduced in July 2017, has since been commissioned in approximately 100 school buses. "We are living in a world of constant connectivity," says Bajaj. "This empowers you to be in full control, and secure your life and family."
Rajeev Bajaj, Associate Director, Alba Smart Automation
And yet tech in school safety continues to be swatted away like a pesky mosquito with that hoary old canard – 'It would be too expensive". Is tech for students' safety really too elitist, complicated, and costly, and thus not for 'regular' schools?
"Not at all," vouches Rockwoods' Ashish Bhatnagar. "How can any safety features be elitist? Yes, some systems can be a little complicated but looking at the students' safety, such complexities can be ignored. In the current scenario, I feel that every school must put these safety and security measures in place. Whether the so-called elite schools or regular schools, the issue is how these systems are monitored and maintained."
Seconding Bhatnagar, Dr Parvathy claims, "Technology would never be complicated if used with the right perspective. Technological and trend changes must be in place when we are working with students who would only see the light of the future. 21st century adaptation is to prevail at school. Personnel can be employed if the management feels that it is difficult to adapt to the new technology. After all, we all did welcome new technological advancements in the field of automobiles, kitchen gadgets, travel and so on."
Tech in school safety does come at a cost – and it could be a surprisingly low one. With higher numbers of students, the figure could be as little as Rs.200 per child per month. That's a little more than the cost of a single 'Happy Meal'. Reason enough for even the nay-sayers to start lovin' it?
This story is our "Tech Focus" in October 2017 issue.
28th edition of CBSE Sahodaya Schools Conference begins at Vadodara
The 28th National Annual Conference of Sahodaya School Complexes on the theme of Education 4.0-Reinventing
Education 2030 and beyond begins.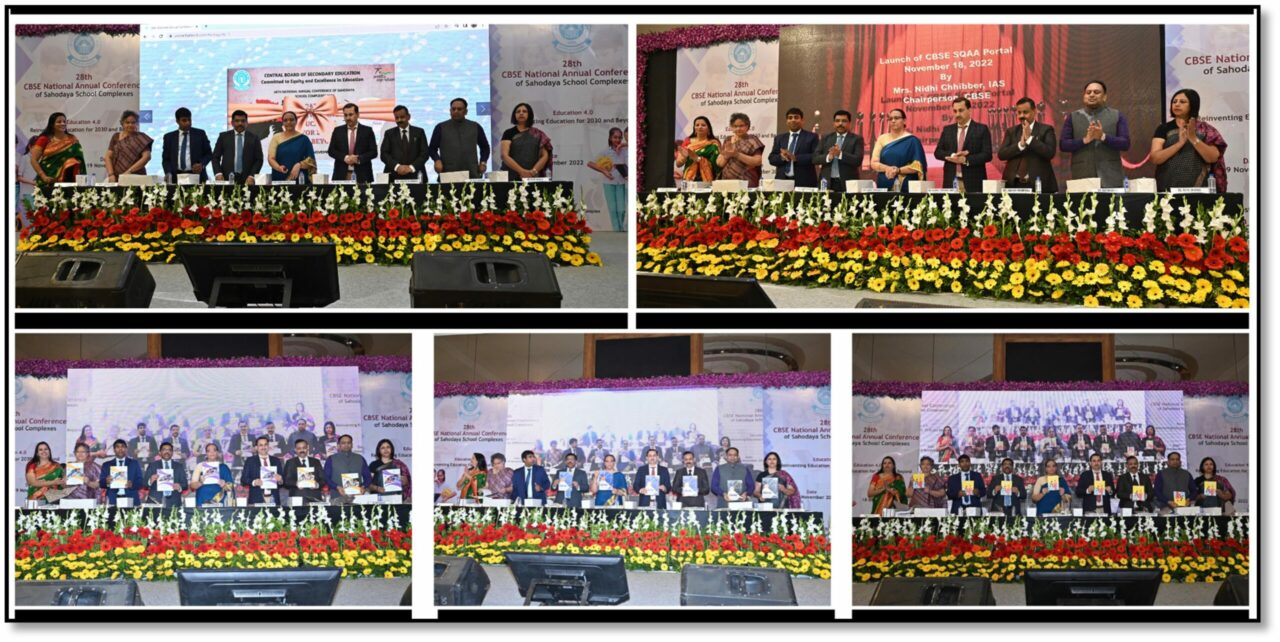 The 28th National Annual Conference of Sahodaya School Complexes (2022) began on 18th November 2022. This year the conference is being held in collaboration with Gyan Sarovar Sahodaya –The Central Gujarat CBSE Schools Sahodaya Complex.
The theme of the conference is "Education 4.0: Reinventing Education for 2030 and Beyond" with the objective to sensitize school leaders and prepare them for the era of education 4.0 with the necessary changes in the design of curriculum and pedagogy.
Sub Themes
Social dynamics and development of education
School Leadership for futuristic schools
Technology is indispensable for education
Capacity Building of teachers
AI in school education
Creative Learning
Positioning curriculum for 2030 and beyond
Moving from Transactional Leadership to Transformational Leadership
Building Learning Communities
Schooling Vs. Education: Bridging the gap for a better India for 2030 and beyond
Community School Partnership for quality education
This year's conference is hosting the representatives of more than 200 Sahodaya School Complexes and educationists from around the world in a two-day event at Vadodara.
Principals from 800 plus CBSE affiliated schools in the country and abroad, academics, and senior officers of the Board are participating in this two-day conference which will dwell upon various themes such as Community School Partnership, Schooling versus Education, Technology for Education, Artificial Intelligence in Education, Building Learning Communities, Leadership, Creative Learning, and Capacity Building of Teachers.
The inaugural session of the conference began with the address of the Chairperson CBSE Smt. Nidhi Chhibber highlighting the roles and responsibilities of school principals and administrators in realizing the objectives of NEP 2020 and making schools future ready.
A number of publications prepared by the Board were also launched by the Chairperson, on this occasion.
Conference Souvenir
A compilation of the probable best practices received from different schools across the country in the area of curriculum, pedagogy, capacity building of teachers, school leadership, school community partnership, and use of technology.
CBSE SQAA Portal
As per NEP 2020 recommendations, CBSE has developed a 'School Quality Assessment and Assurance (SQAA)' Framework based on 7 domains covering all the aspects of school functioning and can be useful as a tool for accomplishing individual and institutional excellence.
Practice Books in Science and Mathematics have been developed for Students of classes IX and X in the subjects of Mathematics and Science to strengthen the skills and competencies of students and help them apply the learned concepts in real-life situations and draw inferences.
These workbooks present a series of questions organised as themes, mapped to concepts from the curriculum of the respective class.
Item Banks
The board has designed and developed Competency Focussed Practice Questions aligned to the NCERT curriculum in the subjects of English, Mathematics, Science, and Social Science for Class X students to test conceptual understanding and application.
SAFAL Assessment Frameworks for grades 3, 5, and 8 were also launched today in the subjects of Language (English/Hindi), Mathematics, and EVS/Science. These include domains, strands, and competencies, and define learning outcomes at various proficiency levels.
PRAYOG
Pradhanacharya Yojna for Growth, has been designed in view of the important role of the Principals in the effective implementation of NEP 2020 in CBSE schools and covers various themes such as Innovative Pedagogy, Competency Focussed Education, Experiential Learning, Art integrated learning, Story Telling and Sports Integrated Learning, Systemic Reforms via initiatives such as SAFAL, HPC, SQAA, and Competency-based assessments, and other topics like Peer Education and Life Skills, Inclusive Education, Environmental Education, Pedagogy Leadership and Expectations from Principals.
Skill Education
A number of Skill Modules for Class VI-VIII on Travel and Tourism, Marketing, Media, Beauty & Wellness, Design Thinking, and Innovation were also launched today along with new modules for classes IX-XII in Library and Information Science, Cost Accounting, Early Childhood Care and Education.
Hand Book on Positive Parenting – A Ready Reckoner
The Board has always been sensitive and proactive regarding the mental health and wellness of students. Positive Parenting – A Ready Reckoner has been brought out by CBSE with the hope of adding value to the nuances of parenting and nurturing skills in a very simplistic and easy-to-follow manner. This publication by no means attempts to undermine the concerns and care of the parents already in place but may help in deepening the understanding and in building positive relationships amongst schools, parents, and students. The contents have been carefully curated post-COVID challenges and include topics such as the Mental and Emotional Wellness of Children, Parenting the Pre- teens, Gender Equality and Child Abuse Protection, Children with Special Needs, Online Learning for Parents, and more.