The 21st Century Teacher's Guide to EdTech
A student shares a user-friendly compendium of Educational Technology for the classroom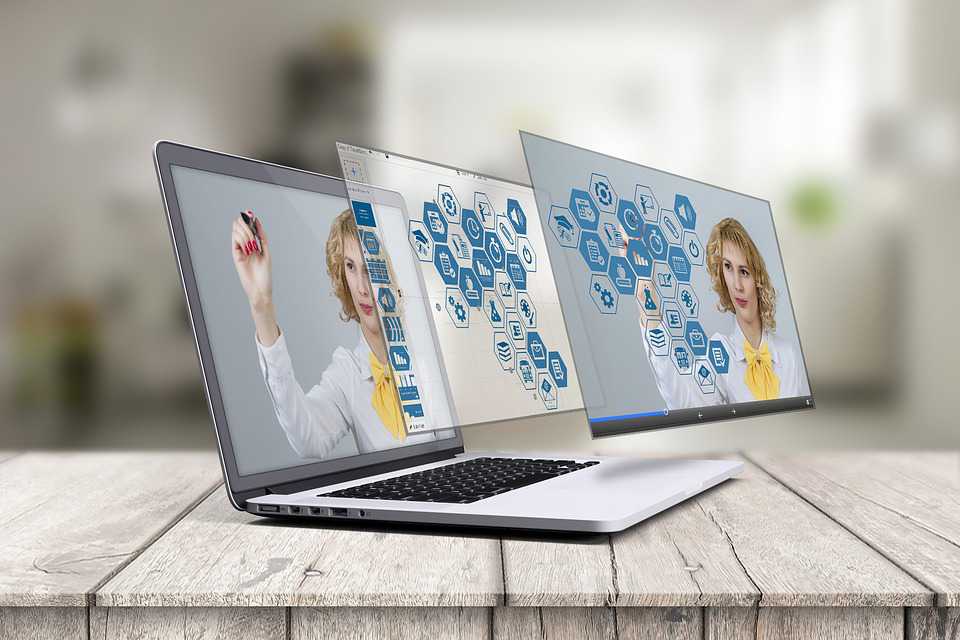 Dear Teacher, with this guide in hand, you will stop feeling overwhelmed and start getting comfortable about how edtech can help you and your students learn.
In this guide, I have gathered 15+ educational technology tools including tools for classroom management, flipped learning, presentation, media production, and so on.
Nearpod
Nearpod provide a host of pre-made, fully-interactive lessons developed by subject matter experts for all school levels and subjects. Nearpod also allows teachers to import lessons from any file type and begin adding interactive elements, web-links or video snippets to them. They can then synchronise their prepared lessons to all students' devices, casting the lesson simultaneously to each student and able to monitor their progress throughout the lesson.
OneNote Class Book
The OneNote Class Notebook is an app that helps educators set up OneNote in their class. This app will create a class notebook, which includes three types of sub-notebooks:
Student Notebooks — private notebooks that are shared between each teacher and their individual students. Teachers can access these notebooks at any time, but students cannot see other students' notebooks.

Content Library — a notebook for teachers to share course materials with students. Teachers can add and edit its materials, but for students, the notebook is read-only.

Collaboration Space — a notebook for all students and the teacher in the class to share, organize, and collaborate.
https://www.onenote.com/classnotebook
Flipgrid
Flipgrid is the leading video discussion platform for millions of PreK to PhD educators, students, and families in 180+ countries. Students record short, authentic videos and can reply to each other's videos. Educators are 100% in control with video moderation, access controls, and much more. Students can capture widescreen videos, pause while recording, add more after reviewing, and trim to perfect. From 15 seconds to 5 minutes, your students can perfect the elevator pitch or give a short presentation.
Padlet
Padlet is a great tool for gathering ideas, sharing them and modifying them later. It's like a living sticky note board with images, links and anything you would like to curate and share with you class. Users can add links, YouTube videos, files and images to Padlet notes. They can move and arrange them. A link to a Padlet can be shared and Padlets can be embedded into webpages.
Quizlet
Teachers can search millions of study sets or create your own using Quizlet. These resources help you improve class and school results using flashcards, games and more. Quizlet is a basic framework that uses the concept of play to help students learn in a manner best suited to them. Students are able to compete against their fellow students and discuss sets, and entire classes can share teacher-created sets. The ability to choose flash card photos from Flickr's pool of Creative Commons-licensed photography really adds to Quizlet's efficacy for subjects like anatomy — and the various modes of play give students some variety when studying.
CommonLit
CommonLit delivers high-quality, free instructional materials to support literacy development for students in grades 3-12. These resources are flexible, research-based and created by teachers, for teachers. CommonLit is 100% free for teachers and students.
My Simple Show
My Simple Show is an amazingly simple way to create explainer videos that get the message across to your students. The tool contributes to the e-Learning community by incorporating various Vark model learning styles. It offers several storylines to choose from, including: presenting a CV, explaining a workflow, introducing a biological process, and even inviting someone to an event.
Canva
Canva has all the tools an educator needs in one place, with features that make teaching and learning feel more collaborative, intuitive, and enjoyable. Although their teaching section is dedicated to using Canva for teaching, however, it also has some really useful general teaching and design tips which every educator will find relevant.
https://www.canva.com/learn/teachers/
Flubaroo
Flubaroo is a free tool that helps you quickly grade multiple-choice or fill-in-blank assignments. Created by a teacher, Flubaroo besides being a grading tool also computes average assignment score, computes average score per question, and flags low-scoring questions; gives you the option to email each student their grade, and an answer key and lets you send individualized feedback to each student.
Venngage
This tool allows you to present your lessons visually and present related data with infographics. Infographics make data and processes accessible and memorable. Creating the infographics is a very simple 3 step process
Choose a template

Add charts & visuals

Customize
Unimersiv
Unimersiv is based on the premise that Virtual Reality can strongly improve the capacity of the human mind to remember the things it learned for a long time. Research has shown students remember 20% of what they hear, 30% of what they see and up to 90% of what they do or simulate. Take your students to historical places, in space or inside the human body with the Unimersiv VR app.
https://unimersiv.com/virtual-reality-schools/
PicMonkey
PicMonkey helps the teacher develop student creativity by getting them to design posters, collages, and visual presentations. These projects along with lessons on photo editing and design concepts such as brightness, contrast, and saturation help your students learn the basics of graphic design.
Desmos
Desmos aims to empower educators in their attempt to help every student learn math and love learning math. With that in mind, they've assembled a collection of unique and engaging digital activities, which are free for teachers and their students.
Simple K12
Simple K12 is a community of educators whose mission is to help other educators inspire their students, engage their learners, perfect their craft, and share their experiences to help others do the same. They provide Online Teacher Training, Professional Development resources and a lot of valuable stuff through their blog.
SpiderScribe
SpiderScribe is an online mind mapping and brainstorming tool. It lets the teacher and students organize ideas by connecting notes, files, calendar events, etc. in free-form maps. It is the perfect platform to collaborate and share online!
InsertLearning
InsertLearning was founded by two high school teachers who wanted to create a richer learning experience for their students. Teachers and their students can annotate any web page and share what they think is important. Educators can also monitor student responses and annotations during class allowing educators to respond when students need help the most.
5 Computer Exercises You Can Teach Your Students in School for Better Computer Literacy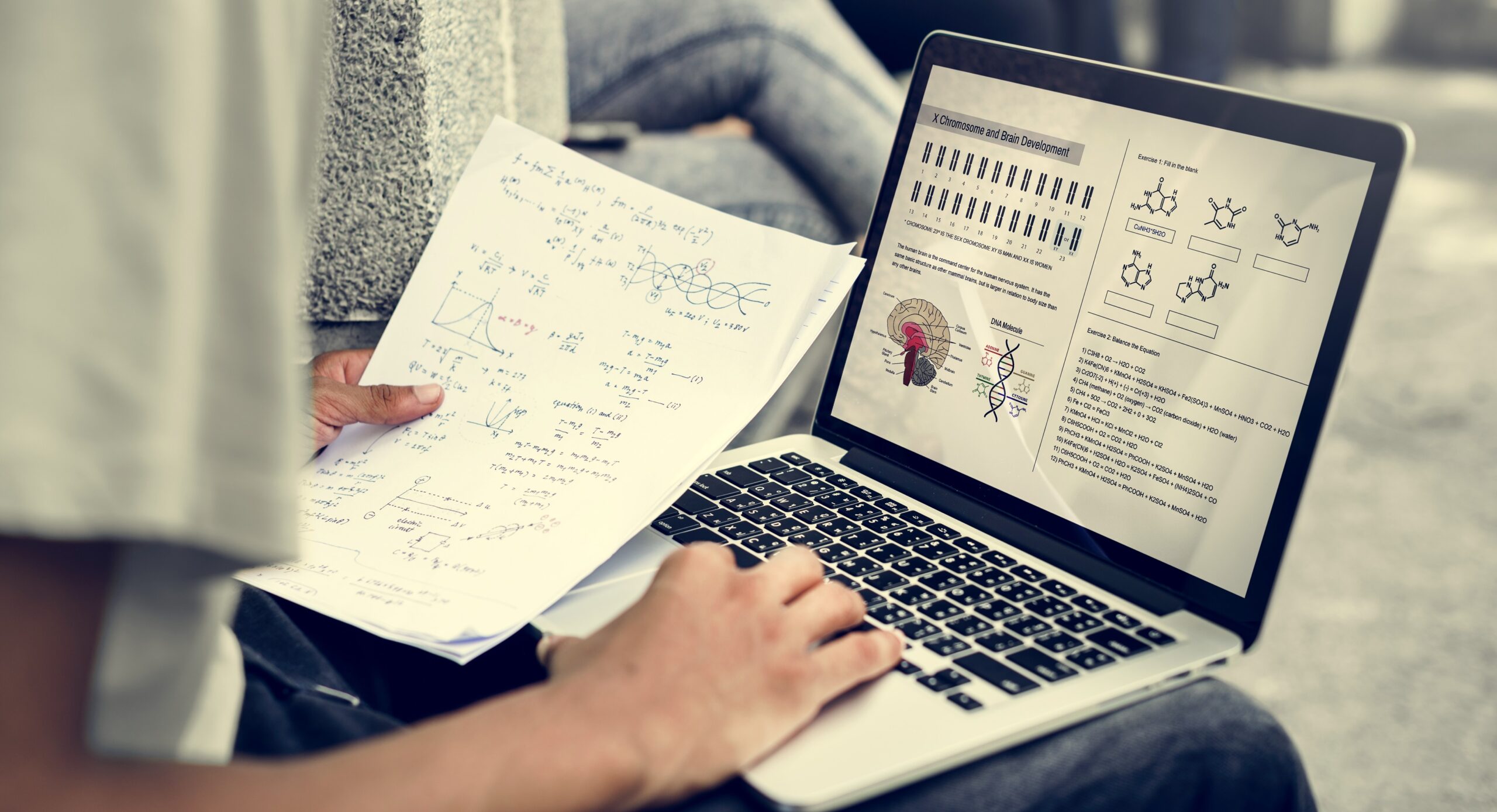 As the world observed Computer Literacy Day this past Saturday, December 2nd, we must discuss how Indian schools can take proactive measures to enhance computer literacy among students.
Computer literacy is the ability to use computers and related technologies effectively and efficiently. It is a vital skill for children to learn today, as computers are ubiquitous and indispensable in almost every aspect of life. Here are some reasons why computer literacy is important for children to know:
Cyberbullying and cybercrimes: As more and more children use the internet and social media, they are exposed to the risks of cyberbullying and cybercrimes, such as harassment, identity theft, fraud, and hacking. Computer literacy can help children to protect themselves from these threats, by teaching them how to use online security tools, such as passwords, antivirus software, and encryption. It can also help them to recognize and report cyberbullying and cyber crimes, and to seek help and support when needed.
Artificial intelligence (AI): AI is the technology that enables machines to perform tasks that normally require human intelligence, such as learning, reasoning, and decision-making. AI is transforming various fields and industries, such as education, health care, entertainment, and transportation. Computer literacy can help children to understand and interact with AI, by teaching them how AI works, what its benefits and limitations are, and how to use it responsibly and ethically.
School curriculum and career opportunities: The school curriculum and the job market are increasingly demanding computer literacy skills, such as coding, web design, data analysis, and media creation. Computer literacy can help children to excel in their academic and professional pursuits, by teaching them how to use various tools and software that are relevant and useful for their learning and work. It can also help them to explore and discover new interests and passions, and to develop their creativity and problem-solving skills.
However, many schools are behind in teaching students about actual tools and software that they must know. They are only taught the basic HTML, MS Office, and some redundant software which are now becoming obsolete. They must teach students beneficial software and exercises, such as:
Coding basics: This exercise introduces students to the fundamentals of programming, such as variables, loops, functions, and logic. Students can use online platforms such as Code.org, Code For Life, Microsoft MakeCode, Machine Learning for Kids, or Scratch, these are free-to-use tools available to create interactive games, animations, and stories using block-based or text-based coding languages.
Web design: This exercise teaches students how to create and design their websites using HTML, CSS, and JavaScript. Students can use online editors such as Codemoji, Weebly, Adobe Express, Google Sites, and WordPress.com to write and run their code and see the results in real-time. They can also learn from tutorials and examples on YouTube.
Media creation: This exercise encourages students to express their creativity and communication skills through digital media, such as images, videos, and podcasts. Students can use online tools such as Canva, Pixlr, Storybird, Padlet, and Tellagami, to edit and create images, WeVideo or Animoto, VN or Photogrid to edit and create videos, and Spotify, Anchor or SoundTrap to record and produce podcasts. They can also share their media creations with their peers and teachers on online platforms.
Online research: This exercise trains students to find and evaluate information from various online sources, such as search engines, databases, and websites. Students can use online tools such as AI Tools named Bing or ChatGPT to search for information on different topics, Google Scholar or Zotero to generate citations and references, and Grammarly to check and improve their writing.
Digital citizenship: This exercise educates students about the ethical and responsible use of technology, such as online safety, privacy, and cyberbullying. Students can use online resources such as Common-Sense Education or The Achievery to learn about the best practices and guidelines for being a good digital citizen. They can also participate in online discussions and activities that foster digital citizenship skills and awareness.