UNESCO's GEM Report 2019: Building Bridges, Not Walls
UNESCO's 2019 Global Education Monitoring Report (GEM Report) emphasises on the urgent need of addressing issues related to migration, displacement and education.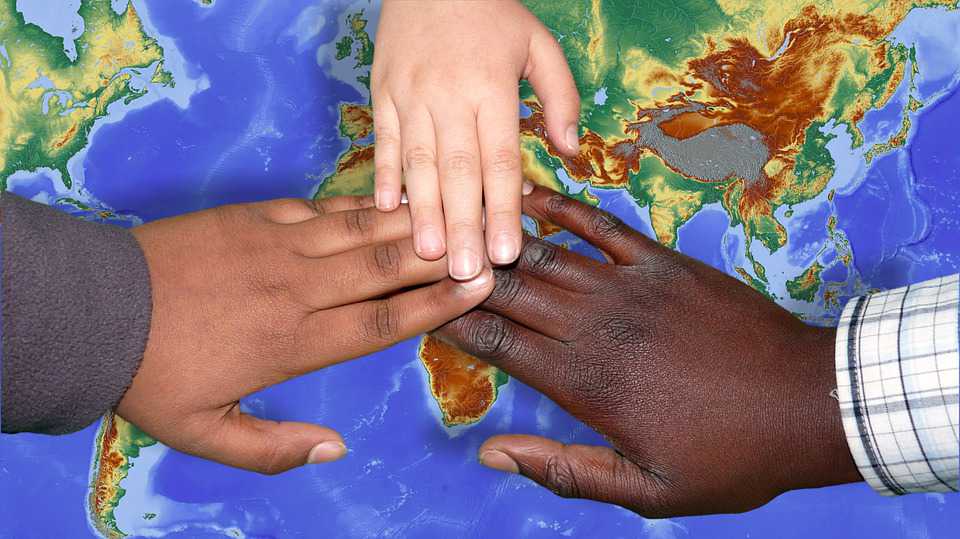 "Taking Mum's hand, I whispered "Are we really safe, here?"
― Alwyn Evans, Walk in My Shoes
Everyday, people move from one place to another; to seek better opportunities or to flee their burning countries. However, these movements continue to impact the education system globally. Laws and policies continue to fail by negating the rights and needs of migrant, refugee and displaced children.
UNESCO's 2019 Global Education Monitoring Report (GEM Report) emphasises on the urgent need of addressing issues related to migration, displacement and education. The goal is to achieve the 2030 Agenda for Sustainable Development's commitment to leave no one behind.The report brings together the agenda of the New York Declaration for refugees and migrants and that of Sustainable Development Goal (SDG) 4.
Commitments to Actions
Written by children of refugees, the report serves as a valuable resource to transform commitments into action and hold policy makers accountable for fulfilling the right to education of the neglected.
The report provides a broad approach to the definitions of migration and displacement. It simplifies the understanding of the phenomenon and its complex interactions with education. It advocates for setting up comprehensive and context-relevant policy frameworks and monitoring mechanisms, involving all concerned stakeholders.
Audrey Azoulay, Director-General of UNESCO, said "Ignoring the education of migrants squanders a great deal of human potential. Sometimes simple paperwork, lack of data or bureaucratic and uncoordinated systems mean many people fall through administrative cracks. Yet investing in the education of the highly talented and driven migrants and refugees can boost development and economic growth not only in host countries but also countries of origin."
The report recognises that teachers and education support personnel are on the front line of diverse educational contexts. It asserts that education staff and their organizations should be given a centre stage in the development and implementation of education and migration policies. Thus, leading to an inclusive educational settings; adding to the efforts of education unions working in the direction.
Barriers
According to GEM's findings, access to education remains a major concern. Several administrative barriers continue to restrict migrant and forcibly displaced people's education opportunities. Governments need to identify and remove these barriers. It strongly criticises the detention of migrant minors and youth in particular.
Multifaceted Discrimination
Special emphasis has been given to how treating migrants and refugees differently is wrong. The report clearly points out the many dimensions of exclusion such as geographical segregation, separation in preparatory courses, early tracking and channelling of migrants into different school types, misdiagnosis of special education needs. And it is the responsibility of educational authorities to tackle multifaceted discrimination in education. Of utmost importance is the report's bold step to reveal the prejudice and discrimination faced by migrant, refugee and other minority teachers. It'll press authorities to confront and address these issues head-on in order to make schools discrimination-free.
Teacher Diversity, Support & Inclusive Societies
Teacher diversity is a boon in relation to migrant students' achievement, self-esteem and sense of safety. The report asks the governments to address the recognition of prior qualifications and professional experience of migrant and refugee education staff as a matter of priority and in close collaboration with unions. Even in absence of documentation, governments should promote bilateral/multilateral qualifications recognition agreements, the development of systematic and individualized assessment of migrants' educational background and competences.
Available evidence in the report stresses on the role of education; education integrates migrants and refugees to develop their full potential. Thus, it contributes in building inclusive societies.
However, teachers and education personnel often fail to address diversity in their classrooms and schools. There's an urgency required to provide support for both teaching and administrative staff. It can happen through pre and in-service training; leading to healthy development of skills and approaches needed to accommodate diversity and integrate newcomers, as well as provide them appropriate resources to fulfil their mission. Education unions across the globe have developed a valuable experience by transforming schools into welcoming environments. Schools become safe havens through supporting staff peer-learning and a 360-degree integration approach.
"Provision of education in itself is not sufficient. The school environment needs to adapt to and support the specific needs of those on the move. Placing immigrants and refugees in the same schools with host populations is an important starting point to building social cohesion. However, the way and the language in which lessons are taught, as well as discrimination, can drive them away." added Azoulay.
Further, the report underlines putting the need for extra support measures. Challenges can be met if governments and donors significantly increase funding channels to schools and education systems enrol significant numbers of migrants and refugees.
SDG4's Progress
The 2019 Report says "progress is underway, but stronger commitment is needed". In the three successful years of the agreement, 33 of the 43 indicators of SDG4 are being actively reported on. Although, the limited data coverage often hinders progress.
The SDG monitoring framework requires strengthening for clearer guidance to countries. Better guidance will improve their public education systems; Education International has been advocating for the same within the SDG Technical Cooperation Group developing the indicators. However, quality data on the teacher indicators remain "surprisingly scarce". This challenge calls for urgent action for the progress of teacher indicators and related data collection.
Education financing stands at the core of Education 2030 as well as SDG4. The report highlights that inclusive and equitable quality education has a price tag. However, not even 43 countries were hitting the government spending targets for education laid out in the Education 2030 Agenda. In Uganda, household spending on education accounts for 63%, whereas it is only 20% globally.
While the goal seems distant, governments need to make adequate investments in education and show unified commitment. For instance, completion rates for upper secondary education remain at 49% only. While there has been a global decline in trained primary teachers since 2013. Even more saddening is that only 17% of countries include issues relating to Human Rights, global citizenship and sustainable development within in-service teacher education.
"The 2019 GEM Report reminds us of the urgent need to make our education systems, schools and all education institutions more inclusive, sensitive and responsive to the needs of people and children on the move", said David Edwards, General Secretary of Education International.
Adoption and full implementation of the United Nations' global compact on migration and refugees is required. "This will require immediate and concrete action by governments, the UN and all of us" David Edwards concluded.
"Investing in the education of those on the move is the difference between laying a path to frustration and unrest, and laying a path to cohesion and peace." concluded the Director-General of UNESCO.
Educating the Heart, Mind and Body
True education, which comes with an educated heart, mind, and body, helps us overcome our prejudices and become wholesome human beings who are not only intellectually sound but also physically productive and socially conscious.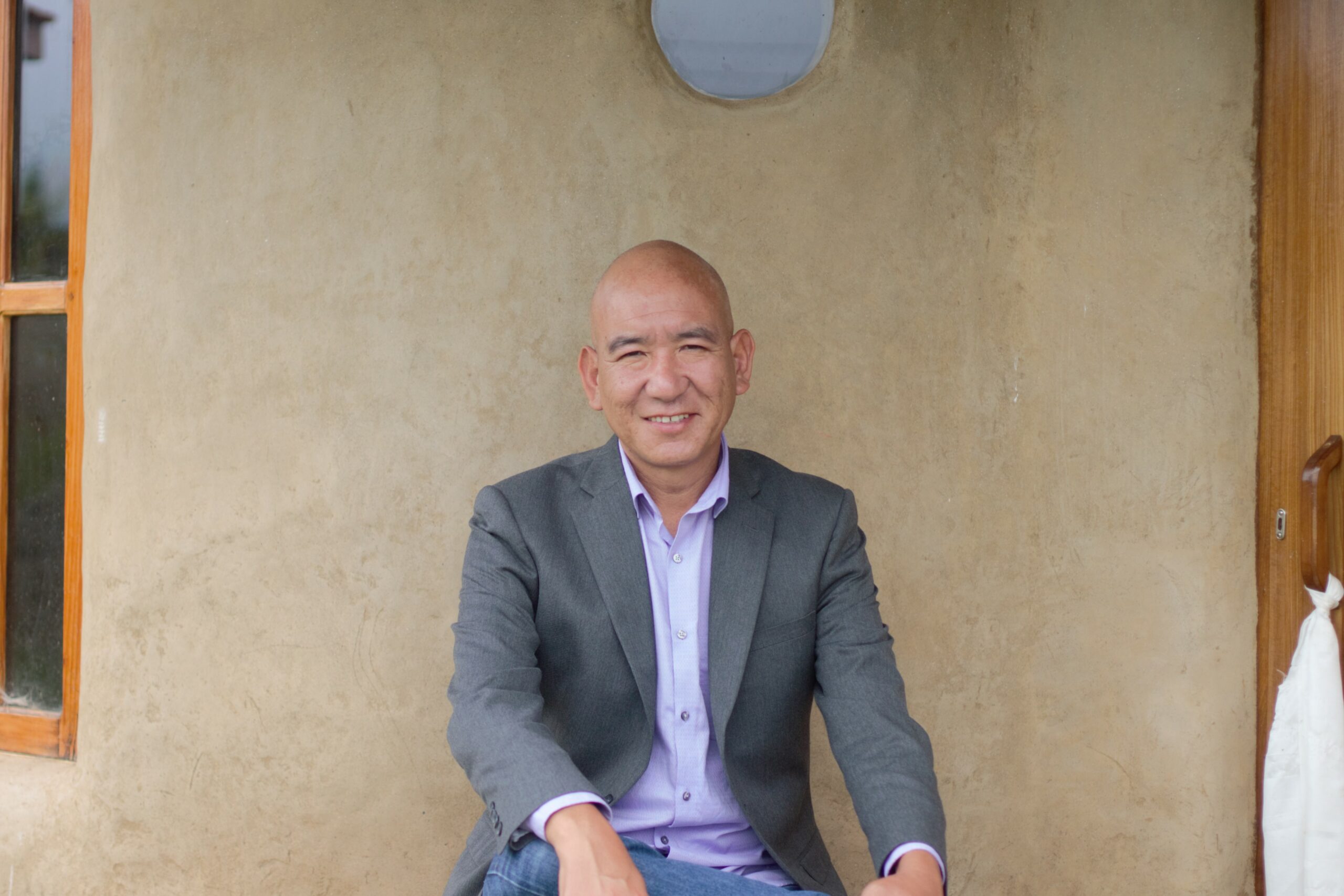 Educating the mind without educating the heart is no education at all!

Aristotle
The above adage by Aristotle implies the importance of imparting values like empathy, compassion, resilience, rationality, humanity, accountability, integrity, confidence, and courage through education. True education, which comes with an educated heart, mind, and body, helps us overcome our prejudices and become wholesome human beings who are not only intellectually sound but also physically productive and socially conscious.
In considering the opening paragraph, are we ready to re-envision our learners and rethink their education? Are we ready to prepare our children for an unknown future and make them believe in their potential to create the future they desire? 
I believe the immediate responses would be: Undeniably! It is the need of the hour! However, preparing the creators of the future requires an internal shift in the adults' mindset—be it parents, educators, or policymakers.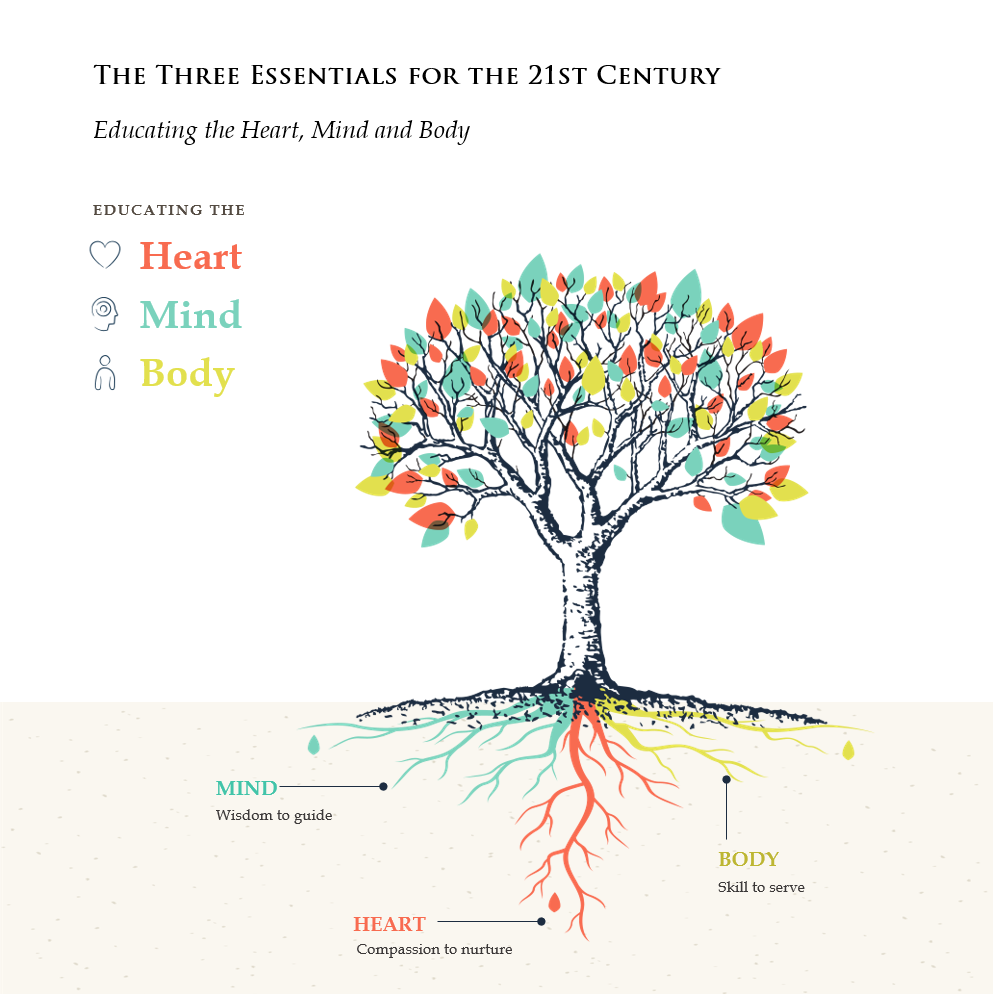 At Jhamtse Gatsal, a young children's community that I started in 2006 to raise and educate children from backgrounds of trauma and adversity from my remote region in Tawang, Arunachal Pradesh, we believe that education must align every child's potential, developmental needs, and dreams with their talents and abilities. It must focus on the processes of learning over outcomes as well as nurture each child's unique competencies, skills, and pace of growth. Finally, it must foster holistic student learning and expression in academic, social-emotional, artistic, and essential life skills.
Embracing a gardener's approach because Jhamtse Gatsal means Garden of Love and Compassion, our educational approach values every child. Each adult at Jhamtse Gatsal acts like a gardener and sees children as unique seeds with their own growing needs and contributions. We believe that every child is like a tiny seed with the immeasurable potential to grow into healthy, thriving, and abundant trees. Thus, our educational model places the child at the center, and through the right nurturance and a conducive environment, lets their potential emerge from within.
I believe that today's learners require an education system and learning environment which enhances creativity and engagement rather than conformity and compliance to make the transition from seeker to a creator mindset. A truly educated person understands the purpose of creation. S/He works with intelligence for the benefit of everyone. Hence, at Jhamtse Gatsal, we focus on fostering an understanding of interdependence and responsibility to nurture our children as individuals, but not make them individualistic.
The National Education Policy 2020 is a step in the right direction towards such nurturance. Its rootedness in the rich heritage of ancient and eternal Indian thought of pursuit of knowledge (jnan), wisdom (pragyaa), and truth (satya) being the highest human goal which is supported by modern-day technological developments strongly resonates in the educational model being practiced at Jhamtse Gatsal.
When we educate the heart, mind, and body of each child through a learn, reflect, and engage pedagogy, it enables our children to cultivate compassion to nurture, wisdom to guide, and skill to serve. I believe such learning equips children with skills to create an equitable and sustainable future for themselves and others. To achieve this goal, our education needs to transition from schooling with siloes of academic, extra-curricular, vocational, life skills, or social-emotional learning. Given the rapid post-liberalization growth, climate change, and a pandemic that brought humanity to a standstill, fostering adaptability, resilience, and human-centric skills are the need of the hour. All these skills must be interwoven to raise conscious, responsible, and capable human beings.
Such preparation necessitates us—the adults—to be willing to unlearn and relearn first. Simply incorporating skill-building or social-emotional programs as extra-curricular activities is not enough. Learning must give mainstream emphasis and time to foster a diverse range of skills to enable children to create the future they desire. Our National Education Policy 2020 has broadly mapped out how such interconnected learning can be achieved. Now curricula need to be developed to translate it into action.
Furthermore, simply reimagining curricula that accommodate the three essentials of educating the heart, mind, and body as well as the diverse learning styles of all children is not enough to meet the educational needs of all learners. We also need to imagine a new generation of learning spaces that can support our learners and educators to engage with and deliver progressive curricula.
To my mind, the new generation of learning spaces must include the following aspects:
Utility
Be adaptable, spacious, and flexible learning spaces, designed for efficient access, and which can respond to the needs of all learners, educators as well as the evolving technologies needed to fulfill the present and future needs of our learners.
Wellbeing
The design of the reimagined learning spaces must be comfortable, safe, and healthy for children while stimulating their emotional wellbeing.
Significance
Research has shown that when a physical learning space embodies its 'inherent pedagogy,' the cultural, psychological, and behavioural attributes of the physical space shape both the learning and the teaching. Envisioning our learning spaces to manifest our values, as was the case in generations past, would inspire learners to imbibe these principles.
When the design of our learning spaces is inherently suited to enhance the educational experience of all learners, it would allow learners to make choices and experiment with learning techniques to ultimately discover how they learn best and where their true passions lie. It would equip educators with a greater capacity to effectively respond to the diverse learning needs of their learners.
Last but not the least, the Covid-19 pandemic lay bare the existing fault lines within the educational system and reinforced the importance of technology in narrowing the long-standing gaps, disparities, and inequities. I envision a Classroom 2.0 which would pair humans and technology and enable parents, educators, and policymakers to reimagine and rethink the design and development of digital infrastructures to achieve inclusive, equitable, and quality education for all.
About the author:
Lobsang Phuntsok is a former Buddhist monk whose work is focused on transformative education, sustainable development, and social entrepreneurship. In 2006, he started Jhamtse Gatsal Children's Community in Lumla, Arunachal Pradesh – a loving home and learning environment for 100+ children from backgrounds of trauma and adversity.
Jhamtse Gatsal is a right living laboratory practicing the principles of love and compassion in raising our children through an integrated educational model which focuses on the Three Essentials of the 21st Century: Educating the Heart, Mind, and Body.
Jhamtse Gatsal has been featured in the Emmy Award winning documentary, Tashi and the Monk. Lobsang is a global speaker on raising and educating children mindfully and compassionately. He has given keynote addresses at the United Nations during the Universal Children's Day celebrations, the Ministry of Education in Israel, and at diverse learning platforms within India and internationally. He has received several prestigious awards including the Spirit of Humanity Award from the Americares Foundation and the State Gold Medal from the Government of Arunachal Pradesh.