The Bishop School on a 10-day Break due to Water Shortage
The Bishop School, Pune announced 10-day break due to water shortage.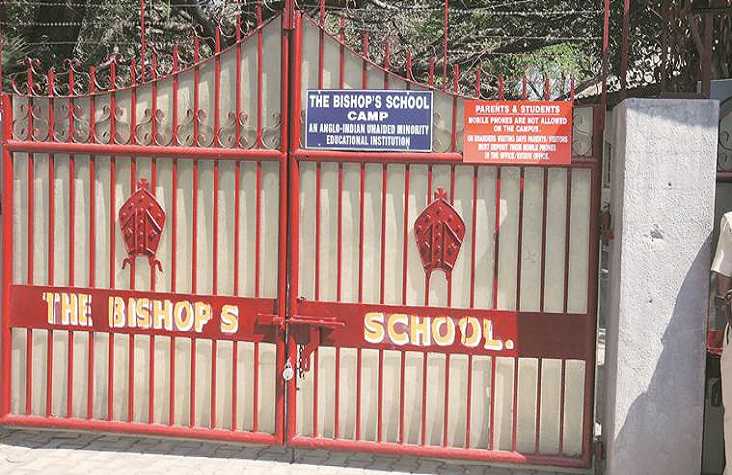 A notice by Frank Freese, The Bishop School's principal, CEO and Hon. Secretary, was issued to the parents on Friday announcing a 10-day break – from June 27 to June 6 – for classes nursery to Std II in Kalyaninagar and Undri branch and for classes LKG to Std II in the Camp branch, due to shortage of water.
The notice stated, "As you all are aware, with the delayed monsoon, our city is reeling under a water crisis with our institutions facing a big shortage of water, especially for use in our washrooms. Therefore, bearing in mind the hygienic well-being of our children, the management has decided that the children of above-mentioned classes will not attend school from June 27 to July 6."
"The decision has been taken considering the hygienic well-being of the students as the kids of these classes are very small. Technically, they will be missing just 3-4 days as the next week there will be palkhi procession in the city followed by Eid, also a holiday." said, the headmaster of the Camp branch, Joel Edwin.
According to the notice, the students will be missing out on six working days in school. However, the teachers will be putting up assignments for the day on the internet on a daily basis and students are expected to complete these assignments at home so that they are up-to-date with the syllabus and they don't have to face academic loss.
Pashmeena Ghom, a mother of a UKG student of Undri branch, said, "Considering the hygiene factor, I think it's a wise decision as the children of this age are too small and frequently go to washroom and require more water."
"I stay in the same area where Undri branch is and we do not have such a severe water shortage. I feel the school just wants to save money on water tankers," said another parent, whose one child studies in UKG and another in Std 2.
Image courtesy: indian express
Gender Inclusive Holistic Education in NEP
The NEP focuses on 'Equitable and Inclusive Education' which reverberates the idea that no child should be left behind in terms of educational opportunity because of their background and socio-cultural identities.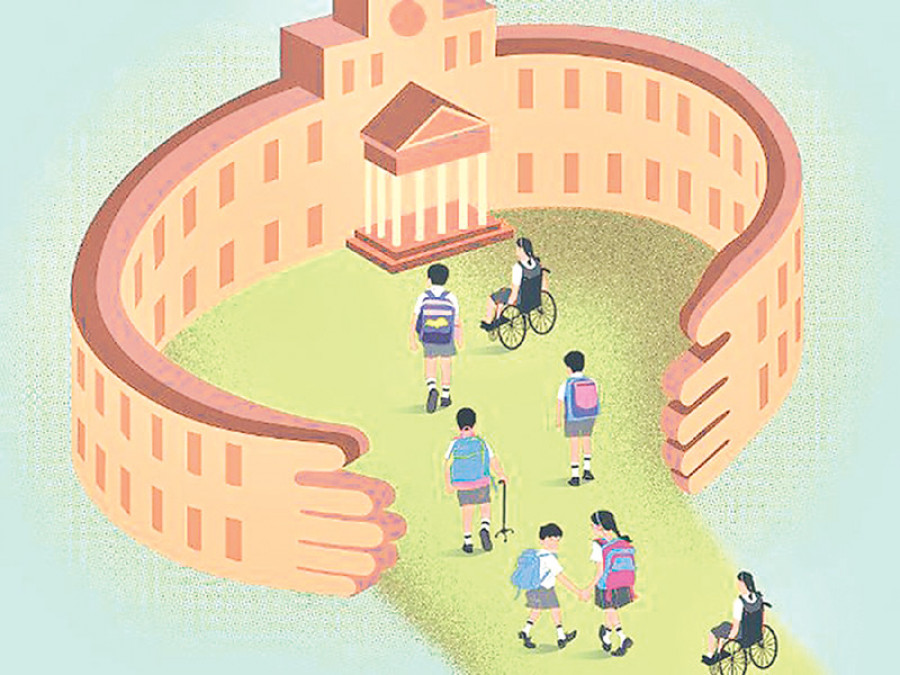 The National Education Policy 2020 envisages an inclusive and structural change in the educational system. It focuses on 'Equitable and Inclusive Education' which reverberates the idea that no child should be left behind in terms of educational opportunity because of their background and socio-cultural identities. It has taken into account the concerns of the Socio-Economically Disadvantaged Groups (SEDGs) which includes female and transgender individuals, Scheduled Castes, Scheduled Tribes, OBCs, minorities, and other categories. This policy aims at bridging the social category gaps in access, participation, and learning outcomes in school education.
The National Council of Educational Research and Training (NCERT) is implementing the Adolescence Education Programme (AEP) as part of the National Population Education Project (NPEP). One of the learning outcomes of AEP is to make the learners aware of the concerns of adolescence, i.e. process of growing up during adolescence & HIV/AIDS, and to inculcate in them a positive attitude regarding these concerns.
Further, the aspects related to gender-inclusive holistic education are covered through age-appropriate integration in different textual materials in the school curriculum, as well as in training and resource materials on the Health and Wellness of School Going Children, especially under the aegis of the School Health Programme under Ayushman Bharat.
As per UDISE+ 2019-20, a total of 61214 transgender children are enrolled in schools, of which 5813 and 4798 transgender children are enrolled in Class 10 and Class 12 respectively.
Department of School Education and Literacy (DoSEL), Ministry of Education is implementing Samagra Shiksha which is an overarching programme for the school education sector extending from pre-school to class XII and aims to ensure inclusive and equitable quality education at all levels of school education. Samagra Shiksha reaches out to girls, and children belonging to SC, ST, Minority communities, and transgender.
Further, National Education Policy (NEP) 2020 also identifies transgender children as Socio-Economically Disadvantaged Groups (SEDGs) and provides for equitable quality education, inter-alia, for all such students. This includes provisions for assisting transgender children in gaining access to education, and support for community-based interventions that address local context-specific barriers to transgender children's access to and participation in education, thereby aiming to eliminate any remaining disparity in access to education (including vocational education) for children from any gender or other SEDGs.
Additionally, under NISHTHA (National Initiative for School Heads' and Teachers' Holistic Advancement), a nationwide integrated teacher training program for teachers under Samagra Shiksha, teachers are trained on the relevance of Gender Dimensions in the Teaching and Learning Process which helps teachers to use and adapt learning activities that foster gender sensitive classroom environment.