The World in a Classroom: Catching Up with Global Trends in Early Childhood Education
Prajodh Rajan writes about the global trends in Early Childhood Education.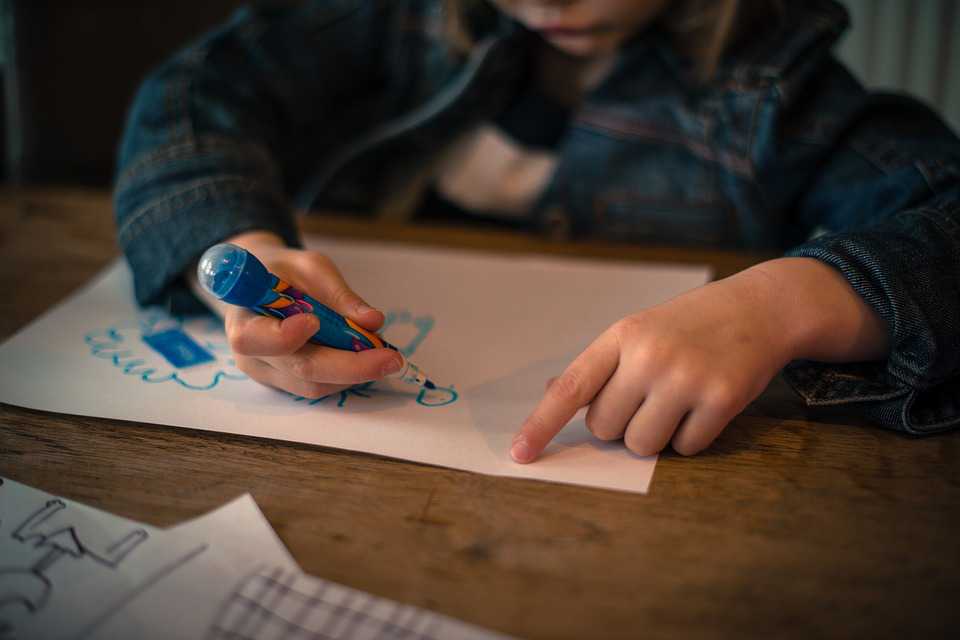 A research study as long back as 1995, called "The Early Catastrophe: The 30 Million Word Gap by Age 3" confirmed what many ECE (Early Childhood Education) experts had been advocating: the most critical brain development in children takes place before they reach age five. Decades later, ECE continues to be a widely researched topic across the world – primarily because of its enduring impact.
Learning today defies definition. It cannot be boxed in, and the old ways of learning are not good enough. Furthermore, the parents of today are moving away from the traditional behaviour of choosing a pre-school based on its proximity to now picking one based on its programmes and offerings. Today, the time is ripe to take a quantum leap in ECE. National and international best practices must adapt themselves, and revisit curricula, teaching methods and policies to keep childhood education at par with changing times. The need of the hour is a modern and future-ready pedagogy in tune with what is happening around the world. It is imperative that education across the globe speaks a common language, moving towards a common goal.
TO BEGIN WITH, THE NEW GENERATION MUST BE INSPIRED BY ACTIVITY
Active learning engages and challenges the way children think in reallife and possible situations. Physical movement, like dance, running, and playing sports, helps them develop motor skills while enhancing their well-being and creating healthy habits for the future. Yoga, for instance, brings into focus body movement, simple breathing techniques, and posture to instil body awareness and this is further enhanced by infusing song, storytelling and interactive games for children.
Learning through play enables children to explore, create, and absorb information in a natural, fun way. When they run, jump, roll, throw, catch or swing, they build muscles and burn energy. Their body coordination improves, their brain is activated, and metabolism is boosted as well. This helps them eat and sleep better, which is a must for balanced growth.
With an active and involved lifestyle, children are more likely to have well-developed memory and language skills. They can be watchful of and regulate their behaviour, leading to enhanced school adjustment and academic learning. It encourages the growth of diverse skills and builds better connectivity to the world around them.
Erstwhile First Lady Michelle Obama kick-started "let's move" – an initiative for tackling the nation's childhood obesity crisis. Following suit, preschools are building the foundation for lifelong good health through an inventive approach to ECE. And even though teachers and schools have a limited ability to influence family eating habits and exercise routines, they are working towards planning more physical activities for children while at school.
THE PLEASANT OUTDOORS PROVIDE KIDS A WONDERFUL CANVAS TO EXPLORE THEMSELVES
A research study on 2000 students across 11 schools in California was conducted in 2006. This study indicated that students exposed to outdoor learning scored higher than the students of traditional systems in everything from math to science to attendance. This serves as a great inference on how outdoor education improves kids' grades.
Learning in outdoor settings is an exhilarating experience that gives children a chance to explore the outdoor world. It is seen as an extension of the indoor learning environment where children can continue their learning by touching and feeling their surroundings. Many children who find learning uninspiring in the indoors become enlivened and inspired when outdoors. They use their imagination, solve problems, develop confidence, and find many natural avenues to quell their thirst for more.
MUSICAL EXPERIENCES IN EARLY CHILDHOOD LEARNING GREATLY NURTURE YOUNG MINDS
Learning today is a balance of powerful technology and sensitivity to arts and humanism. A 2016 study at the University of Southern California's Brain and Creativity Institute found that musical experiences in childhood can accelerate brain development, particularly in language acquisition and reading skills. Young children love a blend of music, movement, rhythm and dance, which can bring many benefits to the social, mental and physical development in children. Thus, incorporating music in ECE helps young children with social interaction and language growth.
CURIOSITY OF 21ST-CENTURY CHILDREN IS BOOSTED WITH IMMERSIVE LEARNING THROUGH TECHNOLOGY
With the rate at which technology is percolating into our daily lives, it wasn't going to be long before it dived into the way our children learn. But it is vital to know that technology is not an all-consuming entity. As the world takes bold strides towards creativity, technology is an enabler of that spirit. If children are the WHY of change, technology is the HOW. It is the bridge that is helping reach new dimensions of learning.
Today, children are exposed to various means of digital content. From an audiovisual aid to using Augmented Reality in class, multiple techniques are woven together to simplify learning. The bold new concept of blended learning uses technology to deliver a seamless mix of multiple learning modalities. Far from a traditional classroom, blended learning is a child-centred approach that creates a learning experience where the child interacts with peers, the teacher and content directly. An online and face-to-face environment is integrated for an improved learning outcome, flexible teaching-learning and increased student engagement.
THE JOURNEY TO DEEPER MULTI-DIMENSIONAL LEARNING STARTS WITH MINDFULNESS.
On the one hand, while automation and digital transformation are redefining demands, emotion, imagination and values are becoming increasingly valuable. Furthermore, an increasing parental interest in learning outcomes is compelling early learning programmes to respond, with a better structured and more holistic curriculum model.
Emerging as a popular topic for researchers and academicians, mindfulness is a lot more than just that. It is a great tool to help children develop self-regulation, manage emotions, improve concentration. Mindfulness practices help children improve their ability to pay attention, by learning to focus on one thing while filtering out other stimuli. As a part of the classroom learning, it can create a calming effect by enhancing awareness. It can be integrated into curriculum-themed activities through exercises in breathing, sensory experience, guided imagery, and movement. It is easy, inexpensive, and can be practiced by anyone at any time, and is perfectly suited for educational settings anywhere around the globe.
As with the changing times children are being braced to meet the demands and roles of the future, jobs unknown and unheard of, will soon demand skills that combine advanced technology with great creativity. And this is where mindfulness comes in.
MINDFULNESS CAN HELP CHILDREN SEIZE EVERYTHING THAT THE FUTURE HAS TO OFFER.
Mindfulness or being aware contributes directly to cognitive, social, emotional developmental and performance skills in children. For children around the globe, being mindful is the edge, the emotional advantage that no one can replicate. A mindful school culture is crafted with an emphasis on attention, resilience and kindness, values that will blossom with significance tomorrow. It inculcates self-awareness as it enhances children's knowledge of their internal states, preferences, resources and intuitions. Mindful learning includes practices aimed at teaching kids to pay attention to the present moment. It involves acceptance – witnessing thoughts, feelings, body – sensations; without judgment or believing them. And finally, it builds empathy for other's feelings, needs and concerns – irreplaceable qualities in the highly technology-driven world of today. As the citizens of the future evolve into a smarter and responsive generation, their learning for tomorrow – starts today. Thus, education today needs to be delivered through innovative and dynamic pedagogy, inspired by these revolutionary times.
As Thought Leaders in pre-school education, EuroKids recognises that we are currently at a turning point in human history and learning has got to stay ahead of the curve. Classrooms are now opening up to the world with knowledge pouring in from all corners of the globe through technology. The future is going to be immersive, transformative and will need a new set of skills. At EuroKids we embrace this change and have thus launched a new curriculum EUNOIA, based on the concept of Mindfulness, to enable the overall holistic development of the mind, body and soul of each child.
Prajodh Rajan is Co-Founder and Group CEO EuroKids.
New Age Instructional Techniques
Traditional pedagogical techniques, based on a teacher explaining a topic and students taking notes, may still be helpful occasionally. Still, education today revolves more around encouraging the students to awaken their curiosity and desire to learn.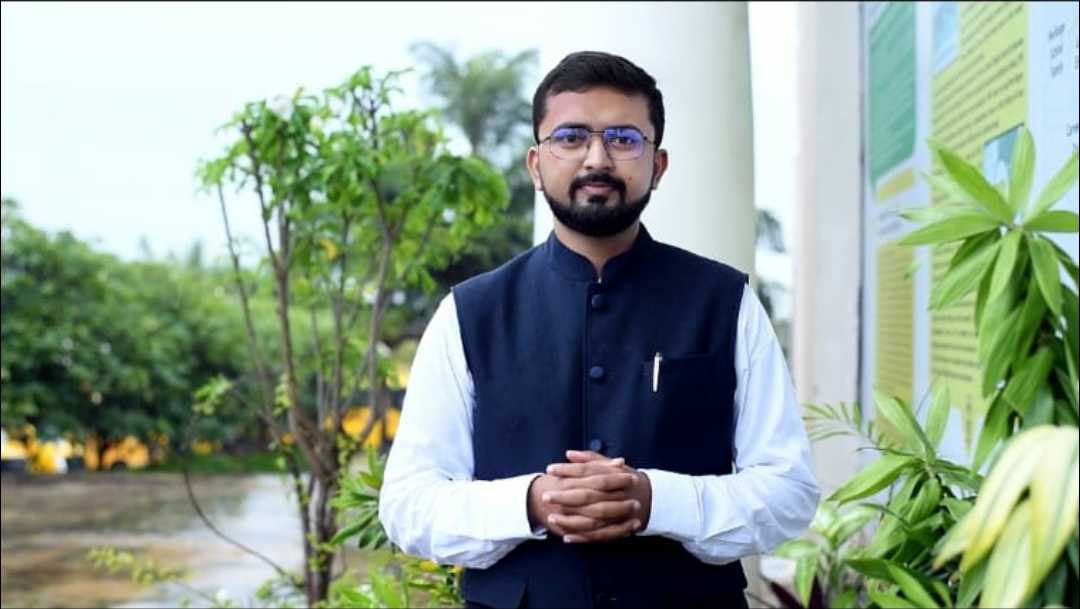 Education and its purposes have evolved over time. The meaning of 'knowing' has changed from remembering and repeating information to finding and applying it. Education helps students identify their critical purpose in life. It is really a tool to enable young minds to become lifelong learners. It empowers them to be able to tackle any challenge that life throws at them.
The purpose of being an educator is to make the world a better place. Where people are empathizing, caring, and capable of understanding each other. The prime objective of education is to nurture the leaders of tomorrow. To impart quality knowledge and learning so that the young generation becomes responsible and future global leaders and citizens.
Advanced research in education philosophy and brain science has had a tremendous impact on instructional strategies for the classroom. As a result, the educational paradigm has seen a transitional shift in instructional strategies over the past few years. Educators now are required to step out of their comfort zone of the traditional mode of teaching confined to classrooms.
Teachers are now bound to integrate the new instructional strategies to make a mark in the educational arena. A number of different teaching techniques have emerged during this transition and due to this change in education. Some of the research-backed pedagogical practices that are appropriate for 21st-century classrooms are:
Reciprocal Teaching:
Reciprocal teaching is a method in which students in small groups predict, clarify, question, and summarize a scaffolded reading comprehension. It is similar to a small group of students sitting in circles and using a communal constructivism approach to making meaning. Here each student takes the role of both learner and teacher within the group. This technique allows the students to develop a shared understanding of the text and supports the students who find it difficult to comprehend complex texts.
Student-generated questions :
This technique allows students to work individually or collaborate with peers to generate their own set of questions based on Bloom's Taxonomy template. This technique enables students to go through a rigorous thinking process of divergent and convergent thinking that ultimately ends with a reflection-based task to summarize their learning.
Higher-order thinking questions:
This technique of instructional learning is a must-have in every classroom. Critical thinking is essential as it allows students to apply the knowledge to a context different from the one that was initially learned. Using this strategy and adding cases and real-life situations to these questions allows children to develop relevance and motivation.
Reflection questions:
Metacognition – the science of thinking about learning is a potent tool that should be used in every classroom. This allows children to strengthen their understanding and retain the information for a longer period of time. Questions like the muddiest point today? What were my three takeaways from the last 30 minutes? How would I use this learning to make my day better? And many more allow students to reflect on their learning and evolve themselves as lifelong learners.
Taking a constructivist approach, these techniques or strategies allow the learners to accommodate and assimilate knowledge. When a teacher uses group work he/she is leveraging the true nature of learning. This collective activity allows and enables the students to find relevance in the learning environment. Moreover, it will enable learners to have agency over their learning by modeling a real-world situation. Often when a teacher starts using collaborative approaches, various reasons like unequal participation deter it. The classroom space dons a chaotic look, and the teacher has no control. All these have to be minutely dealt with by developing as a facilitator rather than a sage on the stage. Working in groups allows children to develop essential life skills like empathy, compassion, and critical thinking.
Traditional pedagogical techniques, based on a teacher explaining a topic and students taking notes, may still be helpful occasionally. Still, education today revolves more around encouraging the students to awaken their curiosity and desire to learn.
About the author:
Siddharth Rajgarhia is Chief learner and Director at Delhi Public School Nashik, Varanasi, and Lava Nagpur. Having 10 years of experience in leading schools. He is an avid Mindfulness practitioner and believes in lifelong learning