This 13-year-old is discouraging open defecation in his village in a creative way
Inspired by the total-sanitation program held in his village, 13-year-old Pradeep wanted his village to adopt total sanitation and stop open defecation. He and his gang of 10 children decided to accost open defecators spilling water that the villagers carry to wash-up after themselves.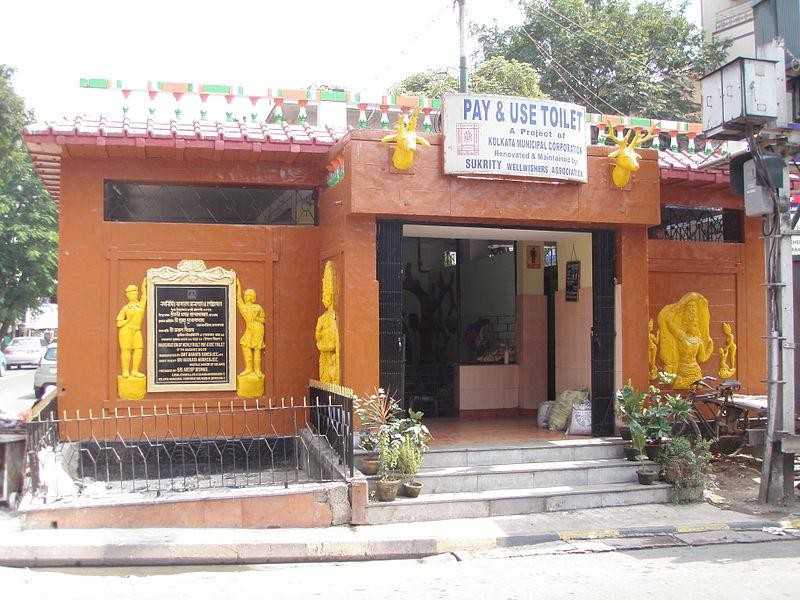 It can be called the beginning of enlightenment, when young children decide to take matters in their own hands. Compelling village elders to construct toilets, schools, abolish child marriages, they become really compelling narratives as they are an inspiration across the nation but also a sign of percolating values of sanitation, gender equality and other social odds we have long come to be associated with.
In this scenario, the tiny hamlet of Raipur Nayakheda village, Sehore District, Madhya Pradesh, is fast becoming a beacon of good sanitation in villages. What sets this village apart is this all powerful group of youngsters called the Dabba Dol gang, the group got the epithet from its leader, 13-year-old Pradeep Mewada.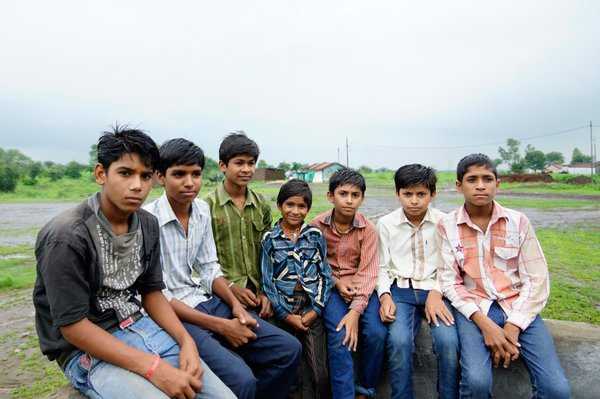 In fact, the group has had such an high impact that the NGO, Water Aid recently put out a video where Pradeep shares his experience how he picked up the importance of sanitation from NGO workers and what he faced while implementing his Dabba Dol strategy which is helping in maintaining sanitation and stopping the spread of communicable diseases.
The Modus Operandi of the "gang" is simple. At the crack of dawn the boys accost those going out to defecate in the open. Not stopping at this, they spill the water in the bottles or cans that the villagers carry with them, so that they abandon the idea of defecating in the open since they cannot wash up afterwards – hence the name "dabba dol" – literally translated in hindi – Spilling the can.
Pradeep's Dabba Dol gang of 10 children was formed after he attended a community-led sanitation programme in his village. He was so affected that he decided to spread the message in his village with the help of his whistle bearing gang.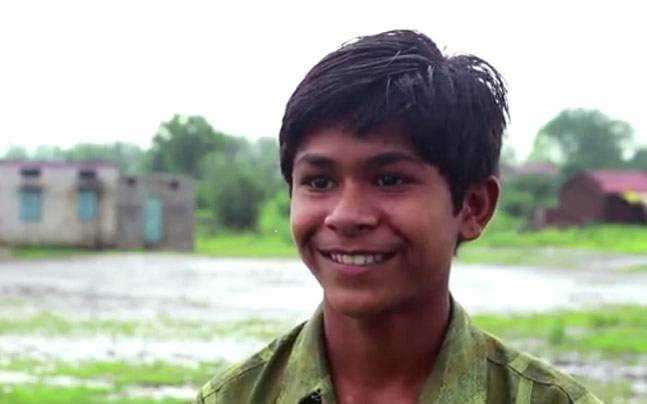 As always, the initial reaction of the villagers was that of shock and anger. People fought and abused them, but their determination paid off.
It is a shame that India tops the list of countries where open defecation is still widely practised. According to WHO, "India with 626 million people who practice open defecation, has more than twice the number of the next 18 countries combined."
In an even humbling statistic, India's sanitation levels are worse than those of Bangladesh, Pakistan, Nepal and all other lesser developed countries of the subcontinent.
NIOS celebrates 33rd Foundation Day
Dr. Subhas Sarkar addresses the 33rd Foundation Day Celebrations of NIOS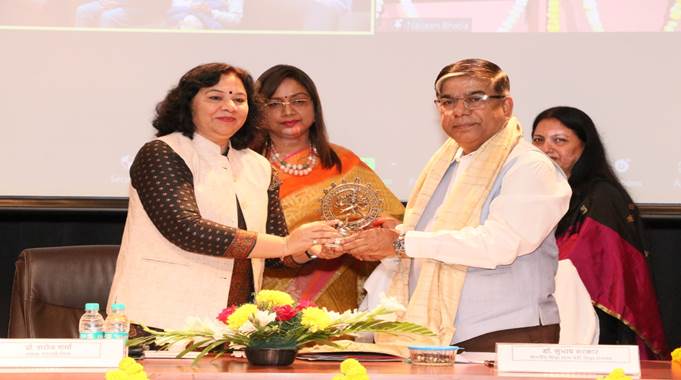 Union Minister of State for Education, Dr. Subhas Sarkar addressed the 33rd Foundation Day Celebrations of NIOS as the Chief Guest.
The function was attended by senior officials of the Ministry of Education, Chairpersons of educational institutions, Heads of Departments, officers, and staff of NIOS. Prof. Naval Kishore Ambasht, former Chairman, of NIOS and Pro-Vice Chancellor, of the Central University of Haryana, Prof. Sushma Yadav graced the occasion.
Dr. Subhas Sarkar in his address appreciated the various programmes and schemes of NIOS and said that NIOS is lighting the lamp of knowledge all over the world. Talking about the Azadi Ka Amrit Mahotsav, he mentioned that today's children will be young people in the age group of 30-40 years on the completion of 100 years of independence and will be responsible for building our nation.
He said that the Ministry of Education has entrusted NIOS with several responsibilities such as developing inclusive education resources, expanding the open and distance education system in states/UTs, translating all courses into more languages as required, creating Indian Knowledge Tradition based courses and propagating Indian culture by translating them into major foreign languages. He also praised the programmes of NIOS enrolling 10 crore adults under 'Basic Literacy Assessment', training of in-service teachers, Gender Green Project, and training in Yoga. He said that Indian Sign Language as a subject at the secondary level has been acknowledged on national and international platforms. He described the launch of an e-library called 'DEEP' by NIOS as a big step forward.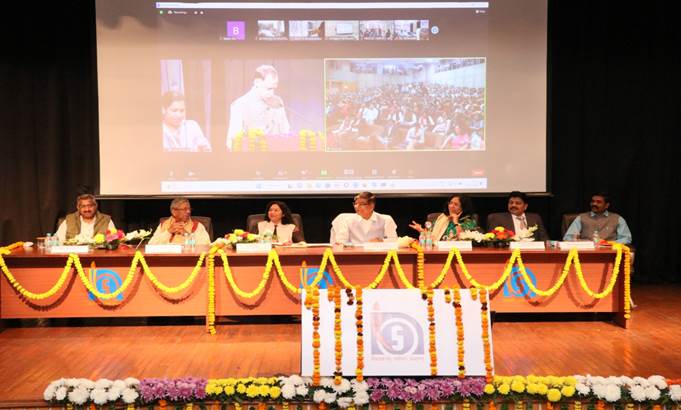 Prof. Saroj Sharma spoke about the journey of 33 years of NIOS and highlighted the special achievements. She said that NIOS is one of the two National Boards of Education under the Ministry of Education, which provides school education through Open and Distance Learning (ODL) for secondary, senior secondary, and vocational education. She elaborated on the role of NIOS in the field of education, efforts being made by NIOS for the successful implementation of the New Education Policy, Virtual Open School, Digital Library (DEEP), NEPIA Project, MoU with Ministry of Defence for Agniveer Project, setting up of Mukta Kaushal Kendras and subjects offered under Indian knowledge Tradition.
It was also conveyed by her that a curriculum called 'Aarambhika' is being developed by NIOS for catering to the Indian Diaspora.
A documentary based on the journey of 33 years of educational endeavours of NIOS was presented on the occasion. In this documentary, 'All England Badminton winner Pullela Gopichand said that most of the players in his badminton academy are getting an education from NIOS.
NIOS alumni, Ms. Niranjana and Vinod Kumar Chaudhary were also felicitated on the occasion. Shri Vinod Kumar said that only due to his education in NIOS, he was able to get the credit of making the Guinness Book of World Records 10 times (8 in Typing and 2 in sports). A proud learner of NIOS, Ms. Niranjana is a successful ventriloquist. Prof. N. K. Ambasht, former Chairman, NIOS said that in this age of technology, innovations must lead to developing 'standalone' courses for the Indian Diaspora, to achieve the goals of the National Education Policy- 2020. Pro-Vice Chancellor, Prof. Sushma Yadav said that the role of NIOS increases in the light of New Education Policy. NIOS has such potential that the institute will be able to achieve the ambitious goals of National Education Policy 2020 in the coming years.
The half-yearly magazine of NIOS 'Pragyan' was released by Dr. Subhas Sarkar on this occasion.