Time to view the crisis in the education sector as an opportunity
Most statistics reveal an appalling story about the Indian education sector. An imaginative relook at the situation along with systemic level changes can leverage the current situation into an opportunity and turn the over 600 million strong group that we call the demographic capital into an economi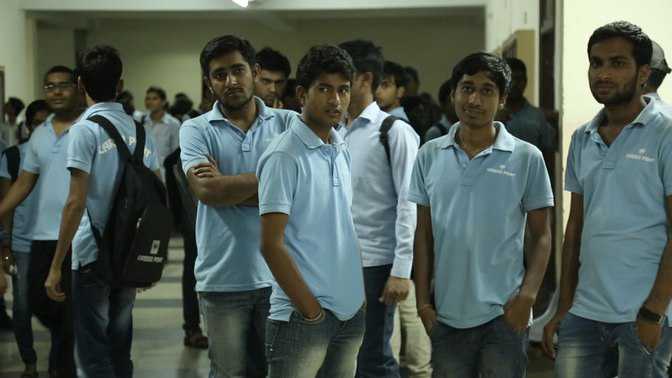 A recent report by the Ministry of Human Resources Development revealed that over 1,00,000 schools in India have just one teacher. While the knee jerk response or a reaction with short term vision would be to initiate recruitment of teachers. However, if a long term view is taken of the situation this can be an opportunity towards transforming India's aging education landscape now that a new policy is under discussion.
Today the education sector is plagued by 4 significant challenges: Rapid globalisation due to the internet revolution; a demand-supply mismatch due to larger numbers of potential students and a sharply falling number of teachers; proliferation of changing technologies; and lastly an evolving and constantly demanding marketplace.
The government's duty is not just limited to fulfilling the citizen's right to education but, significantly, the right to quality education. To main integrity of both the goals, a dramatic shift in mindsets along with substantive policy interventions is needed.
For close to 10 years now, India has been celebrating its demographic dividend, that crucial chunk of 600 million Indians under the age of 25. While developed nations are aging rapidly, this young population has the potential to become the economic engine for India and provide a thrust on to the world scene. However, age itself doesn't yield an advantage, if this population is not employable this demographic dividend can indeed become a demographic liability. Employability in turn depends on the quality of education, so it is a closely connected loop.
India's education crisis cannot be overcome by incremental change or piece meal initiatives. It needs a transformational mindset that would address the fundamental structural and systemic constraints of education.
Currently an outdate education is being delivered mechanically in schools. What's needed is dynamic content which can be delivered tailored to the needs of students.
Clearly the education policy should keep the student at the center. After all, it's the student who is studying to eventually take up a job which would be generated at a later point in time. This would redefine the role of education.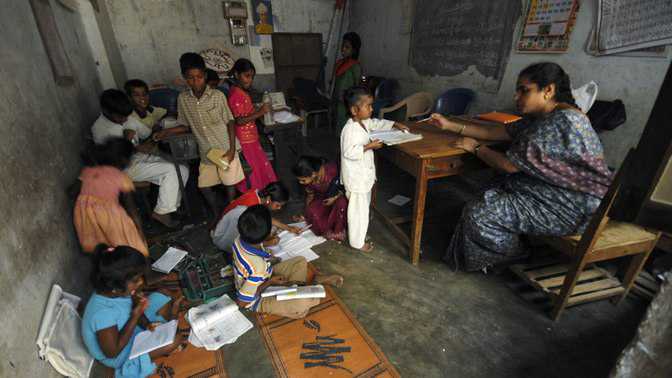 One of the biggest challenges that need to be tackled is the supply constraint and the toll it takes on the infrastructure. Supply is not restrained only in the matter of qualified teachers. It is a triple whammy. Firstly, even if we succeed in achieving the target 30% gross enrolment rate (GER) in the tertiary sector by 2020, over a 100 million students would find themselves without having a university to go to and thus compelled to join programmes out of force and not out of choice.
Coming in second is the much publicised shortage of qualified teachers. This paucity is not only limited to higher education but also to primary and secondary schooling.
A radical rethinking of the education policy would be to embed efficiency in the system without which, there would be no incentive to improve, as is currently the case.
For example, currently how many of our teachers undergo regular training to update themselves with the latest in literature or teaching techniques? Choice and competition egg improved performance.
A stagnant system which hasn't allowed new forms of education delivery into the system has perpetuated mediocrity and a self sustaining ecosystem. One way of changing this is to rapidly increase the delivery platforms by attracting new players through MOOCs (Massive Open Online Courses) platforms. This not only will let in international, highly efficient providers but would also dramatically transform the education landscape due to ease of delivery using virtual delivery technology thus immediately easing the supply constraint.
The so called 'demographic dividend' will need around 1,000 new Universities by 2020 to truly mould them into high quality employable workforce. What did China do when faced with a similar conundrum a few decades ago?
Rather than sinking in funds and facing administrative nightmares, China very creatively funded overseas education for its nationals and thereby, bypassed creating new educational institutions. This turned out to a far more efficient response financially and administratively than the expected process of constructing new universities. Additionally, studying abroad provided the Chinese with global exposure.
India needs similar leaps of creative thinking to address the crisis plaguing the education sector today. If the government fails to view this challenge as an extraordinary opportunity of changing education's DNA it would truly be a shame.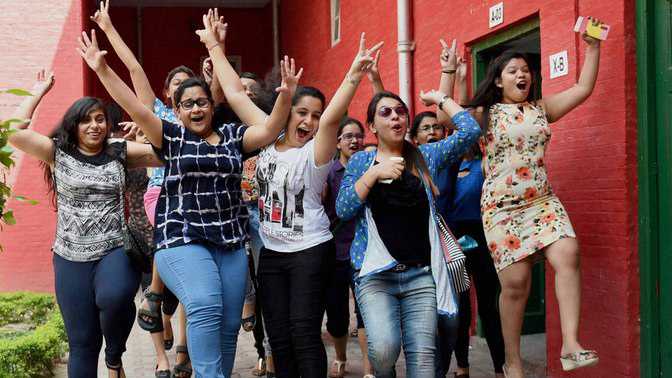 * Read the original story by Amit Dasgupta on www.thequint.com
SHE STEM 2022 honours and celebrates women
SHE STEM 2022 encourages students to 'Unleash their imagination' as part of the Sweden India Nobel Memorial Week.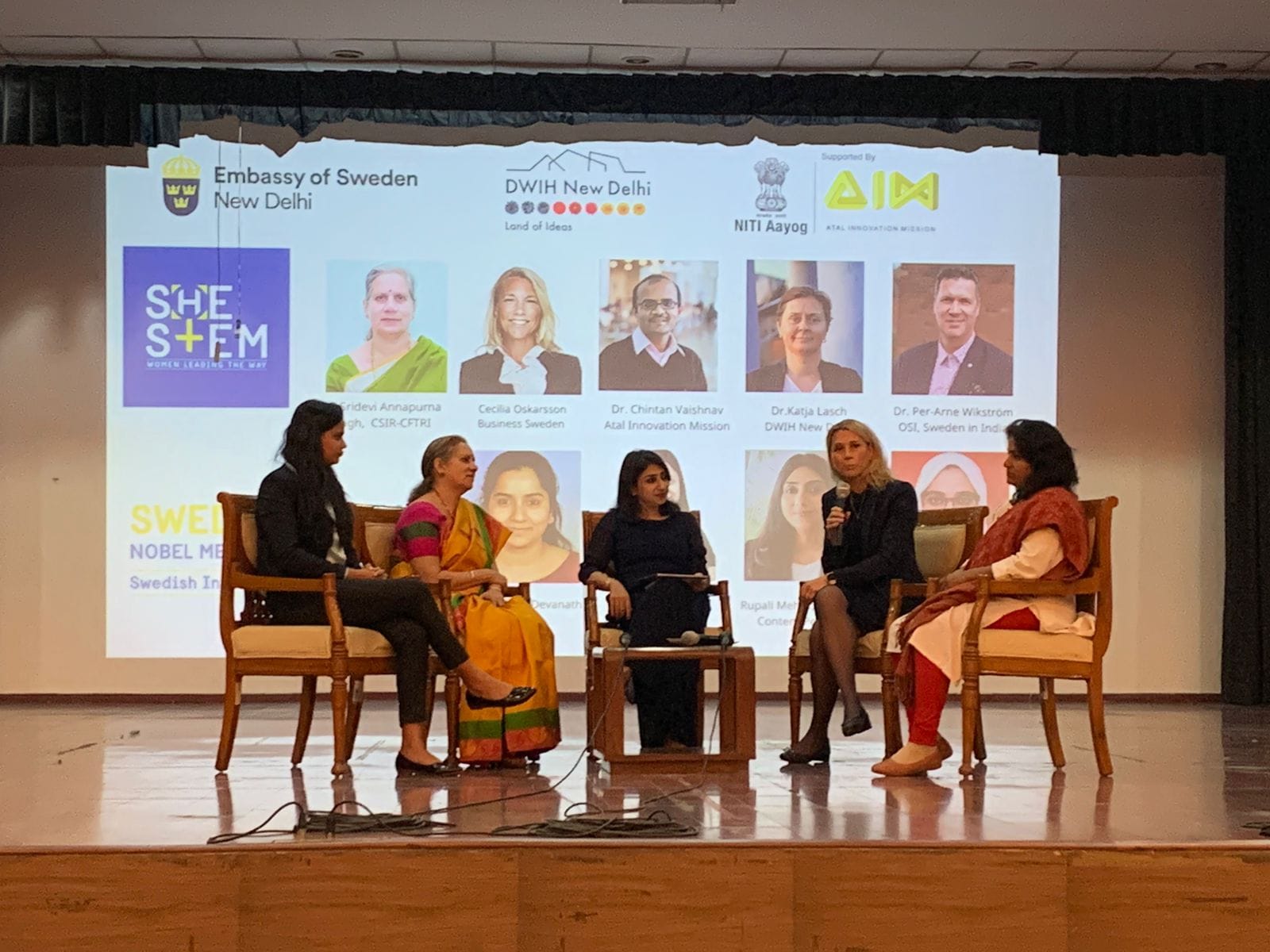 As part of the Sweden-India Nobel Memorial Week, SHE STEM, the annual event to celebrate women in the fields of science, technology, engineering, mathematics, and sustainability, was successfully held for the third year in a row.
The annual event is organized by the Sweden Embassy in India in partnership with the Atal Innovation Mission of the Government of India and the German Centre of Innovation and Research (DWIH New Delhi).
Ambassador of Sweden to India H.E. Jan Thesleff, who also addressed the students via a video message said, "We are very happy to continue the tradition of SHE STEM – it is a flagship event of the Sweden-India Nobel Memorial Week. Congratulations to all the winners of this year's SHE STEM Video challenge."
Dr. Chintan Vaishnav, Director of ATAL Innovation Mission said, "Today, the face of women's involvement in STEM is changing and the rate of participation has increased. It was in ATL Marathon 2021, that there was a spike where the women's participation was 49%. A strong STEM education will go a long way in cultivating such critical thinkers."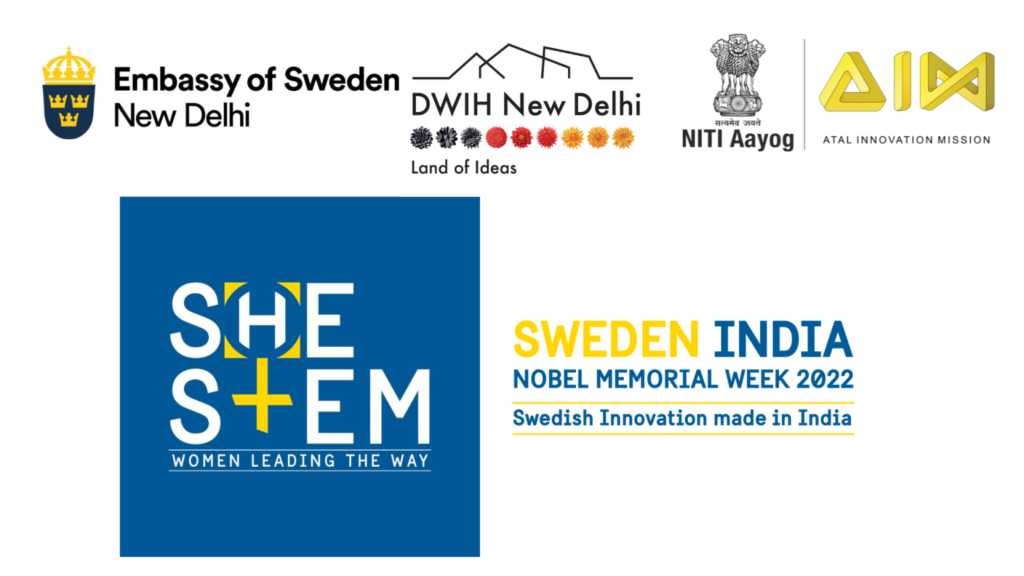 SHE STEM 2022 began with a musical performance by the students of Darbari Lal DAV Model School, New Delhi, the host school for SHE STEM 2022, followed by talks, and a panel discussion with women in the fields of STEM and business, including D. Sridevi Annapurna Singh, Director of Council of Scientific and Industrial Research – Central Food Technological Research (CSIR-CFTRI), Ministry of Science and Technology, Government. of India.
Dr. Annapurna Singh has done extensive work in the development of supplementary foods for undernourished children and in studying the impact of protein-rich food on children. She spoke to the audience about the need for women in fields of STEM to bring in their unique perspectives to problem-solving for a sustainable future.
Other participants included Cecilia Oskarsson, Trade, and Invest Commissioner of Sweden to India, who shared her thoughts on the role of diversity in triggering and enabling positive changes for girls and women, Mamta Kumari, co-founder and CEO of Prepbytes, an ed-tech company in India, and Dr. Vasudharani Devanathan, Neurobiologist and Professor of Biology at the Indian Institute of Science Education Research (IISER). Rupali Mehra, Founder of Content People AB moderated the event.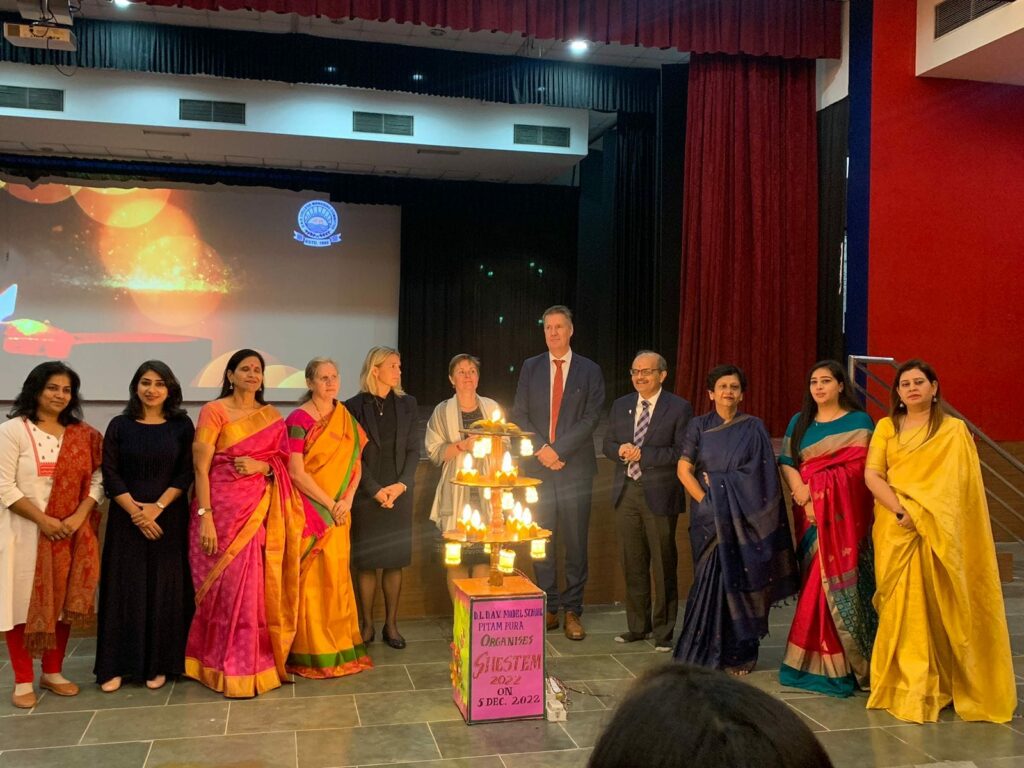 Dr. Per-Arne Wikström, Head of Office of Science & Innovation, Embassy of Sweden in New Delhi said: "When women and girls provide their talent, their knowledge, and their capabilities to science and technology on equal terms with men and boys, then we know that societies prosper and that innovation capacity actually increases. So for us, gender equality is an integrated part and an important aspect of everything that we do. We would like to thank our Indian partners for their support for this very important initiative."
"As Johann Wolfgang von Goethe said, 'who is not curious will not gain knowledge,' so keep your curiosity on, drive your knowledge forward and who knows maybe one or other idea will be implemented," said Dr. Katja Lasch, responsible for Strategy Management at the German Centre for Research and Innovation (DWIH New Delhi) and head of German Academic Exchange Service (DAAD) Regional Office in New Delhi.
Following the success of the Insta-reels Video Challenge in 2021, SHE STEM hosted the #SHESTEM2022 Video Challenge across Instagram, Youtube, Facebook, and Google Drive for students of ages 13 to 17, asking them to imagine themselves in the year 2047, and speak about an innovation of theirs that has helped in tackling climate change. The response was overwhelming with over 930 videos of which 15 were shortlisted. SHE STEM had an extensive jury round of 3 jury teams; Atal Innovation Mission Team led by Dr. Chintan Vaishnav, the Swedish Embassy team, led by Dr. Per-Arne Wikström, and the German Centre for Research and Innovation, represented by Dr. Katja Lasch.
The videos were assessed on the:
Novelty of idea
Clarity of thought and articulation
Sustainability or climate action angle
G. Nivethiga Rani who created a video on how she as a STEM Leader in 2047 had invented a robot that collected and converted biodegradable and non-biodegradable waste into electricity, won the first prize in the video challenge. The second prize was tied between T Shatananda Dhanwantari and Shreya Singh and Nistha Aswal, who participated as a team. Gaurav Hanjoora won third place.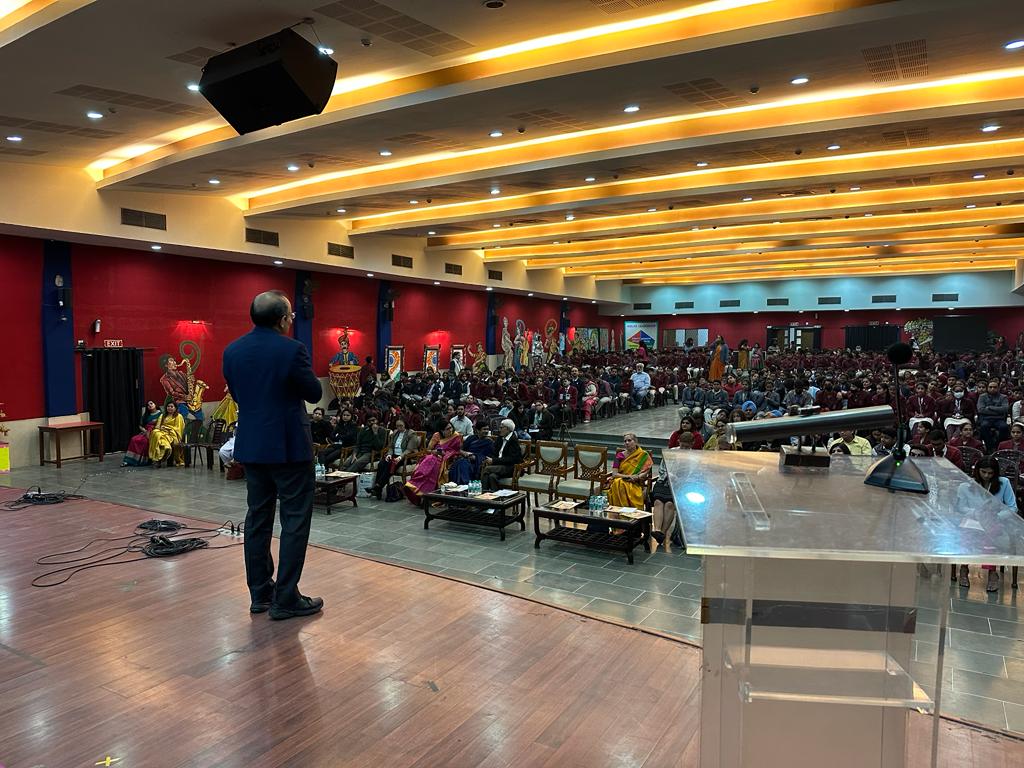 "I congratulate all the winners of the SHE STEM 2022. I have to say what caught my attention was that every single idea was addressing a fundamental constraint confronting us," said Dr. Chintan Viashnav.