Top Mental Health Influencers That Educators Should Follow On Social Media
While you must seek professional help for your mental health, we think these social media accounts can truly lift your spirits up (virtually, at least) via their words on mindfulness and talks around everyday issues bothering us. This includes Raageshwari Loomba Swaroop, Psychologist Sonali Gupta, N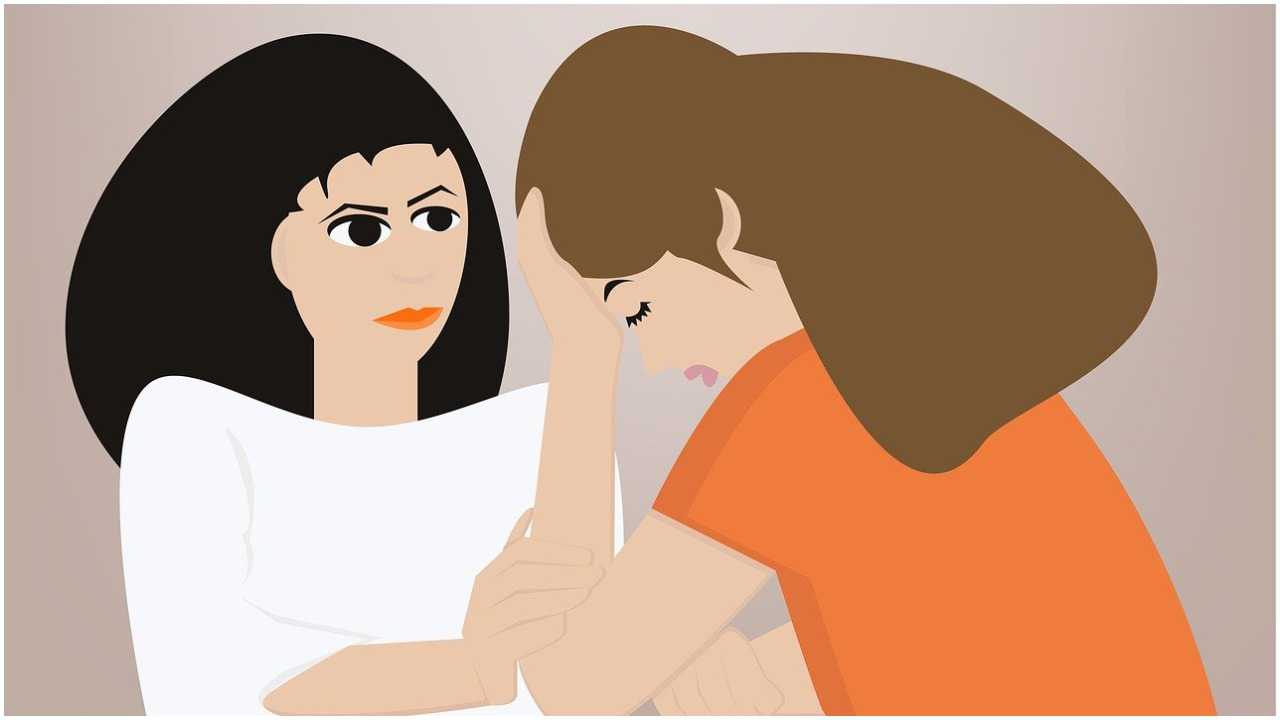 While you must seek professional help for your mental health, we think these social media accounts can truly lift your spirits up (virtually, at least) via their words on mindfulness and talks around everyday issues bothering us. This includes Raageshwari Loomba Swaroop, Psychologist Sonali Gupta, Neerja Birla, EQ by Design, Jameela Jamil, Dr. Marcus Ranney, and Arianna Huffington.
Who: Raageshwari Loomba Swaroop
Bio says: Actor, Singer & Author. It is always in season to be kind and grateful.
X-Factor: This 90s pop Bollywood singer and actor is now a fulltime mindfulness author and speaker
Viral moment: In 2000, she was diagnosed with Bell's Palsy, a form of facial paralysis, and had to stop working overnight. She overcame her health condition with her strong will and got back with a bang in her career, calling the obstacle a stepping stone to move ahead.
Famous quote: I discovered my empathy and my vision in seeing life from a broader perspective. That is the best vision to have.
Currently take-on: Her book 'Building a happy family' which is about mindful parenting
Favourite hashtag: #Mindfulness
Top 5 accounts followed: Laura Lynne Jackson, Arianna Davis, John Assaraf, Dr. Shefali, Tara Swart Bieber
ScooNews loves: She's not restricted to just mental health. Her account often talks about family unity, parenting, self-love, travel, self-help tips, etc.
Follow at: @raageshwariworld (IG), @Raageshwari1 (Twitter)
Who: Sonali Gupta
Bio says: Clinical Psychologist. Keeper of Secrets. Columnist
X-Factor: She's among India's leading clinical psychologists who constantly talks about parenting, juggling professions and personal life
Famous quote: I'm personally not very comfortable with the idea of labels around mental illness. I think there is a lot more to people and often labels can become limiting. In my opinion, the labels we choose to define ourselves end up influencing a lot about how we think and feel. Labels of mental illness can become a different kind of baggage for clients.
Current take-on: Her book 'Anxiety – Overcome it and live without fear' with HarperCollins
Favourite hashtag: #PsychHumor
Top 5 accounts followed: Sharon Salzberg, Cheryl Strayed, Esther Perel, Marc Brackett, Dr. Vivek Murthy
ScooNews loves: Her meaningful tweets like – 'What allows us to remain content and centred is living by our values. Identifying and embodying those values is where the process begins' and 'One of my biggest learning's from a mindfulness teacher was: Feelings can never be positive or negative. They just are pleasant or unpleasant in the way we experience it.'
Follow at: @mentalhealthwithsonali (IG), @guptasonali (Twitter)
Who: Neerja Birla
Bio says: Educationist, mental health advocate, educationist, traveller of the great outdoors, a strong follower of the Bhagavad Geeta, & always a mum at heart!
X-Factor: Apart from being the Chairperson of the Aditya Birla World Academy and Aditya Birla Integrated School, she's also the founder of MPower, a mental health awareness initiative
Viral moment: Her recent conversation with Amitabh Bachchan about the mental health of professionals who are doubting their capabilities and have developed a fear of losing their jobs, especially during the pandemic
Famous quote: We all tend to want to fit in, we all want our kids to be following the normal trajectory of doing well in academics but one has to realise that every child is different and as parents, we have to identify and nurture that talent.
Current take-on: Role of parents as primary caregivers to their children to lessen the impact of the pandemic
Favourite hashtag: #ABWA (Aditya Birla World Academy)
Top 5 accounts followed: Heads Together, Arianna Huffington, Kiran Mazumdar Shaw, Global Development Lab, Kailash Satyarthi
ScooNews loves: The way she gives equal importance to physical health in order to enjoy a wholesome mental state. She often shares pictures of her hobbies of cycling, trekking and exploring nature.
Follow at: @neerja_birla (IG), @NeerjaBirla (Twitter)
Who: EQ by Design
Bio says: Helping schools achieve systemic change through restorative practices, neuroscience, and social-emotional skills. From the authors of #HackingSchoolDiscipline
X-Factor on the internet: Witty, honest and caring quotes for teachers
Viral moment: When they tweeted how being at home is more important than keep working all the time. The post read – "You are totally replaceable at work. You are not replaceable at home."
Current take-on: Encouraging teachers and reminding them to take care of mental health
Favourite hashtag: #HackingSchoolDiscipline
Top 5 accounts followed: SENIA International, The Staff Room Podcast, Tiny Friends Big Feelings, Trauma Informed Teachers, We Are Teachers
ScooNews loves: How beautifully and artistically they present such grave topics. Whether the point is to correct teachers in their teaching style or to remind them about their own well being, EQbyDesign has a way of portraying everything.
Follow at: eq_by_design (IG), @EQbyDesign (FB & Twitter)
Who: Jameela Jamil
Bio says: Feminist-in-progress.
X-Factor: British actress and activist with a sassy bold nature and amazing speaking skills. She's vowed to never bow down to any number of rumours against her.
Viral moment: When she won the Vogue's Women Of The Year, taking home the Global Disruptor award
Famous quote: I've always been passionate about the concept of helping the underdog. It just doesn't make sense to me as to what kind of person would take a huge platform and not use it to do something, to change something, to help people.
Current take-on: Breaking stereotypes and advocating for mental illness
Favourite hashtag: #IWeighPodcast
Top 5 accounts followed: The Real Spoonies Unite, Disability Visibility, The Global Goals, Hello Sunshine, Alliance For EDA
ScooNews loves: About 5 years ago, she launched an entertainment show 'Why Not People?' which was accessible to specially-abled people
Follow at: @jameelajamilofficial (IG), @jameelajamil (Twitter), Jameela Jamil (YouTube)
Who: Dr. Marcus Ranney
Bio says: Your Champion of Wellbeing; on a mission from the world of sick care to that of health. Intent on making this planet a healthier & happier place.
X-Factor: He trained as a doctor at University College London and practised clinical medicine in London before finally shifting back to Mumbai, India. He, most recently, served as General Manager of Thrive Global in India, a U.S. based behaviour change technology and media company. Currently, he works in the Healthcare and Life Sciences industry as a venture capitalist and strategic advisor.
Viral moment: His TED talk 'Let's talk about healthcare in 2030'
Current take-on: His book 'At the human edge'
Favourite hashtag: #WellbeingChampion, #HumanEdge
Top 5 accounts followed: Climate Reality by Al Gore, Sir Ken Robinson, World Woman Foundation, Rupa Dash, Kamala Harris
ScooNews loves: Marcus is a keen athlete and long-distance marathon runner, he holds a Guinness World Record for backwards running
Follow at: @docmranney (IG & Twitter)
Who: Arianna Huffington
Bio says: Mother. Sister. @HuffPost Founder. Founder & CEO of @Thrive Global whose mission is to end the stress and burnout epidemic.
X-Factor: She has been listed in Time Magazine's list of the world's 100 most influential people and the Forbes Most Powerful Women list. In 2009, she was no. 12 in Forbes first-ever list of the Most Influential Women In Media.
Viral moment: Her speech at Stanford Graduate School of Business in 2016 where she shared her perspective on how to view failure, scale solutions, and refuel your body with sleep
Famous quote: Fearlessness is like a muscle. I know from my own life that the more I exercise it, the more natural it becomes to not let my fears run me.
Current take-on: Virtual Fatigue due to back to back presence on Zoom
Favourite hashtag: #SelfcareSunday
Top 5 accounts followed: Back to School Solutions, Lean In, Service Year, Born This Way Foundation, WHO
ScooNews loves: She does the most amazing reposts on her social media that includes memes, powerful life quotes, motivational videos and useful tips to live a sustainably productive, healthy and happy life
Follow at: @ariannahuff (IG & Twitter), @AriannaHuffington (FB)
Teacher Warriors 2022: Richa Prasant's journey from Corporate world to Classrooms
In 2009, Richa Prasant started Sunaayy Foundation to help underprivileged children.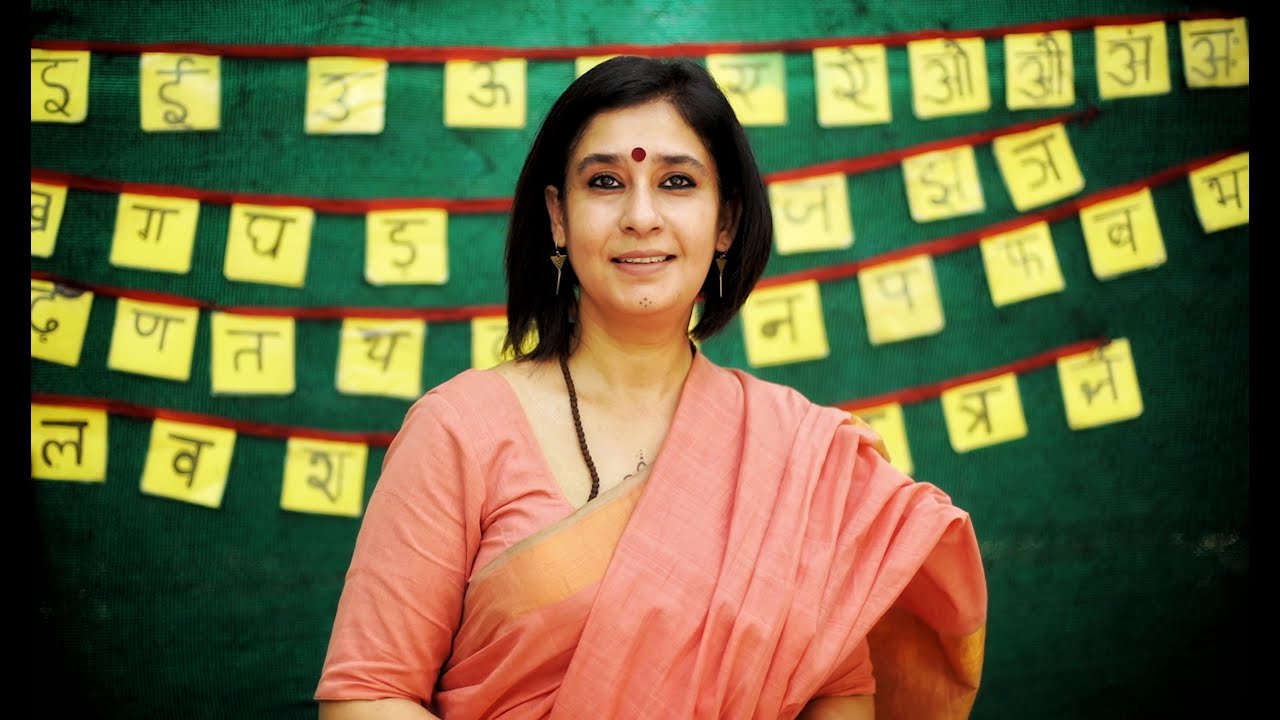 A lady was heading home after a long day at work. Corporate jobs can be exhausting especially when the heart doesn't feel satisfied working 9 to 5 every day. As she waited for the traffic lights to turn green, a little boy knocked on her car's window. In unkempt hair and tattered clothes, he requested her to buy a box of pens so he could eat something. She looked at the boy holding the pen and felt helpless; he did not belong here, on the streets. He deserved a safe environment and he deserved to use that pen to write his dreams and aspirations. The loud honking of cars broke her chain of thoughts. The light was green and the boy was still standing by the window, with hope in his eyes. That night, she decided to follow her calling. In 2009, Richa Prasant started Sunaayy Foundation to help underprivileged children. It was not an easy decision for Richa. She would have to answer any questions and at the same time, address doubts of her own.
"I was clueless. I did not know anyone who would support me, I did not know how to find beneficiaries, and I did not even know the correct terms. Often, people would ask me why I left a well-paying job or what is my NGO bringing to the table? I had a simple answer – blessings. That was my earning, and that was my reward. It all happened in a very organic way like I was meant to do this," Richa said.
Richa was brought up in a family that deeply valued community service. During British rule, when Indians were not allowed to receive education, her great-grandfather ran a school for adults. Her great-grandmother would visit the women's jail and teach embroidery to the inmates. Her father was a bureaucrat who touched many lives by going above and beyond. From getting them jobs to providing financial aid from his own pocket, he used his power for the benefit of those around him. He was also awarded Padma Shri for his work. Richa draws her inspiration and strength from the works of her family.
Challenges along the way
Every eighth urban child in India lives in a slum, according to a report by the Union Government. At least 35 million children aged 6-14 years do not attend school. 53% of girls in the age group of 5 to 9 years are illiterate. In a study conducted to understand the nonenrolment and dropout of children living in slums, it was seen that only 22.63% of children between the age group of 6-14 years had enrolled in various schools (much below the national average) and also found that 43.76% had never enrolled.
When Richa was faced with the challenge of convincing people to take a step in the direction of education, she took to the women of the village for help. "I knew that it would be difficult for both, children and parents to relate with me because our perspectives and experiences were very different. So, I reached out to a few women from nearby slums and spent time upskilling and training them. The women were able to explain how the learning centre worked and within days, we had a new enrolment," she said. "When a woman from their neighborhood wakes up in the morning, brings 30 children to the centre, and helps them to reach home safely, the parents are persuaded to take a leap of faith and send their child with her. This strategy had a very positive impact on children," she added.
"I remember desperately looking for funds in the early years of NGO. Just when I was thinking of giving up on the whole idea, one of my friends donated 5 lakh rupees. He was saving for his parents' medical operation but, decided to invest in my organization instead. That day, I knew I had to do whatever it took to bring this idea to life. We've completed over a decade and we continue to grow stronger with every passing day," Richa said.
"When pandemic hit, it felt like everything was going to get wiped out; all the efforts, the funds, the learning center, everything. However, we were lucky that people were still willing to come forward and contribute. We also changed our ways of working; we tried to help the people who needed medical support, and we also tried to arrange resources to conduct online lessons," she said.
Sunaayy Foundation organized an old gadgets drive to collect outdated electronics and donate them to kids in need. They also distributed hygiene goods as well as food ingredients and rationed, and prepared food for over 2500 migrant workers' families during the lockdown. Richa and her NGO were felicitated with the 'Corona Yoddha Samman Patra' for her dedication and contribution towards the covid-19 safety drive that continues to engage in several activities for the welfare of society.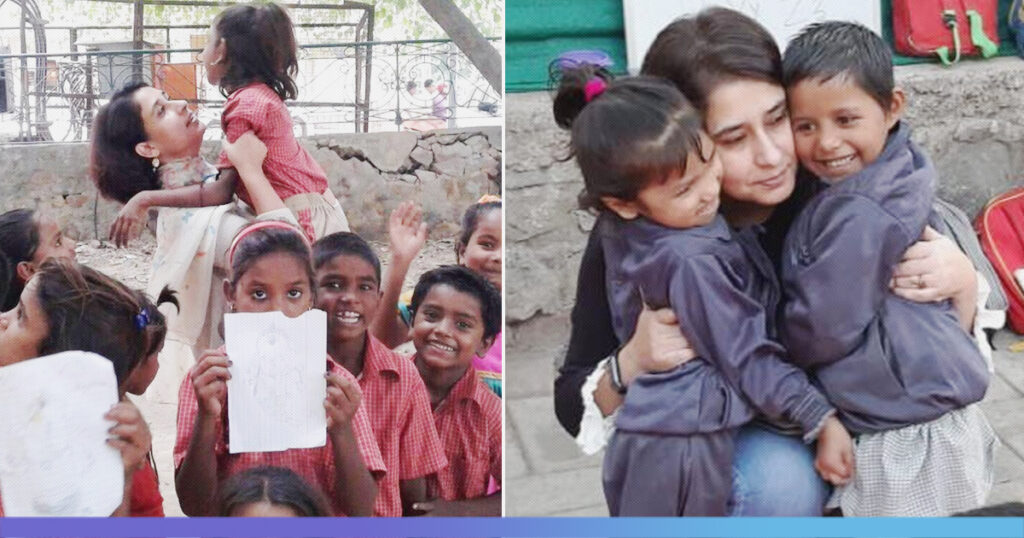 Innovative method of teaching
The learning centre is a pre-school and a creche. Children from 2 years of age to 17 years of age are a part of the centre. In the beginning, Richa was apprehensive to have teenage students but, she realized that the students were growing with the organization. So, she did not abandon them. Instead, she prepared them for board exams and taught them skills that could be used to access employment opportunities.
"We follow a multi-graded system of learning. Because students may know how to speak English but not how to read and write. So, we don't filter children according to their age and put them in grades as happens in regular schools. We assess their learning abilities and teach them accordingly. Our main motive is to keep them safe and well fed," Richa said.
When the Economically Weaker Section (EWS) quota was announced, it was an aid for students who could not access quality education. The students were now free to enroll in government schools, and many from the learning centre also moved to schools around the area and excelled in their academics. "We are not a school. We are a bridge trying to deliver our government's efforts to the underprivileged," she said. areas.
During the pandemic, the foundation was forced to suspend classes. Many teachers returned to their villages. However, that did not hinder the growth of the children. The teachers opened their own little centre and used the training provided at the foundation to teach the children of their respective villages. "Empower one woman and she will open a learning centre and employ two more women from the village. We are not displacing them; we are training and educating them for free. This is why I support female participation in the organization; one woman has the power to feed the whole family. They must be given the opportunity to do that," she said.
The teachers also stayed in regular touch with the students and parents and conducted online classes as well as one-to-one whenever possible. Students too shared their knowledge with their peers, and everybody continued to learn. This is why the volunteers of the foundation are as young as 6 years old and as old as 80.
NEP 2020
The New Education Policy 2020 of the Government of India identifies education and institutional capacity building as two programs that could support the implementation of sustainable development of the country and also make it self-reliant (atma nirbhar). The revised curriculum and its multi-disciplinary approach aim to impart not only relevant knowledge and skills but, also to develop the vast potential inherent in every citizen.
While it is a positive initiative to improve the current education system, it also has a few shortcomings. "Yes, we must start online learning but we must also realize that it is something that only privileged schools can afford. The pandemic was proof that it was very difficult for the government and rural schools to adapt to the digitization of education. We could, for example, have the MNCs donate their discarded laptops to assist the children who cannot afford an electronic device but still wants to study," she said.
Pat on the back
Sunaayy Foundation not only provides free and quality education, but they also provide free books, stationery uniforms, and fresh meals twice a day to the students. During the harsh winters of Delhi, the team distributed one lakh meals, 1,000 blankets, and over 1,500 uniforms, to young students. The foundation has its learning centers in the Hardoi district of Uttar Pradesh, Jharkhand, Bihar, and West Bengal. There is also a skill development centre in Kolkata and it also helps the victims of sex trafficking.
When asked about her achievements, Richa said, "75% of our kids got enrolled into the mainstream education institutes; this is one of our biggest achievements. Even after the pandemic, we survived, and our organization survive all the hardships. We also continued getting support from well-wishers, from beneficiaries when everything around us was coming to a standstill. We also continue to adapt to the changes, working for as many causes as we can and helping as many children as the time and space allow us. To achieve this flexibility with the organization and the volunteers is also a big success."
"We need more people like us; like you and me. People like you help us by amplifying our voice and that in turn keeps us going. Similarly, we need more volunteers and teachers to contribute to this sector of the society where the help seldom reaches people," she said in a message for educators who are trying to follow the same path as her.
Call for action
Sunaayy foundation is always on look for old or discarded gadgets for the students to continue online learning, and also welcomes sponsoring a student for their academic year. One could also sponsor refreshments and meals for the students of the learning centre. The organization is always open to volunteers and helping hands in all the centres. We urge the readers to visit their website and reach out to the members to contribute and engage in this cause for change.