Turkish Teacher & Her Whiteboard Go Viral
"I teach by going door-to-door with a whiteboard."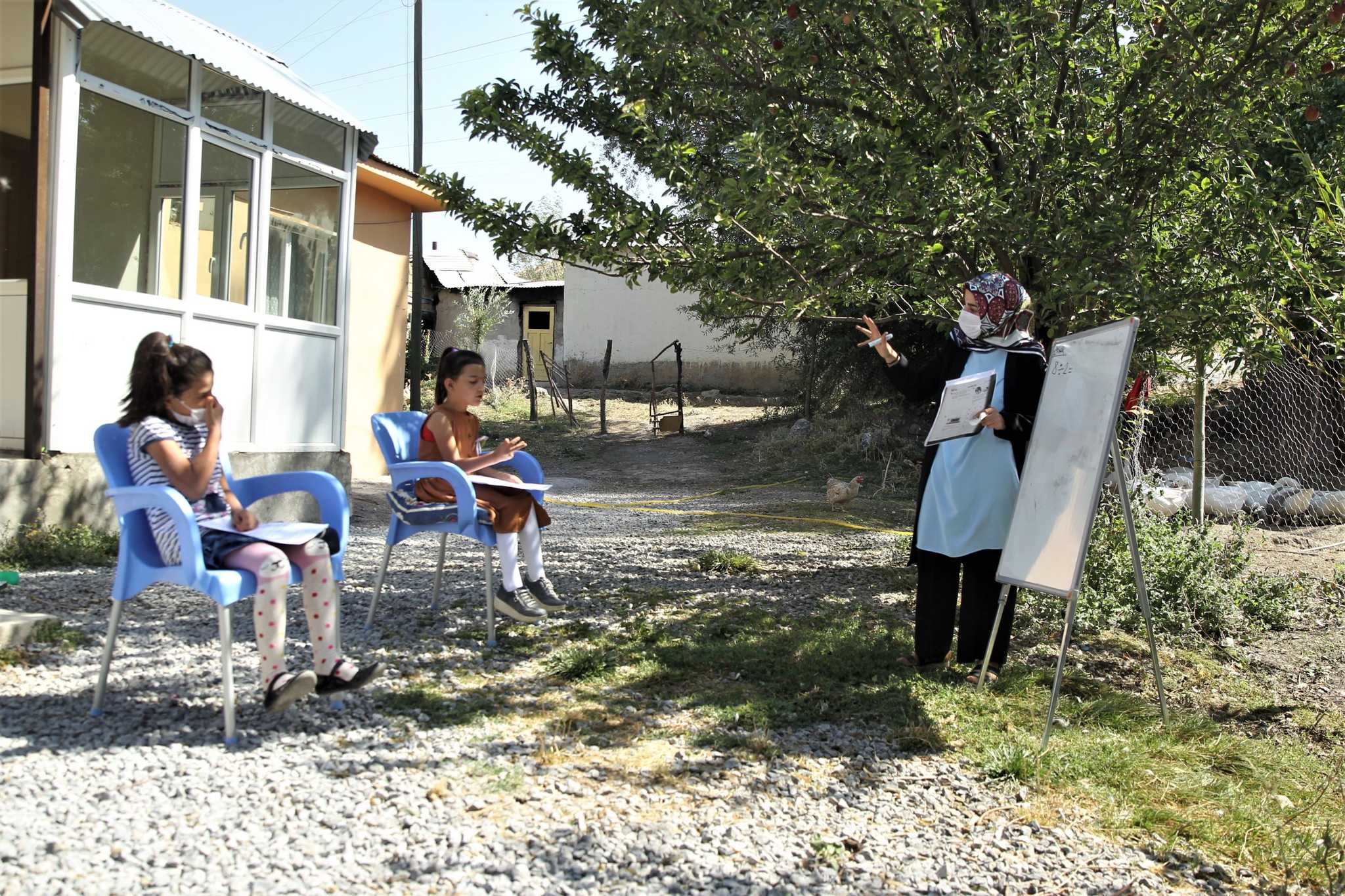 A Turkish teacher, in the eastern Van Province of Turkey, named Gamze Arslan is currently being recognised for her efforts during these unprecedented times of COVID-19.
Where no govt. aid and NGOs could reach, individual teachers like her are stepping up their game. Taking extra responsibility for their students and not accepting defeat because of the unfavourable conditions like internet connectivity, these educators are re-writing the course of history.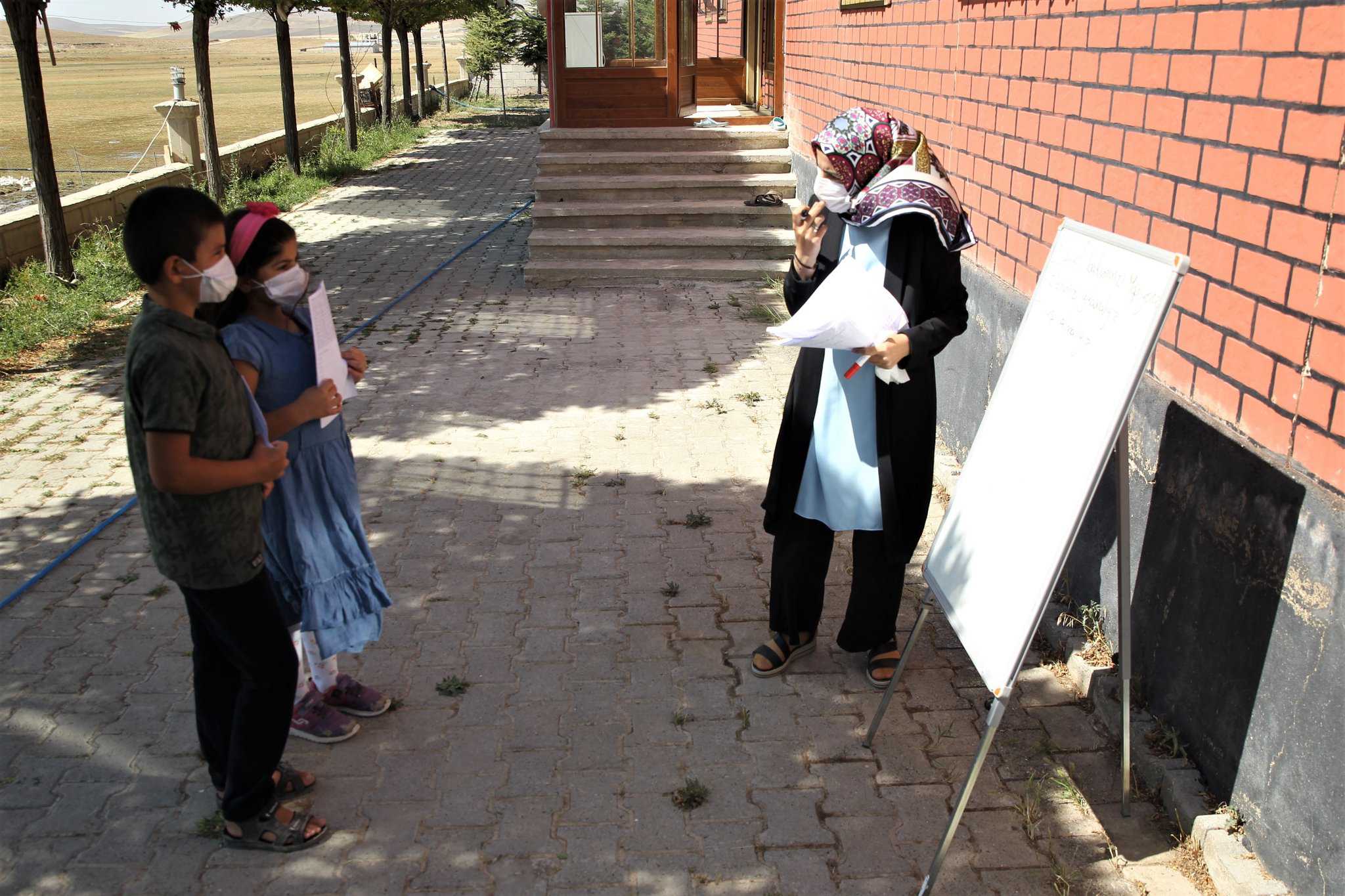 Arslan is one such teacher who was worried for her students lagging in their education since the village does not have many families with internet resources. She then began going door to door carrying a whiteboard to conduct classes for her students, which soon caught media's attention.
"We have an internet facility at our school, but it's hard to teach because families don't have access to it at home. So now I teach by going door-to-door with a whiteboard," she told a local news channel in Turkey.
Her efforts have been appreciated around the world and even by Tusba education director, Mehmet Bakir Bedevioglu, who told Haberturk (a Turkish newspaper), "Our district is delighted to have an alternative to an impossible situation and feeling of helplessness. Her actions are an example of sacrifice, and we hope an example of good practice."
When the schools around the world were initially shut down and teachers turned to online learning, the world forgot about the places and families that may not be able to afford this new style of education. Thanks to Arslan and many others who've their inspiring pictures and stories doing rounds on the internet. No doubt their efforts will always be remembered.
Source Credit: Twitter
This Young Woman From A Tribal Village Is Teaching The Children While Schools Are Closed
The only graduate of a Tamil Nadu village has volunteered to teach the children of the village while the pandemic persists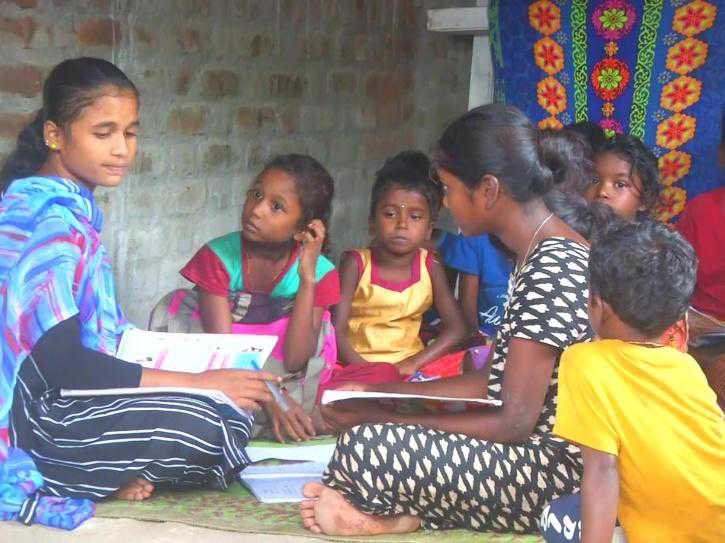 Where the digital network failed these tribal children in the southern part of India, their own stood to support them. Sandhya volunteers in teaching the kids of her village, Chinnampathy in Tamil Nadu. She is a graduate of B.Com, she is the only person from her village to have graduated college. Sandhya told India Today, "If it rains, we can't go to school. We only have one bus to our village and so after a certain age, people drop out of school."
Having gone through struggles herself, Sandhya knows how important a teacher and school is for growing children. So she volunteered to teach the children by herself, so they don't lag behind due to school closure. Sandhya said "When I was a child, I had no one to help me study. These children here have me to help them study."
One must ask the children from a remote rural or economically backward area, how it feels to not have the proper learning opportunities. The pandemic took more than the ability to roam about freely, it snatched away the ability to go to school for children on a global level. While it is easier for families with better income to support their child's online learning, most rural and financially challenged families are struggling.
The Indian government did start many projects for such students, but even learning via a television channel or free online course needs some basic gadgets and network connection. Many remote villages, like the tribal village, Chinnampathy, can not find enough network strength to have their children sit in front of a television and learn via the education channels.
On being asked how her classes are enduring she said, "The children come and ask me very freely all their doubt and they are not afraid of me. I see these children learning well and answering all the questions when I ask them."
Youth like Sandhya, who appreciate and signifies the work educators do and want to help the cause, are the future of the education sector!