Ulla Engestrom, CEO & Founder, ThingLink, shares insights into the use of Virtual Reality and 360° videos for educational solutions
VR in the classroom supports contextual and embodied learning. 360 lessons and field trips are particularly suitable for learning about complex systems and global issues such as human rights, gender equality, climate change, population growth and food production.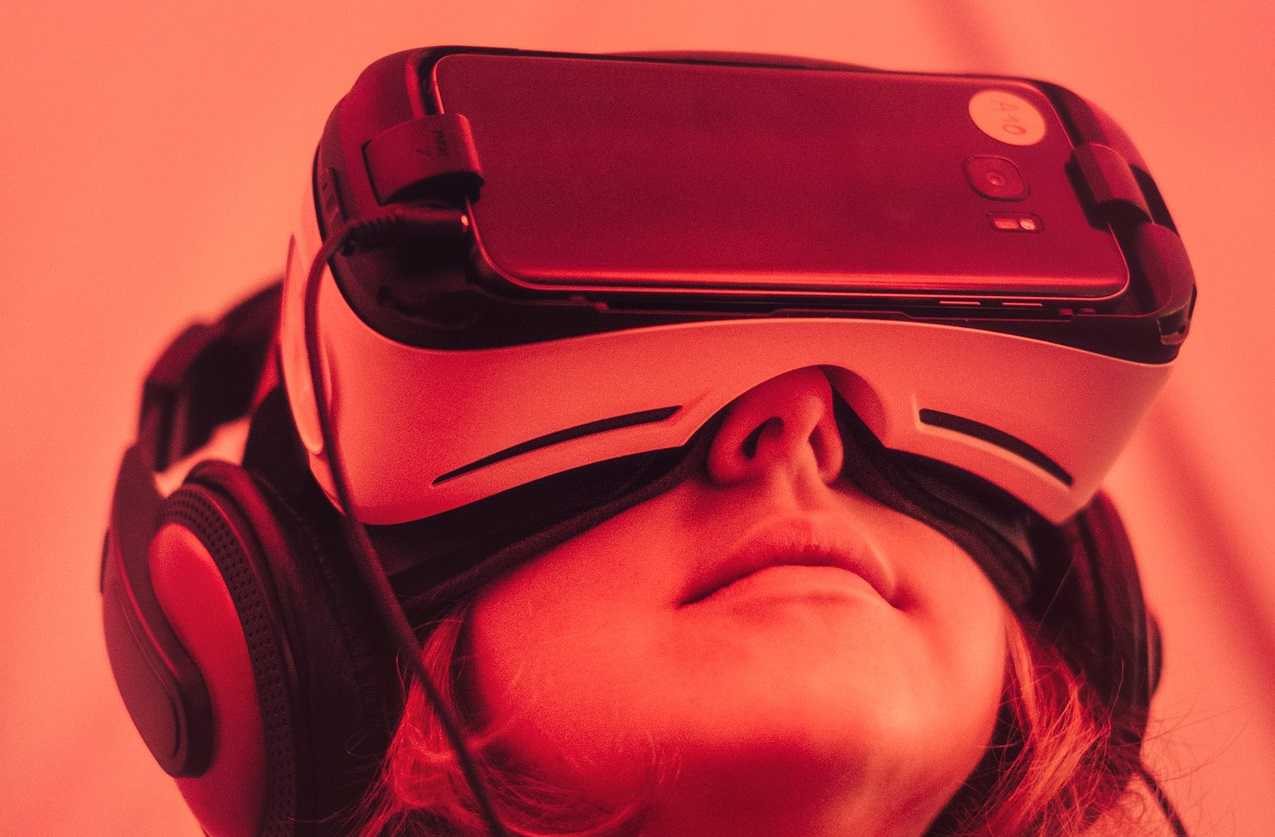 What is the need for professional development of VR in the classroom?
The goal of VR in the classroom is to support the development of higher order thinking skills (HOTS) that in education are best applied to solving real-world issues. Without a framework, students will just zip around in a 360 environment not knowing what they are supposed to learn, which is a waste of everybody's time and money. Professional development for integrating VR in education is thus as important as the technology itself.
What is the difference between 360 Videos and Virtual Reality?
It is the view mode: Regular 360 images and 360 videos can be viewed on desktop and mobile devices. All you need to do is to move your phone or swipe the image to look around. Services such as YouTube and ThingLink also offer a mobile VR view. This means that if you have a headset such as Google Cardboard or Samsung Gear VR, you can put your phone inside the headset, select a stereoscopic view of the image or video, and look around the 360 image or video by moving your head.
Can virtual reality be used in the classroom only using special hardware?
Mobile VR and console VR such as Oculus or HTC Vive are two different things, and depending on what you choose, this has a big impact on costs. Since hardware develops fast, our recommendation for classrooms is to save money and use the devices that are easily available. For example, if students have tablets or they can access smartphones, they can use the free Google Streetview app to take 360 photos, and use ThingLink to augment the images with additional information. Or, a school can purchase one consumer 360 camera such as Ricoh Theta and share it with multiple classrooms. They can upload the images to ThingLink and edit them with laptops or tablets. For mobile virtual reality viewing there are lots of headsets available for under $30. For school use we do not recommend cardboard headsets for hygiene reasons. Plastic is easier to keep clean.
How will virtual reality help students learn better and more?
VR in the classroom supports contextual and embodied learning. 360 lessons and field trips are particularly suitable for learning about complex systems and global issues such as human rights, gender equality, climate change, population growth and food production. This is because 360 photos and videos offer the student a projection of a real-world place or location, where they can make observations and construct meaning for the things they see. This way, even if the student's view is anchored at the centre of the 360 image or video, the experience stimulates engagement and learning as efficiently as a physical field trip.
What are the unique features of Teleport 360 editor and the Teacher Premium account as compared to other solutions (if any exist)?
Focus on production, not consumption: Our VR solution for education is based on the idea of the student as an active content creator, not just a consumer. Teleport 360 mobile editor and ThingLink 360/VR desktop editor make it easy for teachers and students to create their own interactive experiences to mobile VR. They can augment 360 images with text, close-up photos, audio, video and other services such as Google Forms and Maps.
Global 360 learning environment: During 2017 all the thousands of VR lessons from around the world will connect into a global learning environment that can be accessed with any laptop or mobile device.
Professional image library: Teleport 360 Editor includes a collection of hundreds of curriculum-aligned professional photographs. For example, students can choose to visit any capital city in the world, or even state capitals in the US. This is a wonderful experience, even if you are just viewing the images from your computer or tablet!
Low price per student: The Premium Teacher account includes 200 students, and the price per students is 60 cents. All the students can access and use the image library, or upload their own photos. Schools who want to activate ThingLink for a group of teachers or the entire school, can contact us about a school account.
Most of the students' perceive VR to be all about games. How can this perception be corrected?
Your students are right. Console VR is still mostly about games and entertainment. But mobile VR is a window to the next generation internet that we will use the same way as we use the web today: for search, social, learning, entertainment and shopping. It is just more visual, and the navigation in the 360 web will be different.
It is true that the console VR experiences are more impressive than mobile VR, but it is also good to remember that as exciting as it is to be standing on a ledge atop a huge skyscraper, or meeting with a T-Rex, even the most stunning VR experience as such will not necessarily teach you anything. The goal of VR in the classroom, like I mentioned, is to support the development of higher order thinking skills that in education are best applied to solving real-world issues.
Can human bodies and minds cope with VR? How?
This is a constant challenge for console VR game developers, and there are many studies showing that people feel sick in a moving computer generated environment.
Interactive 360 images and videos offer a less daunting way to approach virtual reality as it projects places in the real world. For example, we see schools from Hawaii to Finland creating fascinating virtual tours to historic places, nature, or even people's homes. Students may record short explanations and add them to the image, making the images personal and engaging. When you view these stories in a VR headset, it feels as if you were there too.
What are the barriers to mass adoption of VR in education?
A tipping point for any new technology comes when it becomes possible for anyone to become a content creator. Most VR in the classroom solutions still focus on consuming stories created by others. This is a missed learning opportunity. Best learning happens during the planning and production of a virtual reality story: it develops the new 21st century literacy, a combination of research, critical thinking and digital presentation skills. Three to five years from now, when 360 cameras will be integrated to smartphones and tablets with automated image/video augmentation, we will be moving to a new kind of immersive web with virtual learning assistants.
Can you share a framework for a lesson plan?
360 degree photos and videos can greatly support learning through contextual orientation. They can transform abstract global or local concepts into observable practical settings anywhere in the world, and this way, contribute to understanding and solving real-world problems. Here is a simple framework we have used for a lesson plan:
1. SET LEARNING TARGETS:
Introduce questions you want students to think about during the virtual experience.
2. SELF-PACED EXPLORATION:
Let students explore the virtual field trip materials at their own pace, at school or at home.
3. IDENTIFY ISSUES AND SOLUTIONS:
Develop higher level thinking skills by providing students an opportunity to collaboratively develop solutions for issues they have identified during the field trip.
4. DEMONSTRATE LEARNING:
Let students demonstrate their learning by editing or creating new virtual field trip materials that include their own observations and solutions.
About the Author:
Ulla Engestrom is the founder and CEO of ThingLink, a platform for augmenting images, video and 360 media with additional information. Engestrom started her company as a doctoral student in education at the University of Helsinki, Finland, where she got interested in the role of hyperlinked images in web browsing and learning. Today thousands of businesses and 2.5 million students and teachers from elementary schools to universities worldwide use ThingLink to create interactive maps, infographics, 360 degree virtual tours and lessons. Focusing on the future of immersive learning and mobile VR, Ulla Engestrom lives in Palo Alto, California, with her husband and three children. Engestrom is a Huffington Post contributor, and an advocate of global women's rights.
Ulla's photo credit: Vincent Desailly
This article was originally published in the July 2017 issue of ScooNews magazine. Subscribe to ScooNews Magazine today to have more such stories delivered to your desk every month.
11 Free Mental Health Courses for Teachers
These free online courses on mental health will help teachers continue their development and improve the lives of their students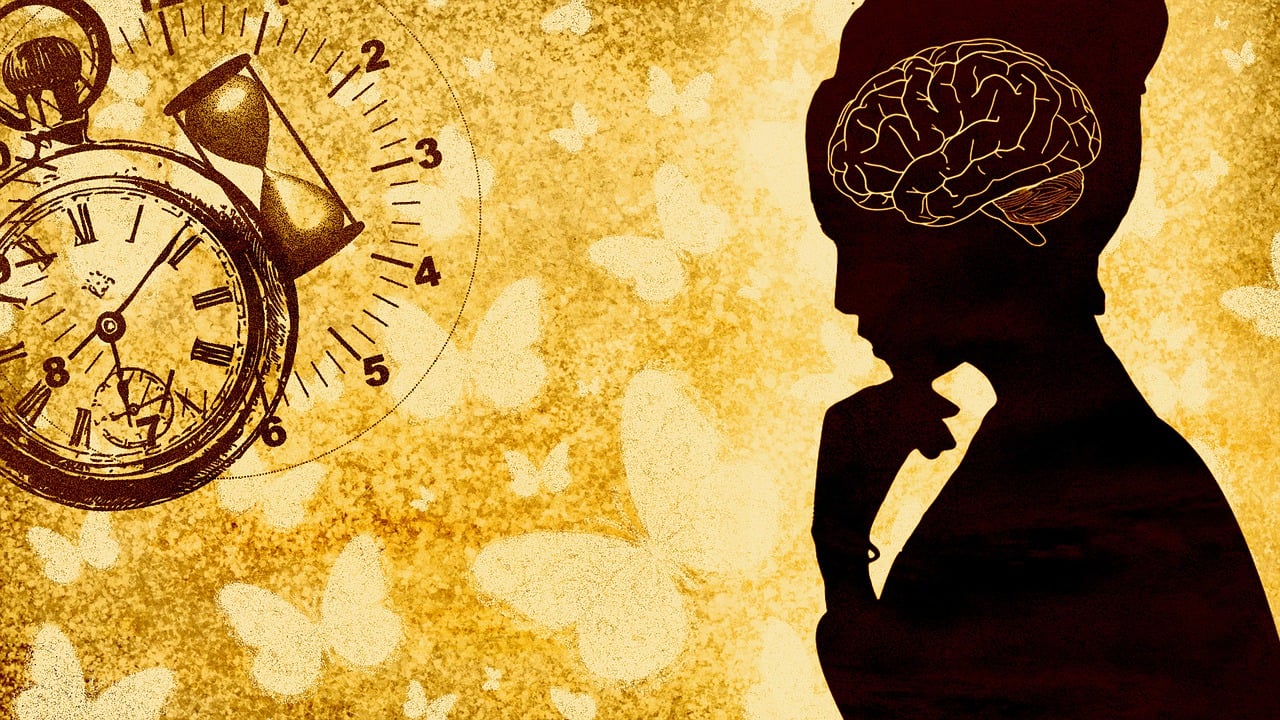 This article is a compilation of free mental health courses that seek to inspire teachers on handling mental health issues and provide mental health education and become better counsellors. 
What is mental health?
Mental health refers to people's cognitive, behavioral, and emotional well-being. It can be defined as a state of well-being in which an individual recognizes his or her abilities, can cope with everyday stresses, work productively, and contribute to their community.
"You don't have to be positive all the time. It's perfectly okay to feel sad, angry, annoyed, frustrated, scared, and anxious. Having feelings doesn't make you a negative person. It makes you human."

Lori Deschene
This article covers free online mental health courses. Some of these are available with free certification whereas a few allow you to learn for free, and charge a fee for the certificate.
Be There Certificate
The Be There Certificate is a free, self-paced learning experience designed to increase mental health literacy and provide the learner with the knowledge, skills, and confidence needed to safely support anyone who may be struggling with their mental health.
The Be There Certificate is offered by Jack.org, a Canadian youth mental health charity, in partnership with the Born This Way Foundation.
You can download a PDF of your certificate after completing all six modules of the free Be There Certificate online course.
Introduction to adolescent mental health
This course aims to raise awareness of mental health and a range of adolescent mental health problems. It has been designed with the latest research evidence in mind. It aims to provide you with the tools to explore different approaches which will help you reflect on the different ways that you can identify a young person who is struggling and consider how they can access support.
You will get a free Open University digital badge for completing the course and passing the quizzes! The badge can be displayed, shared, and downloaded as a marker of your achievement. 
Managing Happiness
What is happiness? What makes you happy?' Can you get happier through study and effort?
This, Harvard University designed course, answers these questions and shows you how you can use the answers to build a happier life. It introduces you to the modern science of human well-being and shows you how to practice it.
While the course is free to attend, you can get a verified certificate for $149 (on edX).
"Over the course of the past decade, there's been increased willingness to recognize mental health as an essential part of one's well-being."

Nicole Spector
Mental Health Training for Teachers
This free online training course will help you identify mental health issues in adults and children in a school setting.
This course trains you to recognize mental health problems in colleagues or students in a school setting. When you recognize mental health signs or symptoms, you can offer help or refer them to professionals. This course discusses the complexity of mental health and equips you with the skills to support others to manage their mental health effectively.
A digital certificate is available on successful course completion for €21.00.
Making sense of mental health problems
In this free course, Making sense of mental health problems, you will learn about how key perspectives in the field have made sense of mental health problems. By directly relating key perspectives to a case study, you will reflect on how the medical perspective, psychological perspective, and social need perspective come to make sense of mental ill-health.
A free statement of participation is issued on completion of this course.
The Science of Well-Being
This course by Yale will engage you in a series of challenges designed to increase your own happiness and build more productive habits. 
As preparation for these tasks, the instructor reveals misconceptions about happiness, annoying features of the mind that lead us to think the way we do, and the research that can help us change. 
Enrollment in this course is free, however, certification is available on a paid basis.
Supporting children's mental health and wellbeing
After studying this course, you should be able to:
understand the influences on mental health in young children aged 0–5

identify the factors that contribute to good mental health in children

explore national and global influences on children's mental health

develop knowledge about strategies and interventions to improve mental health in children

examine how adults and society can support children's mental health and well-being.
Enrolling in this course will give you the opportunity to earn an Open University digital badge. Badges are not accredited by The Open University.
"Things not to say to someone with mental illness: Ignore it. Forget about it. Fight it. You are better than this. You are overthinking."

Nitya Prakash
Suicide Prevention
This course explores the science of suicide research, prevention, and intervention.  
Topics will include terminology, epidemiology, historical and contemporary theories of suicide, modern approaches to suicide research, empirically supported approaches to prevention and intervention, and the lived experiences of those with suicidal thoughts and attempts.
Enrollment in this course is free, however, certification is available on a paid basis.
Teach Mental Health Literacy
In this course, educators will learn how to apply this classroom-ready, web-based, modular mental health curriculum resource as well as develop their own mental health literacy. 
Educators can then use this resource to successfully address mental health-related curriculum outcomes designed to be delivered by teachers to students aged 12 to 19.
Participation in this online course is free. An optional certificate of completion is available for $50 (Please select this option when you register as it cannot be selected once you finish the course).
Talk to Me: Improving mental health and suicide prevention in young adults
This course will help you learn strategies to improve the mental health of young people in your life, recognise concerning behaviours, and feel better prepared to have conversations about mental health.
Key topics in this MOOC include understanding contributing factors to poor mental health, how to talk about addressing poor mental health, and strategies to increase mental fitness.
Enrollment in this course is free, however, certification is available on a paid basis.
Mental Health and Nutrition
Interested in the fascinating interrelation between food and brain health?
This course is for you! This course is based on world-leading research into the links between nutrition and mental well-being. The course will cover evidence supporting the premise that eating better, and taking additional nutrients when appropriate, can improve mental health for many people.
Enrollment in this course is free, however, certification is available on a paid basis.