UNESCO Felicitates Two Organisation Working in Girl Child Education
Let's learn more about Shilpa Sayura Foundation & Girl Child Network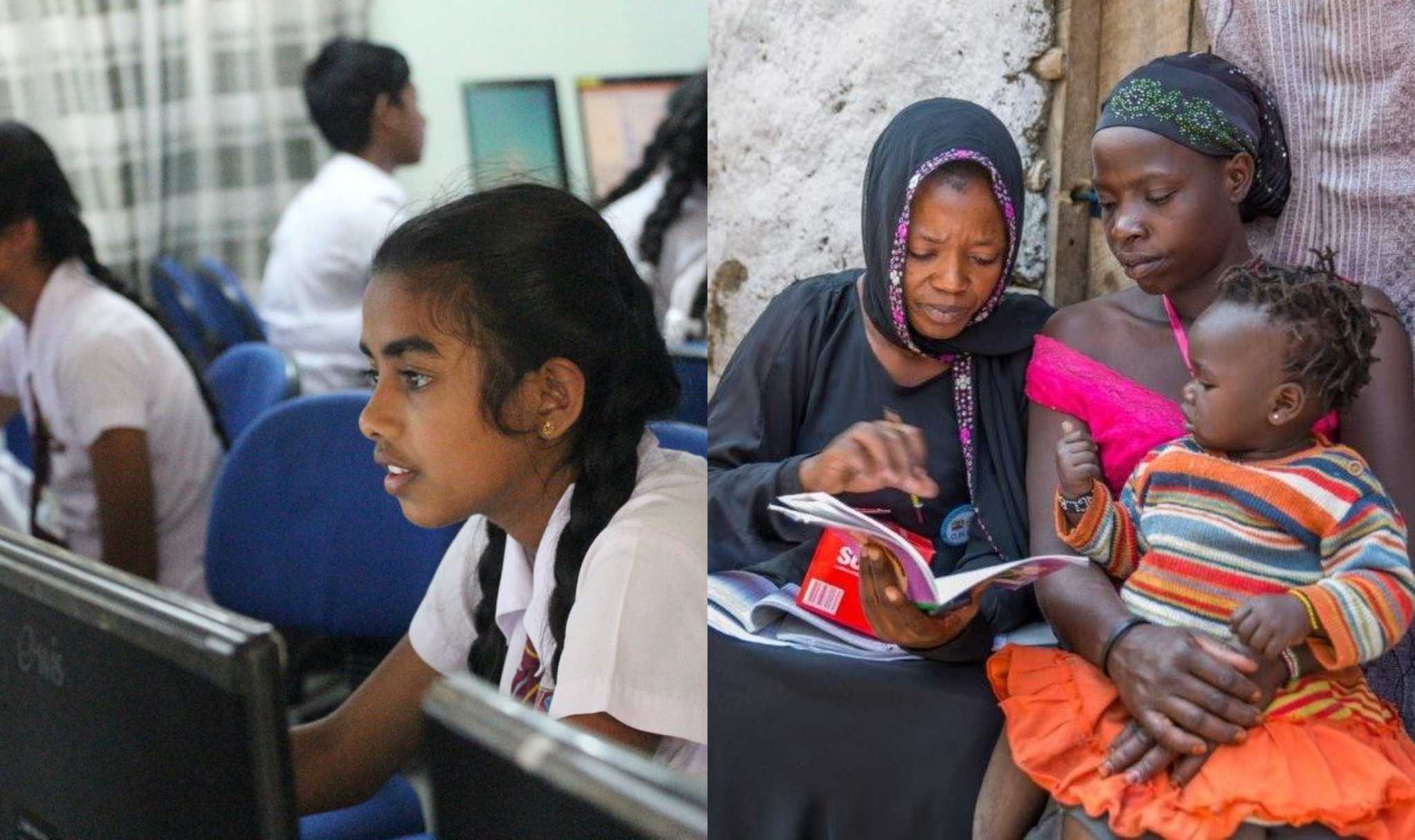 UNESCO recently awarded the UNESCO Prize for Girls' and Women's Education to two organisations for working towards the betterment of female education. The inequity in the education sector based on gender is factual and global, unfortunately. The good thing is that there are non-governmental and non-profit organisations working tirelessly to solve the issue.
On this International Day of the Girl Child (11 October 2020), UNESCO awarded two of such organisations for the upliftment of women/girls via education. Shilpa Sayura Foundation of Sri Lanka is rewarded for its project NextGen Girls in Technology and Girl Child Network of Kenya is recognized for its project Our Right to Learn – Reaching the Unreached.
Shilpa Sayura Foundation of Sri Lanka began in 2006. With a reach of 60,000 youth, it has made a positive impact by enabling access to national education through its several telecentres. With the help of this organization, the rural girls, who are the most vulnerable lacking skills to get a decent job in the booming technology sector, have been able to learn analytical, logical and creative skills.
Its project NextGen Girl in Technology innovates tech-education for girls by introducing a techno-extracurricular program to improve analytical, logical and creative thinking in them, it was actually found to bridge the gap in national STEM education.
Talking about the Girl Child Network in Kenya, it was established in 1995. After converting to an NGO in 2012, it's grown from one project to multi-sectorial programmes in Education, Health & Nutrition, Human Rights & Legislation, Gender & Governance, Disaster Risk Reduction, Research & Documentation and Institutional Strengthening. Its project Our Right to Learn has the aim to increase access to quality primary education for 47,515 Out Of School Children (OOSC) from resource-poor households in the three counties (Kwale, Garissa and Kajiado counties).
Since 2012, this project has reached 51,936 children in 240 primary schools, including 25,937 girls, through education programmes, gender and disability-friendly school facilities and community-based social mobilization, transforming negative attitudes standing in the way of girls' education.
Each of the laureates is awarded US$50,000 to help further their work in advancing girls' and women's education.
More information on UNESCO.org.
Education Minister Honors 65 Officers with National Educational Innovation Award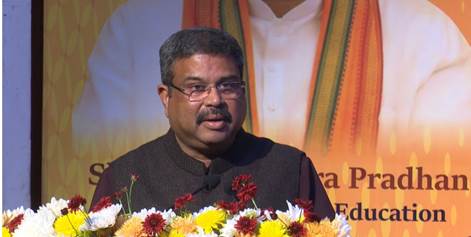 The Union Minister for Education and Skill Development & Entrepreneurship, Mr. Dharmendra Pradhan, bestowed the National Award for Innovations and Good Practices in Educational Administration (2020-21 & 2021-22) upon 65 exemplary district and block education officers nationwide. The ceremony took place in New Delhi and was attended by various dignitaries, including the Chancellor of the National Institute of Educational Planning and Administration (NIEPA), Mr. Mahesh Chandra Pant; Secretary of the Department of School Education and Literacy, Ministry of Education, Mr. Sanjay Kumar; Vice Chancellor of NIEPA, Prof. Shashikala Wanjari; and other officials from the Ministry of Education.
During the event, Prof. Kumar Suresh, Director (Planning and Development) and Head of the Department of Educational Administration at NIEPA provided a concise overview of the program.
In his address, Mr. Pradhan extended congratulations to all the awardees, commending their dedication to enhancing students' lives and their innovative efforts to make school learning more dynamic. He lauded NIEPA for establishing a platform to share and recognize innovative educational initiatives and best practices nationwide. The Minister expressed confidence in NIEPA's commitment to expedite the implementation of the National Education Policy (NEP) at the grassroots level and enhance the capabilities of school administrators.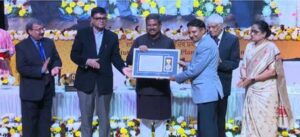 Aligning with the essence of NEP 2020, Mr. Pradhan encouraged everyone to collaborate with a sense of mission and purpose to transform the current generation into global citizens and achieve the vision of a developed India by 2047.
Highlighting the vast scale of the Indian education system, encompassing 10 million teachers and 260 million students, Mr. Pradhan underscored the need for leadership, innovation, and the introduction of good practices in the system. He emphasized the crucial role of education administrators, responsible for managing human resources and imposing a code of conduct on themselves for the successful implementation of innovative practices.
NIEPA initiated the National Award for Innovations & Good Practices in Educational Administration for district- and block-level education officers in 2014. The scheme aims to inspire innovations and good practices in educational administration at the grassroots level to enhance the public education system's efficiency. The overarching goal is to foster a culture and ecosystem of innovations and good practices in educational administration at the field level.
The objectives of the awards include documenting and disseminating innovations and good practices in educational administration at district and block levels. Selected officers receive awards or certificates of appreciation during the national award presentation function, coinciding with a two-day national conference on innovations and good practices in educational administration organized by NIEPA in New Delhi.