Union Education Minister Addresses The Inaugural Ceremony Of The ASEAN India Hackathon
Shri Pokhriyal said India-ASEAN relations have its foundation in shared beliefs, religions, and culture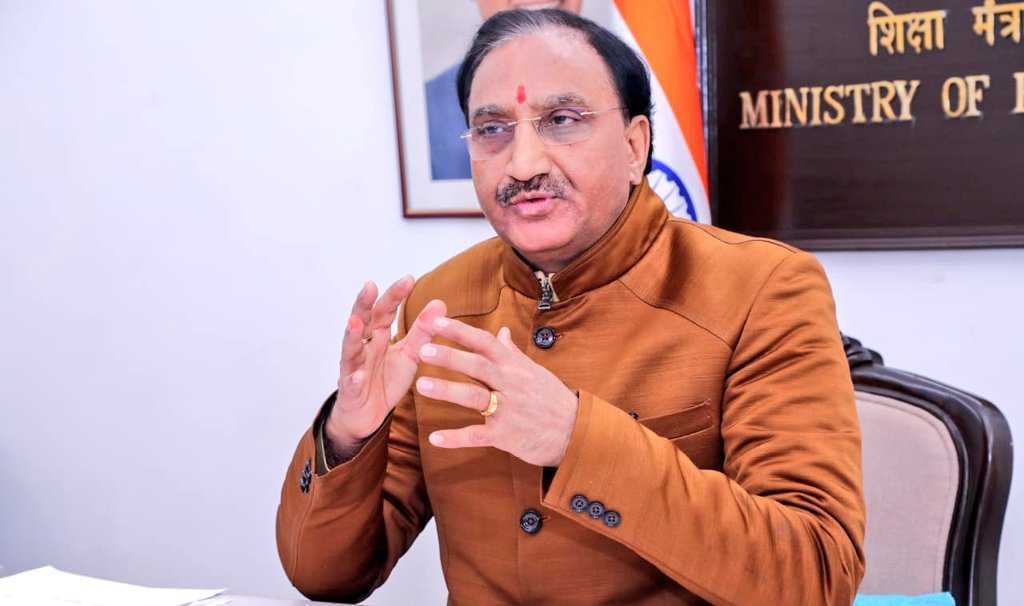 Union Education Minister Shri Ramesh Pokhriyal 'Nishank' on 1 Feb 2021 addressed the inaugural ceremony of the ASEAN India Hackathon.
Addressing on the occasion, Shri Pokhriyal said that taking further the India and ASEAN ties the Ministry of Education has today launched the ASEAN-INDIA Hackathon. He recalled that Prime Minister Shri Narendra Modi during Singapore India Hackathon in 2019 had expressed his feelings about holding a hackathon with ASEAN Countries. He said this Hackathon will provide a unique opportunity to India and ASEAN countries to solve their common identified challenges under two broad themes of "Blue Economy" and "Education" and thereby provide an opportunity to forward their economic and cultural ties through collaboration in education, science and technology. This Hackathon will be enactment of six fundamental virtues of our civilisation: respect, dialogue, cooperation, peace, prosperity and innovation, he added.
Attending the ASEAN India #Hackathon inaugural ceremony. @narendramodi @EduMinOfIndia @PIB_India @MIB_India @DDNewslive https://t.co/6YtcIwDFti

— Dr. Ramesh Pokhriyal Nishank (@DrRPNishank) February 1, 2021
Shri Pokhriyal said India-ASEAN relations have its foundation in shared beliefs, religions, and culture. He said India being the largest democratic & demographic country of the region has moral responsibility to lead the ASEAN community. In this context he mentioned that India has been extending support to ASEAN countries by providing Covid vaccines. Highlighting the strong academic and research ties, he said several Indian universities like IIT-Delhi and Tezpur University host students from our ASEAN partner countries. The Government of India has also launched 1000 ASEAN PhD Fellowships exclusively for ASEAN citizens.
On National Education Policy 2020, Union Minister said NEP 2020, which was introduced after 34 years, will bring opportunities not only for India but for the whole world.
Shri Pokhriyal concluded by saying that following its philosophy of Vasudhaiv Kutumbakam, India is strongly committed to playing a positive role towards ASEAN region and the whole world.
ASEAN-INDIA Hackathon
The ASEAN-INDIA Hackathon is an initiative taken by Ministry of Education on the clarion call of Prime Minister of India Shri Narendra Modi. The ASEAN India Hackathon is being organized online from 1st -3rd February 2021 and prize distribution will take place on 4th February 2021. This unique hackathon offers opportunities for all the 10 ASEAN countries and India to forward their economic and cultural ties through collaboration in education, science and technology.
Click here for details on ASEAN-INDIA Hackathon: https://india-asean.mic.gov.in/
GD Goenka's Shooting Championship 2023 to Honour the legacy of Abhinav Bindra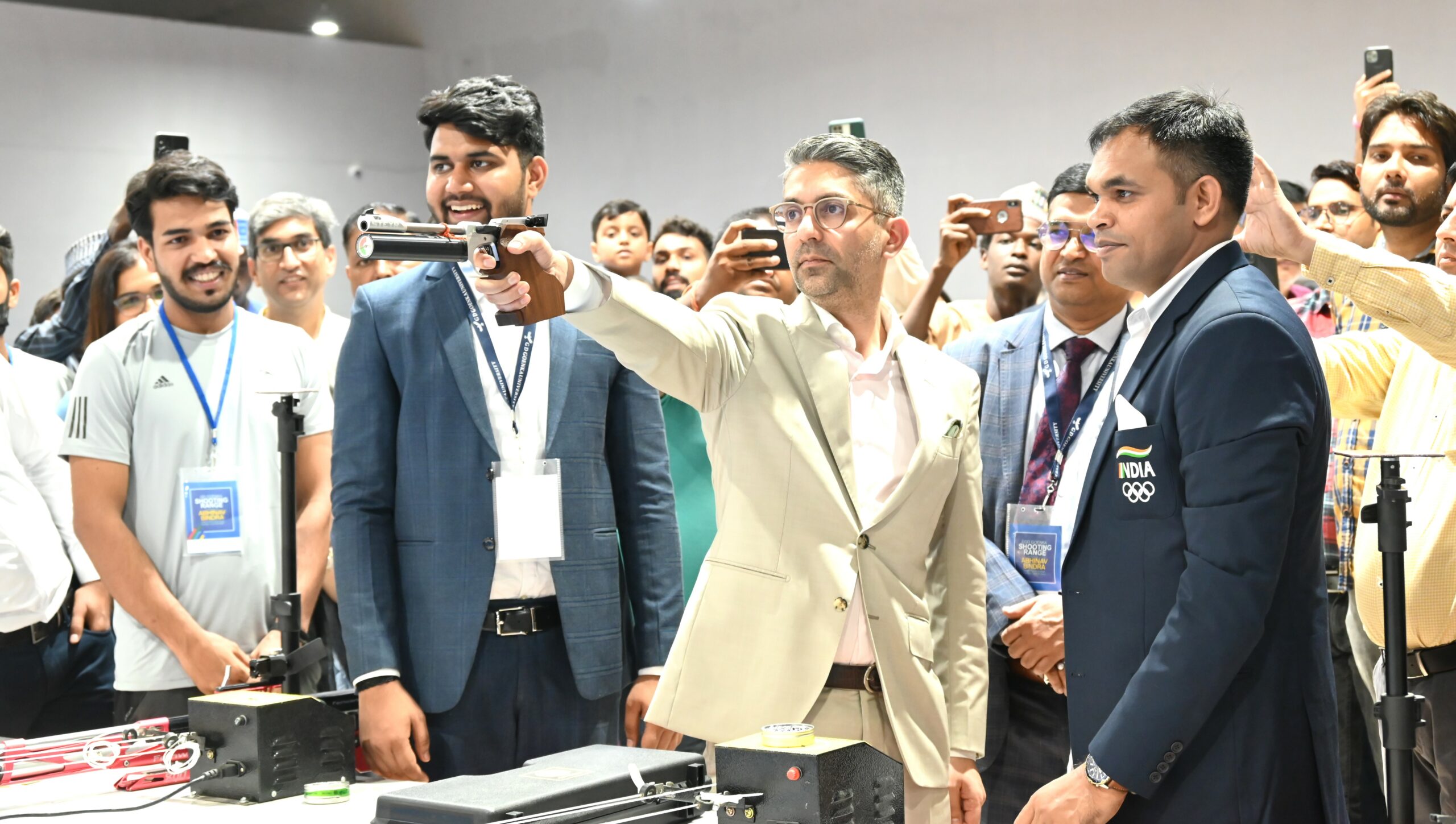 GD Goenka University is excited to introduce the inaugural Gayatri Devi Goenka Memorial Shooting Championship, a remarkable event that underscores the university's unwavering commitment to nurturing sports excellence and paying tribute to the exceptional sharpshooters from all corners of India. Set to be held from September 26 to September 29, 2023, at the GD Goenka Shooting Range featuring 25 professional lanes, this championship is poised to become one of the nation's most prestigious shooting competitions and will be conducted using Electronic Scoring Target System (EST).
This championship serves as a testament to promoting sportsmanship and fostering the talents of both emerging and seasoned shooters. With participation from over 500 competitors hailing from across India, the event promises to be a grand spectacle, celebrating the passion and precision of shooters who have honed their craft to perfection.
Notably, this championship holds particular significance as it pays homage to Abhinav Bindra, India's first individual Olympic gold medalist. The GD Goenka Shooting Range, dedicated in his honor in 2022, stands as a guiding light for aspiring shooters, offering world-class facilities and expert guidance to nurture their talents.
During the inauguration, Abhinav Bindra expressed his thoughts, stating, "I extend my heartfelt congratulations to GD Goenka for the remarkable facilities they have established and the emphasis they place on sports across their educational institutions. I am confident that the students will achieve remarkable success in various tournaments, but more importantly, they will imbibe the values that sports instill in us."
Nipun Goenka, Managing Director of GD Goenka Group, aptly remarked, "The Gayatri Devi Goenka Memorial Shooting Championship transcends mere competition; it's a celebration of the essence of sportsmanship, camaraderie, and unwavering dedication. We take immense pride in providing a platform for India's talented marksmen and markswomen to shine, and we firmly believe that this championship will serve as an inspiration to a new generation of shooting enthusiasts."