Uplift Humanity celebrates its 6 years of Indian operations by launching its Mumbai chapter
Egged on by Prime Minister Modi, Uplift Humanity India has completed 6 years of operations in India. It recently started its Mumbai chapter. Involved in tackling recidivism in young children and getting volunteers from US to work with juveniles UHI hopes to make this world a better place.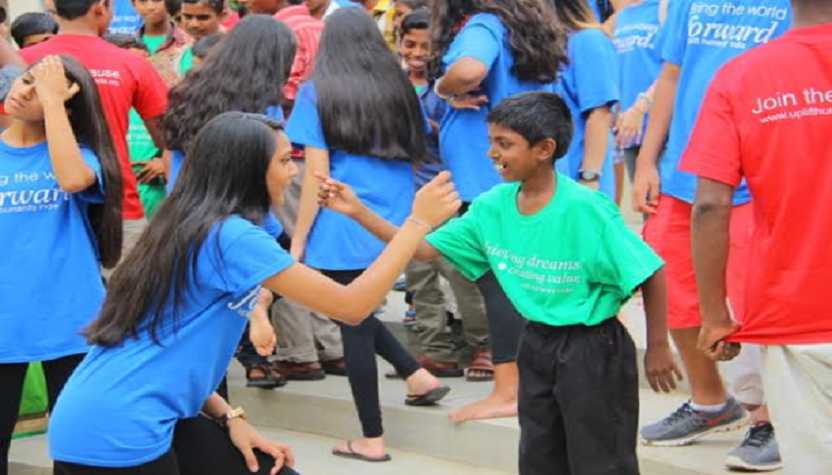 Uplift Humanity, founded in 2010, is a unique organization that empowers American youth to educate juveniles in India. Since 2010, UHI has launched programs at 3 juvenile rehabilitation centers throughout India: Gujarat, Hyderabad, and the most recent one being in Mumbai. In the past 6 years, Uplift has successfully brought 250 students to India from the USA who have together contributed approximately 150,000 hours of volunteer work. Uplift is growing rapidly and this blazing growth has enabled the organization to educate more than 500 different juveniles and orphans and donate in excess of ₹ 250,000 in scholarships funds to dozens of children who are seeking higher education or vocational studies.
The idea for Uplift Humanity was germinated when founder Anish Patel, was taking a trip to India with his family. Whilst stranded at a traffic junction in Vadodara, Anish noticed a group of children playing behind the gates of a dilapidated juvenile detention facility. Upon further research on the treatment of juvenile inmates and orphans in India, Anish found that many of these children were cornered into committing crimes out of economic desperation, and would mostly never receive the education, or life-skills training necessary to secure a decent standard of living. And thus, Uplift Humanity India (UHI) was born. Anish believes that we can change the way education is delivered across institutionalized facilities in India through cross-cultural education, relevant instructional materials, and the right people.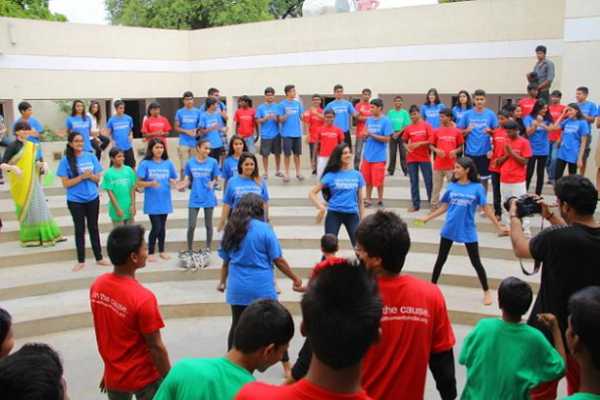 UHI is growing on the basis of the thumping success of its 2 key platforms – Academic Program and their Annual Summer Program. The academic program is the single most crucial element of the on-site work done at juvenile centers year-round, where local educators teach how to read and write in English, and how to use computer technology. The summer rehabilitation program, on the other hand, brings students from the USA over to one of the 3 rehabilitation facilities in India where the volunteers teach orphans and juveniles important and often life-changing skills such as moral decision-making, self-esteem development, anger management, daily etiquette, and public speaking.
Within 3 years of its inception, Prime Minister Narendra Modi invited the team to discuss ways to increase education levels in institutionalized facilities in India after he witnessed first-hand the positive impact of UHI's work with juveniles and orphans. This new partnership allowed Uplift to strengthen their impact in India. With the aid of local and national governments, Uplift Humanity was able to launch in Mumbai.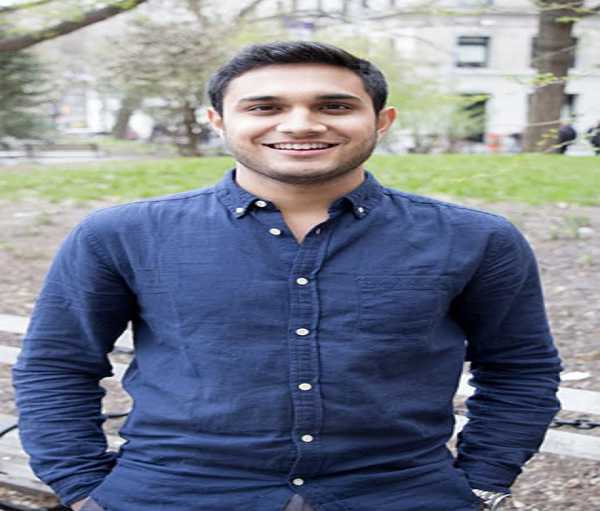 "Uplift Humanity's expansion into Mumbai shows our commitment to eradicate juvenile recidivism throughout the Indian subcontinent. We're so excited to be in Mumbai because it's such a bustling city with so much potential. What makes Mumbai even more special for our team is that it's the first location that we're allowing non-Indians to apply to our programs. Essentially, now any teenager from any demographic can apply to volunteer with our organization" says Founder Anish Patel.
Uplift Humanity has also appointed Hollywood actor, Arjun Gupta as a brand ambassador for the organization. The Uplift team hopes that Gupta's fan following in hit series such as Showtime's "Nurse Jackie" and Syfy's "The Magicians," would attract the younger generation and arouse in them a passion for community service and volunteering with the organization.
"Uplift is a really exciting organization for 2 reasons: one because their work is directly helping young kids in India get out of a dangerous cycle of recidivism. And secondly, the effect the program has on the young volunteers that travel to India will inform them for the rest of their lives, creating better leaders, more active members of their community, and will continue to help change the world. As an artist, I believe that art is service but often the effects of my work have an indirect effect on change. To be working with an organization that is directly causing change for the better is simply a thrill for me. I am honored to be a part of this organization" says Uplift Humanity Brand Ambassador Arjun Gupta.
Uplift Humanity continues on its historic journey and encourages millions more to join them. They invite volunteers and sponsors to come onboard and help their fight in sending every one of 31 million orphans back to school. For more information on Uplift Humanity, please visit:
About Uplift Humanity:
UHI is a non-profit organization dedicated to the rehabilitation of juvenile inmates in South Asia. Its founding motto epitomizes the method by which it seeks to empower youth through hands-on education, mentoring, and technology training. Uplift Humanity's goal is to spread its specialized curriculum throughout the continent to give youth opportunities to flourish once they re-enter society.
Gender Inclusive Holistic Education in NEP
The NEP focuses on 'Equitable and Inclusive Education' which reverberates the idea that no child should be left behind in terms of educational opportunity because of their background and socio-cultural identities.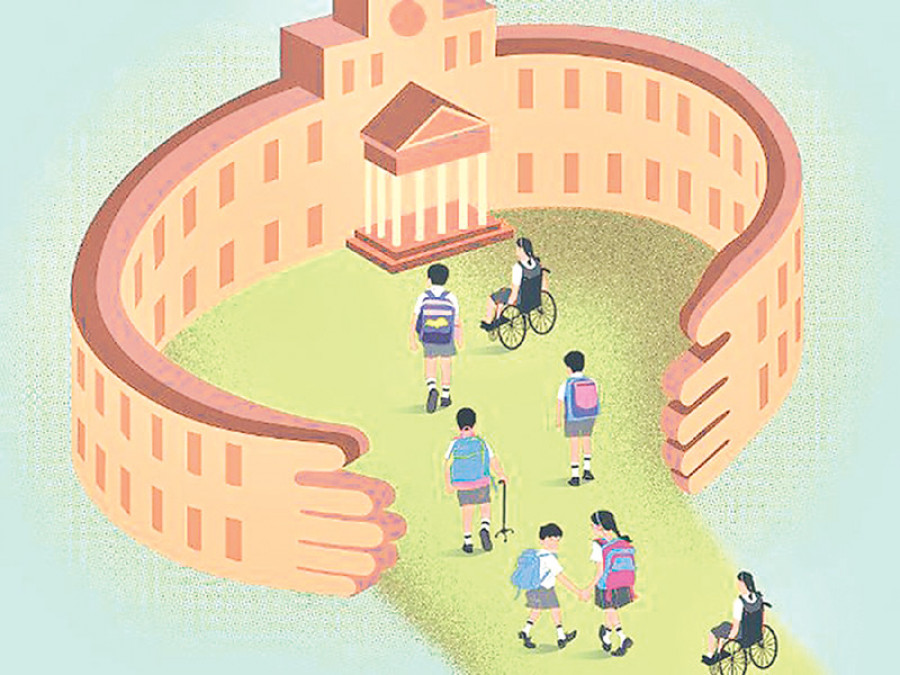 The National Education Policy 2020 envisages an inclusive and structural change in the educational system. It focuses on 'Equitable and Inclusive Education' which reverberates the idea that no child should be left behind in terms of educational opportunity because of their background and socio-cultural identities. It has taken into account the concerns of the Socio-Economically Disadvantaged Groups (SEDGs) which includes female and transgender individuals, Scheduled Castes, Scheduled Tribes, OBCs, minorities, and other categories. This policy aims at bridging the social category gaps in access, participation, and learning outcomes in school education.
The National Council of Educational Research and Training (NCERT) is implementing the Adolescence Education Programme (AEP) as part of the National Population Education Project (NPEP). One of the learning outcomes of AEP is to make the learners aware of the concerns of adolescence, i.e. process of growing up during adolescence & HIV/AIDS, and to inculcate in them a positive attitude regarding these concerns.
Further, the aspects related to gender-inclusive holistic education are covered through age-appropriate integration in different textual materials in the school curriculum, as well as in training and resource materials on the Health and Wellness of School Going Children, especially under the aegis of the School Health Programme under Ayushman Bharat.
As per UDISE+ 2019-20, a total of 61214 transgender children are enrolled in schools, of which 5813 and 4798 transgender children are enrolled in Class 10 and Class 12 respectively.
Department of School Education and Literacy (DoSEL), Ministry of Education is implementing Samagra Shiksha which is an overarching programme for the school education sector extending from pre-school to class XII and aims to ensure inclusive and equitable quality education at all levels of school education. Samagra Shiksha reaches out to girls, and children belonging to SC, ST, Minority communities, and transgender.
Further, National Education Policy (NEP) 2020 also identifies transgender children as Socio-Economically Disadvantaged Groups (SEDGs) and provides for equitable quality education, inter-alia, for all such students. This includes provisions for assisting transgender children in gaining access to education, and support for community-based interventions that address local context-specific barriers to transgender children's access to and participation in education, thereby aiming to eliminate any remaining disparity in access to education (including vocational education) for children from any gender or other SEDGs.
Additionally, under NISHTHA (National Initiative for School Heads' and Teachers' Holistic Advancement), a nationwide integrated teacher training program for teachers under Samagra Shiksha, teachers are trained on the relevance of Gender Dimensions in the Teaching and Learning Process which helps teachers to use and adapt learning activities that foster gender sensitive classroom environment.