Uttarakhand education department launches DEEKSHA to raise quality of education.
DEEKSHA consists of – Continuous and Comprehensive Evaluation (CCE) and Learning Level Assessment (LLA) for the primary and senior classes respectively. DEEKSHA is launched to negate the effects of the 'No Detention Policy' mandated by the Right to education (RTE) till class VIII.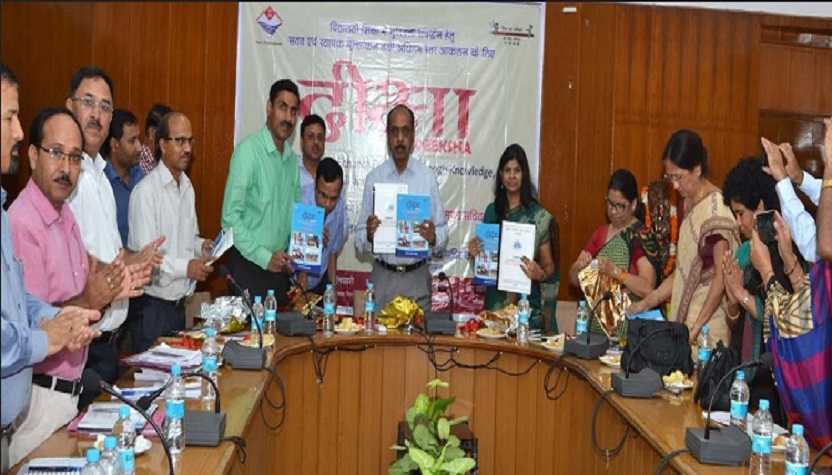 Uttarakhand state launched the DEEKSHA – "Dedication to Enhance Education through Knowledge, Skill and Habit Assessment" program to raise the quality of education delivered by the education department on Wednesday at the state secretariat by chief secretary, Shatrughna Singh.
While addressing present education officials and the district magistrates and chief education officers of the 13 districts across the state via video-conferencing, Singh spelled out the need to work on improving the quality of education in the government schools and directed them to take personal interest in the successful implementation of DEEKSHA. He further said that he will personally monitor the progress of model schools in the state.
Besides this, Singh directed all to ensure that AADHAR cards of all the students are made as soon as possible so that the requisite information about them can be seeded with their bank accounts. He also asked for repair work to be undertaken on a priority basis for dilapidated school buildings.
D Senthil Pandiyan said, "The primary aim of the DEEKSHA project is to make sure that regular assessment of the students' performance is done and the remedial measures to improve their knowledge base and performance are taken. The program will be taken up like a campaign in all the schools across our state and education officials would take active participation in ensuring that it is monitored well with timely inspections. We sincerely hope and believe this would help in raising the level of quality of education in state owned schools and more children would take interest in joining the government run schools"
Essentially, DEEKSHA consists of – Continuous and Comprehensive Evaluation (CCE) and Learning Level Assessment (LLA). While the CCE would help assess the learning levels in primary classes, the LLA would be used for students of senior classes. Officials said that in the wake of the 'No Detention Policy' mandated by the Right to education (RTE) till class VIII, many students reach class IX level without having sufficient knowledge. Here LLA will be used to help them cope with the pressure of studies in higher classes.
A booklet containing the guidelines for the implementation of the program and developed by the State Council of Educational Research & Training (SCERT) and the Sarva Shiksha Abhiyan (SSA) was also released.
The state's education department is confident that DEEKSHA will raise the bar of education in government schools by ensuring students are regularly assessed and remedial measures taken. The primary education director, Seema Jaunsari and secondary education director, R K Kunwar besides other senior education officials, were present at the launch.
Image Courtesy: examswatch.com
International Baccalaureate Experiences 31% Surge in Authorized IB World Schools Across India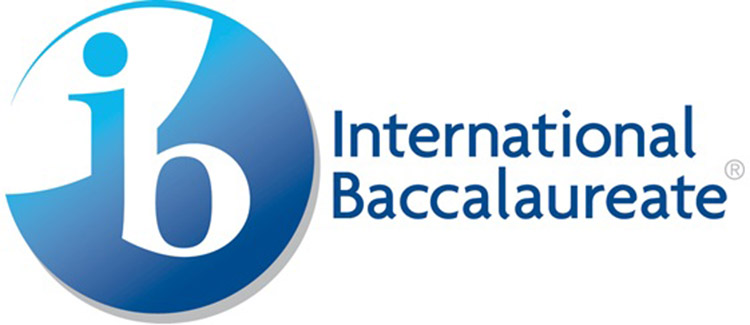 The International Baccalaureate (IB), a global educational foundation headquartered in Switzerland, reports substantial growth over the past five years in India. The surge, amounting to a 31% increase in authorized IB World Schools, reflects the growing preference for IB programs among schools nationwide. According to Haif Bannayan, the Global Director of Business Development at IB, the organization offers four comprehensive programs for students aged 3-19: the Primary Years Programme (PYP), Middle Years Programme (MYP), Diploma Programme (DP), and Career-Related Programme (CP).
As of 2023, there are now 226 authorized IB World Schools across India, collectively delivering 378 authorized IB programs. This breakdown includes 138 schools offering PYP, 59 schools providing MYP, 155 schools delivering DP, and 26 schools offering CP. However, the current distribution of IB World Schools remains concentrated in metropolitan areas like New Delhi, Gurugram, Mumbai, Kolkata, Bengaluru, and Chennai.
To address this imbalance and make IB education more accessible and affordable nationwide, the Delhi Board of Secondary Education (DBSE) collaborated with IB as part of Delhi's educational reforms under Arvind Kejriwal. In August 2021, they signed a Memorandum of Understanding to introduce IB programs in 30 government schools in Delhi. This initiative aims to encourage more schools to adopt the IB curriculum in the future.
Recognizing the evolving educational landscape in India, IB is actively collaborating with Indian institutions and educational authorities to extend its framework to students from diverse backgrounds and regions. Haif Bannayan expressed eagerness for ongoing dialogues with leaders to facilitate the delivery of high-quality, globally-oriented education to an even greater number of students.
The Diploma Programme (DP) offered by IB stands out globally, consistently aligning with or surpassing international standards, as indicated by the DP Country Alignment Study 2023. The study emphasizes the adaptability of DP courses to diverse national contexts, showcasing their seamless integration. Furthermore, it underscores the meticulous crafting of DP curricula to facilitate substantial depth and breadth of learning, illustrating their rigor and comprehensive educational value.
Bannayan highlighted the IB's acclaim for its emphasis on languages and global principles, coupled with a consideration of students' cultural backgrounds. This approach fosters a profound comprehension of the world, shaping graduates into multilingual thinkers poised to make a positive impact on a global scale.