Webinar: School & Infrastructure Experts Discuss The Future of Learning Spaces
Schools in India are getting ready to reopen, what will they look like post-COVID lockdown? Here's our webinar exploring the Future of Learning Spaces – the new pedagogy, the govt. policies, and the changes in infrastructure. Read on.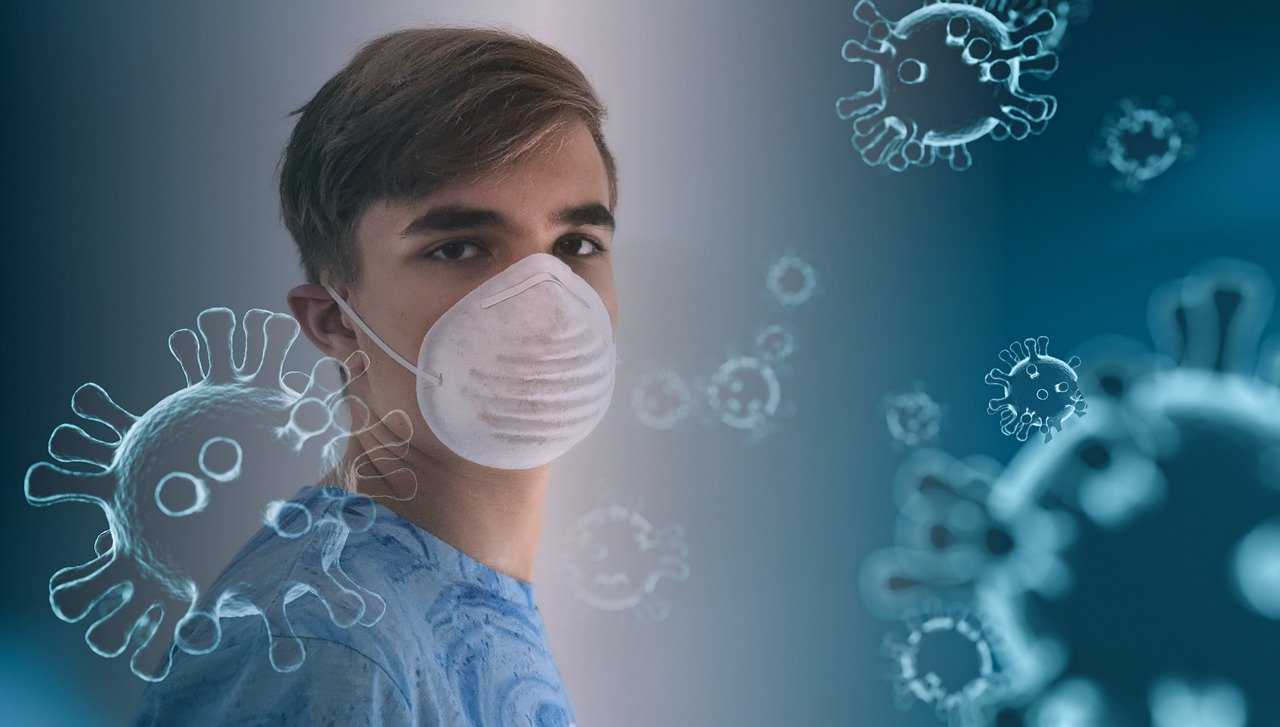 This webinar was conducted with 5000+ viewers on 9th September 2020 by ScooNews, in collaboration with Godrej Interio, that discussed the Future of Learning Spaces when the school will reopen.
(MODERATOR)
Dr Arunabh Singh, Director Nehru World School, Chairperson FICCI Arise, Western UP
(SPEAKERS)
Mr Sameer Joshi, Head, Workspace Research & Ergonomics, Godrej Interio
Ms Meena Murthy Kakkar, Design Head & Partner, Envisage
Dr Swati Popat Vats, President, Podar Education Network
Ms Geetika Bahuguna, COO (Services), Millennium Education Management Pvt. Ltd
Mr Himmat Singh Dhillon, Headmaster, The Lawrence School, Sanwar
Excerpts
Dr Arunabh Singh: How do you see the network of Millenium schools when they would reopen? What kind of pedagogical shifts would it require?
Geetika Bahuguna: Let me start by telling you what we are currently doing. According to us, the change has to happen in 2 phases and we have covered the 1st phase of preparing the schools for this shift. Millenium schools have very strong learning philosophy, culture, curriculum and infrastructure which helps the learning approach. But since the lockdown, the use of infrastructure that helped in not only academic learning but also skill-based learning was out of the window, we created virtual portals. With the help of teachers, matter experts and mentors, we also updated accordingly.
When NEP came out, we mapped out a 10-year-old 5E learning approach that is used in millennium schools with the NEP and realised we were already 80 % there. So what we have planned for reopening is that only 33 % of total students would come to school for 2 days a week. This will bring that socio-emotional bonding back between the teacher and children. Because even when children are cognitively learning at home and the virtual portals are working fine, the emotional connect is still left out. Reopening would bring that back and let us use the infrastructure along with the virtual learning modules, that are carefully drawn, to help in the kind of learning millennium schools believe in.
Arunabh Singh: In your opinion, what would you say the schools would require when they reopen?
Sameer Joshi: We carried out a survey of 350 students and parents for teachers and schools to understand their mindset in terms of online learning and for when schools may reopen. What is interestingly surprising is that 33% of parents do not wish to send their wards to school anymore out of concern for their safety. And this is understandable when you look at the office/school spaces, they weren't initially built to stop the spread of infection but to bring people together. So the main concern comes down to infrastructure.
Another one is staggering timing of crowd amongst the campus. What school basically need to do is not only create safer spaces but also be visually communicative of the safety measures they are taking for students as well as teachers.
There need to be several interventions regarding a variety of points like protocols, isolation (in case needed), safety procedure and whatnot. We have come up with a summary that gives out the possible interventions that are emerging as a critical need for the schools, both for online and on-campus studies.
Dr Arunabh Singh: How are you planning to regulate 4-5-year-olds when schools reopen?
Dr Swati Popat Vats: Reopening of schools and educational institutes is going to be the new normal because schools that we knew of do not exist any more. There will be a new kind of reality in schools. As for children, we should remember that since the last 6 months, they are no more in a habit of 'sitting' in one place. But as the schools reopen, they will be expected to 'sit,' not move around and be socially distanced. For this, we have realised that the 'Bubble Format' has been very useful, we are seeing that in schools abroad. It is not a literal bubble but a group of children with one teacher, they do not interact with another group or teacher. What will be challenging is that Indian schools have more number of students so not all of them will be able to attend at once. And for those bubbles to remain non-contagious, we will have to make sure to keep an eye on no-exchange of items amongst children, no close proximity contact, etc. It will be difficult and challenging, a lot of activities like playing with sand/water will not be possible in the beginning in order to keep safety a priority.
What can be done to ensure this includes:
Proper training of the staff so they do not become too obsessed over a lot of things and stress unnecessarily.
Parent-partnership is going to be very important.
To open early schools at the last after older classes have reopened and it is been studied how things are going.
The physical structure of the classroom to keep it safe and comfortable for the children to sit for a longer duration as they are not used to it anymore.
What might help parents and children, is virtually getting used to the transition before physically getting used to it.
Dr Arunabh Singh: What are the expected changes for residential schools like The Lawrence School?
Himmat Singh Dhillon: In every crisis, there is a hidden opportunity! What is requite is infrastructure and space currently which we have. Having said that we have come up with SOPs during all this time we had. According to which there will be staggered induction of some grades like class 12, there are going to be decontamination zones, holding areas for quarantine and a set process of integration for students as well as teachers that will be a minimum of 14 days. We are very thankful to have received guidance from the secretary of education who is our chairperson and have had collaboration like, Indian Public School Conference to map out a do-able, well thought out SOP. As for the common areas, there will be no congregation allowed whether, during meals or breaks, masks and shields will be mandatory. Sanitization of not only hands but of common area, surfaces, items will be a priority, children and teachers will not come in face to face contact with the cleaning crew and all the staff members will have Aarogya Setu apps. We are going to set the classrooms and dormitories in a way that abides with the 6-feet distance rule and further bring similar changes to the safety of children and teachers.
Dr Arunabh Singh: As an architect, what do you think are the areas of schools that need more analysis after this pandemic?
Meena Murthy Kakkar: It is extremely important to understand the demographic population of a school, concerns will vary accordingly. A meticulous training of the staff is significant to equip them for the reopening of schools. Space layout and circulation is to be chalked out literally to avoid overcrowded routes for students and teachers. And of course, individual class/activity room layouts need to be looked at as well. Process of functioning will have a lot of administrative part in it apart from design.
What usually gets looked over at is the building's services and ventilation, we need the already present air to be cleaner apart from all the sanitization of spaces and materials. A critical look at technology and communication is required as well.
More importantly, a health audit of the building should be done before putting in expenditure in all the redesigning, to check what already is available. And after all that we do not want the schools to look like hospitals, we need to address the fears of children and parents in order to encourage them to come back.
Dr Arunabh Singh: How are classrooms going to provide that feeling of collaboration under these social distancing times and norms?
Geetika Bahuguna: Collaboration is of two kinds physical and mental, we are leaning towards the mental collaboration where a child is able to share thoughts connected with the idea and exchange views because that is how learning happens. At the bottom line comes the training of children and teachers because once the students are in school, it is a whole different play so we are planning to start with the senior lot.
Dr Arunabh Singh: What is your advice for people who run early childhood schools?
Dr Swati Popat Vats: Firstly please stop calling them pre-primary, that brings the focus on preparing them for primary and removes it from the Early Childhood category.
Second training and mock drill before children come back is going to be extremely necessary.
Lastly, it is prime to have parents trusting you and feeling safe with leaving their children with you so parent-partnership is going to be of utmost importance.
Dr Arunabh Singh: How would you bring the parents to trust and feel safe in sending their children to residential schools?
Himmat Singh Dhillon: Faith can only be there when there is communication and trust. There has to be a relationship with the parents. To do so, we share as much as possible with them, students and all the stakeholders. We would also share the SOPs and would invite suggestions as to what more can be done for the children once they are back at the campus.
I would also like to say that there are two ways of looking at a residential school. One, it is isolated during this pandemic and two, there is not yet a single case on the campus. All we want to tell the parents is that we will leave no stone unturned in taking care of them.
Arunabh Singh: What is your advice to people who are starting to design a school?
Meena Murthy Kakkar
Look at the indoor air quality, pressure intake and circulation. Do not restrict learning to authentic style classroom, make sure to incorporate open spaces into the building.
Multiutalitarian spaces are needed, especially in these social distancing times. Flexibility is the new buzz word in school design.
Incorporate technology into the system. The learning took a paradigm shift recently and some of the technology and online learning is here to stay along with the tech tools, do not avert from them, instead accept them.
Dr ​Arunabh Singh: What can we expect from companies like Godrej Interio, what can we expect to learn from White Paper?
Sameer Joshi: Investment in the flexibility of infrastructure, design and other areas seems to be the way forward. What White Paper deals with is what was just discussed here – the generic problem; what changes do I make; how do I take care of safety, etc. It provides guidelines based on survey and research on a vast number of queries.
Earlier, we came out with another White Paper that dealt with the health and wellness of teachers, where a survey of 600 teachers was done. We need to add that extract of health and wellness to dimension as well.
To contact Godrej Interio for school infrastructure, just go to the website and put in the contact info and the team will reach out to you.
Dr Arunabh Singh: What must be done if a child tests positive for COVID?
Dr Swati Popat Vats: So, if a child is positive, the entire bubble should be quarantined. If more than one child is positive, the entire school should be closed and quarantined for at least 14 days. Surely, our government will come out with guidelines as well. Meanwhile, what schools must remember is to be transparent and not hide if a positive case is found. Reporting the case is important, do not worry about reputation, you will not lose anything for being straightforward but you might lose if you do not come out clean.
Dr Arunabh Singh: What about school in semi-urban settings?
Dr Swati Popat Vats: Local governments will have to be reached out to in case of all the budget-related constraints. Reach out to ECA & NAPER if you need trained staff or need parents to understand what to expect during these times, etc.
Dr Arunabh Singh: Apart from all this, there is a 5-page SOP that has been launched and it shows several demographics and geographical variations that were kept in mind. Check it out.
Sameer Joshi: There is a lot of anxiety about it, but we need to give that positive message that it will be better now. Yes, a lot of interventions are required; people, process, workspace framework, all of it goes hand in hand. But with these difficulties, training, preparations and much more, we would go back to school for sure. As one of the principals said during the White Paper survey, "We build citizens of India, we instil discipline in them, we build morals and teach them a whole lot of things; it is just not about only textbooks and exams, there is no alternative to going back to schools."
New Early Childhood Education Report Explores Opportunities for Improving Curriculum and Classroom Resources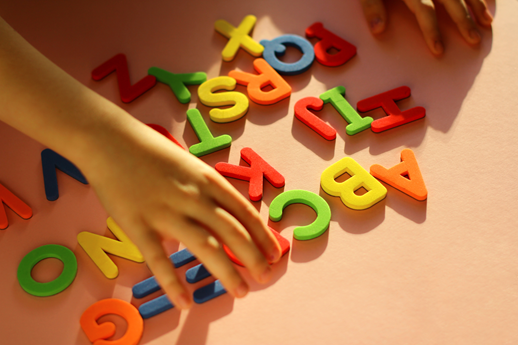 Central Square Foundation (CSF), a leading non-profit in India's primary and pre-primary education sector released a report titled Building Strong Foundations: Examining Early Childhood Education in India. The report stems from an in-depth Situational Analysis Study conducted across 200 Early Childhood Education (ECE) classrooms in India aimed at validating existing research data and identifying opportunities for enhancing ECE programs, shedding light on crucial aspects that call for urgent and immediate action.
Key Highlights:
* Study conducted across 200 ECE Classrooms in seven States in India
* The Report examines causes behind low learning outcomes in the 3-6 years age group of children
* The low priority given to ECE is reflected in the budgetary proposal and outlays
* Report highlights lack of consistent on-ground support to deliver quality ECE across the country
* The limited utilization of play-based materials and workbooks impacts student learning opportunities Recognising the imperative need for research on programmatic factors affecting the quality of ECE, CSF delved into the intricacies of the ECE ecosystem across select States. The primary and secondary research looked at aspects of ECE delivery including curriculum design, teaching-learning time, effectiveness of learning, teacher training, monitoring quality, and parental perception.
The report advocates for prompt remedial actions to address these gaps and ensure a robust learning foundation for young students. It further aims to understand the current models of public provisioning of ECE in India, study different aspects of delivery that affect learning in the classrooms, and outline the way forward for other stakeholders within the ECE ecosystem. For this study, CSF reached out to a mix of Anganwadis, co-located Anganwadis, and pre-primary sections in government primary schools (either as 1-year or 2-year pre-primary program) between March-May, 2023, across seven states – Andhra Pradesh, Assam, Madhya Pradesh, Maharashtra, Punjab, Telangana & Uttar Pradesh. The survey analysis was partly supported by the Key Education Foundation, a non-profit working in the space of early childhood education, which researched classroom curriculum analysis on pedagogy, ease of use, and teaching-learning resources.
The report recognizes the global outlook and progressive nature of India's ECE policies while at the same time, it observes that the country's early learning outcomes are sub-par. The Report recognises the need for "Play-based learning" as a fundamental curriculum for children to learn faster & effectively. The report also reveals the need for classroom resources to be more user-friendly to promote their usage among children.
Among the key "classroom-based observations", it was found that time spent on ECE activities was low. Zero ECE activities were observed in 23% of the ECE classrooms that were sampled. In classrooms where an ECE activity took place, it was found that these activities accounted for only an average of 35 minutes out of a two-hour observation period. There was also very little time for hands-on activities and practice by children. Only 14% of the observed ECE activities followed the recommended approach of carrying out age-appropriate and student-led small-group interactions. Interviews with monitoring stakeholders and teachers suggest that officials face competing priorities and don't have access to reliable ECE data. Strengthening monitoring protocols for ECE is crucial, as few officials observe teachers, indicating a need for enhanced ECE-specific feedback.
The report recognizes that the onus of delivering preschool education rests with two government ministries (the Ministry of Education and the Ministry of Women and Child Development) which has led to diffused responsibility, ownership, accountability, collaboration, and support in the sector. This approach has often resulted in duplicated efforts that have proven counterproductive, adversely affecting ECE quality and learning outcomes.
It also underlines the low priority given to ECE, reflected in the budgetary proposals and outlays by both ministries. This is also evident in the availability of dedicated teachers for ECE classrooms, especially in government primary schools. Further, the utilization of the funds also remains low.
Speaking at the release of the report, Shaveta Sharma-Kukreja, CEO and MD of CSF, emphasized, "The future of ECE in India hinges on addressing systemic challenges and operational hurdles to effectively implement well-crafted policies. Despite their forward-looking nature, these policies struggle to translate into optimal student learning outcomes and school readiness. Elevating the status of ECE and allocating increased financial resources are critical steps in that direction. Enhanced policy implementation aligns with Sustainable Development Goals and the NIPUN Bharat Mission, ensuring improved learning outcomes for all children."
Key recommendations from the Report:
1. Synergy between Ministries: To achieve ECE-specific goals in the country, collaboration between the Ministry of Education and the Ministry of Women and Child Development is vital.
2. Increase Funding: There is a need to increase ECE-specific funding with clear priorities for yearly expenses and incentivize states to meet their ECE goals.
3. Strengthen data systems and build a robust monitoring framework to get reliable data on critical ECE indicators for Anganwadis and Balvatikas/ pre-primary classrooms in government schools.
4. Promote parental awareness and encourage them to actively champion quality education. Equip parents with essential tools, resources, and guidance to actively engage in at-home learning activities.