What An Effective Teacher Training Programme Can Do To Your Staff
The main idea behind conducting any teacher-training course should be to support the new recruits as well as thrive alongside the foregoing staff and help them grow both professionally and individually.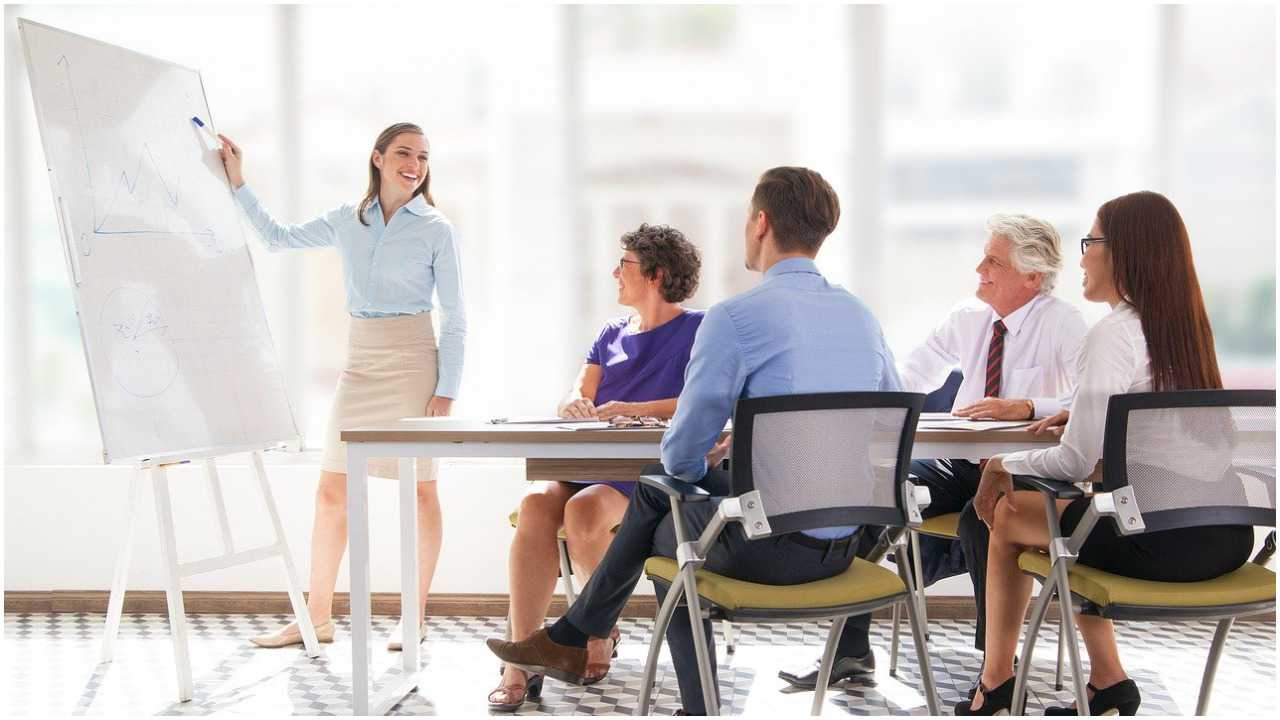 Practice makes a man perfect but that can only happen in two cases – when you're actually experiencing the process hands-on or are undergoing professional training in that particular field. The former style may need you to read a hundred books, conduct everyday classes and indulge in healthy staff room discussions with your colleagues but the latter technique comes in handy when you seriously need to upgrade your rational as well as academic skills.
In the recent time, during the pandemic, the need of teacher-training has rapidly come in demand after the educators precipitously started leading online classrooms with almost no knowledge of the technical devices and apps they were meant to use. Needless to say, the entire process was full of deadlocks, confusions, lack of research with very little collaboration between the institution and the educators. But this must change now as we slowly welcome technology in our lives. The future is going to be far different than what it was before the COVID-outbreak and chances are, in a few cases, we might never see the regular physical classrooms running again. Hybrid learning is one way to keep the education streaming but that would need our educators to develop new skills. For this, school leaders and administrators must make sure the process of learning for these teachers happen smoothly and not forcefully.
Let us draw your attention towards the benefits of an effective teacher-training programme and some of its fundamental traits that can give trainees an edge over the others. While you're at it, also remember that the training process is like any other classroom which is full of all kinds of learners. It's possible that not everyone will turn into an influential teacher of future or leader. The sole mission must be to ensure that each trainee grows to be the best version of themselves in the school and otherwise.
Cultivates Developmental Leadership
A majority of teacher-training courses heavily focus on making the trainees significant leaders. This definitely doesn't mean asking your trainees to become demanding and bossy. Being a good leader for them would mean to remain positive during mishaps in the schools and face hardship along with the fellow teachers. A good leader is someone who believes in supporting others and staying united and is empathetic. If your trainees learn this quality during the programme, their students, in addition, will directly practise developmental leadership amongst them.
Prepares For The Key Concepts
A good teacher-training course comprises a rigorous curriculum knowledge of the subject in concern. But along with this, with the help of experts, the trainees also get a prospective outlook into a real-life classroom setting that some of them may be missing at the moment. With this, the (new) teachers learn how to develop the competencies to teach. Developing aptitude to teach while away from a real classroom is one of the foremost things they get to learn. Apart from field-based education, they also pick up knowledge on problem-solving, building an action plan concerning their students' aptitude, inclusivity, etc.
Explains Prioritisation
Today, the role of teachers is not limited to just giving lectures in the classroom. They are now supposed to be active managers as well as researchers. In fact, communication amongst colleagues is another skill they are required to develop. The kind of commitment these abilities demand is directly dependent on time management and that's exactly what teacher-training imparts. This should involve:
Planning the everyday lessons.
Undertaking professional responsibilities.
Preparing an annual well-researched curriculum.
Taking independent actions to support the school in its targets.
Looking after behaviour management of the students.
Using formative assessment.
Looks After Teachers' Wellbeing
This is one of the greatest benefits of a well-organized teacher-training programme. To ensure they enjoy sound mental wellbeing while performing their best at work, the organiser needs to focus on the following key points:
Make experienced Psychologists a part of your training session who can freely interact with the trainees, preferably one to one.
Design a module that can help the trainees during an identity crisis while adjusting to a new school/city and taking care of their emotional health while supervising the safety and welfare of 50+ students.
Assist them to plan the upcoming term as they explore their talents and identify strategies to overcome their loopholes.
Assign mentors in the school who can guide them even after the training programme comes to an end.
And most importantly, explain to them the concept of self-time during which they can explore their other interests. This can involve reading their favourite book in the library during breaks, enjoying the lunch-time with new friends around, participating in weekly co-curricular activities of the schools, becoming approachable to their students, etc.
Boosts Their Teaching Career
When teachers enrol themselves in teacher-training programmes, they are sure to adopt new educational practices that help them give their new job a great kick-start, retain it and eventually get better in their career. This doesn't just lift their confidence and make them suitable for higher supervisory positions but also brings them the benefit of getting better salaries. In fact, with certification and license, trainees can explore their future aspirations and new leadership roles in the school.
The year 2020 is full of information and we can see ourselves drowning in it. What we lack right now is a boat of knowledge that can lead us to the shore. With so much information floating around the teachers during the pandemic, it's imperative to be aware of what exactly can make them good and competent educators. Also, irrespective of the specified number of training hours, the main idea should be to support the new recruits as well as thrive alongside the foregoing staff and help them grow both professionally and individually. Remember, to accelerate their progress as leaders, step one in any teacher-training programme is to look into the areas of improvement and accept the flaws.
Hey Teacher, Need Some Inspiration?
Teachers, Here are 10 TED Talks to keep you inspired and motivated.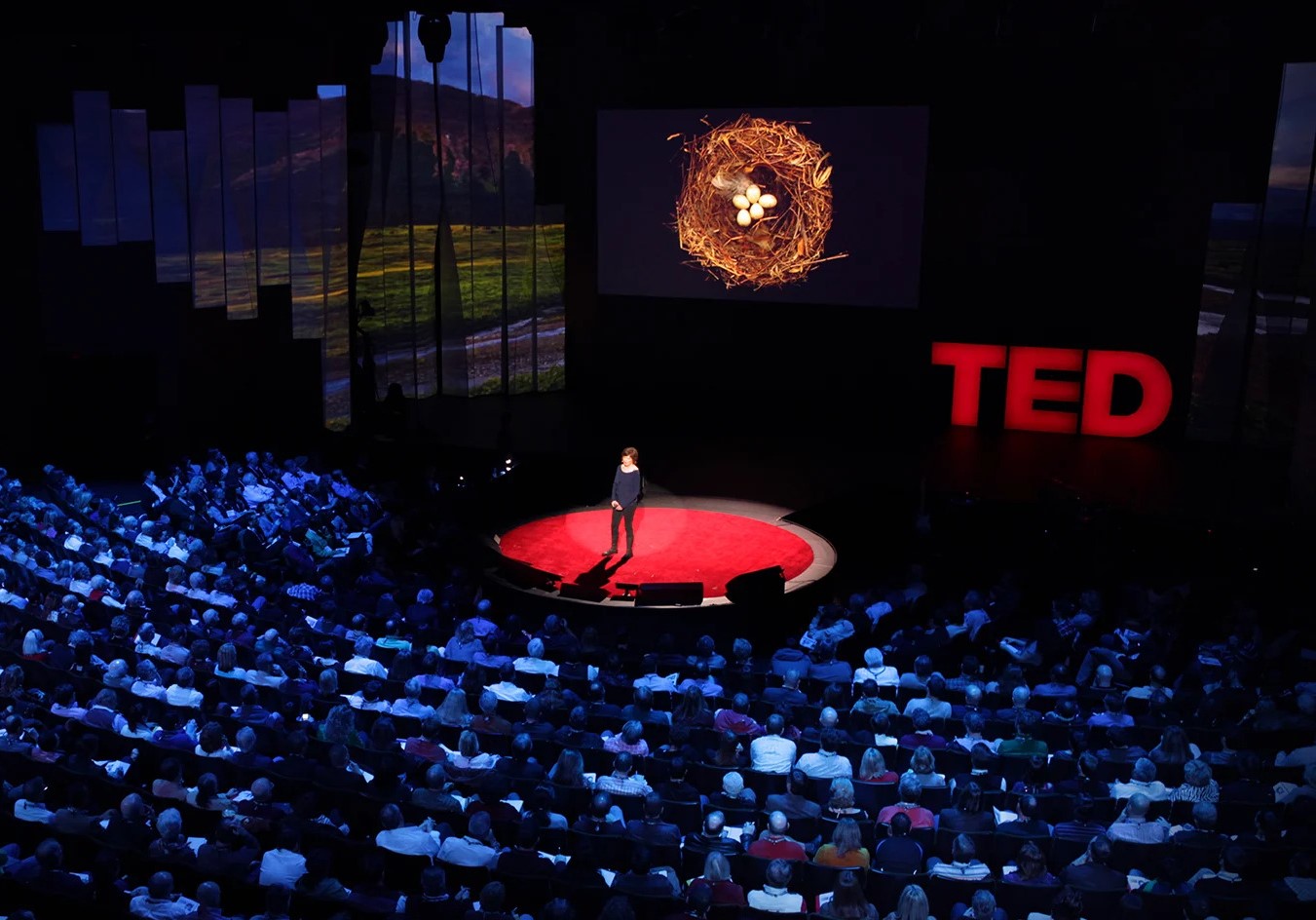 The difference between a good teacher and a great teacher lies in the absolute minimal changes they bring in their daily routine of teaching, the small details they give preference to, and the seemingly unimportant topic they give a second thought to. We have curated a list of TED Talks that will definitely inspire educators to be the version of themselves.
Trish Millines Dziko
How schools can nurture every student's genius
Forget home economics and standardized tests, education visionary Trish Millines Dziko has a much more engaging and fulfilling way for students to develop real-world skills. Get schooled by Dziko as she shares how project-based learning can transform public education and unlock genius for the next generation of critical thinkers, problem solvers, ideators, and leaders.
Zach King
The trick to regaining your childlike wonder
When we ditch our assumptions, new ideas can enter the world, says filmmaker Zach King. In an entertaining talk full of props and surprises, King shows us the trick to regaining our sense of childlike wonder through the power of storytelling — and a bit of magic.
Nadia Lopez
Why open a school? To close a prison
Our kids are our future, and it's crucial they believe it themselves. That's why Nadia Lopez opened an academic oasis in Brownsville, Brooklyn, one of the most underserved and violent neighborhoods in New York — because she believes in every child's brilliance and capabilities. In this short, energizing talk, the founding principal of Mott Hall Bridges Academy (and a star of Humans of New York) shares how she helps her scholars envision a brighter future for themselves and their families.
Rita Pierson
Every kid needs a champion
Rita Pierson, a teacher for 40 years, once heard a colleague say, "They don't pay me to like the kids." Her response: "Kids don't learn from people they don't like.'" A rousing call to educators to believe in their students and actually connect with them on a real, human, personal level.
Diana Laufenberg
How to learn? From mistakes
Diana Laufenberg shares three surprising things she has learned about teaching — including a key insight about learning from mistakes.
Christopher Emdin
Teach teachers how to create magic
What do rap shows, barbershop banter, and Sunday services have in common? As Christopher Emdin says, they all hold the secret magic to enthrall and teach at the same time — and it's a skill we often don't teach to educators. A longtime teacher himself, now a science advocate and cofounder of Science Genius B.A.T.T.L.E.S. with the GZA of the Wu-Tang Clan, Emdin offers a vision to make the classroom come alive.
Michelle Kuo
The Healing Power of Reading
Reading and writing can be acts of courage that bring us closer to others and ourselves. Author Michelle Kuo shares how teaching reading skills to her students in the Mississippi Delta revealed the bridging power of the written word – as well as the limitations of its power.
Emily Pilloton
Teaching Design for Change
Designer Emily Pilloton moved to rural Bertie County, in North Carolina, to engage in a bold experiment of design-led community transformation. She is teaching a design-build class called Studio H that engages high schoolers' minds and bodies while bringing smart design and new opportunities to the poorest county in the state. Emily, a humanitarian design activist, wrote Design Revolution, a book about 100-plus objects and systems designed to make people's lives better.
Heejae Lim
The most powerful yet overlooked resource in schools
"When teachers and families work together, everyone wins," says education technology entrepreneur and TED Fellow Heejae Lim. She shines a light on an underutilized resource in US public education — a family's love for their children — and shows that, with the right tools and tech, schools can remove language barriers, foster meaningful connections and help every student thrive.
Andreas Schleicher
Use data to build better schools
How can we measure what makes a school system work? Andreas Schleicher walks us through the PISA test, a global measurement that ranks countries against one another — then uses that same data to help schools improve. Watch to find out where your country stacks up, and learn the single factor that makes some systems outperform others.
Plenty of inspiration to get you started and going on. Need more? Head over to TED and check out this amazing playlist with Talks from Inspiring Teachers.