What Kind of student was Sundar Pichai and what groomed him to be Google's CEO
Pichai most eloquently outlined this mission when he said, "For me, it matters that we drive technology as an equalising force, as an enabler for everyone around the world. Which is why I do want Google to see, push, and invest more in making sure computing is more accessible, connectivity is more..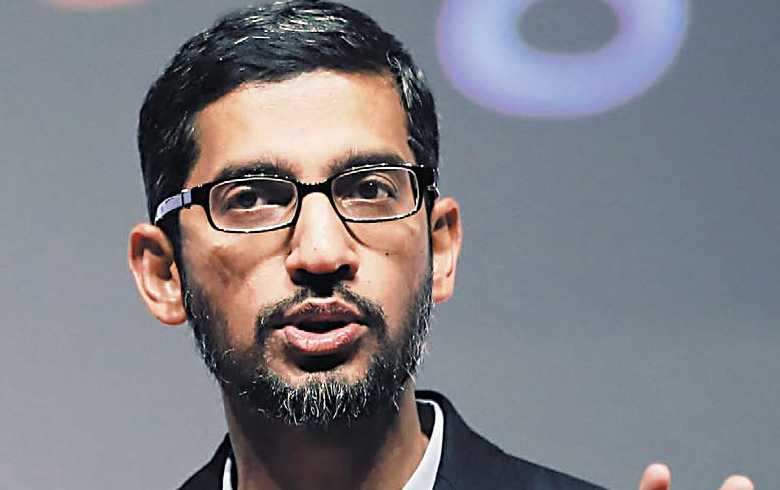 The love for our country has no bounds. The minute we see one of our own on the world map we feel a sense of pride. One such person is none other than Google Inc. CEO Sundar Pichai. Pichai joined the Google bandwagon years ago as a product manager. He started to rise rapidly through the ranks and was made CEO of the company. His journey to success is one with a lot of hardwork and dedication to his craft. In this article we'll be looking at his journey that led him to be the CEO of a prestigious firm.
Pichai Sundararajan was born on July 12th 1972 in Chennai, Tamil Nadu, India. He was from a middle class family. His father was an electrical engineer for the British conglomerate GEC and mother used to be a stenographer before having children. He has one brother. Hailing from a humble background, Pichai was always interested in the work his father did and had long conversations about it even as a young boy.
His educational journey began from Padma Seshadri Bala Bhavan. He moved to Jawahar Vidyalaya Senior Secondary School in Ashok Nagar where teachers said that he was a well-behaved, academically sound and an unassuming student. Pichai then moved to Vanavani Matriculation Higher Secondary School, a school inside the IIT-Madras campus to pursue his Plus Two under the Tamil Nadu State board syllabus.
He was the topper of his class from the very beginning and also won the Institute Silver Medal for excellence in academics.
Pattu Subramanian, who was two years senior to Pichai in school, remembers him as a quiet worker, studious and a bookish type. "He used to have a smile on his face and (was) kind of a bookworm. Once I had the occasion to meet him in Pennsylvania. But I had never thought this shy boy would one day become so big," he said.
After excelling academically in school, he went on to join IIT Kharagpur and joined the metallurgical department. He was the topper of his class from the very beginning and also won the Institute Silver Medal for excellence in academics. Though he was a student of metallurgy he pursued his interest in electronics as IIT provided him with that flexibility. Pichai was considered the brightest in his batch. His professor Sanat Kumar Roy who taught at the IIT Kharagpur for 44 years remembers him being very well mannered and soft spoken.
"He was doing work in the field of electronics at a time when no separate course on electronics existed in our curriculum. His thesis dealt with implanting molecules of other elements in silicon wafers to alter its properties. It was very clear from the beginning that he was enthused about electronics and materials," said Prof Roy.
His friend Prashant Tripathy, director and CEO of Max Life Insurance, a close friend of Pichai who stayed in the same wing of the hostel Nehru Hall during their IIT days says "I found him sharp and articulate. When discussions took place within our group, he usually took centre stage." Tripathy recalls Pichai's passion for cricket and movies and how discussions about them led to many late nights.
To complete his BTech Thesis he worked closely with two professors Prof D N Bose, nephew of the legendary freedom fighter Subhash Chandra Bose and the man who founded a material sciences lab in the institute, and Prof Indranil Manna, who is now director of IIT Kanpur.
Pichai was close to Prof Indranil Mann and spoke to him of his future plans. He told the professor that he wanted to do an MS and then a Phd from the US. The problem that Pichai faced was funding as his father could not afford to send him abroad. Prof Indranil being impressed with all that Pichai had achieved wrote a recommendation letter to Stanford urging them to give Pichai an admission and scholarship. The recommendation from a senior IIT professor, financial help from his father and his academic credentials were more than enough for Stanford to accept Pichai.
"Mom and dad did what a lot of parents would do at that time. They sacrificed many things in life and their disposal income to make sure that their children were educated" says Sundar Pichai.
Being accepted in Stanford, Pichai took up an MS in Material Sciences and Engineering from Stanford. He is trained to deal with the building blocks of computers – density, molecular mechanics, semiconductors, and, crucially, materials that might make good semiconductors. It's the kind of knowledge Google would go on to make ground breaking use of. Google founders Sergey Brin and Larry Page both have degrees in computer science, which tends toward software; Pichai understands hardware.
He worked as an engineer in Silicon Valley for a while that funded his MBA at Wharton. He graduated from Wharton two years later as a Siebel scholar, a distinction given to the top 5% of Wharton's graduates.
"I just remember him being a super nice, personable guy. He was very friendly, very down-to-earth and obviously just an incredibly smart guy," Duncan Young, who also graduated from Wharton in 2002 as a Siebel scholar.
Sundar Pichai had a brief stint with McKinsey & Company and left it to join Google as a product manager. He worked on the Google toolbar and then led the launch of the market-beating Chrome browser in 2008. He rose quickly through the ranks becoming the Vice President, then Senior Vice President, and ultimately was charged with supervising all Google apps including Gmail and Google Drive and finally given control of Android itself.
He was then promoted as Product Chief and became second in command to Larry Page the CEO of Google and over saw the day-to-day operations for all of Google's major products including maps, search, and advertising.
From there the rest is history. A new entity called Alphabet was created by Google's co-founders, where Page takes over as CEO and Brin the president. Google, on the other hand, becomes a wholly-owned subsidiary. Pichai was made CEO of Google and was considered to be one of the most versatile executives in the tech industry. With a shrewd instinct for the product, coupled with business savvy, under Pichai, Google launched the Android One programme in India and other emerging markets. Chrome OS was conceived as an OS for low-cost computers that are tethered to the internet, something Pichai believes to be the future of computing in emerging markets. He was the perfect person to lead Google's internet products.
Pichai most eloquently outlined this mission when he said, "For me, it matters that we drive technology as an equalising force, as an enabler for everyone around the world. Which is why I do want Google to see, push, and invest more in making sure computing is more accessible, connectivity is more accessible."
Sundar Pichai is married to his high school sweetheart Anjali Pichai, a chemical engineer from the same year as Sundar at IIT Kharagpur. They got married and have two beautiful children and live a luxurious life in a home designed by Robert Swatt of Swatt Miers at Los Altos Hills. Pichai is said to be worth a staggering $150 million.
The man who grew up with humble beginnings is now a big honcho at Google Inc. His friends and colleagues find him an exceptional human being. Sundar Pichai has set a huge example for us showing that with dedication and hard-work nothing is impossible.
This article was originally published in the April 2017 issue of ScooNews magazine. Subscribe to ScooNews Magazine today to have more such stories delivered to your desk every month.
This Young Woman From A Tribal Village Is Teaching The Children While Schools Are Closed
The only graduate of a Tamil Nadu village has volunteered to teach the children of the village while the pandemic persists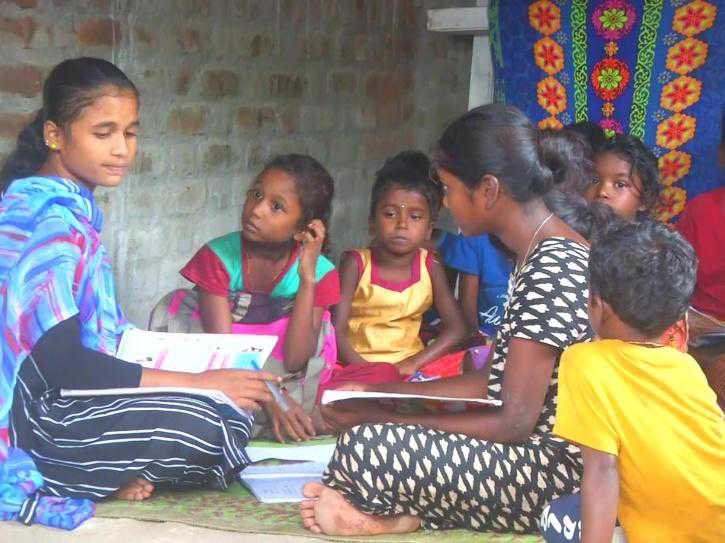 Where the digital network failed these tribal children in the southern part of India, their own stood to support them. Sandhya volunteers in teaching the kids of her village, Chinnampathy in Tamil Nadu. She is a graduate of B.Com, she is the only person from her village to have graduated college. Sandhya told India Today, "If it rains, we can't go to school. We only have one bus to our village and so after a certain age, people drop out of school."
Having gone through struggles herself, Sandhya knows how important a teacher and school is for growing children. So she volunteered to teach the children by herself, so they don't lag behind due to school closure. Sandhya said "When I was a child, I had no one to help me study. These children here have me to help them study."
One must ask the children from a remote rural or economically backward area, how it feels to not have the proper learning opportunities. The pandemic took more than the ability to roam about freely, it snatched away the ability to go to school for children on a global level. While it is easier for families with better income to support their child's online learning, most rural and financially challenged families are struggling.
The Indian government did start many projects for such students, but even learning via a television channel or free online course needs some basic gadgets and network connection. Many remote villages, like the tribal village, Chinnampathy, can not find enough network strength to have their children sit in front of a television and learn via the education channels.
On being asked how her classes are enduring she said, "The children come and ask me very freely all their doubt and they are not afraid of me. I see these children learning well and answering all the questions when I ask them."
Youth like Sandhya, who appreciate and signifies the work educators do and want to help the cause, are the future of the education sector!