What will you eat in case of a global catastrophe?
A seed vault has been built some 1300 km from the North Pole to conserve and store seed samples from around the world. It is seen as the last hope in case of a global catastrophe.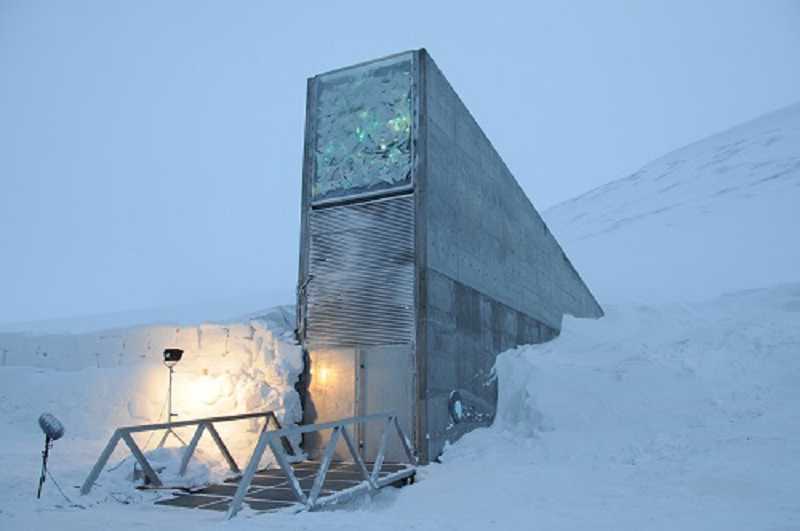 1,300 km from the North Pole is a futuristic looking building wedged 120 meters in a sandstone mountain. With dual blast-proof doors, motion sensors, 2 airlocks, and walls of steel-reinforced concrete 1 meter thick you will be forgiven if you think it is a building right out of a spy movie.
This building is the Svalbard Global Seed Vault, purportedly holding the last hope of humanity. Yes you read that right, maybe thats why its also come to be called The Doomsday Vault. It is a secure seed bank on the Norwegian island of Spitsbergen.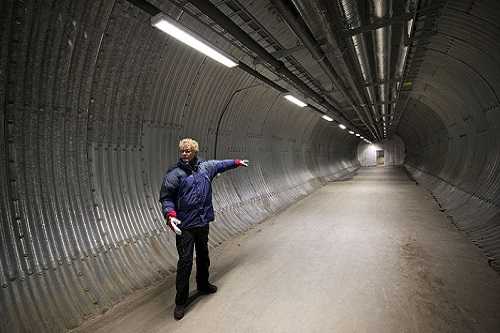 Conservationist Cary Fowler, in association with the Consultative Group on International Agricultural Research (CGIAR), started the vault to preserve a wide variety of plant seeds that are duplicate samples, or "spare" copies of seeds held in gene banks worldwide. The seed vault is an attempt to insure against the loss of seeds in other gene banks during large-scale regional or global crises.
Opened in 2008, the seed vault is entirely funded by the Norwegian government and cost approximately NOK 45 million (US$9 million) to construct. Storing seeds in the vault is free to end users, with Norway and the Global Crop Diversity Trust paying for operational costs. Primary funding for the Trust comes from organisations such as the Bill & Melinda Gates Foundation and from various governments worldwide.
Spitsbergen was considered the ideal site due to a variety of reasons. Firstly, it lacked tectonic activity and secondly has permafrost which aids in preservation. Also, it being 130 metres above sea level will keep the site dry even if the ice caps were to melt. Locally mined coal provides power for refrigeration units that further cool the seeds to the internationally recommended standard of −18 °C. Lastly, even if the refrigeration were to fail, at least several weeks will elapse before the facility rises to the surrounding sandstone bedrock's temperature of −3 °C. The facility is frozen even colder than the permafrost, so that if the earth warms and the power goes out, the vault will stay frozen for another 25 years, ensuring that our plant and food kingdom survives long after.
To ensure longevity, the over 865,000 variety of seeds stored here are packaged in special four-ply packets and heat sealed to exclude moisture. The facility is managed by the Nordic Genetic Resource Center, though there are no permanent staff on-site.
Even with a planning that is so obviously oriented towards the future, humanity didn't have to wait for too long to dip into this precious stock stowed away at the North Pole, for the war in Syria prompted the first withdrawal from the seed vault.
Image Courtesy: https://www.regjeringen.no
11 Free Mental Health Courses for Teachers
These free online courses on mental health will help teachers continue their development and improve the lives of their students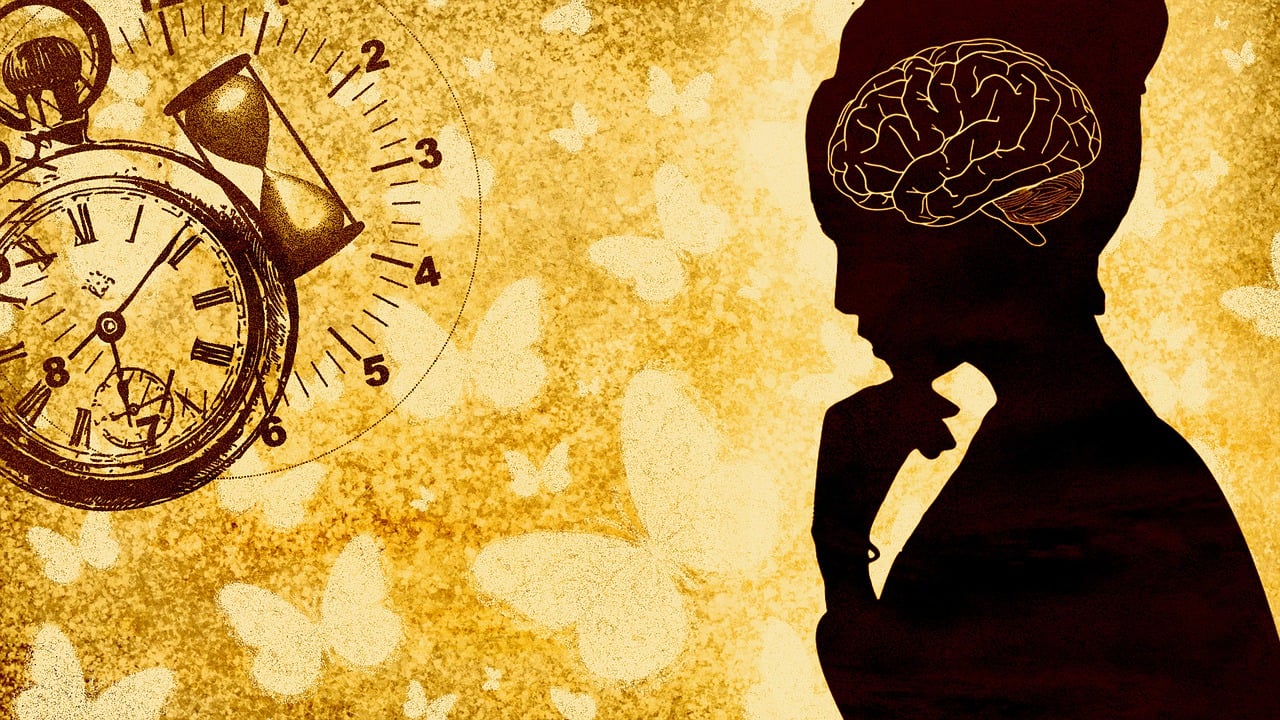 This article is a compilation of free mental health courses that seek to inspire teachers on handling mental health issues and provide mental health education and become better counsellors. 
What is mental health?
Mental health refers to people's cognitive, behavioral, and emotional well-being. It can be defined as a state of well-being in which an individual recognizes his or her abilities, can cope with everyday stresses, work productively, and contribute to their community.
"You don't have to be positive all the time. It's perfectly okay to feel sad, angry, annoyed, frustrated, scared, and anxious. Having feelings doesn't make you a negative person. It makes you human."

Lori Deschene
This article covers free online mental health courses. Some of these are available with free certification whereas a few allow you to learn for free, and charge a fee for the certificate.
Be There Certificate
The Be There Certificate is a free, self-paced learning experience designed to increase mental health literacy and provide the learner with the knowledge, skills, and confidence needed to safely support anyone who may be struggling with their mental health.
The Be There Certificate is offered by Jack.org, a Canadian youth mental health charity, in partnership with the Born This Way Foundation.
You can download a PDF of your certificate after completing all six modules of the free Be There Certificate online course.
Introduction to adolescent mental health
This course aims to raise awareness of mental health and a range of adolescent mental health problems. It has been designed with the latest research evidence in mind. It aims to provide you with the tools to explore different approaches which will help you reflect on the different ways that you can identify a young person who is struggling and consider how they can access support.
You will get a free Open University digital badge for completing the course and passing the quizzes! The badge can be displayed, shared, and downloaded as a marker of your achievement. 
Managing Happiness
What is happiness? What makes you happy?' Can you get happier through study and effort?
This, Harvard University designed course, answers these questions and shows you how you can use the answers to build a happier life. It introduces you to the modern science of human well-being and shows you how to practice it.
While the course is free to attend, you can get a verified certificate for $149 (on edX).
"Over the course of the past decade, there's been increased willingness to recognize mental health as an essential part of one's well-being."

Nicole Spector
Mental Health Training for Teachers
This free online training course will help you identify mental health issues in adults and children in a school setting.
This course trains you to recognize mental health problems in colleagues or students in a school setting. When you recognize mental health signs or symptoms, you can offer help or refer them to professionals. This course discusses the complexity of mental health and equips you with the skills to support others to manage their mental health effectively.
A digital certificate is available on successful course completion for €21.00.
Making sense of mental health problems
In this free course, Making sense of mental health problems, you will learn about how key perspectives in the field have made sense of mental health problems. By directly relating key perspectives to a case study, you will reflect on how the medical perspective, psychological perspective, and social need perspective come to make sense of mental ill-health.
A free statement of participation is issued on completion of this course.
The Science of Well-Being
This course by Yale will engage you in a series of challenges designed to increase your own happiness and build more productive habits. 
As preparation for these tasks, the instructor reveals misconceptions about happiness, annoying features of the mind that lead us to think the way we do, and the research that can help us change. 
Enrollment in this course is free, however, certification is available on a paid basis.
Supporting children's mental health and wellbeing
After studying this course, you should be able to:
understand the influences on mental health in young children aged 0–5

identify the factors that contribute to good mental health in children

explore national and global influences on children's mental health

develop knowledge about strategies and interventions to improve mental health in children

examine how adults and society can support children's mental health and well-being.
Enrolling in this course will give you the opportunity to earn an Open University digital badge. Badges are not accredited by The Open University.
"Things not to say to someone with mental illness: Ignore it. Forget about it. Fight it. You are better than this. You are overthinking."

Nitya Prakash
Suicide Prevention
This course explores the science of suicide research, prevention, and intervention.  
Topics will include terminology, epidemiology, historical and contemporary theories of suicide, modern approaches to suicide research, empirically supported approaches to prevention and intervention, and the lived experiences of those with suicidal thoughts and attempts.
Enrollment in this course is free, however, certification is available on a paid basis.
Teach Mental Health Literacy
In this course, educators will learn how to apply this classroom-ready, web-based, modular mental health curriculum resource as well as develop their own mental health literacy. 
Educators can then use this resource to successfully address mental health-related curriculum outcomes designed to be delivered by teachers to students aged 12 to 19.
Participation in this online course is free. An optional certificate of completion is available for $50 (Please select this option when you register as it cannot be selected once you finish the course).
Talk to Me: Improving mental health and suicide prevention in young adults
This course will help you learn strategies to improve the mental health of young people in your life, recognise concerning behaviours, and feel better prepared to have conversations about mental health.
Key topics in this MOOC include understanding contributing factors to poor mental health, how to talk about addressing poor mental health, and strategies to increase mental fitness.
Enrollment in this course is free, however, certification is available on a paid basis.
Mental Health and Nutrition
Interested in the fascinating interrelation between food and brain health?
This course is for you! This course is based on world-leading research into the links between nutrition and mental well-being. The course will cover evidence supporting the premise that eating better, and taking additional nutrients when appropriate, can improve mental health for many people.
Enrollment in this course is free, however, certification is available on a paid basis.