International cricketers to emphasise the importance of toilets to children.
ICC Cricket for Good, Unicef, ICC and BCCI have come together to hold Team Swachh clinics to promote good hand washing habits, use of toilets through cricket coaching camps and toilet based games during the ICC World Twenty20 India 2016.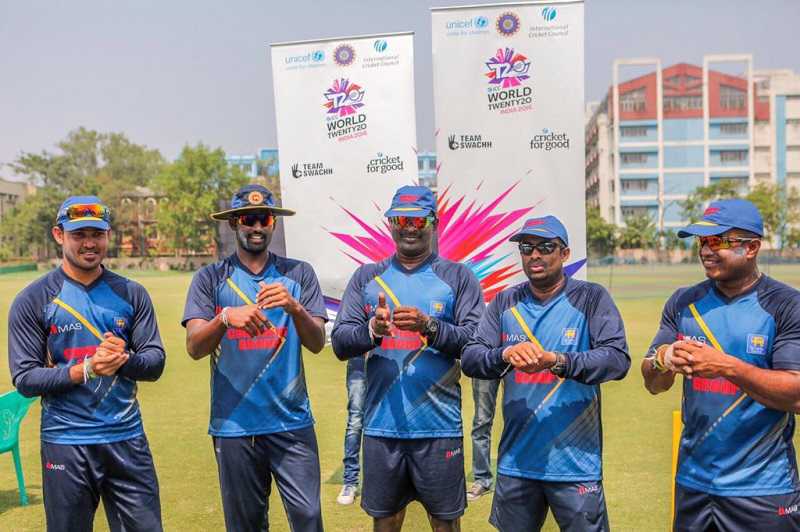 This ICC World Twenty20 India 2016, as the euphoria over gigantic sixes, foxy lbws and brilliant diving catches grips the nation, a different excitement will wash over school children across India; a thrill of being a part of Team Swachh and interacting with cricketers from 16 teams across the world.
Team Swachh is the first in a series of collaborations between the ICC Cricket For Good, UNICEF and the Board of Control for Cricket in India (BCCI) with the aim of leveraging the vast reach, appeal and immense power of cricket in India for a social cause. This visionary collaboration aims to build a social movement for sanitation and toilet use, thereby leading to an open-defecation free India.
During the tournament, cricketers of participating teams will interact with children through a cricket coaching programme and educate them in the use of toilets, stressing on the importance of hygiene and sanitation at specially designed Team Swachh cricket clinics set up at the various stadia.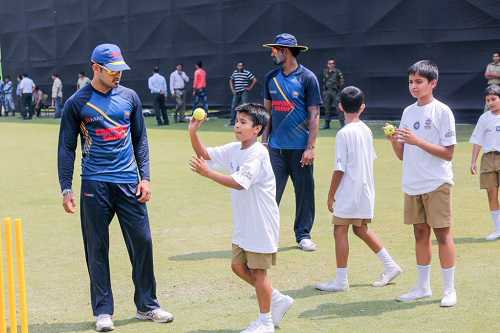 With more than 564 million people still defecating in the open – the largest number of any single country in the world and half the global total – India's children suffer the effects of poor toilet use. Almost 1 in 10 of the 1.2 million children under five years old who die every year in the country succumb to diarrhoea, which is linked to poor water, hygiene and sanitation. Some 40% of the India's children are stunted – chronically malnourished – a condition which is scientifically linked to open defecation.
UNICEF India representative Louis George Arsenault said, "Open defecation affects every aspect of a child's life putting them at risk of stunting and exposing them to avoidable diseases. The aim is to harness the enormous popularity and appeal of cricket in this country to spread the word about why everyone should use a toilet. We can achieve this if we come together as a team – then we will see real progress."
UNICEF Goodwill Ambassador Sachin Tendulkar reiterated the need for team play, "Ending open defecation and achieving sanitation for all in India takes a genuine team effort in which all relevant actors–from the Government to the people practicing open defecation, from role models to international development partners–play together as one team."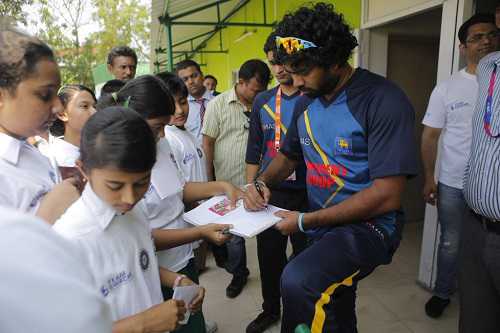 At the ICC WT20 Host City Tour during the month of February- March 2016, children and adolescents from local NGOs in the host cities joined Team Swachh and got an opportunity to meet local heroes like Yuvaraj Singh, Venkatesh Prasad, Umesh Yadav, Dinesh Karthik, Mithali Raj, Jhulan Goswami, Shubhlakshmi Sharma and Diana Edulji and get photographed with ICC WT20 Men's and Women trophies on the Nissan Trophy Tour float that travelled more than 3,000 km- through the eight host cites.
At the Team Swachh clinics, these prominent cricketers demonstrated handwashing, played cricket and toilet-based cricket games to bring out the importance of basic hygiene to urban and rural populations.
Speaking at the launch of the initiative, ICC Chief Executive David Richardson said ICC was committed to working with UNICEF to help improve the health, education, nutrition, and protection of children. Globally, ICC and UNICEF will continue to engage the broader cricketing community to empower children and adolescents. Under the umbrella of Team UNICEF, UNICEF continues to use the power of sport to change the lives of children.
5 Computer Exercises You Can Teach Your Students in School for Better Computer Literacy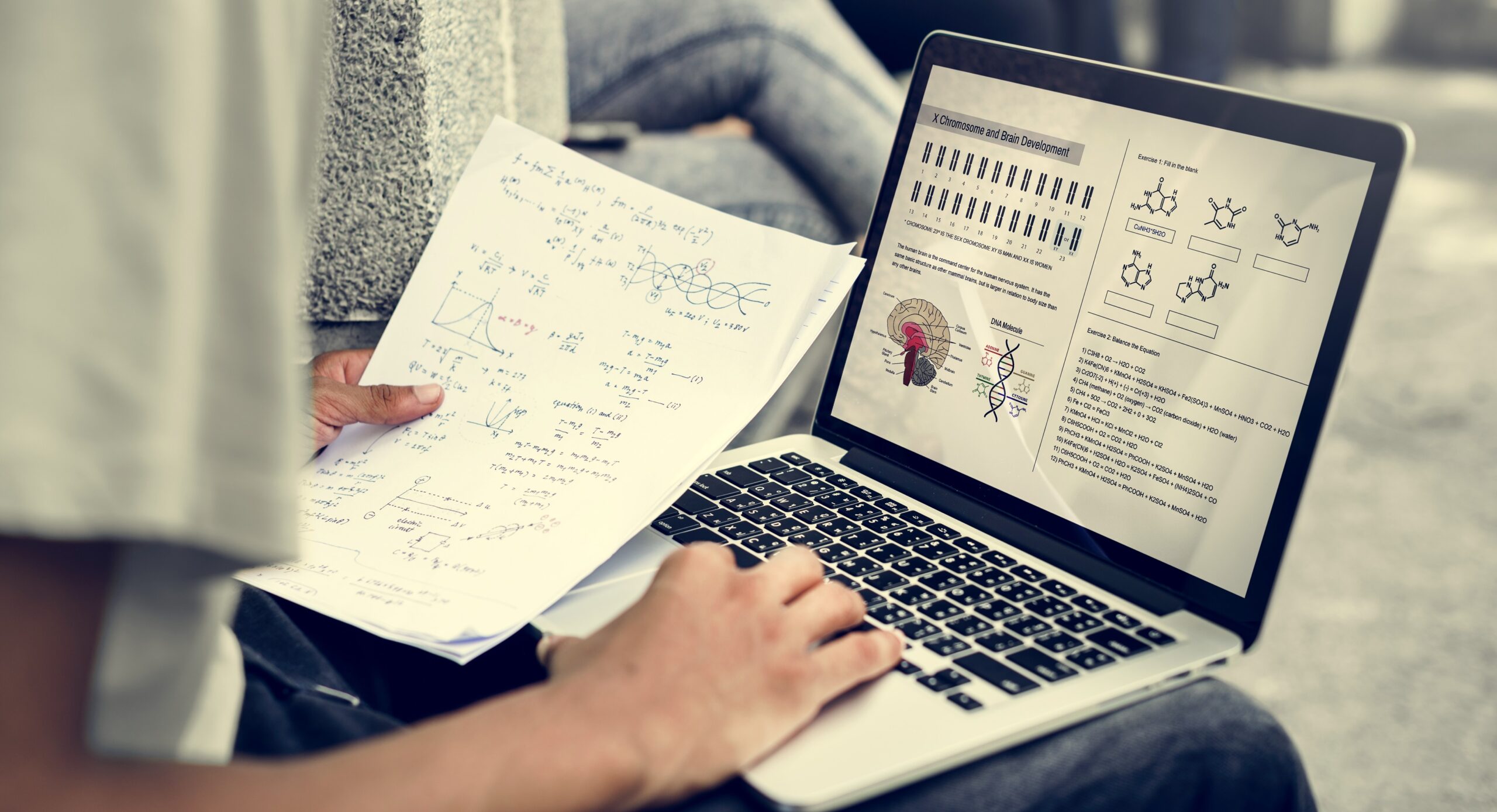 As the world observed Computer Literacy Day this past Saturday, December 2nd, we must discuss how Indian schools can take proactive measures to enhance computer literacy among students.
Computer literacy is the ability to use computers and related technologies effectively and efficiently. It is a vital skill for children to learn today, as computers are ubiquitous and indispensable in almost every aspect of life. Here are some reasons why computer literacy is important for children to know:
Cyberbullying and cybercrimes: As more and more children use the internet and social media, they are exposed to the risks of cyberbullying and cybercrimes, such as harassment, identity theft, fraud, and hacking. Computer literacy can help children to protect themselves from these threats, by teaching them how to use online security tools, such as passwords, antivirus software, and encryption. It can also help them to recognize and report cyberbullying and cyber crimes, and to seek help and support when needed.
Artificial intelligence (AI): AI is the technology that enables machines to perform tasks that normally require human intelligence, such as learning, reasoning, and decision-making. AI is transforming various fields and industries, such as education, health care, entertainment, and transportation. Computer literacy can help children to understand and interact with AI, by teaching them how AI works, what its benefits and limitations are, and how to use it responsibly and ethically.
School curriculum and career opportunities: The school curriculum and the job market are increasingly demanding computer literacy skills, such as coding, web design, data analysis, and media creation. Computer literacy can help children to excel in their academic and professional pursuits, by teaching them how to use various tools and software that are relevant and useful for their learning and work. It can also help them to explore and discover new interests and passions, and to develop their creativity and problem-solving skills.
However, many schools are behind in teaching students about actual tools and software that they must know. They are only taught the basic HTML, MS Office, and some redundant software which are now becoming obsolete. They must teach students beneficial software and exercises, such as:
Coding basics: This exercise introduces students to the fundamentals of programming, such as variables, loops, functions, and logic. Students can use online platforms such as Code.org, Code For Life, Microsoft MakeCode, Machine Learning for Kids, or Scratch, these are free-to-use tools available to create interactive games, animations, and stories using block-based or text-based coding languages.
Web design: This exercise teaches students how to create and design their websites using HTML, CSS, and JavaScript. Students can use online editors such as Codemoji, Weebly, Adobe Express, Google Sites, and WordPress.com to write and run their code and see the results in real-time. They can also learn from tutorials and examples on YouTube.
Media creation: This exercise encourages students to express their creativity and communication skills through digital media, such as images, videos, and podcasts. Students can use online tools such as Canva, Pixlr, Storybird, Padlet, and Tellagami, to edit and create images, WeVideo or Animoto, VN or Photogrid to edit and create videos, and Spotify, Anchor or SoundTrap to record and produce podcasts. They can also share their media creations with their peers and teachers on online platforms.
Online research: This exercise trains students to find and evaluate information from various online sources, such as search engines, databases, and websites. Students can use online tools such as AI Tools named Bing or ChatGPT to search for information on different topics, Google Scholar or Zotero to generate citations and references, and Grammarly to check and improve their writing.
Digital citizenship: This exercise educates students about the ethical and responsible use of technology, such as online safety, privacy, and cyberbullying. Students can use online resources such as Common-Sense Education or The Achievery to learn about the best practices and guidelines for being a good digital citizen. They can also participate in online discussions and activities that foster digital citizenship skills and awareness.