Atal Innovation Mission Opens Application for School Innovation Challenge ATL Marathon 2023-24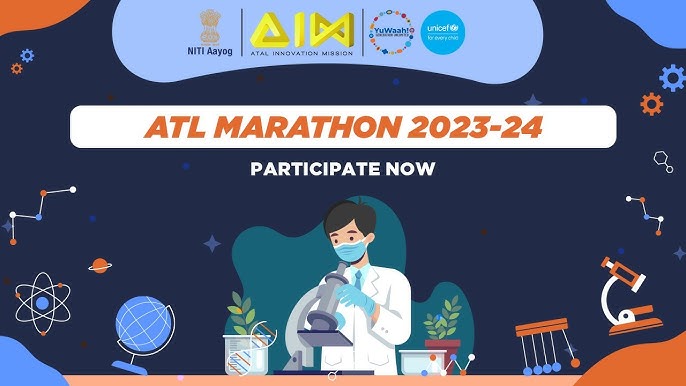 The ATL Marathon is a national-level innovation challenge designed to empower young minds across India to address community issues of their choice and develop innovative solutions in the form of tangible working prototypes.
The previous edition of ATL Marathon saw an impressive influx of 12,000+ innovative solutions from school students across India. This year, the ATL Marathon is centered around the theme of "India's 75th Republic Day." It features a multitude of problem statements on which student teams can create projects in areas such as Space, Agriculture, Inclusivity, Disaster Management, Mobility, Health, Education, and Skill Development.
The most outstanding teams will receive an opportunity to intern through the Student Innovator Program with leading corporate entities and incubation centers in India, along with certificates from AIM, NITI Aayog, and numerous exciting prospects. Amazon Web Services (AWS) is the hosting partner for this edition of the ATL Marathon.
Introducing the challenge, Dr. Chintan Vaishnav, Mission Director AIM, stated, "ATL Marathon is an incredibly exciting opportunity for young school students. They can innovate on any of the given problem statements or tackle issues they encounter in their daily lives. ATL Marathon is open to all schools across the country, regardless of their association with an Atal Tinkering Lab. We anticipate even greater participation this year."
Shri Sanjay Kumar, Secretary, of the Ministry of Education, expressed his enthusiasm, saying, "I am thrilled to be part of the ATL Marathon launch and extend my best wishes to all students and educators participating in this competition. ATL Marathon will provide teams the opportunity to collaborate and work collectively on projects. Participation in the ATL Marathon will expose children to innovation and nurture their innate innovative abilities. With more than 10,000 schools having School Innovation Councils, the convergence of School Innovation Councils and ATL Marathon is pivotal in fostering an innovation ecosystem within schools."
Kevin Frey, CEO of Generation Unlimited at UNICEF, remarked, "The mission of YuWaah Generation Unlimited is to equip 1.8 billion young people worldwide with skills and connect them to opportunities in employment, entrepreneurship, and social impact. ATL Marathon embodies this mission. The skills young students will develop in this competition are those necessary for the future. ATL Marathon represents the future of education, where students take action and solve real community problems. We will closely monitor the competition's progress over the coming years and, based on the results, expand ATL Marathon globally to many more countries."
Participation Link of ATL Marathon- https://atl.unisolve.org/
Video of the Competition – https://www.youtube.com/watch?v=HufI5CnhkfU&ab_channel=AtalInnovationMissionOfficial
International Baccalaureate Experiences 31% Surge in Authorized IB World Schools Across India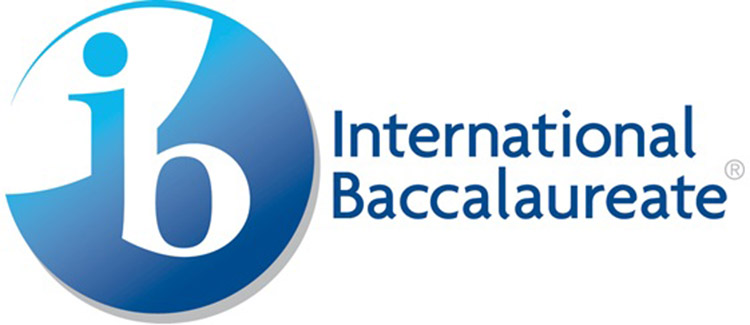 The International Baccalaureate (IB), a global educational foundation headquartered in Switzerland, reports substantial growth over the past five years in India. The surge, amounting to a 31% increase in authorized IB World Schools, reflects the growing preference for IB programs among schools nationwide. According to Haif Bannayan, the Global Director of Business Development at IB, the organization offers four comprehensive programs for students aged 3-19: the Primary Years Programme (PYP), Middle Years Programme (MYP), Diploma Programme (DP), and Career-Related Programme (CP).
As of 2023, there are now 226 authorized IB World Schools across India, collectively delivering 378 authorized IB programs. This breakdown includes 138 schools offering PYP, 59 schools providing MYP, 155 schools delivering DP, and 26 schools offering CP. However, the current distribution of IB World Schools remains concentrated in metropolitan areas like New Delhi, Gurugram, Mumbai, Kolkata, Bengaluru, and Chennai.
To address this imbalance and make IB education more accessible and affordable nationwide, the Delhi Board of Secondary Education (DBSE) collaborated with IB as part of Delhi's educational reforms under Arvind Kejriwal. In August 2021, they signed a Memorandum of Understanding to introduce IB programs in 30 government schools in Delhi. This initiative aims to encourage more schools to adopt the IB curriculum in the future.
Recognizing the evolving educational landscape in India, IB is actively collaborating with Indian institutions and educational authorities to extend its framework to students from diverse backgrounds and regions. Haif Bannayan expressed eagerness for ongoing dialogues with leaders to facilitate the delivery of high-quality, globally-oriented education to an even greater number of students.
The Diploma Programme (DP) offered by IB stands out globally, consistently aligning with or surpassing international standards, as indicated by the DP Country Alignment Study 2023. The study emphasizes the adaptability of DP courses to diverse national contexts, showcasing their seamless integration. Furthermore, it underscores the meticulous crafting of DP curricula to facilitate substantial depth and breadth of learning, illustrating their rigor and comprehensive educational value.
Bannayan highlighted the IB's acclaim for its emphasis on languages and global principles, coupled with a consideration of students' cultural backgrounds. This approach fosters a profound comprehension of the world, shaping graduates into multilingual thinkers poised to make a positive impact on a global scale.