When Chess became a valuable educational tool for underprivileged kids.
A first person account by chess prodigy, Devanshi Rathi about her experience of spearheading Project Checkmate and how it is a life altering experience for her and the children from the NGO ISHWAR.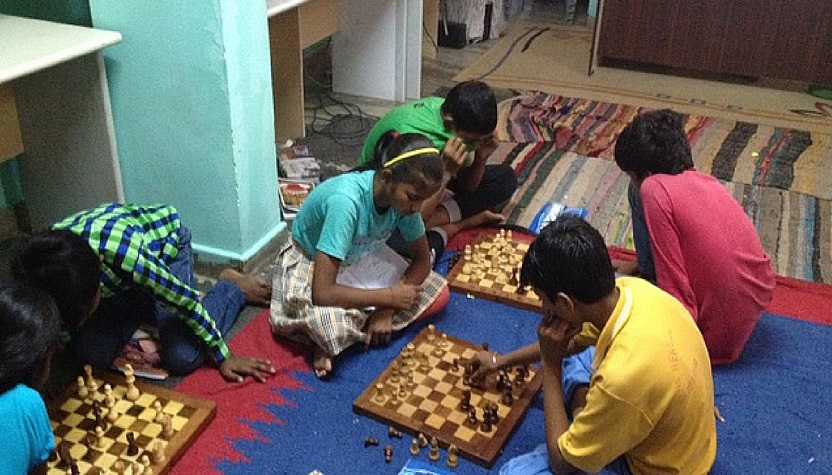 What do you do when you are a 17-year-old rated chess player who has been playing for 9 years at various national and international tournaments? Continue honing your game and vie for the hallowed 'grandmaster' title. Right? Wrong. Meet Devanshi Rathi who launched project Checkmate with an NGO named International Society of Human Welfare and Rehabilitation (ISHWAR) in Delhi to teach the children the basics of chess.
It is not an uncommon sight these days to spot children as small as 10-year-old sitting at the chessboard lost in thought, pondering their next move. Upon closer observation you will see that the young one is already thinking about the future and is sensing the environment around his position, and was even observing his adversary — all the skills one needs to possess, not only in the game of chess but in life as well. Incidentally, most of these kids didn't even know the rules of chess just a month back.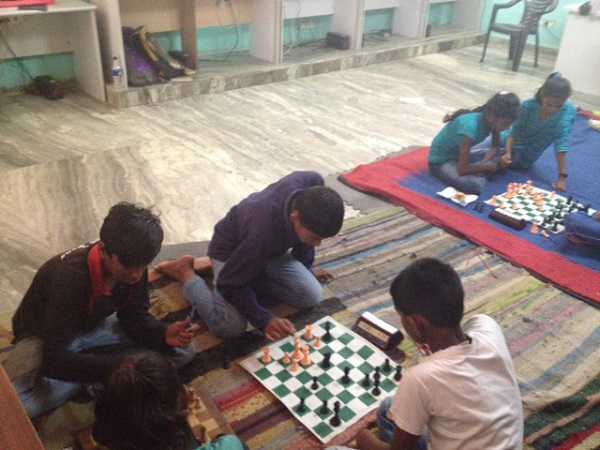 Chess, time and again, has proved itself to be an ideal educational tool for children to develop invaluable life skills.
Here is a first person account by Devanshi about her journey of making Project Checkmate a success. The rapidly gaining momentum of the 'Chess in Schools' initiative is ensuring that chess spreads to the grassroots level. But is this skill reaching underprivileged kids? To fill this gap, I approached an NGO named International Society of Human Welfare and Rehabilitation (ISHWAR) in Delhi and started teaching the children the basics of chess. I christened it Project Checkmate.
The response was surprisingly heartening. Project Checkmate was launched in April 2016 with the defined aim of introducing underprivileged children to chess. I teach a group of around 20 students. Expectedly, they had no idea about the rules of chess and I had to start from scratch. Eventually, we reached at a stage where they were ready to learn basic openings and their names.
Within a month's time, 6 students from ISHWAR went on to play at the Delhi State Rapid Chess Tournament in May 2016. I picked them up from the NGO and gave them their new chess kits that I had prepared. They were extremely excited to play in their first tournament – that too a state level one. The entire car ride to the venue was bursting at the seams with energy. I gave the children tips for the tournament and what they could do to play to their best capacity.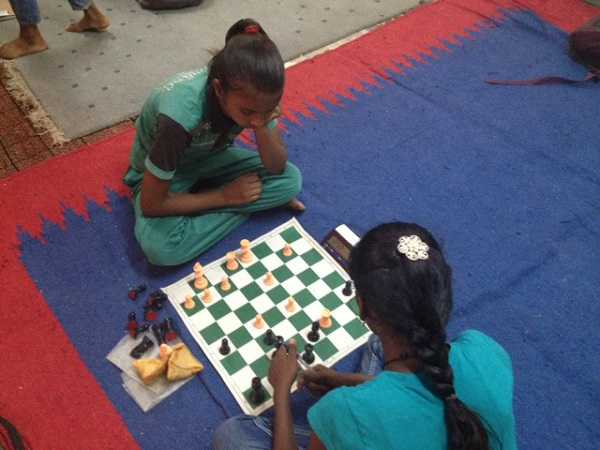 In the next training session which was held only 2 days after the tournament, I wanted to discuss with them all that they had learned from it and their experiences. To help them take their game to the next level, I showed them one of Mikhail Tal's masterpieces and asked them their ideas about the game. I talked about strategy and planning and how to win a game.
Project Checkmate and all my work was noticed by IM Tania Sachdev. The project was taken up by 'Chess for Children', who sponsored the certificates for the 1st ISHWAR NGO Tournament. The tournament was a single round robin event played with the latest FIDE rules and the latest chess clocks.
There were a total of 5 games and one boy managed to win all his games. It has been an eventful 2 months for this programme and we hope to take it to further heights. It gives me pleasure to share that children have also started learning chess on the computer by the new online chess learning program started at the NGO.
Project Checkmate not only helps to spread the game of chess to these children but also teaches them things which can't be learnt through a normal life at school. The children cherished their tournament experience the most. They also managed to make a few friends and learnt about what it actually takes to play and win in a tournament.
The classes are held at the ISHWAR's centre in New Delhi – twice a week for two hours each.
*The original content first appeared in Devanshi Rathi's blog http://devanshirathi.blogspot.in
This Young Woman From A Tribal Village Is Teaching The Children While Schools Are Closed
The only graduate of a Tamil Nadu village has volunteered to teach the children of the village while the pandemic persists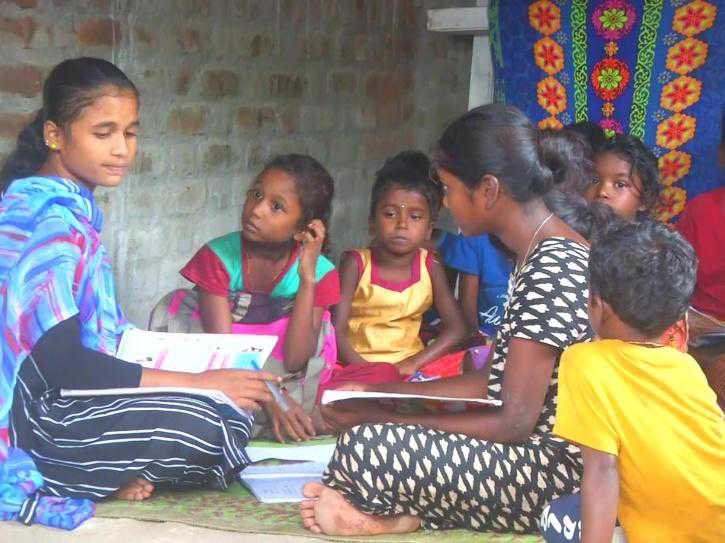 Where the digital network failed these tribal children in the southern part of India, their own stood to support them. Sandhya volunteers in teaching the kids of her village, Chinnampathy in Tamil Nadu. She is a graduate of B.Com, she is the only person from her village to have graduated college. Sandhya told India Today, "If it rains, we can't go to school. We only have one bus to our village and so after a certain age, people drop out of school."
Having gone through struggles herself, Sandhya knows how important a teacher and school is for growing children. So she volunteered to teach the children by herself, so they don't lag behind due to school closure. Sandhya said "When I was a child, I had no one to help me study. These children here have me to help them study."
One must ask the children from a remote rural or economically backward area, how it feels to not have the proper learning opportunities. The pandemic took more than the ability to roam about freely, it snatched away the ability to go to school for children on a global level. While it is easier for families with better income to support their child's online learning, most rural and financially challenged families are struggling.
The Indian government did start many projects for such students, but even learning via a television channel or free online course needs some basic gadgets and network connection. Many remote villages, like the tribal village, Chinnampathy, can not find enough network strength to have their children sit in front of a television and learn via the education channels.
On being asked how her classes are enduring she said, "The children come and ask me very freely all their doubt and they are not afraid of me. I see these children learning well and answering all the questions when I ask them."
Youth like Sandhya, who appreciate and signifies the work educators do and want to help the cause, are the future of the education sector!