Who looks after children in the event of disasters?
Children are amongst the most vulnerable both physically and mentally during times of disaster. They are incapable of escaping themselves or seeking help. They are also more prone to malnutrition and water-borne diseases. Save The Children works on a war footing during times of disaster to safeguard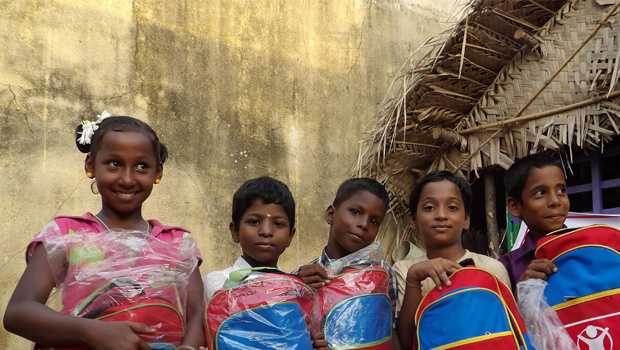 Who can forget the iconic photo by Kevin Carter of a vulture stalking an emaciated child in South Sudan or who can shake away the image of a young boy holding on to this dead mothers bosom in the communal riots of Mumbai. Each of these photographs and more of their ilk send us a grave reminder that every time disaster strikes, children are at risk.
Any disaster whether man-made conflict or natural catastrophe, children are amongst the most vulnerable, both physically and mentally. The younger they are, the more the impact on their impressionable minds, preventing them to seek out help or even escape the situation. They are also more prone to malnutrition and water-borne diseases. If separated from their families, it makes all the more difficult to rehabilitate such children as there is no identity left. The biggest of all these risks is that of post-traumatic stress. Psychologists say that witnessing first-hand trauma changes a child forever. Hence, a child-centered approach to disaster management is very crucial.
Organisations like Save the Children step in here. It is one of the few global and national organisations that have been doing exemplary work in the field of caring for and rehabilitating children during disasters of large magnitudes whether it was the tsunami in 2004 or the Assam floods. Ray Kancharla, National Humanitarian-DRR Manager, Save the Children, says the organisation springs into action whenever a disaster strikes and the first step is to categorize it based on different factors including magnitude. The Child Centered Humanitarian Response focuses on providing child protection, water sanitation and hygiene, health, education and creating Child Friendly spaces (CFS) that are specifically built for the psycho-emotional well-being of the crisis affected children.
It is interesting to know a bit more about the CFS as it this element which is very different from any other disaster relief measures that you may have come across. CFS is like oases amidst the mayhem that is a disaster site. The CFS are shelters which bring together children for learning and getting involved in extra-curricular activities. It is also a place where they share their concerns and clarify doubts in a safe environment. "During any disaster, people usually try to reach out to families and assume that the needs of children would automatically be taken care of. What we don't realise is that children have specific needs," says Sajit Menon, Deputy Director, Programmes.
As recently as 2008, the UK chapter of Save the Children used to press in action in the event of a disaster, mobilising local support and providing help. The need for continued support was felt so much that it warranted the starting of an Indian arm, based in New Delhi. Today, the programmed has 370 staff, several international volunteers and people from corporate companies, spread across 20 states within the country. Almost all of them are trained to handle kids and also stay safe during a natural calamity.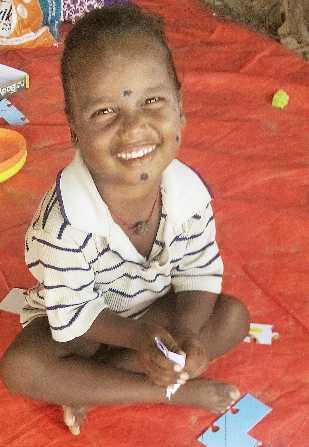 The Save the Children drill is meticulous and planned in fine detail including well defined timelines. No wonder they end up making a huge difference in the field. Once the on-ground situation stabilises, a risk assessment is conducted based on 6 parameters – families that are women-headed (lost husband), child-headed (lost both parents), families with pregnant or lactating mothers, families needing immediate health care, families with maximum number of children and families in extreme poverty, which are classified as most vulnerable.
This is followed by the consolidation mode where they begin to touch lives. An example is the assessment carried out on 5000 families during Tamil Nadu floods after which beneficiaries were selected. They came across a woman with a 21-year-old daughter. The woman was affected by HIV and was supporting her family by doing tailoring work. As she couldn't continue that work as she had lost all her equipment in the flood, she requested the workers if they could help her daughter finish her degree in physiotherapy.
The humanitarian response plan is divided into 3 phases. The first phase, also known as the immediate response lasts from day zero to 90 days. This is the phase which has the potential to create immediate impact, that's where items life shelter, household utility kits, and hygiene kits. The most important component here is the setting up of the Child Friendly Spaces (CFS). Here the displaced children are protected from trafficking as they get to spend the whole day in a safe environment. Here they are taught about the difference between good touch and bad touch.
Day 90 to 270 is called the Recovery phase where children are prepared to integrate into normal life. They organisation also begins work on restoring schools and moulding facilities into more child-friendly ones. The final phase is rehabilitation which can last up to 5 years. During this period education and other facilities are closely monitored for continuity. The long term outlook of the organisation is to develop and implement comprehensive school safety programmes which will cover safe learning facilities, co-ordinating with the government and the public works department and even make small investments.
Read the original story by Blessy Mathew Prasad at www.newindianexpress.com
Metaverse Revolutionizes Education: India and China to Benefit by 2031, Says Report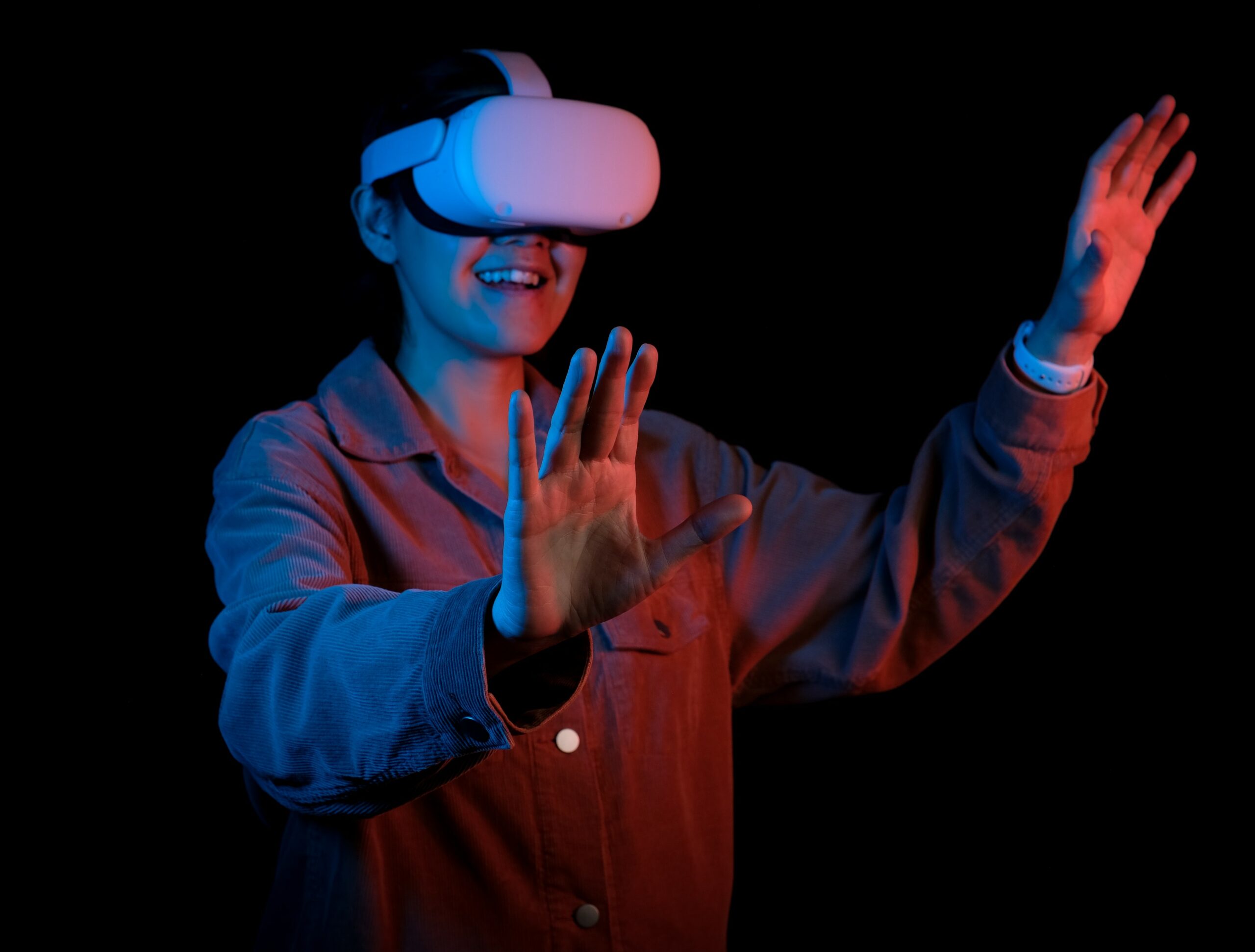 A recent report by research firm InsightAce Analytic reveals a significant shift in the education sector, as the metaverse, supported by blockchain networks, is set to reshape the learning landscape by 2031. With an estimated annual growth rate of 38.42 percent, this transformative fusion of education and the metaverse is projected to generate over $102 billion (approximately Rs. 8,48,980 crore) in revenue.
Metaverse ecosystems, providing fully functional virtual environments for work, play, and social interaction as digital avatars, are poised to revolutionize education. This evolution could see educational institutions establishing their presence in the metaverse, offering inclusive access to education while eliminating barriers such as travel, health issues, and the financial burden of traditional educational necessities.
According to InsightAce's 'Global Metaverse in Education Market Size, Share & Trends Analysis Report,' the surge in e-learning adoption and the growing interest in immersive learning environments are key drivers behind the metaverse's expansion in the education sector. The convergence of factors like increased internet adoption, 5G connectivity, cryptocurrencies, cloud services, and emerging technologies such as AI, VR, and AR further propels this integration.
The report highlights that North America and the Asia-Pacific regions are expected to witness the fastest adoption of metaverse technology in education. Developing nations like China and India, with their substantial populations and advancements across various industries, present promising opportunities for market players.
Numerous metaverse ecosystems, including The Sandbox and Roblox, are already offering captivating experiences in this space. Meta, led by Mark Zuckerberg, is also working to enhance the usability and realism of the metaverse, focusing on making digital avatars appear more lifelike. Despite these advancements, the report emphasizes the need for affordable hardware to seamlessly transition between the physical and virtual worlds. Some ed-tech platforms have already begun integrating metaverse technology into their offerings, including Invact Metaversity, Tomorrow's Education, 21K Schools, Roblox, the University of Miami, and the University of Nevada.
In a move towards metaverse-based education, the University of Tokyo, Todai, introduced a range of study programs in the metaverse. Former India head of X, Manish Maheshwari, sees the metaverse as a solution to address the global education crisis and is now part of the Invact Metaversity team. This emerging trend signifies a transformative shift in the education sector, driven by the metaverse's potential to revolutionize the way we learn and engage with educational content.