Nord Anglia Education Unveils 'INSIGHTS' Shaping the Future of Education with Oakridge International Schools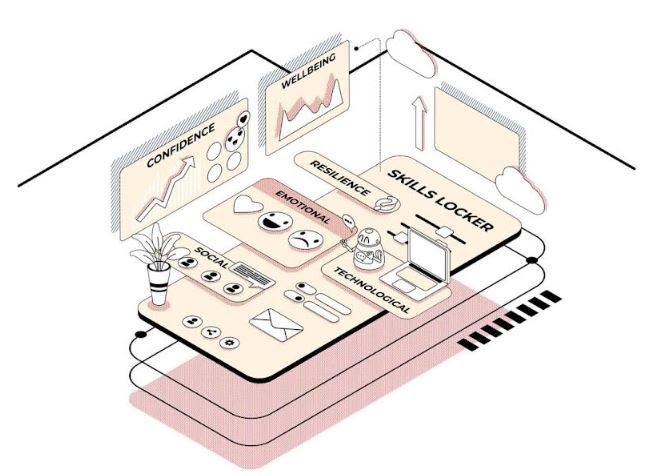 Nord Anglia Education, a leading international school provider, proudly announces the launch of its groundbreaking educational magazine, 'INSIGHTS.'
This new publication offers a comprehensive exploration of pivotal topics in global education, addressing issues ranging from the emotional well-being of young learners to the transformative role of technology and artificial intelligence in the educational landscape while envisioning the future of education and well-being. Unlocking the Power of Knowledge – Dive into the World of Insights with Our Latest Issue!
Lord David Puttnam, Chairman of Nord Anglia's Education Advisory Board, expressed his enthusiasm about the inaugural edition of 'INSIGHTS,' filled with informative articles and expert opinions. He stated, "Our mission is to illuminate the complexities of modern education as we collectively prepare the next generation for a rapidly changing world."
The leadership team at Oakridge International Schools shared their perspective on this exciting initiative
What's Under the Cover?
While new articles will be regularly published, 'INSIGHTS' delves into how families can better equip the next generation for success in our ever-evolving world:
In Pursuit of Happiness: This article explores the vital role of emotional well-being in the lives of young learners, emphasizing its significance for long-term success. It highlights the importance of promoting happiness within families and schools, suggesting that it might be a more significant predictor of adult well-being than academic achievement.
The Fourth Education Revolution: This piece challenges us to contemplate the transformative potential of artificial intelligence in education, suggesting that AI could revolutionize the learning experience by offering personalized education. It posits that AI has the potential to address issues like social inequality and student mental health while also alleviating the workload of educators.
Life in the Skills Locker: This article underscores the importance of soft skills, urging us to look beyond traditional academic metrics. It emphasizes the value of skills such as emotional intelligence and critical thinking for future success and highlights how schools are gradually incorporating STEAM and problem-solving projects to prepare students for an ever-changing world.
Knowledge is Power?: This piece questions the evolving role of memorization in an age of information abundance. While foundational knowledge remains essential, the focus is on developing agile learners who can apply their knowledge in real-world contexts.
Social Purpose. Real World Value or Virtual Signaling?: This article challenges us to redefine what authentic social impact means within educational settings. Fueled by Gen Z's interest in social and environmental causes, institutions are providing resources for impactful student-led initiatives.
In addition to these thought-provoking articles, 'INSIGHTS' will also serve as a platform to share the latest research findings, interviews with educational leaders, and opinion pieces on best practices in teaching and learning.
As a leading premium international school organization, Nord Anglia Education is shaping a generation of creative and resilient global citizens who graduate from our schools fully equipped for success in any path they choose in life. Our approach combines solid academic foundations with world-class teaching, innovative technology, and state-of-the-art facilities to create enriched learning experiences. In and out of the classroom, we inspire our students to achieve more than they ever thought possible. Recognizing that no two children learn the same way, our schools around the world personalize learning to suit each student's unique needs. Inspired by our exceptional teachers, our students achieve outstanding academic results and go on to study at the world's top universities.
International Baccalaureate Experiences 31% Surge in Authorized IB World Schools Across India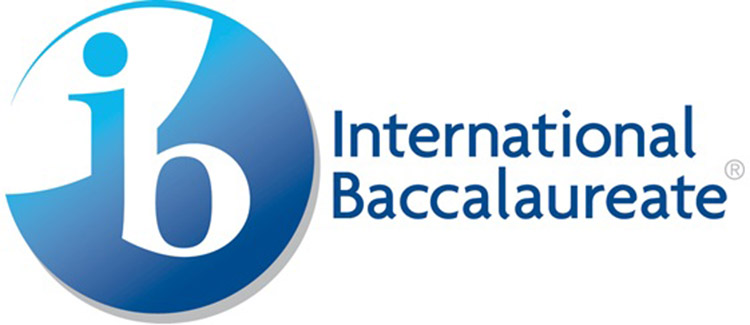 The International Baccalaureate (IB), a global educational foundation headquartered in Switzerland, reports substantial growth over the past five years in India. The surge, amounting to a 31% increase in authorized IB World Schools, reflects the growing preference for IB programs among schools nationwide. According to Haif Bannayan, the Global Director of Business Development at IB, the organization offers four comprehensive programs for students aged 3-19: the Primary Years Programme (PYP), Middle Years Programme (MYP), Diploma Programme (DP), and Career-Related Programme (CP).
As of 2023, there are now 226 authorized IB World Schools across India, collectively delivering 378 authorized IB programs. This breakdown includes 138 schools offering PYP, 59 schools providing MYP, 155 schools delivering DP, and 26 schools offering CP. However, the current distribution of IB World Schools remains concentrated in metropolitan areas like New Delhi, Gurugram, Mumbai, Kolkata, Bengaluru, and Chennai.
To address this imbalance and make IB education more accessible and affordable nationwide, the Delhi Board of Secondary Education (DBSE) collaborated with IB as part of Delhi's educational reforms under Arvind Kejriwal. In August 2021, they signed a Memorandum of Understanding to introduce IB programs in 30 government schools in Delhi. This initiative aims to encourage more schools to adopt the IB curriculum in the future.
Recognizing the evolving educational landscape in India, IB is actively collaborating with Indian institutions and educational authorities to extend its framework to students from diverse backgrounds and regions. Haif Bannayan expressed eagerness for ongoing dialogues with leaders to facilitate the delivery of high-quality, globally-oriented education to an even greater number of students.
The Diploma Programme (DP) offered by IB stands out globally, consistently aligning with or surpassing international standards, as indicated by the DP Country Alignment Study 2023. The study emphasizes the adaptability of DP courses to diverse national contexts, showcasing their seamless integration. Furthermore, it underscores the meticulous crafting of DP curricula to facilitate substantial depth and breadth of learning, illustrating their rigor and comprehensive educational value.
Bannayan highlighted the IB's acclaim for its emphasis on languages and global principles, coupled with a consideration of students' cultural backgrounds. This approach fosters a profound comprehension of the world, shaping graduates into multilingual thinkers poised to make a positive impact on a global scale.